Europe Motorcycle Trip 2004 - Picture Set 5
(5/22/04 - 6/6/04)
Choose one of the following pages, you are currently on: Picture Set 5
MCYCLE_2004_HOME, Picture Set 1, Picture Set 2, Picture Set 3, Picture Set 4, Picture Set 5
(This page has pictures borrowed from other photographers!)
(Click on any picture to see an extremely detailed version. Some are several MegaBytes in size.)
The pictures on this page were "borrowed" :-) from other people on our tour. Below is myself (Brian Wilson) on the left and Barry on the right. I think this photo is from Brian Beach.
Below is bullet ridden building, picture by Dr. Don.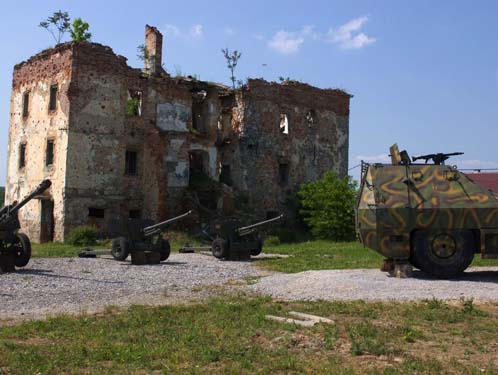 Brian Beach on the back of my motorcycle (I am driving) helping me get through the snow. Picture by Dr. Don.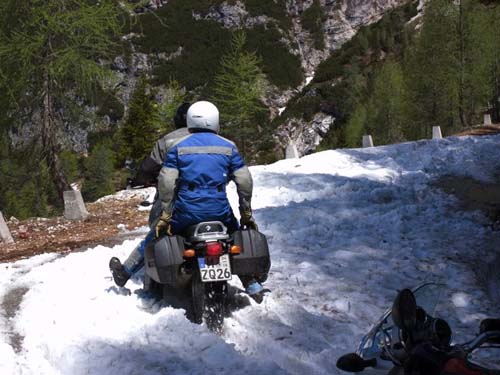 Barry kicking up snow to get through. Picture by Dr. Don.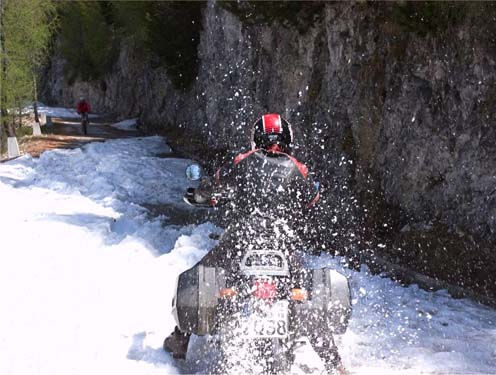 Picture of me (Brian Wilson) returning after only making it another 30 yards up the hill and giving up. Photo by Dr. Don.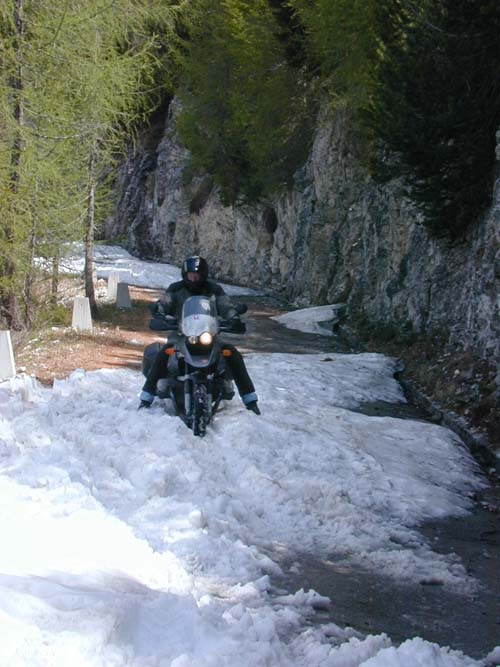 Finally, photo by Dr. Don (actually by his daughter while under way). This is a picture of me riding down off the hill taken from behind.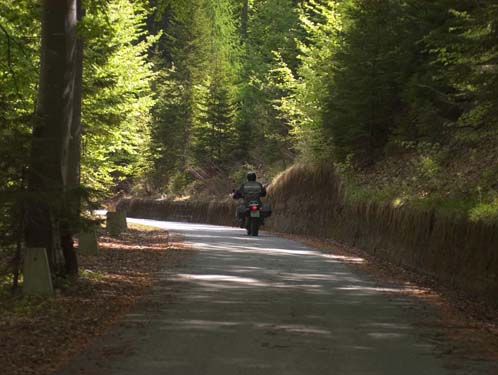 Choose one of the following pages, you are currently on: Picture Set 5
MCYCLE_2004_HOME, Picture Set 1, Picture Set 2, Picture Set 3, Picture Set 4, Picture Set 5