RSA Trade Show - MailFrontier Booth
February 23 - Feb 26, 2004
Here are some pictures from the RSA trade show in San Francisco that MailFrontier attended. Click on any picture for a really big version. MailFrontier is currently running a theme of "Nothing" (as in "keep your mailbox clean from all clutter").
Here is our billboard out front of the conference, at the corner of 2nd and Howard street in San Francisco. Click on the picture for a really big version.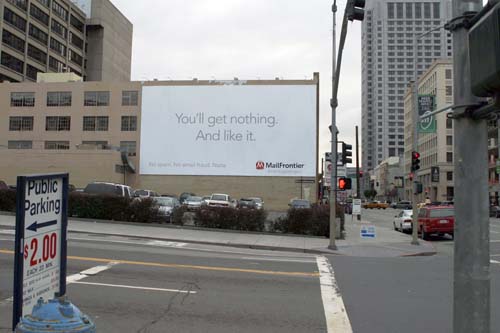 Below: Harrison Caldwell, Sally Gold, Ed Denell, and Sona Patel talking on the left, with Deanne Phillips and Doreen Pooler sitting down on the right: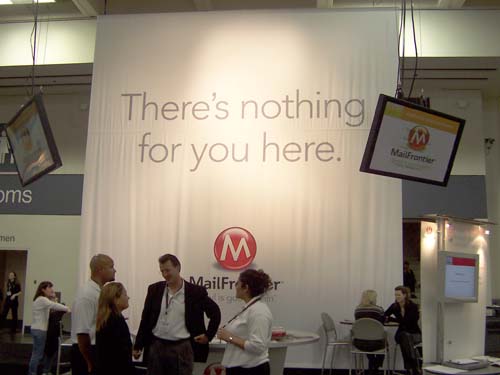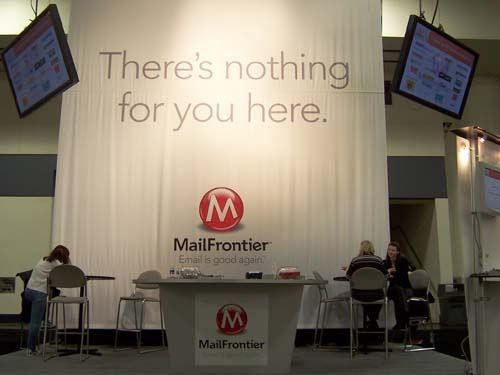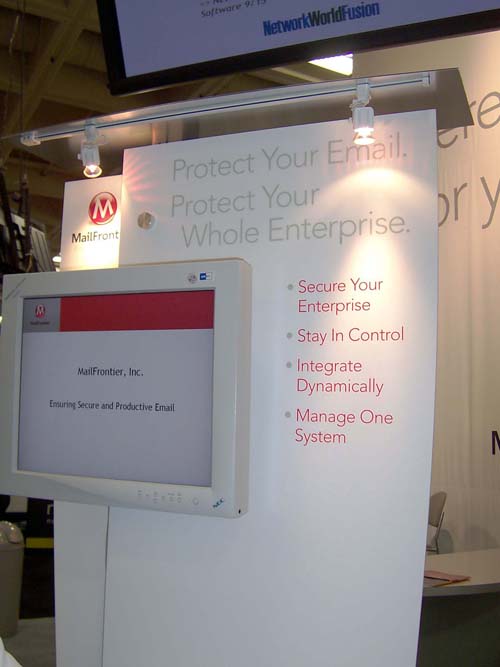 Trash cans.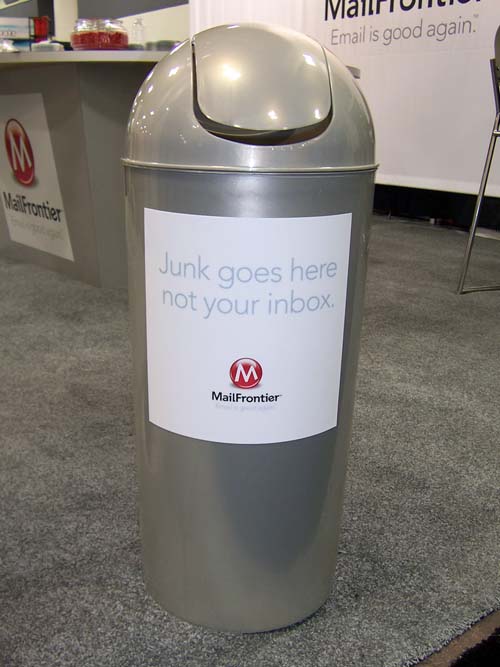 The urinal stickers: