2006 Oregon Motorcycle Trip

(10/1/2006)
Background & Explanation:
This is a trip I took on my motorcycle in 2006 from California to Oregon. I went through "Avenue of the Giants" on this trip.
Here are some maps I created of the route ahead of time. I wanted to scout out "Rainbow Ridge" - a rural road south of Eureka, CA.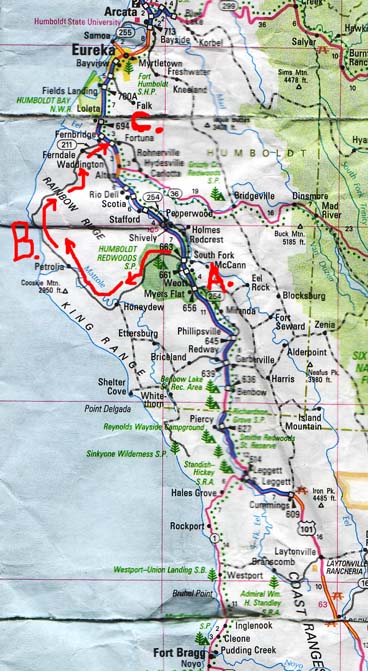 Area around my childhood home in Corvallis Oregon.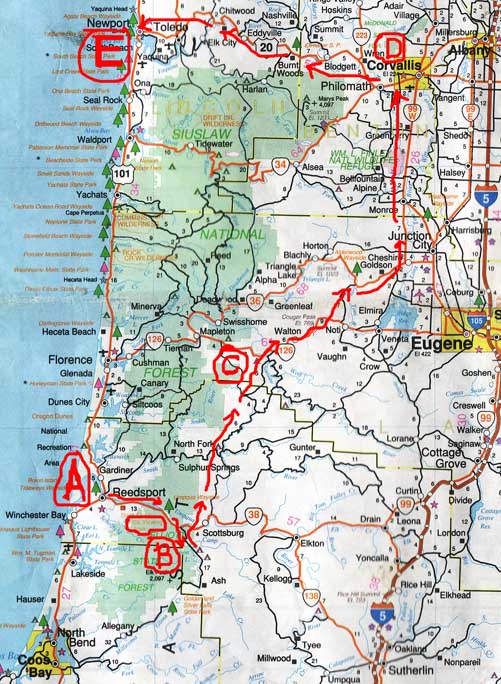 On the way, I stopped to look at "Avenue of the Giants" which are huge redwood trees.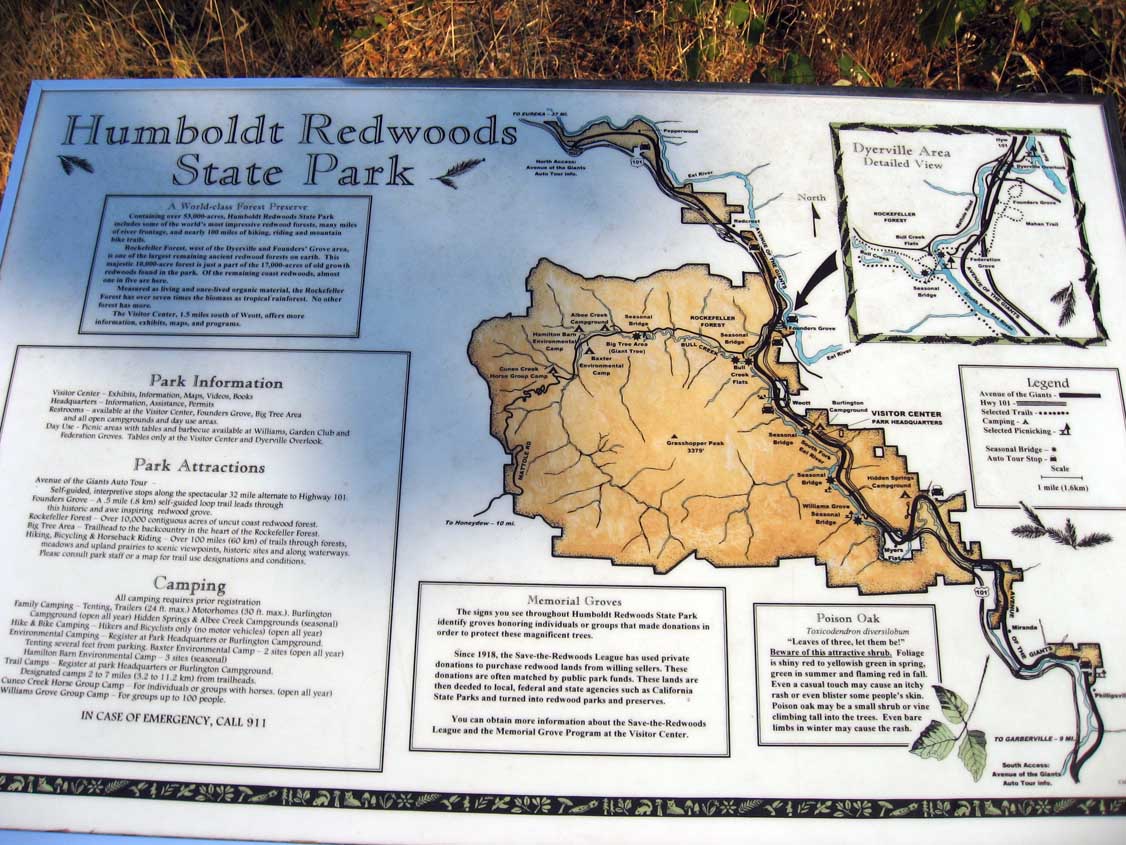 A map of the area in Humboldt Redwoods State Park.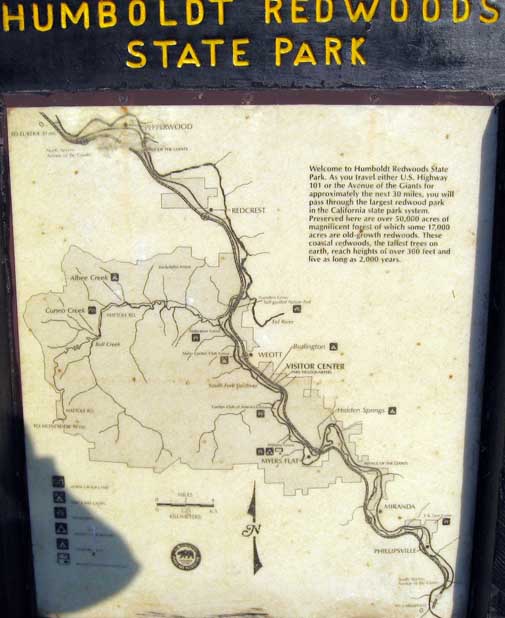 My motorcycle parked in a famous old redwood tree you can drive THROUGH.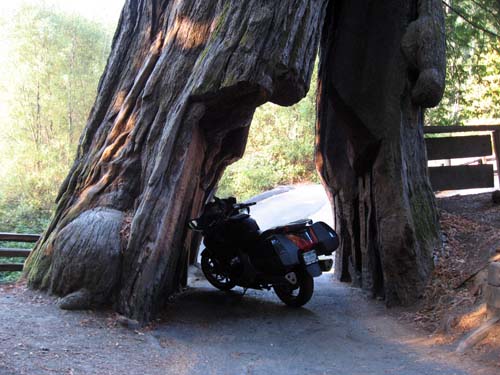 A different perspective to see the entire tree.

A close up: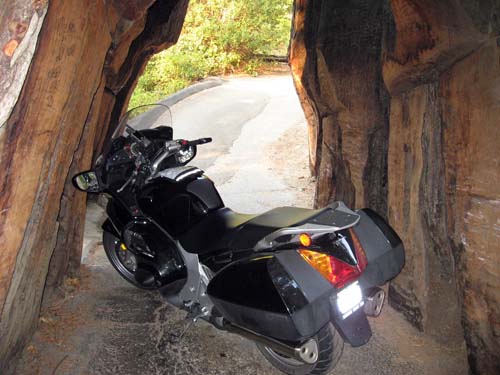 A log that was cut down more than 100 years ago, with my motorcycle parked on top of it.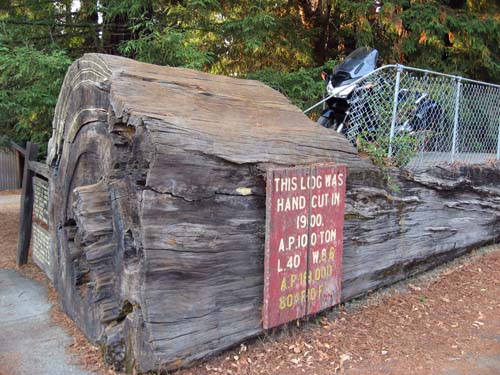 The age of this log was 3,200 years old, and there are marks and numbers when various historical things occurred. This tree was alive when Jesus Christ was born in 0 AD. :-)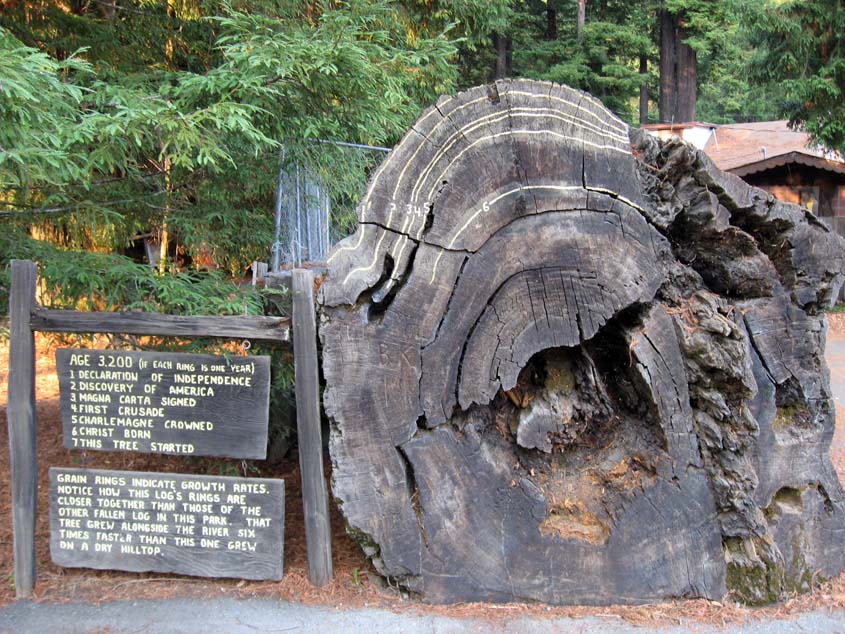 Cruising along after my tour.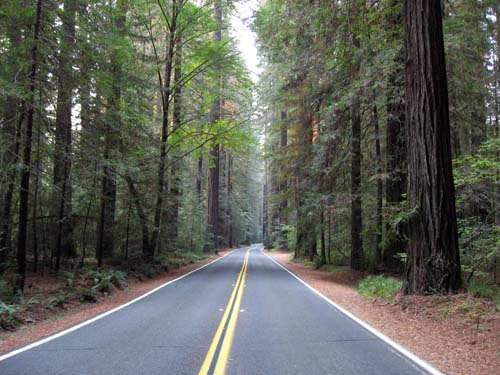 My motorcycle in front of some signs.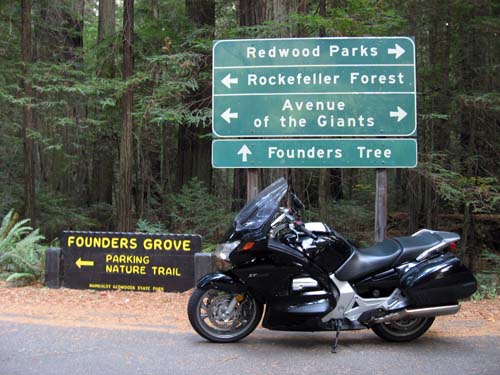 I was intrigued by the potential of "Rainbow Ridge, California" on the map. It turns out it is a rural road with some sections of dirt and gravel and some sections that are NOT maintained well (more patches and potholes than pavement). It was worth doing once at low speeds just to see this area. Very few people live out here.

All the way out at the ocean at Rainbow Ridge. Behind me is a farmhouse and some cows. This area would be hard to live in, it is 20 *HARD* miles to the nearest grocery store over pot holes and gravel. But the ocean front is basically all private and for you.

Some Elk I found in Oregon hanging out by the road.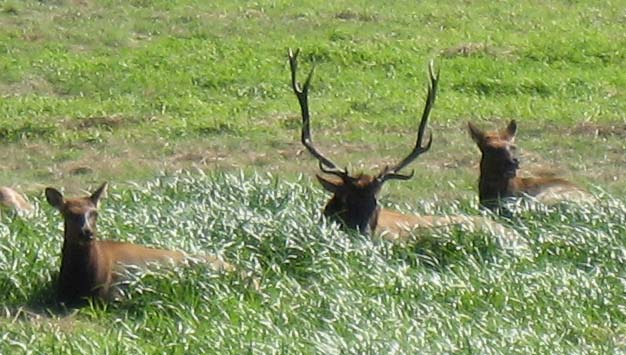 A zoomed back picture of the Elk.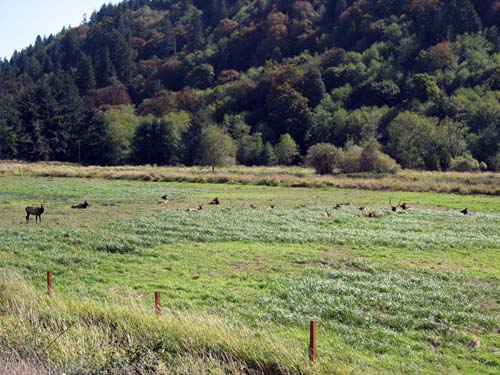 Nice Elk: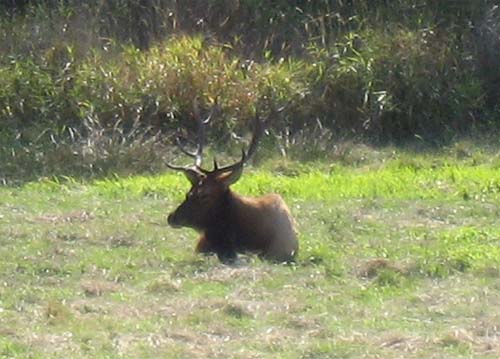 Growing up, I used to summer camp at the location pictured below called "Loon Lake, Oregon". The very large rock on the right side of the picture is the far edge of the camp, and the camp stretches to about the left edge of the picture. We would camp in Teepees, but there was a lodge built just behind that really large rock up the hill a bit. It was a Christian Church camp, owned by the Methodist Church. I found this link of info on the web. I preserved a local copy of the text here in case that original link is ever lost. Also, the original link is horrendously formatted, my link is clean raw text for a lifetime.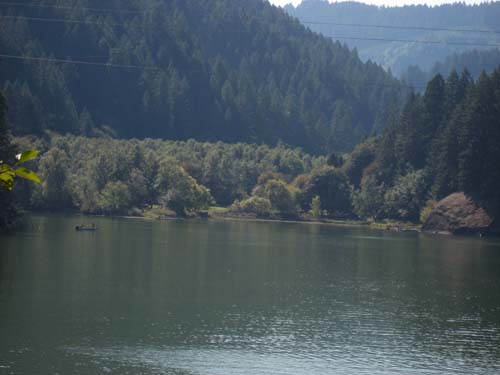 After Loon Lake, I found a tiny road on a map and spent a few hours on it, it was pretty fun. See below, it's like being lost in the wilderness.

Another picture of wilderness in Oregon. Notice the "clear cuts" in patches where logging takes away trees in sections.

A beautiful lonely road in the middle of nowhere. My motorcycle ENTIRELY blocks the whole road, I do not know why this road exists out here. I never see anybody else on this hour or two ride.

Final picture as the sun goes down on Nye Beach, Oregon.