2009 Backblaze Macintosh Launch Party

(4/21/09)
On Monday, 1/20/09 Backblaze celebrated a wildly successful Macintosh 1.0 launch party. For the first time, anybody who shows up to the Backblaze website they can buy the Mac product without any invitation codes. We launched the Mac product on 4/14/09, and here are some of the many press articles about the launch:
4/14/09 - 5THIRTYONE - Backblaze: Secure unlimited automatic backups for $5 - by Derek Punsalan
4/14/09 - Macsimum News - Backblaze announces Mac Online Backup - by Dennis Sellers
4/14/09 - Macworld - Backblaze online backup debuts for Mac - by Peter Cohen
4/14/09 - TechCrunch - Backblaze's Online Backup Solution For Macs Hits Public - by Robin Wauters
4/14/09 - TidBITS - Backblaze Publicly Launches Online Backup Service for Macs - by Joe Kissell
4/14/09 - VentureBeat - Simple backup service Backblaze now available to all Mac users - by Anthony Ha
4/14/09 - MacNN - Backblaze debuts 'effortless' backup for Macs
4/14/09 - PC World - Backblaze Online Backup Debuts for Mac - by Peter Cohen
4/14/09 - TUAW (The Unofficial Apple Weblog) - Backblaze for Mac officially launches - by Christina Warren
4/14/09 - TechWhack - Backblaze now available for Apple Mac
4/14/09 - theAppleBlog - Backblaze for Mac Now Live - by Nick Santilli
4/14/09 - CNET - Easy backups for Mac: Backblaze - by Jason Parker
4/14/09 - Digital Composting - Backblaze - my offsite backup strategy - by Ron Brinkmann
4/15/09 - ComputerWorld - Backblaze now offers unlimited Mac backups for $5 a month - by Lucas Mearian

At the celebration, below is Pavni Diwanji on the couch talking about Macintosh backup options with Nilay Patel (VP of Sales of Backblaze) in the blue shirt.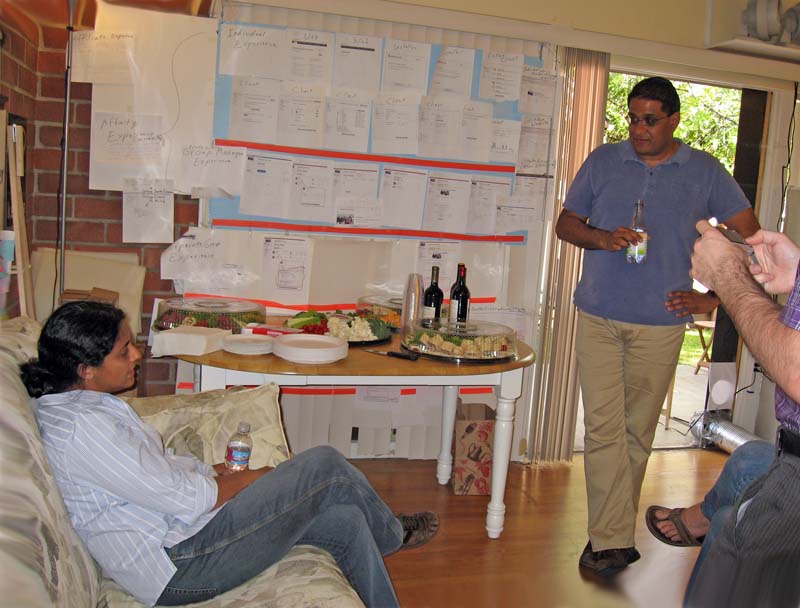 Billy Ng (King Billy of Backblaze) in red, Bryan Kim in the white shirt, and Casey Jones (VP of Design, Backblaze).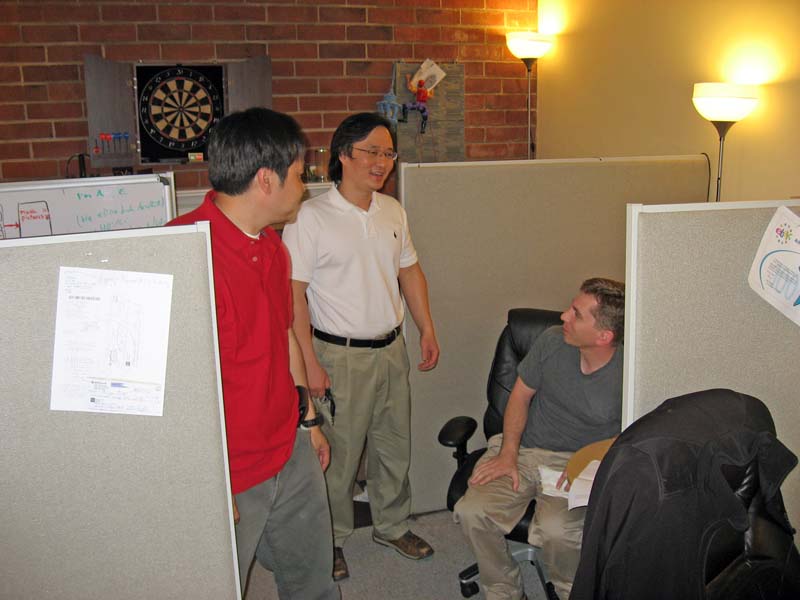 Ali Nufire and Vlad Bolshakov.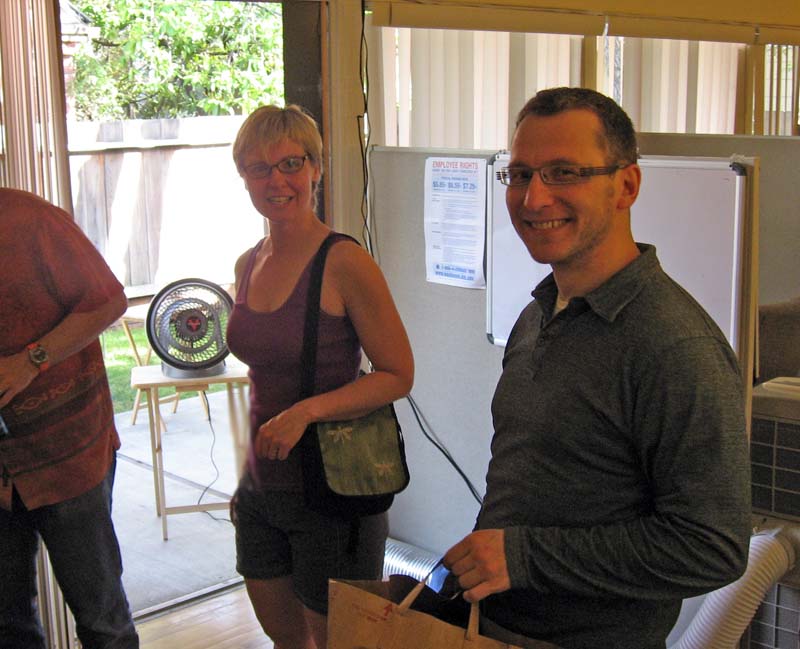 Gleb's sister (name?) and Amilia in the Google shirt.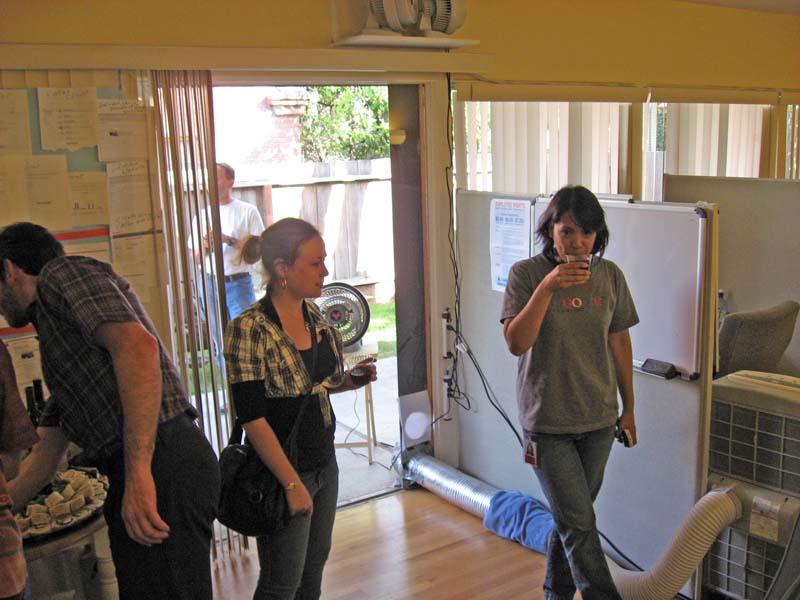 Eric Hawkes, Jean-Michel Leon, and Vlad Bolshakov talking on the deck at the Backblaze Macintosh Launch celebration.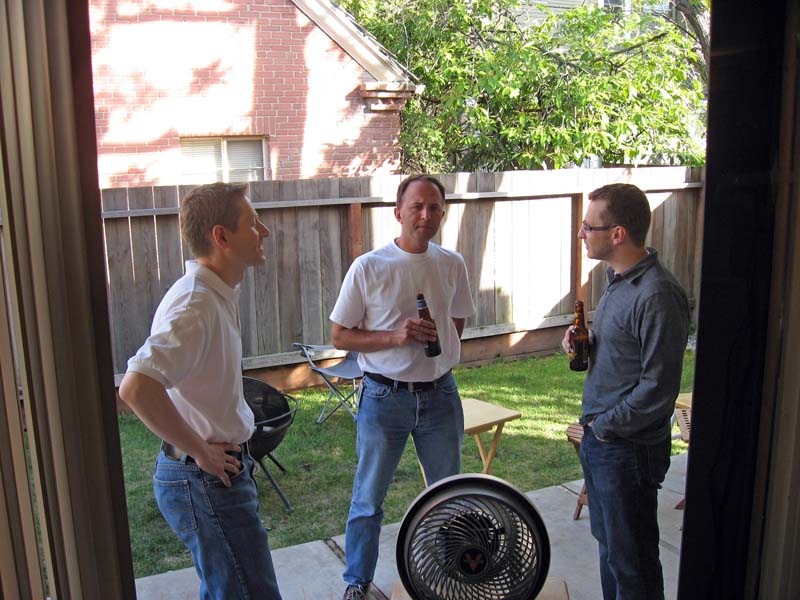 Chou Chou is a Papillion owned by Katherine Chung. Click here for a very cute video of Chou Chou as a young puppy playing in this same Backblaze courtyard 6 months earlier.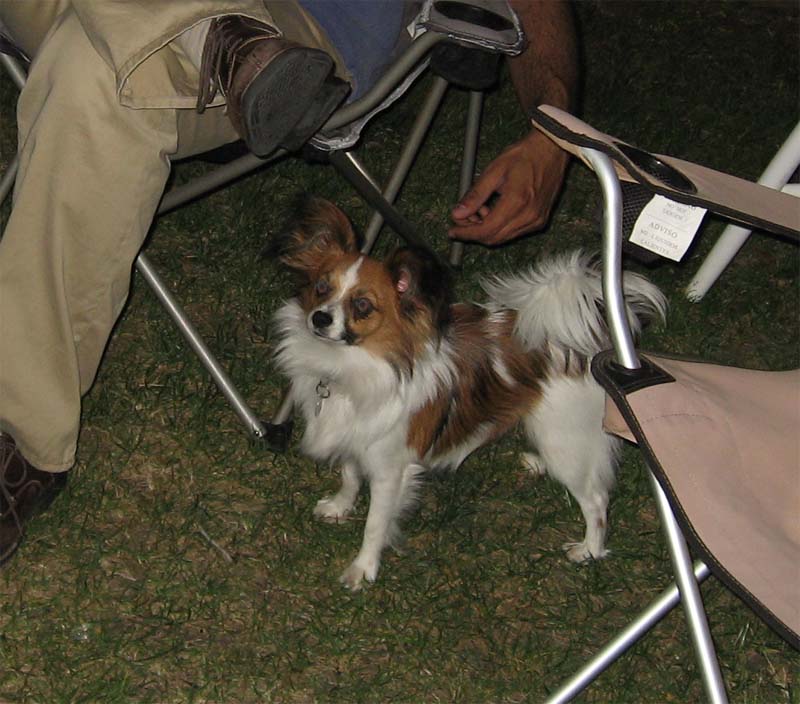 Gleb Budman (CEO of Backblaze) on the far left smiling at the camera, and on the right holding Aidan (the baby) is Chris Kelly, Chief Privacy Officer of Facebook.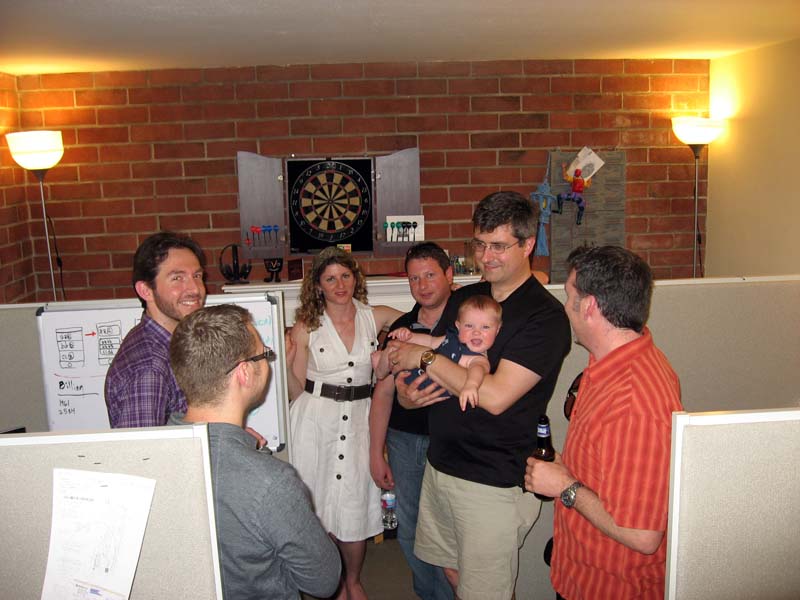 (Unknown?) talking with Gleb.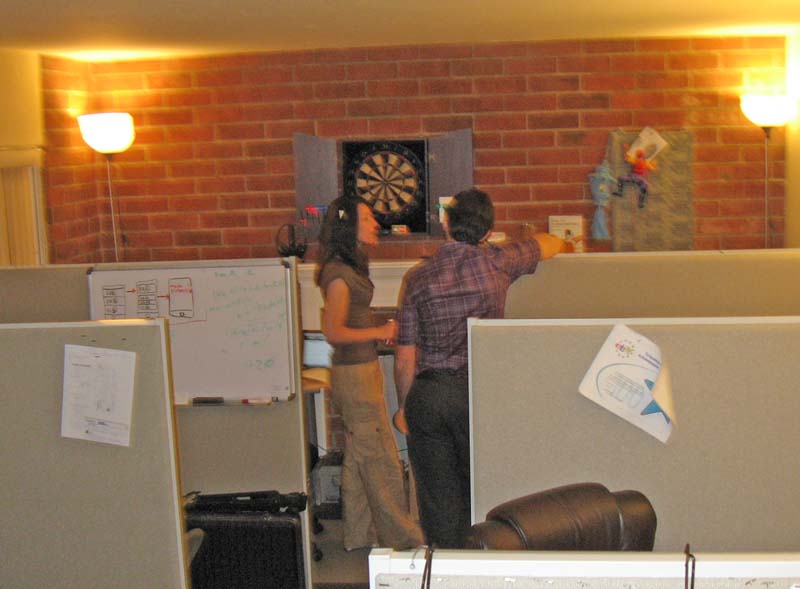 Jody Shapiro talking with Eric Hawkes at the Backblaze Mac Launch party.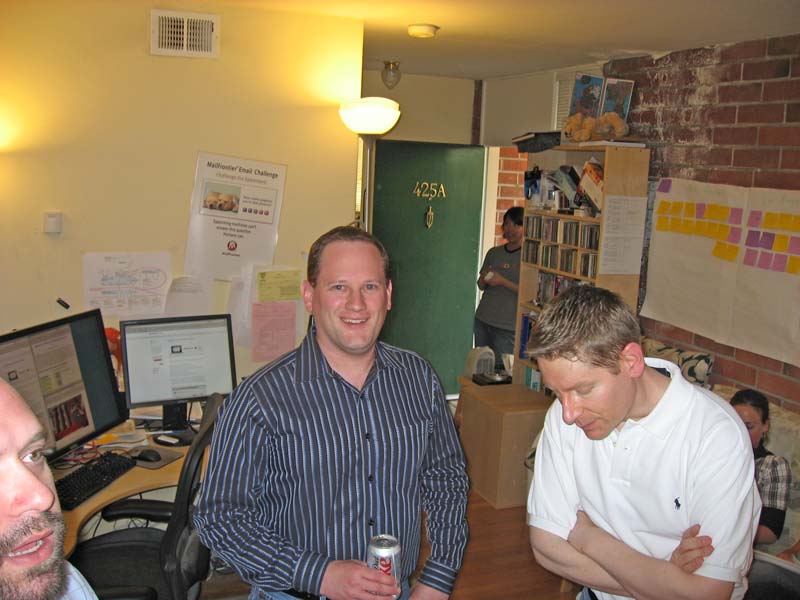 David Clancy pretending to meet Katherine Chung at the party for the first time. (My camera malfunctioned so this was the "second take". :-)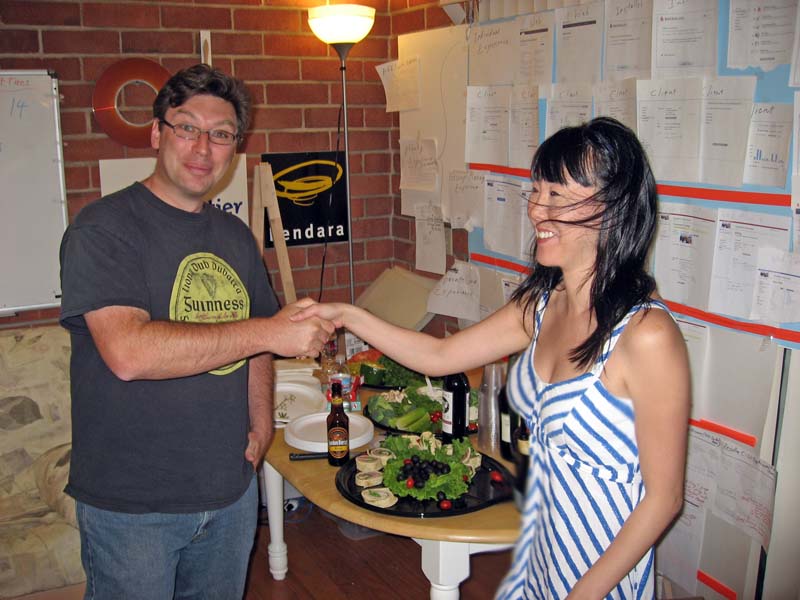 David Clancy in the chair, Rachel Garb and David Brown on the couch chatting about Macintosh backup options.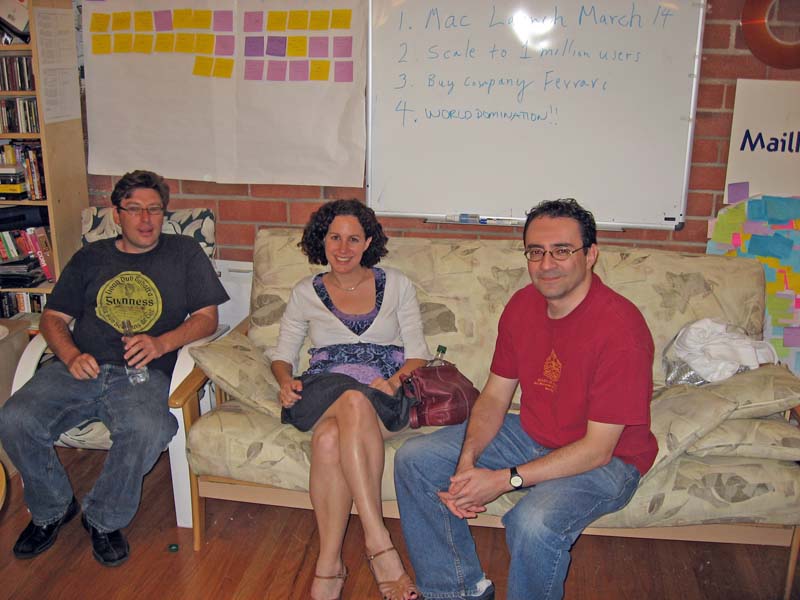 From left to right that is Sean Harris, Billy Ng in red, Robert Kurcina, Gary Lau in the Hawaiian shirt, and Nate Leon in the white shirt on the far right.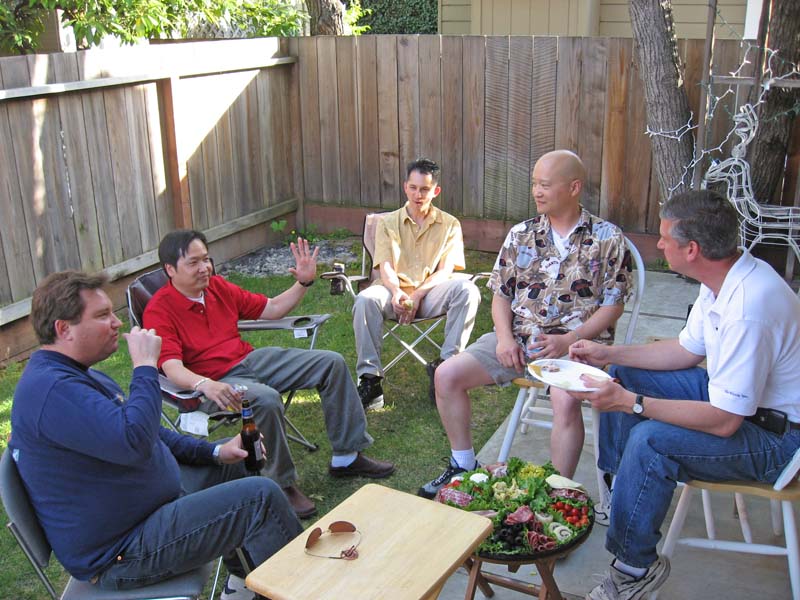 A little later, different set of people, same spot. :-) On the far left in white shirt is Eric Hawkes, then sitting down is Sean Harris, Jody Shapiro, and Billy Ng in red on the far right.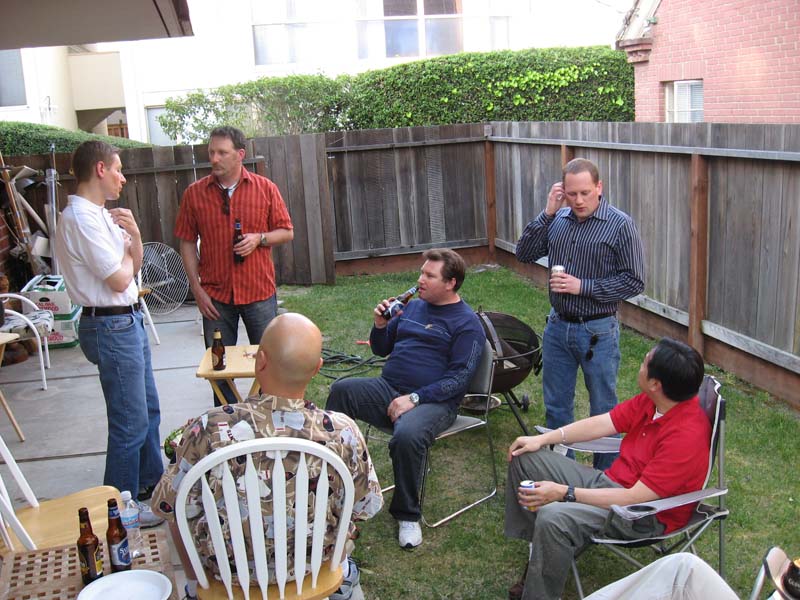 Even later at night, same spot, even more different people of Howard Chartock on the far left, and Nilay Patel on the right.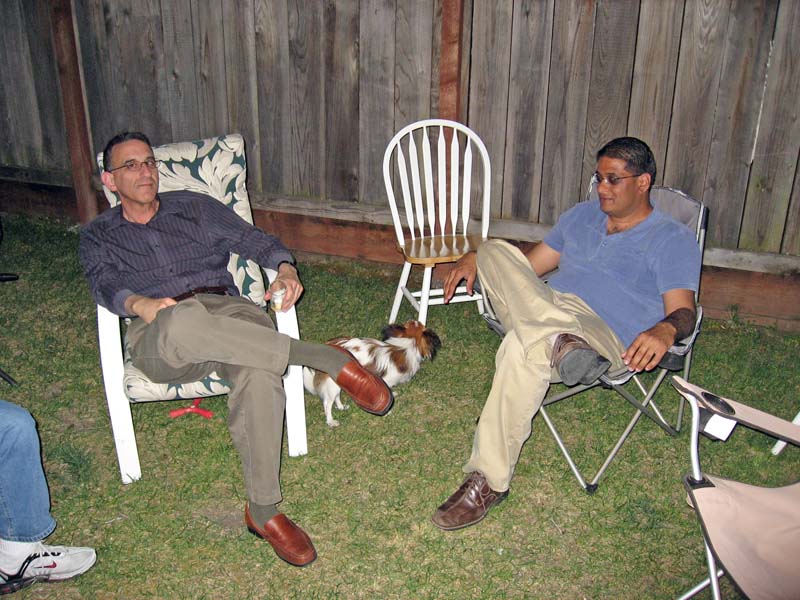 And that's it!