2009 Backblaze Storage Pod Party

(9/10/09)
On Thursday, 9/10/09 Backblaze held a party celebrating our release of the Backblaze Storage Pod design. The blog article was called "Petabytes on a budget: How to build cheap cloud storage". The press event was a huge success, much larger than we could have hoped for. Here is a list of some of the articles and discussions around the launch (preserved as screenshots):
Some pictures from the party are below, click on any picture below for an enormous size original. The first picture is the 7 partners of Backblaze, from left to right are (King) Billy Ng, Brian Wilson (CTO ) in back, Damon Uyeda (Macintosh Lead Architect), Gleb Budman (CEO, plaid shirt in back), Tim Nufire (VP of Engineering and creator of the pods in front), Nilay Patel (VP of Sales), and on the far right Casey Jones (VP of Design).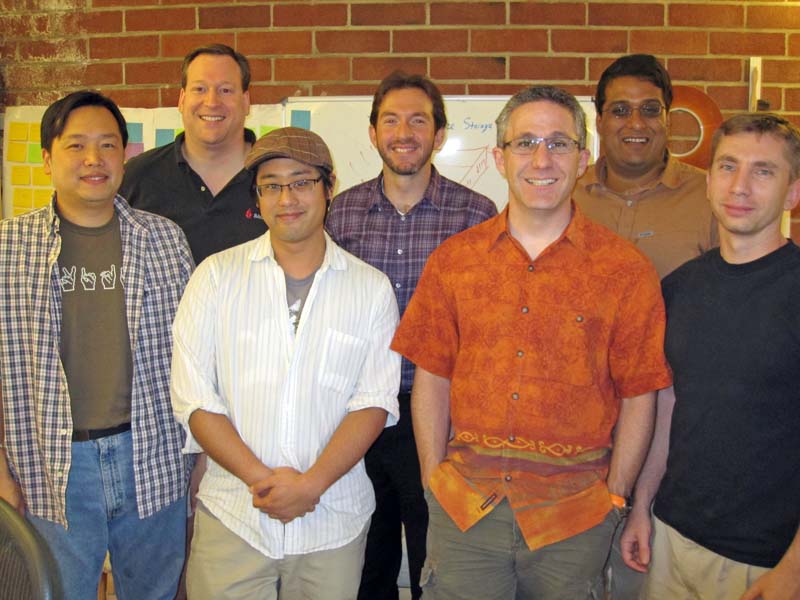 Nobody has shown up yet, Casey by the unopened food.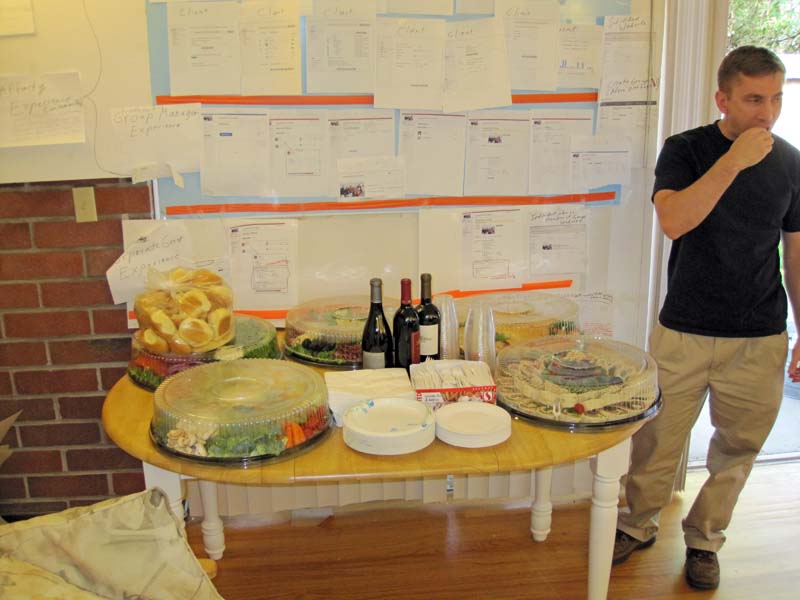 Louise Henriksen talks with Nilay Patel.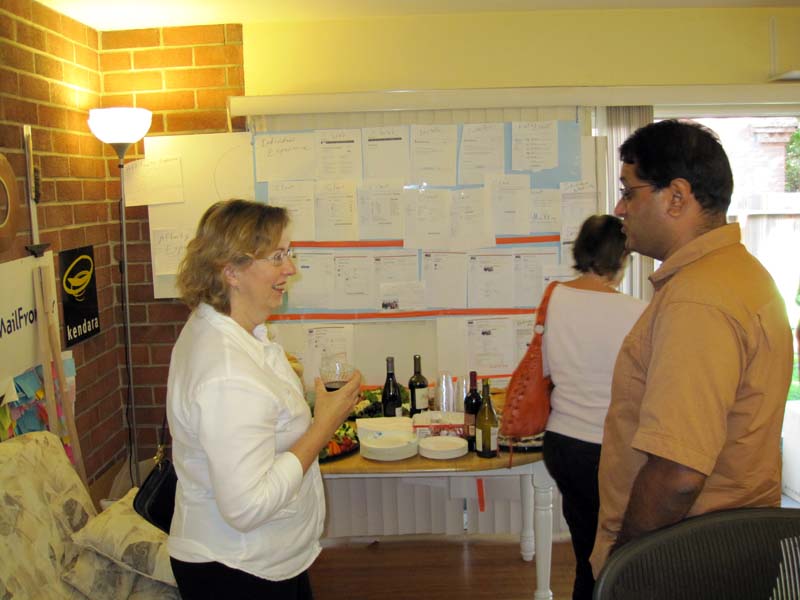 Alla Budman on the far left near the food, and room of guests and Backblaze employees mills about.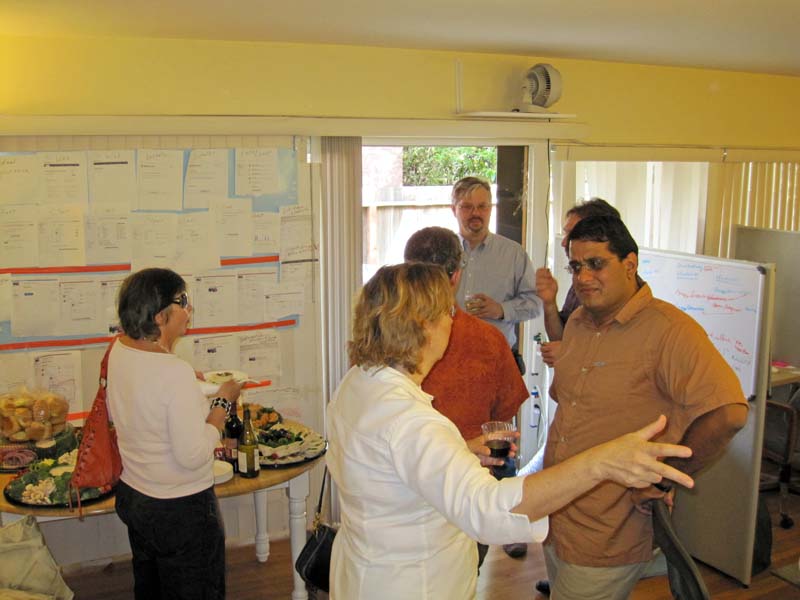 Nilay talks with Sunil about the Backblaze Storage Pod launch event, Tim Nufire on the right in picture.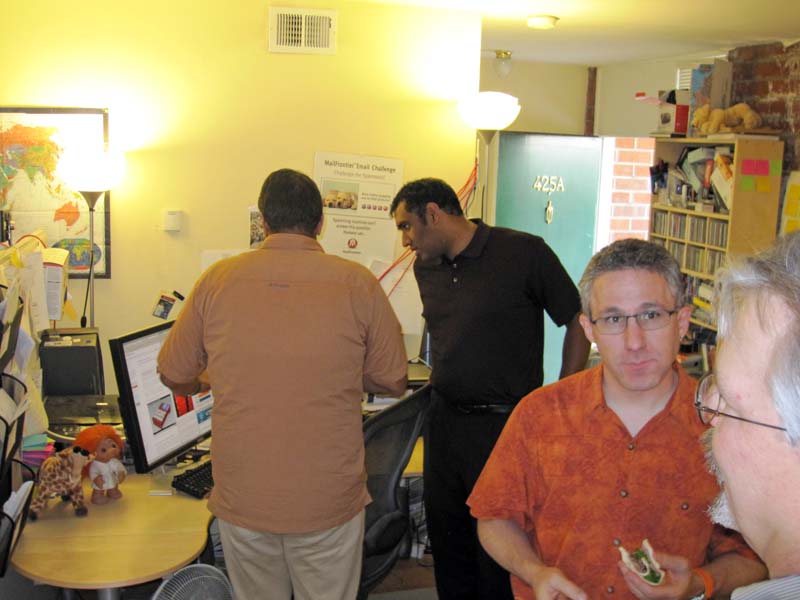 Kurt Schaefer on the left looking at the camera. Kurt was referenced in the blog post, he was the person who coined the term that the sheet metal enclosure is "custom furniture" and the rest of the Backblaze Storage Pod design is just off the shelf computer component boards screwed into the furniture.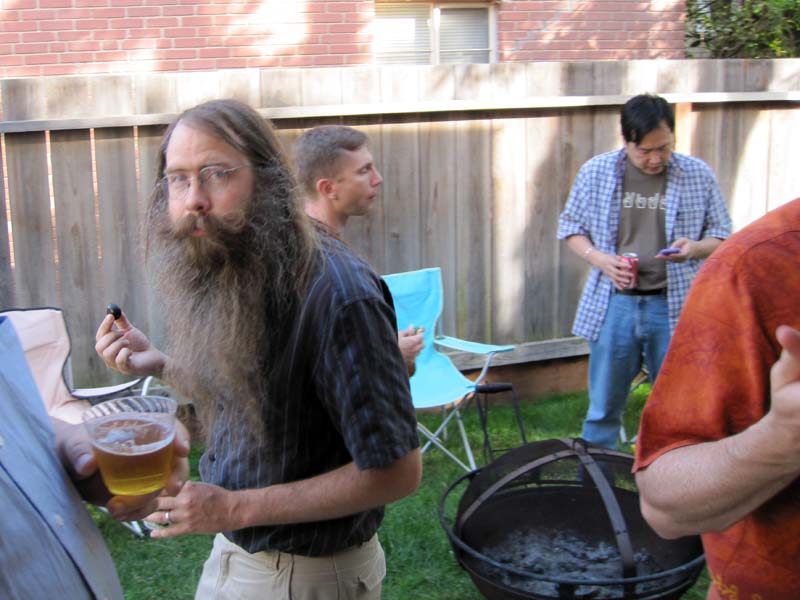 Shelby Mackay (with her daughter in the stroller) talking with Mike Wegbreit (blue shirt). Nilay Patel looks at baby.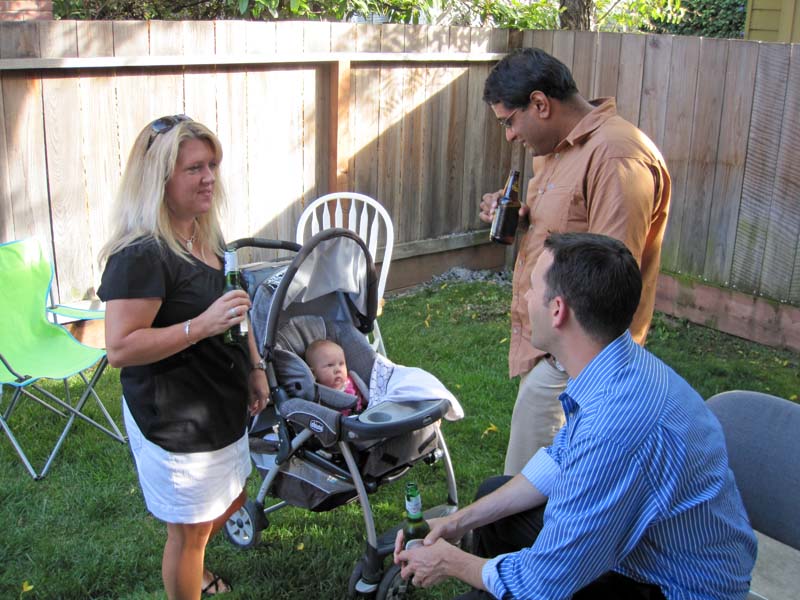 Wendy Riggs and Shelby Mackay. Shelby is on the right looking questioning at the camera because I just called her name. :-)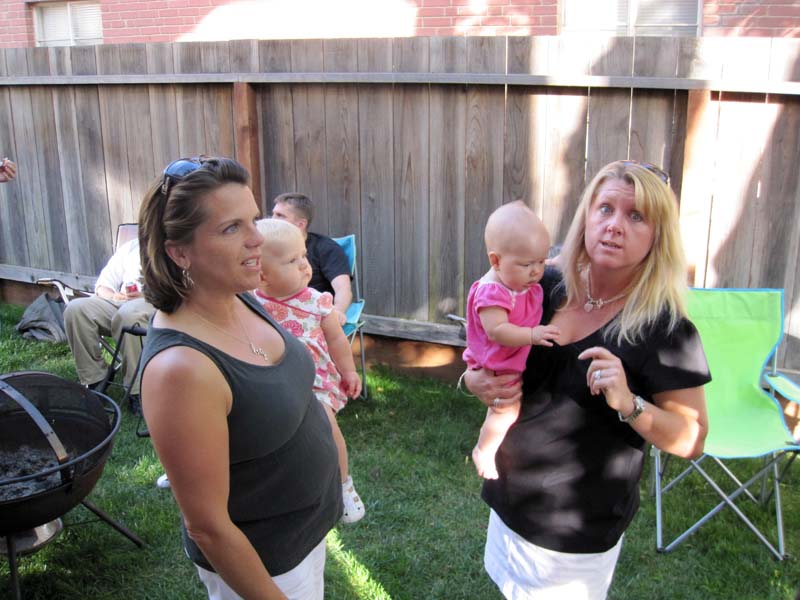 Guests talking at the party.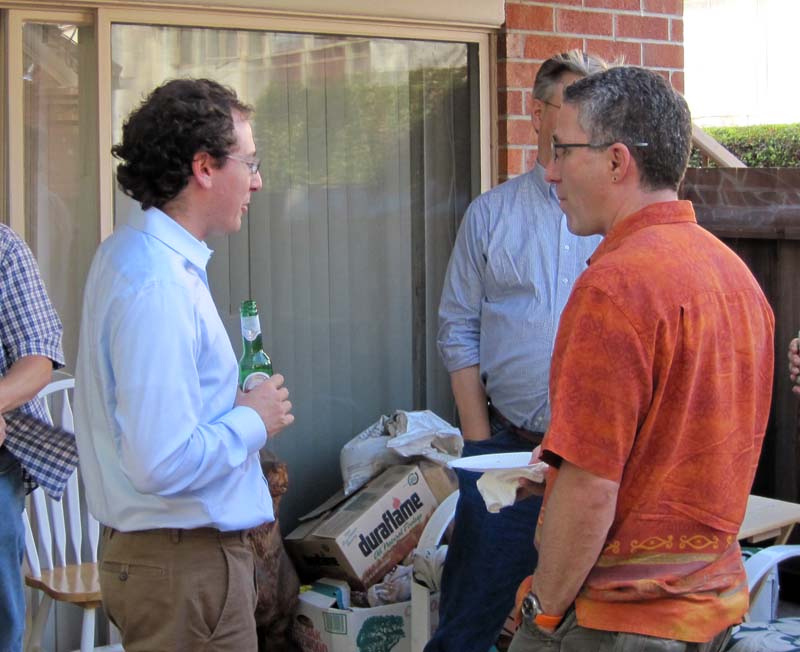 Jim Lubinsky (left) talking with Mike Farace about Backblaze Storage Pods and how much they both need them at their companies.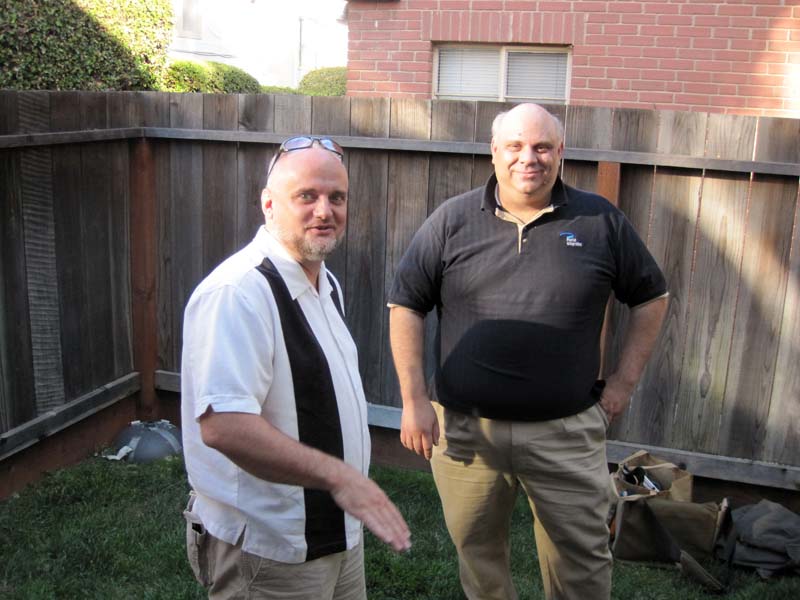 Billy (far left), Damon (sitting down in white shirt), Casey, and Eugene Koontz in hat discuss the Backblaze Storage Pod is a game changer. We worked with Eugene in the past at other companies.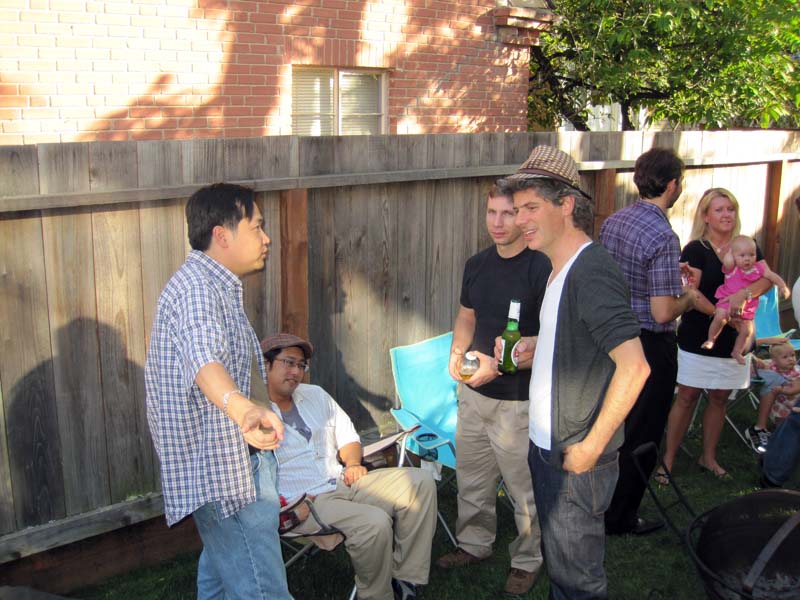 Kurt Schaefer talks with Steve Lacey.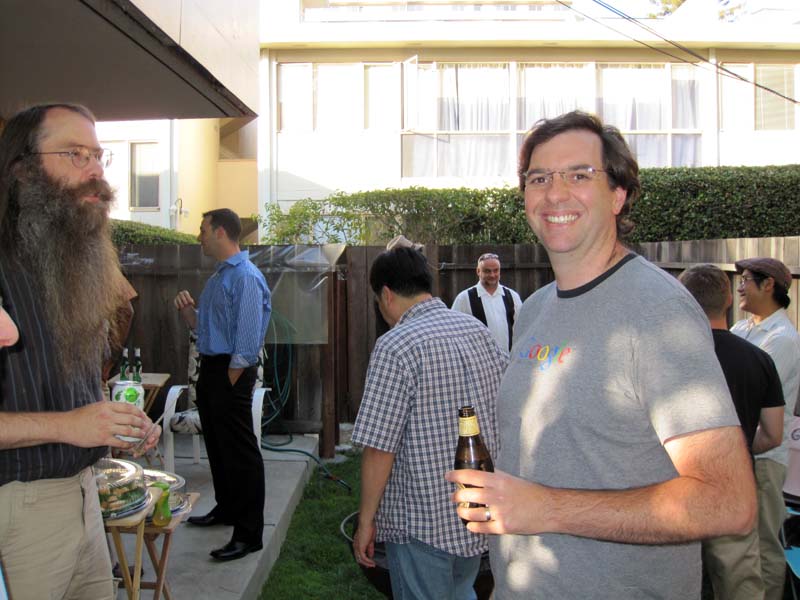 Eugene on the far left, and that's Chad West on the far right in white. Chad helped us very early at Backblaze.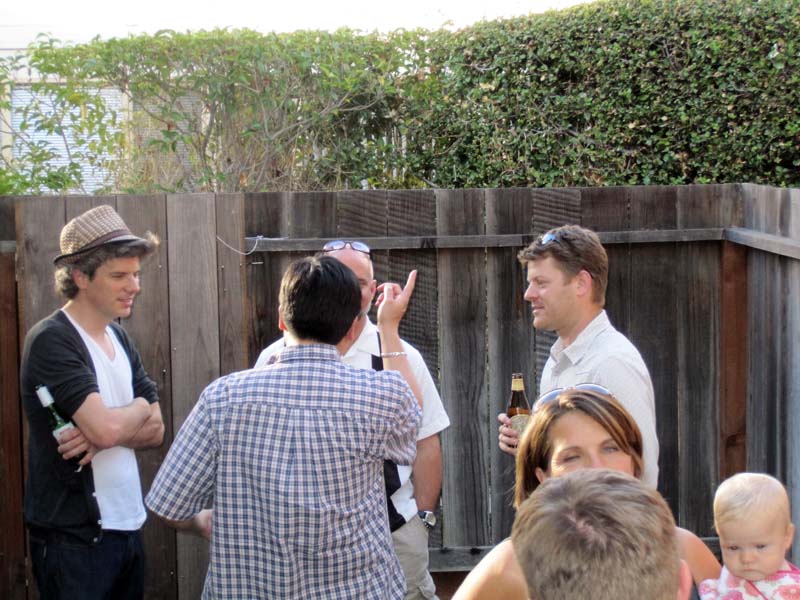 A quick blurry picture of Ulrich Gall who I didn't even know was in the country until I took this picture. :-) Ulrich travels widely so at any one event we aren't sure he will be in-country, we were lucky to have him at this party.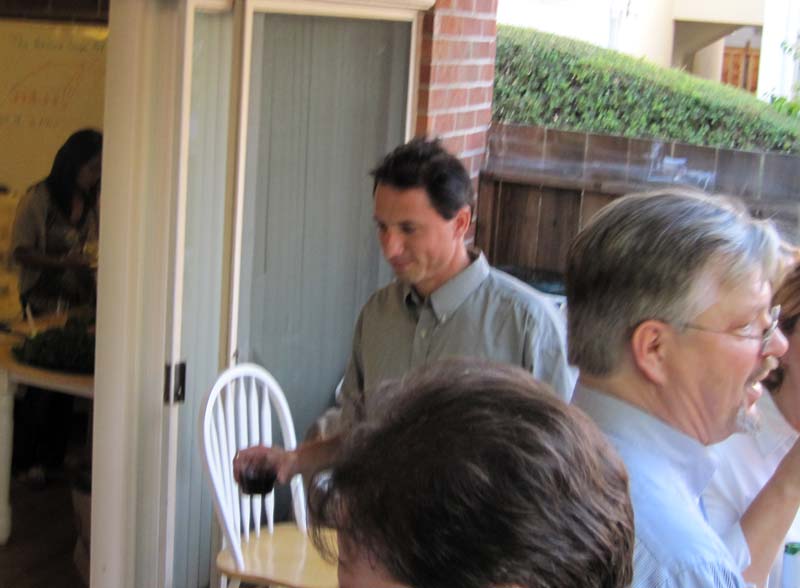 Vlad Bolshakov (in green T-shirt in back) looks over Gleb's shoulder as Gleb holds the "Contratulations" cake up for the camera.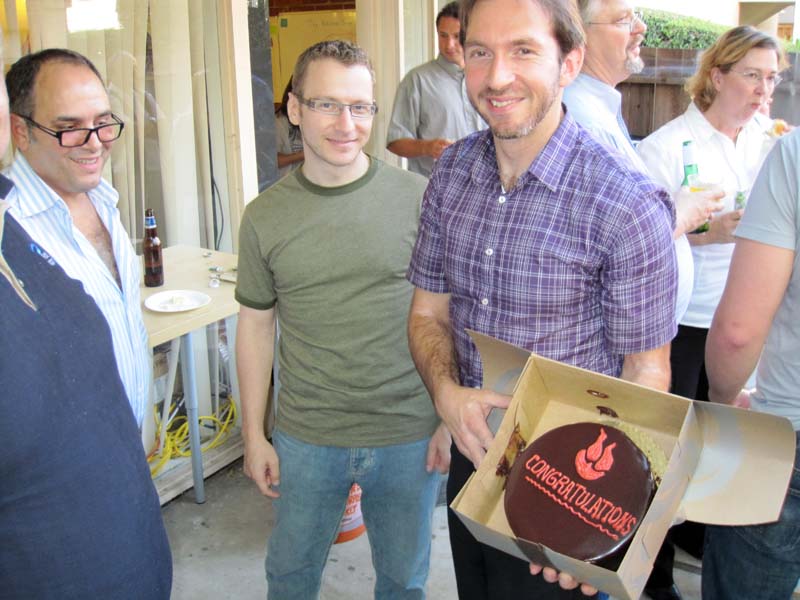 Stuart Cheshire (in white shirt looking at camera) is referenced in the Backblaze Storage Pod paper and helped us with advice on networking issues in our datacenter.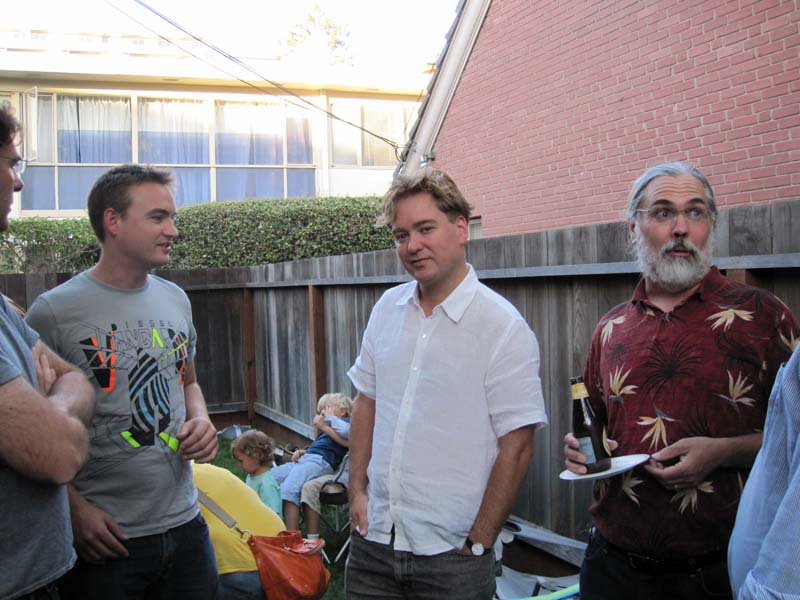 Jody Shapiro talks with Katia Bloom about the merits of EMC or NetApp storage vs. the Backblaze Storage Pod.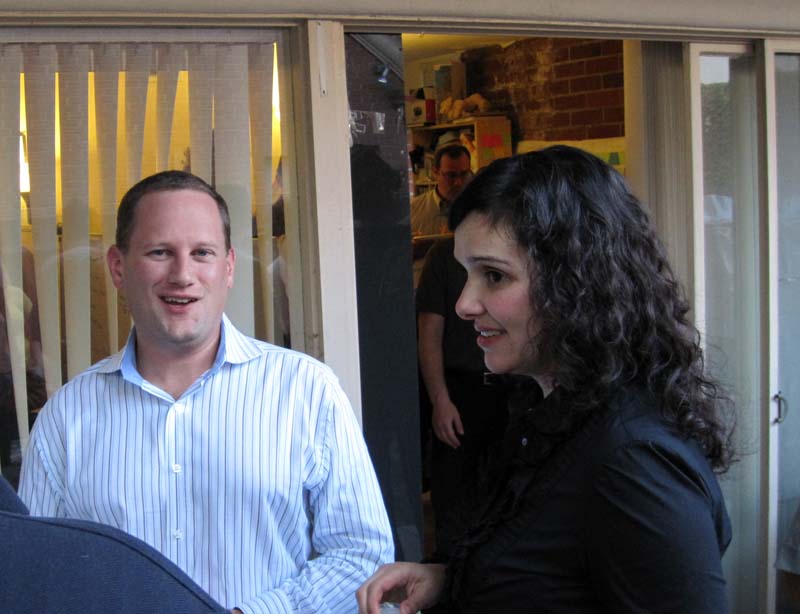 Michael Tarley in beard in the lower left, Eric Hawkes next to Jim Lubinsky looking towards the camera.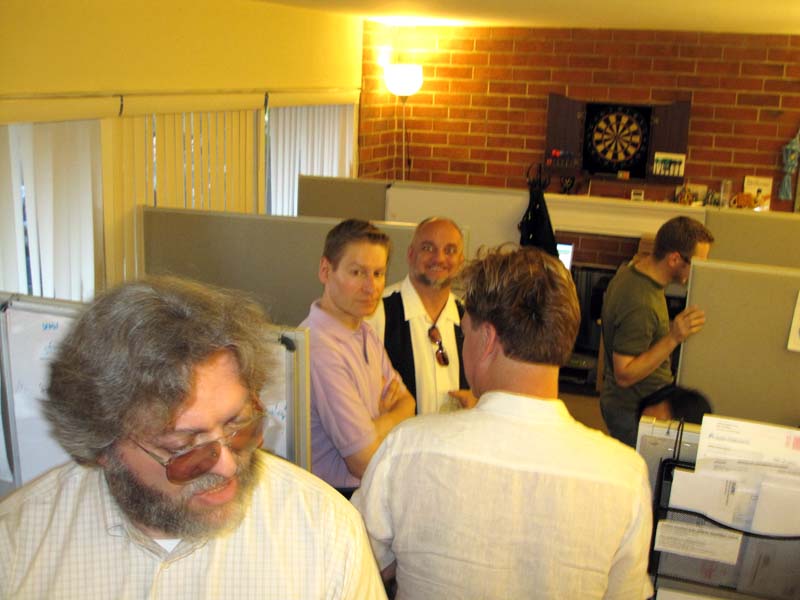 Guests at the party. That's Doreen Pooler and Kris Olson on the far right in black.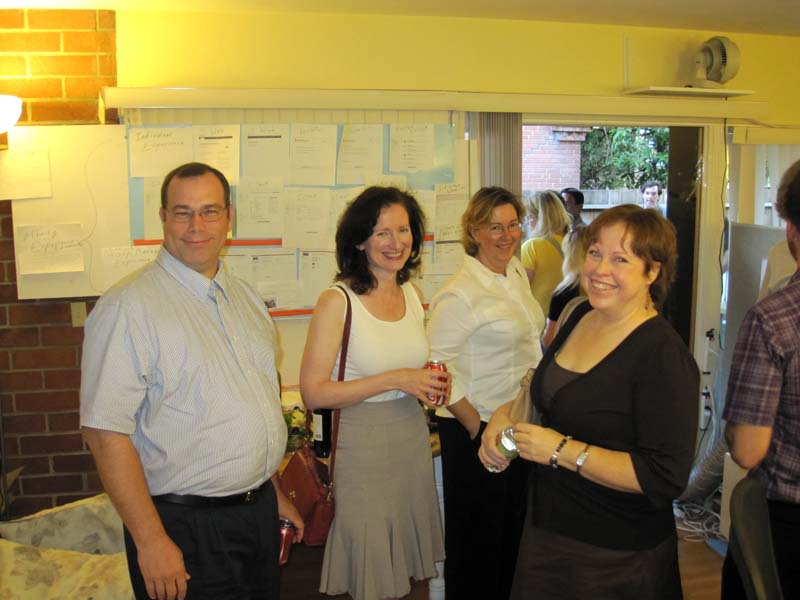 Scott Eikenberry with son Alex.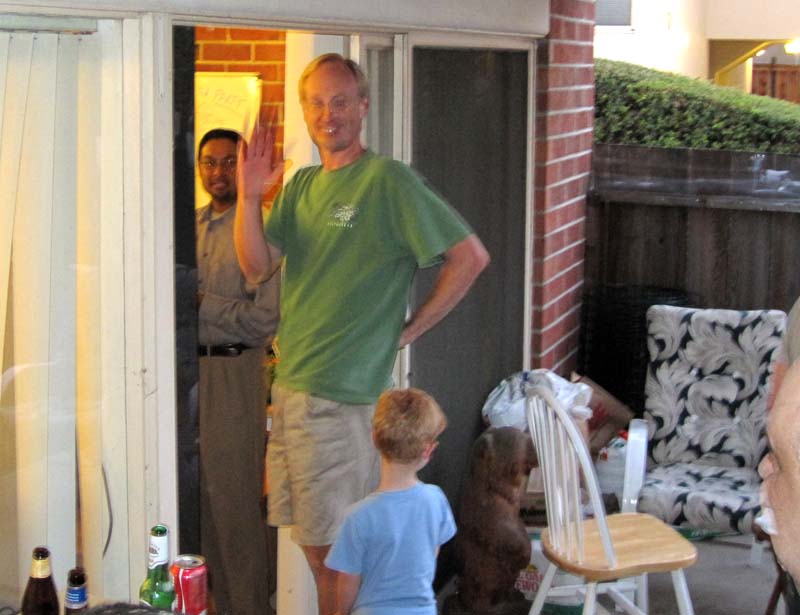 Mike Chow laughing at the camera.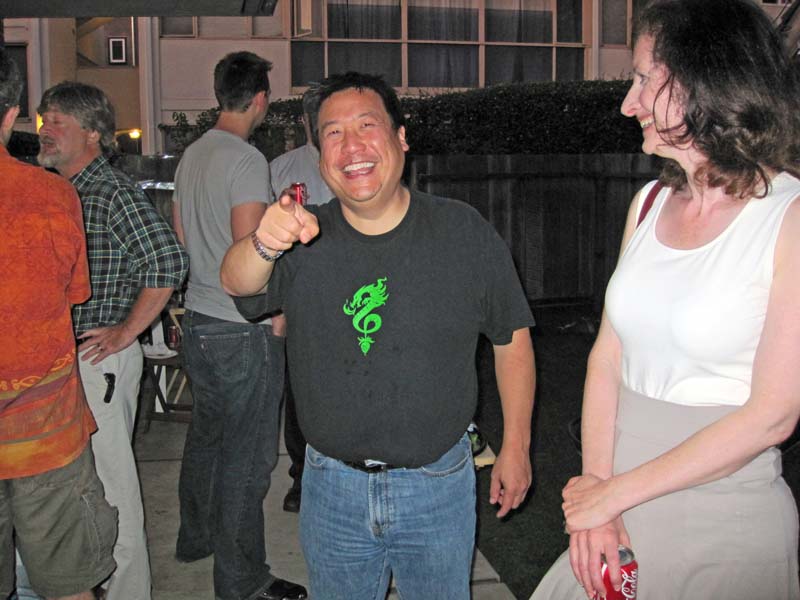 Howard Chartock (seen below) knows the Backblaze office well enough to know where we keep the good scotch. :-) Howard has been a good friend and colleague of ours at different companies for 15 years, and is now helping us greatly with Backblaze (but not as a programmer or employee).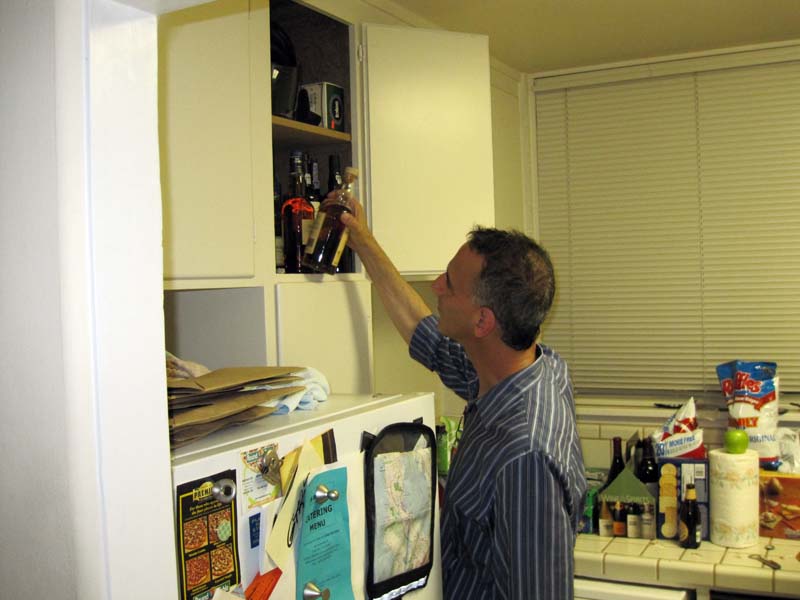 Alec Budman with wife Gina, in far back Jody Shapiro talks with Chris Pirazzi, tall in back right is Scott Eikenberry, and in front lower right is Leann Sucht.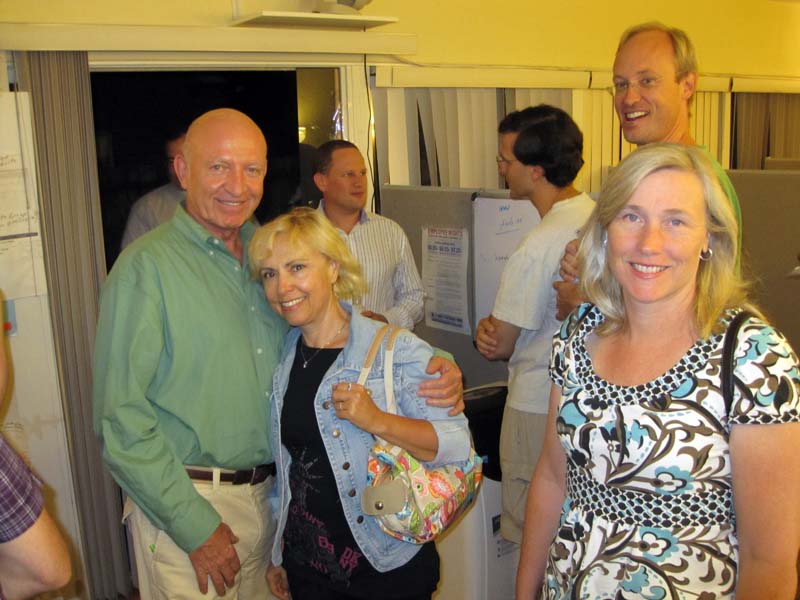 Stuart Cheshire on the left, Eric Hawkes hidden behind Stuart, Tim Nufire in red in back, and Ed Bugnion on the far right in white shirt.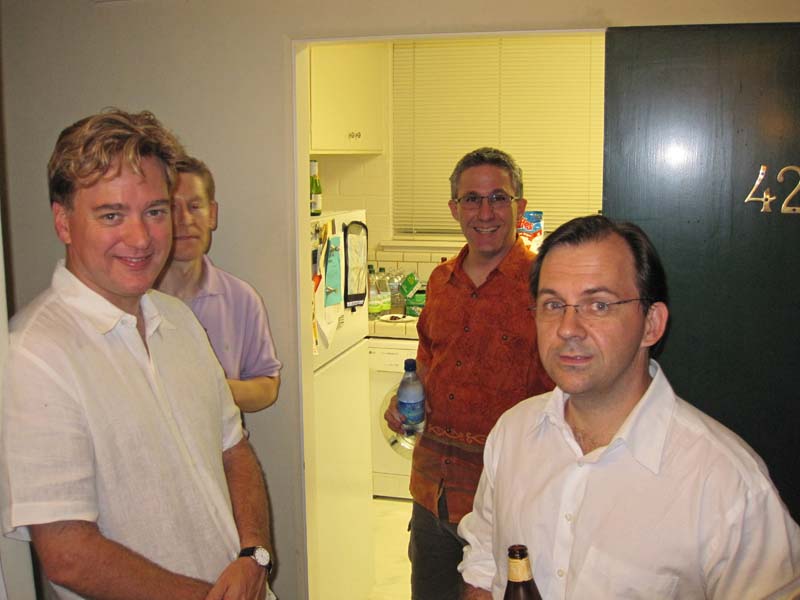 And we close these pictures out with Sean Harris, who has helped us in the past at different companies and is an all around good guy.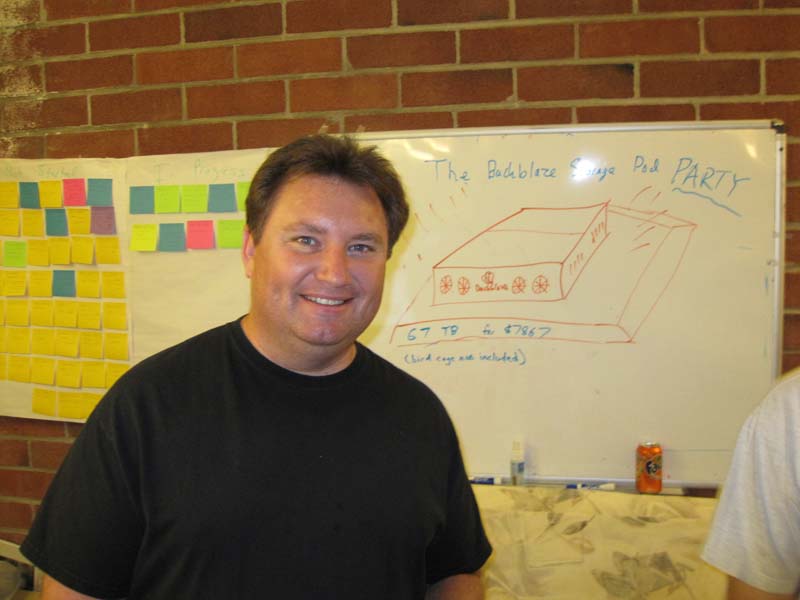 And that's it!