2009 Chip and Robin's Property in Montana

(11/6/09)
What is this web page about?
Ralph (Chip Wilson) and his wife Robin purchased some land in Montana a little west of Livingston and east of Bozeman Montana. This web page documents some information including GPS waypoints we took when we walked the land. We passed by the property on our 2009 Deer Hunting Trip to Fort Peck, Montana.
Links to Google Maps and GPS files
Click here for a Google Map with these coordinates typed in.
Click here for a ZIP file containing various formats of GPS coordinates we took.
Map Screenshots and Overlays
First, below is a road map showing the location of Chip and Robin's land in relation to Livingston and Bozeman. Their land lies along "O'Rea Creek Road" at the corner of Tipsue Rd (which is basically their gravel driveway).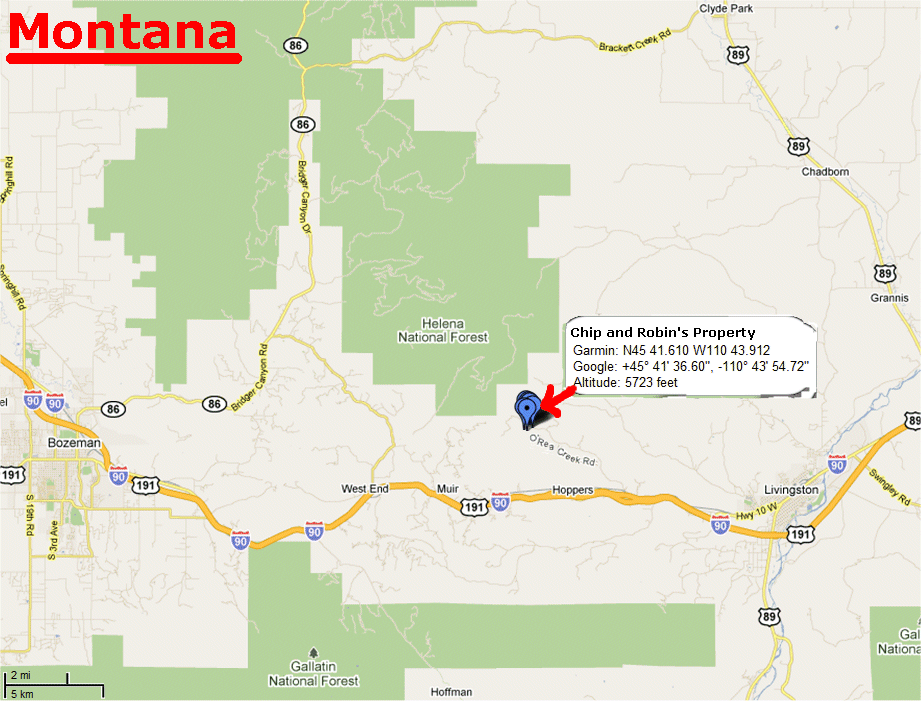 Next is a composite of several Google maps. It shows an aerial view, plus the GPS waypoints we took standing on property corner markers, plus some lot boundaries drawn on Google maps (I did the lot boundaries myself, which is why they are ugly). You'll notice a few things don't quite line up, I'm not sure where the errors are.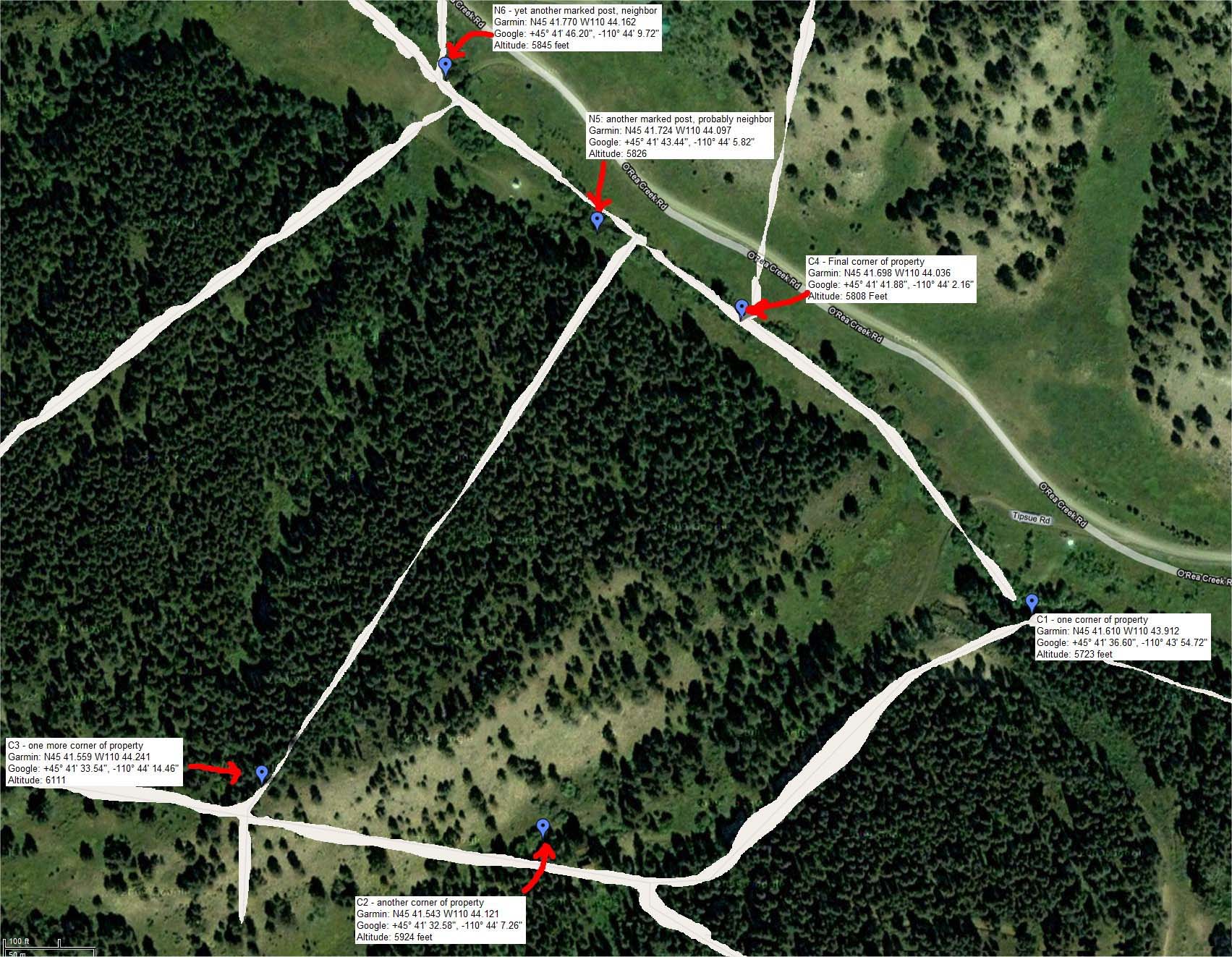 Below is the Google map that happened to have the lot boundaries drawn on it. I am not sure how accurate this is.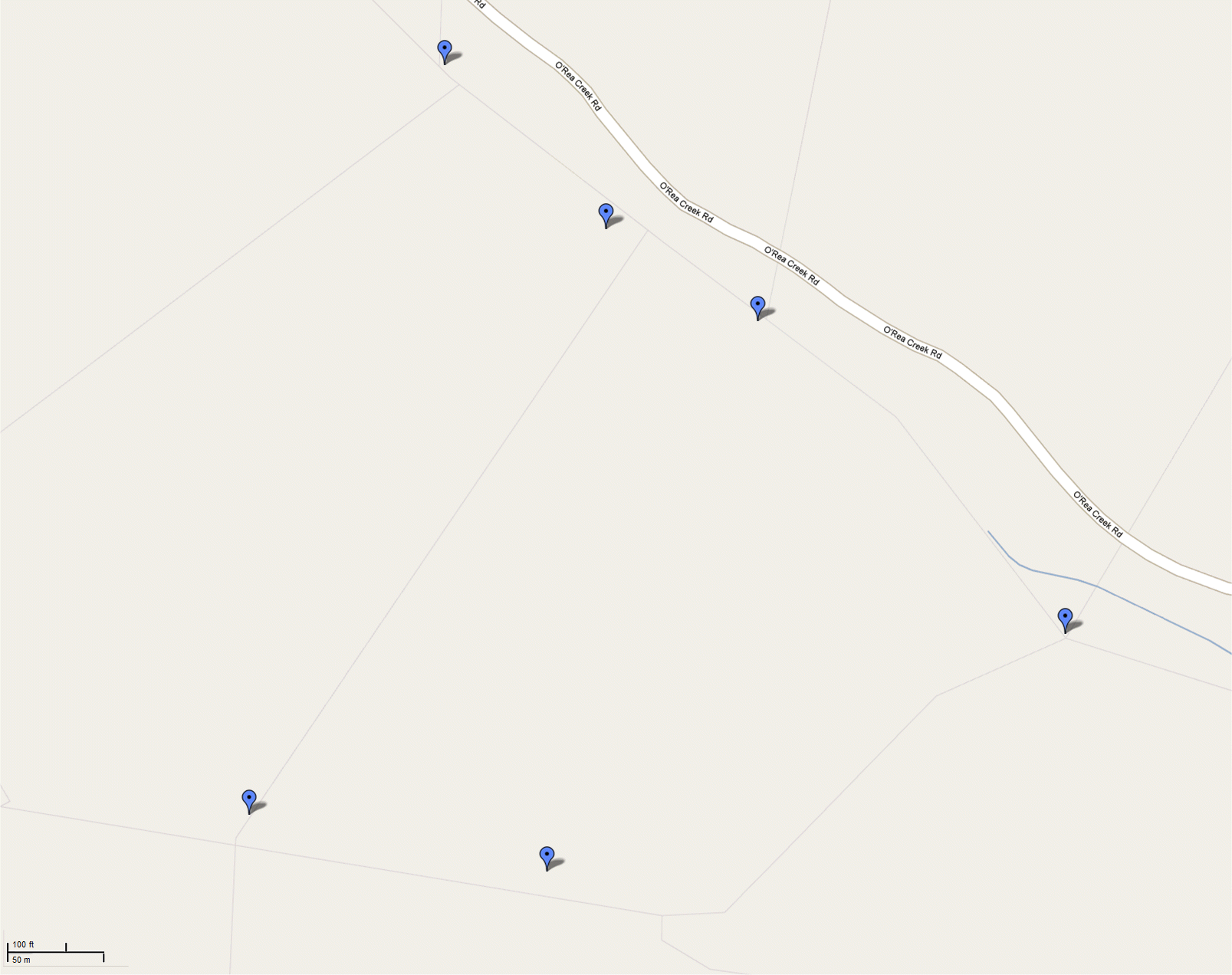 This is the aerial photo WITHOUT the ugly overlay of lot boundaries on it.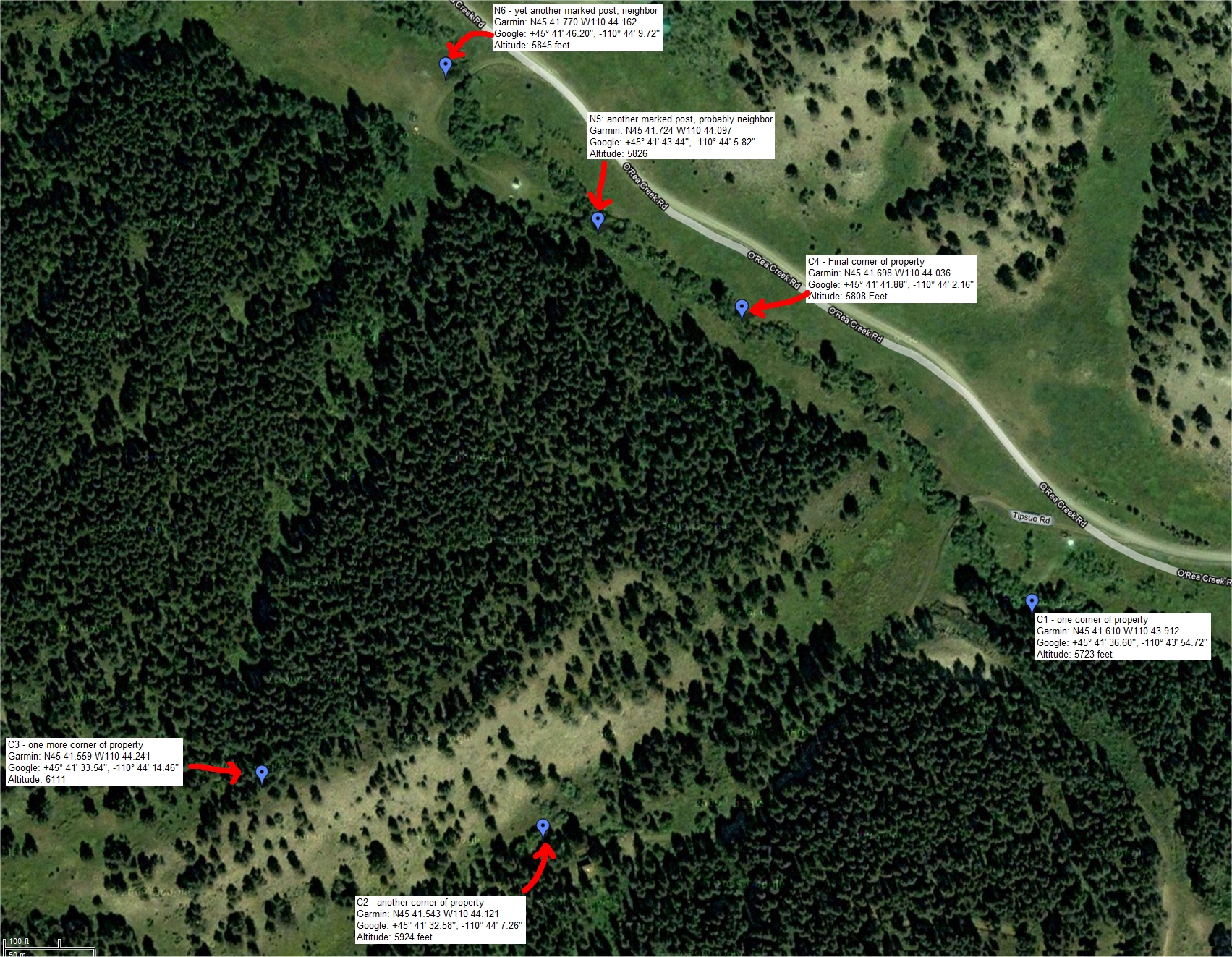 Here are some pictures we took while walking the property. The picture below was standing near the corner of Tipsue Rd and O'Rea Creek Road near the mark "C1" on the maps above. Chip and Robin own the hill on the right.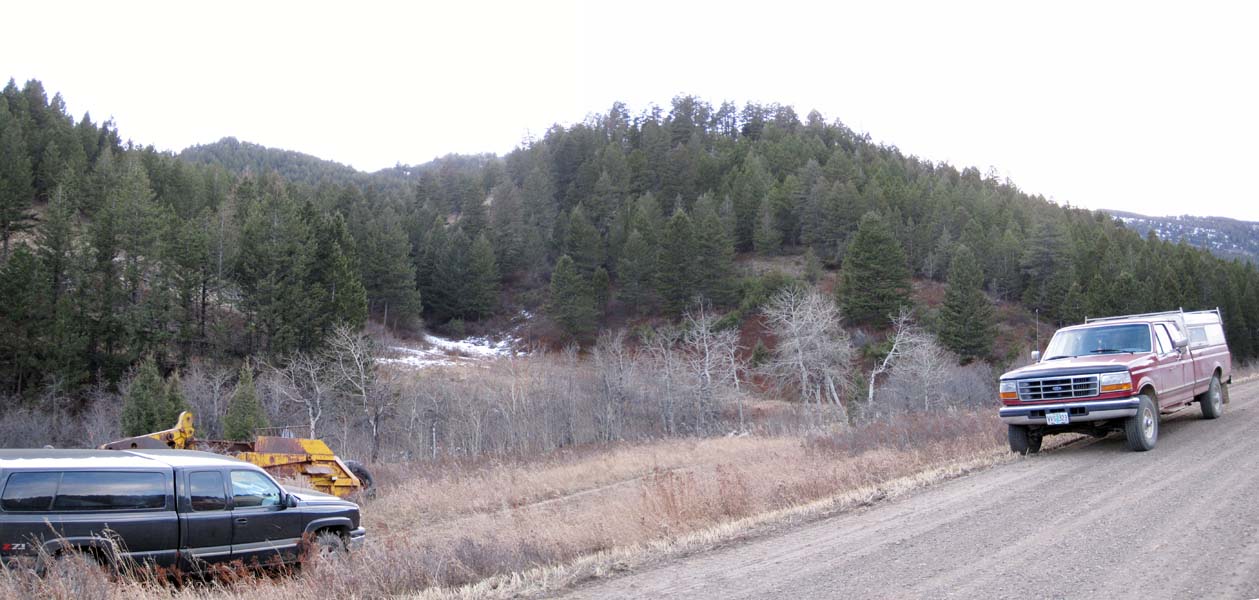 A picture standing on the hill looking back down towards C1.
Same picture about.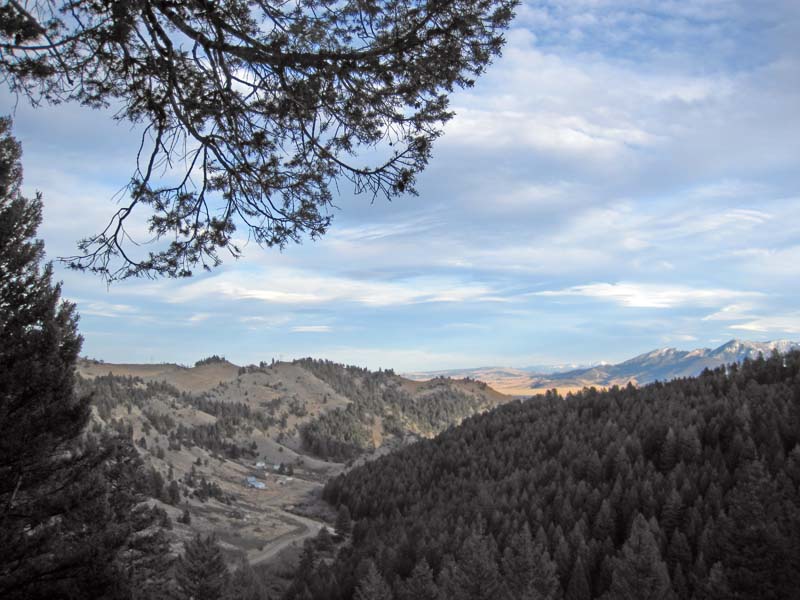 Walking the property.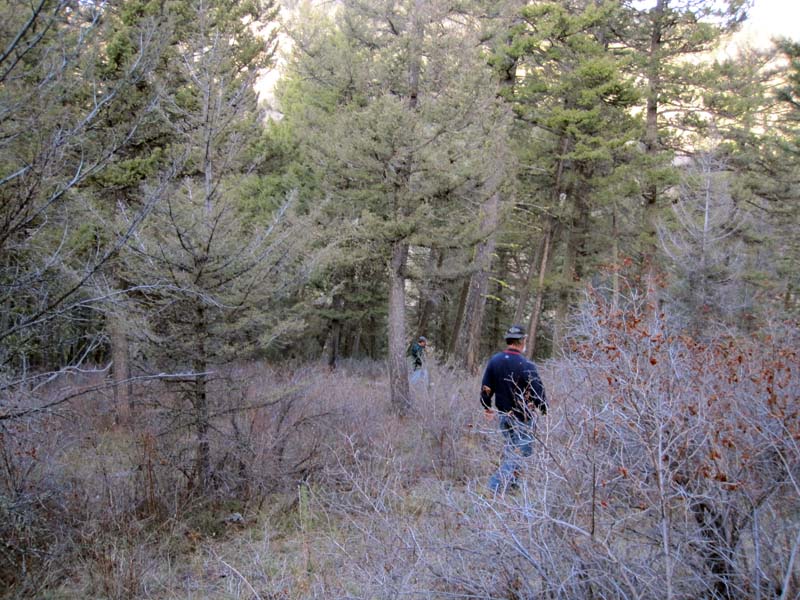 A picture of the very top of the hill at Chip and Robin's new Montana property.

Chip is standing on the waypoint "C3" on the pictures above.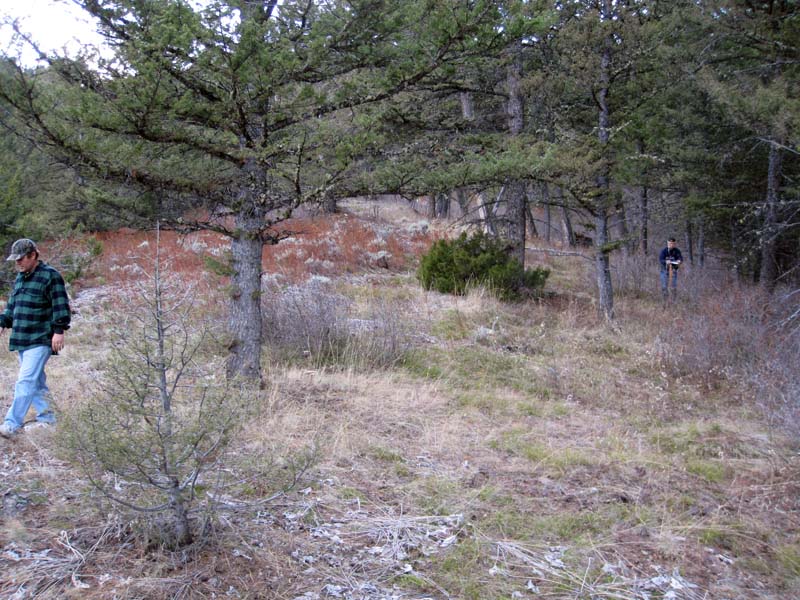 Below Chip is taking photos of his new property.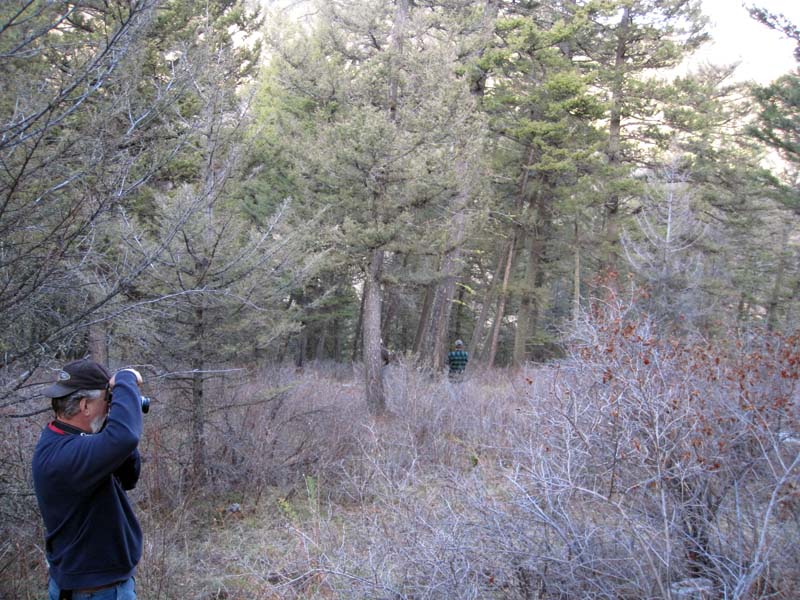 The picture below is standing along the road near waypoint C4 looking down at C1 along the road.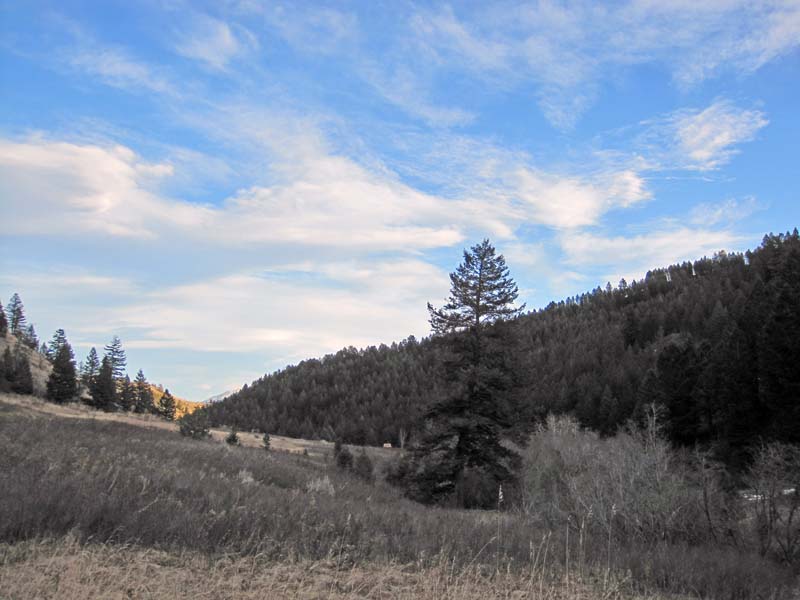 That's it, email with any questions!