Configuring VPN to Netgear FVS336G to work with Windows 7 64bit

(10/11/2010)
The Netgear VPN client for the Netgear FVS 336G does not support 64 bit Operating System (Windows Seven 64 bit and Windows Vista 64 bit) but I managed to get the GreenBow VPN client to connect and work great. It is kind of hard to get everything perfectly correct, so I documented it on this web page.
Step #1: Config your Netgear FVS 336G with a IPSEC VPN and a user named "brian" and password "cheetah". Below shows the version I'm running, and some IP addresses I'm running.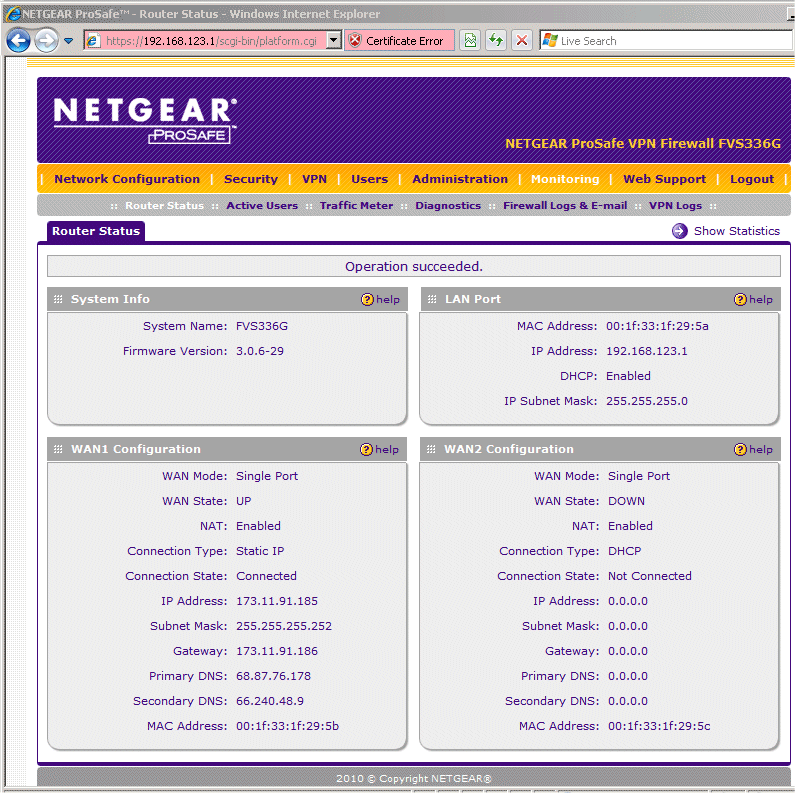 Step #1.1: configure the IPSEC VPN: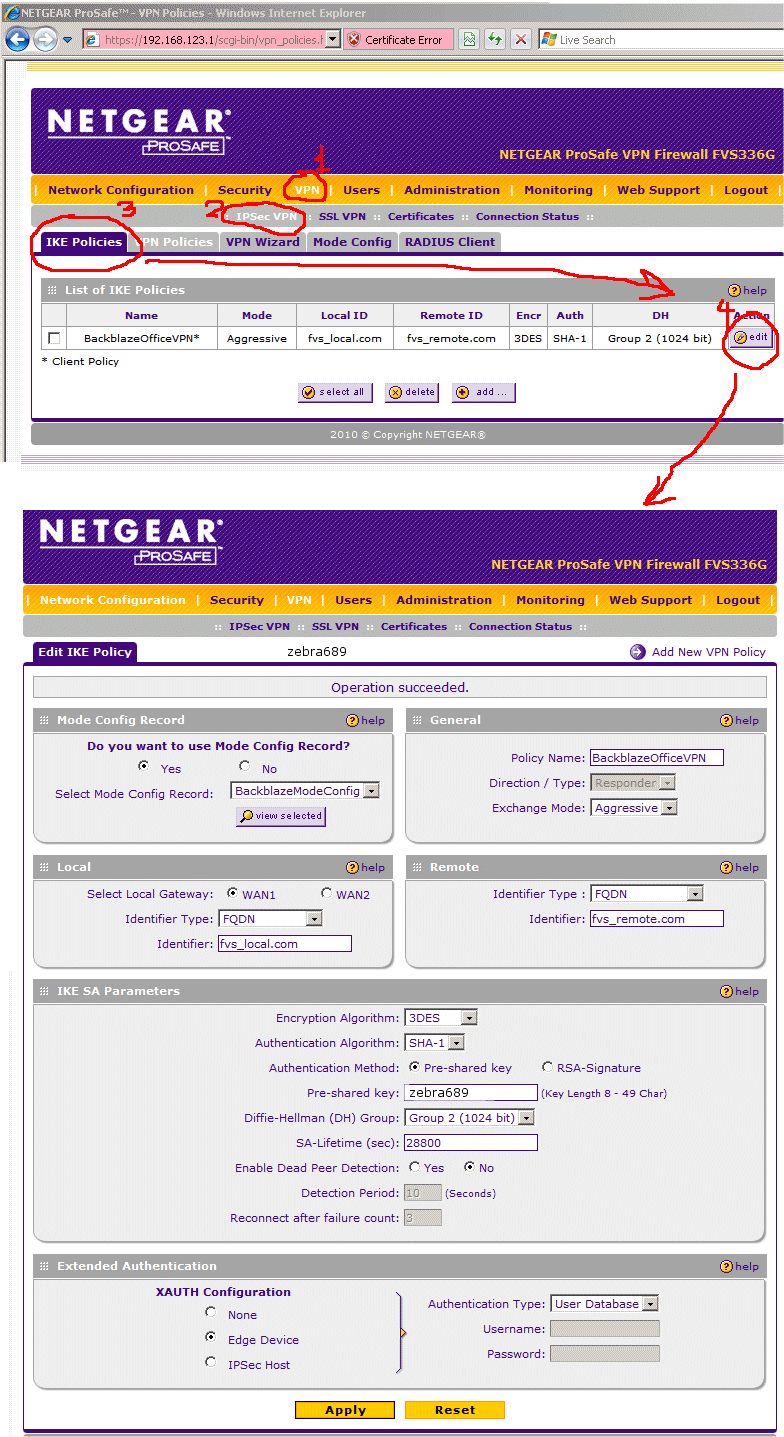 Step #1.2: Configure a user who has login rights: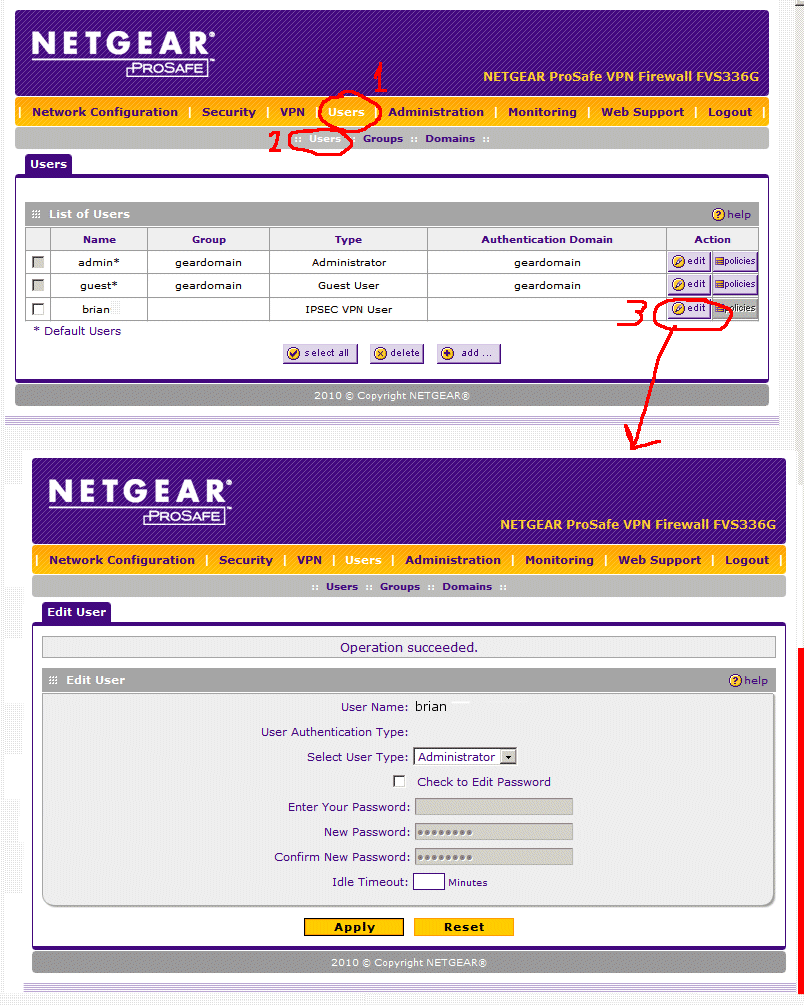 Step #2: Download and install the 30 day free trial of the GreenBow VPN Client on Windows 7 64 bit. Use all the defaults from the installer, and you will need to reboot after done.
Step #3: After rebooting and logging back into your Windows 7 64 bit machine, you get a tray menu item you can launch the GreenBow configurator from: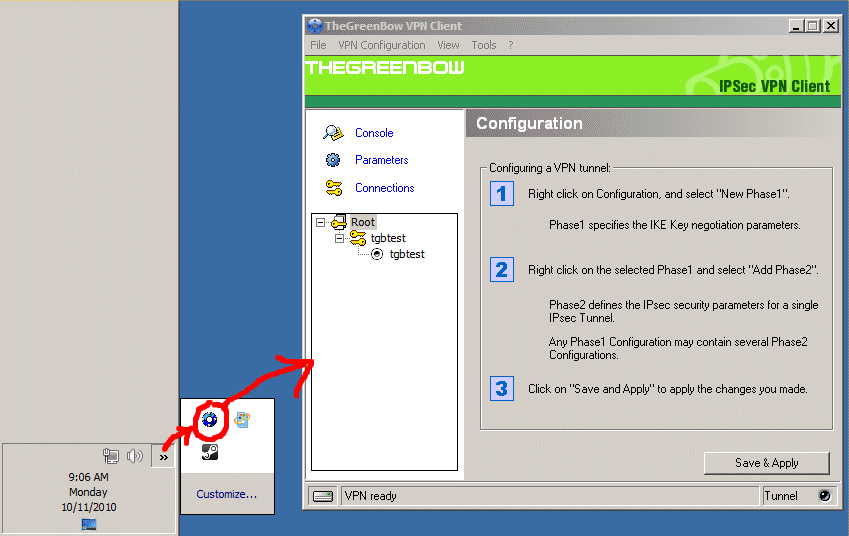 Step #4: Right click on the "Root" and say "New Phase 1" as seen below: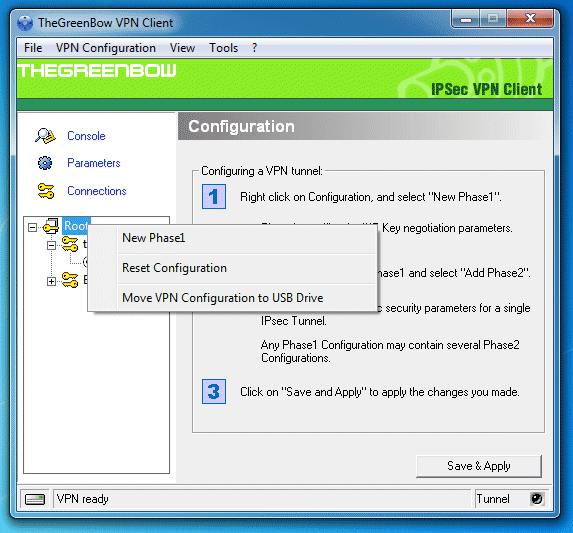 Step #5: Configure as shown below, then click "P1 Advanced" and also configure that: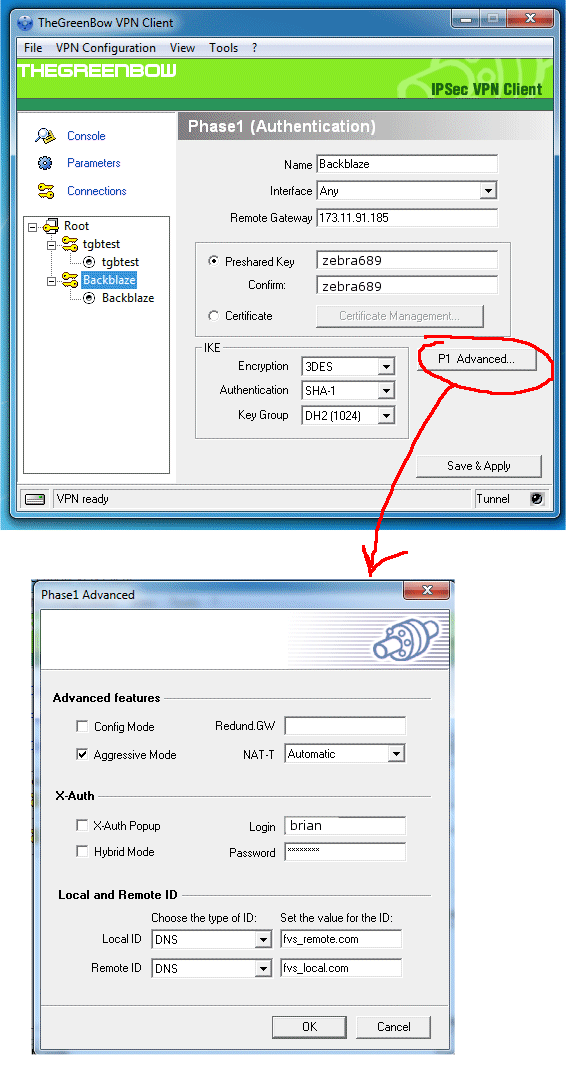 Step #6: Now configure "Phase 2" (yep, VPN software designers are MORONS when it comes to GUI, but we still thank GreenBow for creating the only working VPN for NetGear out there!!)

DONE!!! Now try the VPN.
Step #7: Open the VPN Tunnel. NOTE: for some reason you must open the VPN tunning TWICE. So click the "Open Tunnel", it will run through some things in 3 or 4 seconds, then you click this AGAIN and it will work!!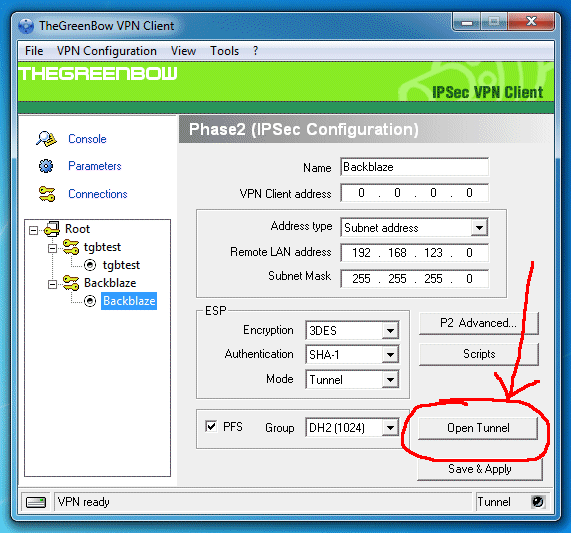 All done!