2011 Chaotic Thanksgiving in Pacifica

(11/24/2010)
We had a strange, chaotic variation on our traditional relaxed Thanksgiving thing in Pacifica on 11/24/2011. Brian Wilson (me), Katherine Chung, Eric Hawkes, Logan Hawkes, Yev Pusin, Kyle Barton, Erika Gessin, Antonio McFarlane, Katherine's parents Ki (기) and Yong (용), and Katherine's brother Will came. The first picture below is Katherine whipping together a variety of side dishes (prosciutto and arugula salad, cider glazed carrots, a gluten-free turkey gravy, Brussels sprouts, etc).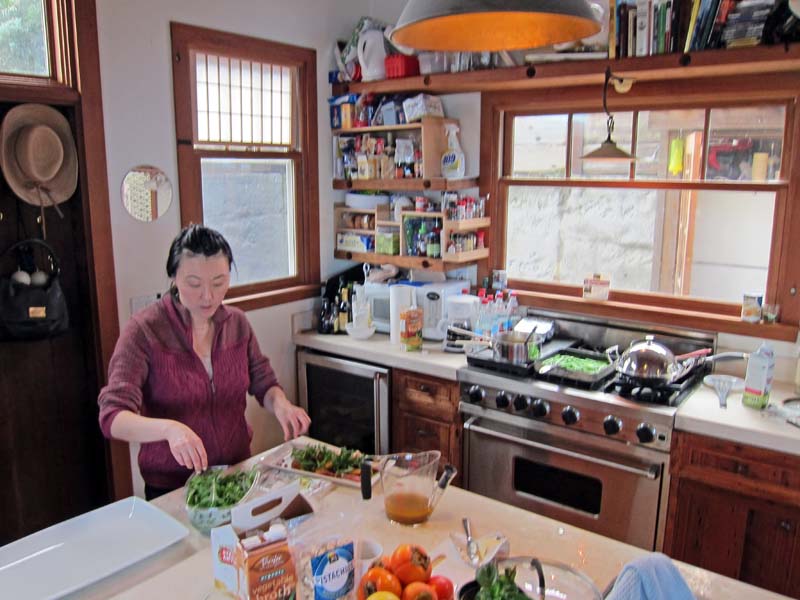 The first round of guests to show up was Yev Pusin (far left), Eric Hawkes (blue and white stripe shirt center standing), and Logan Hawkes on far right with dog in his lap.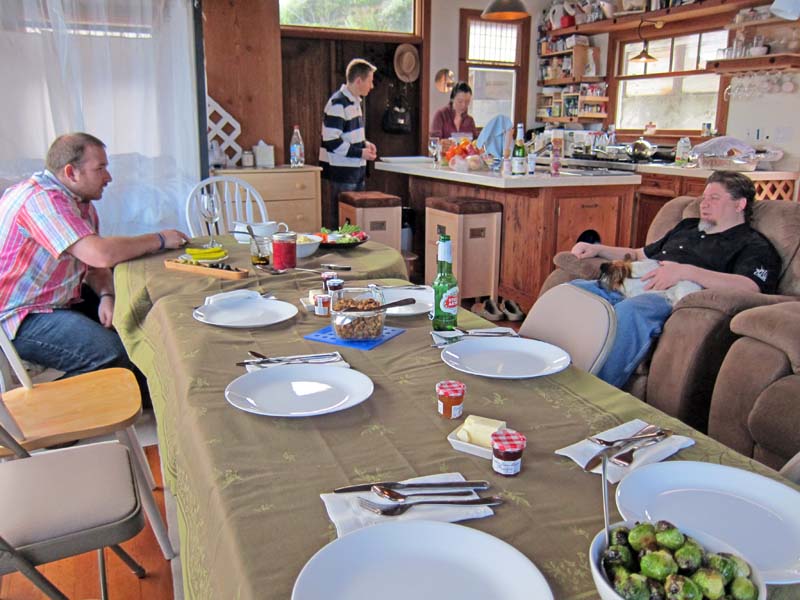 The first round of us sit down for dinner just a little later than expected at 1:45pm. But a whole lot of guests are missing?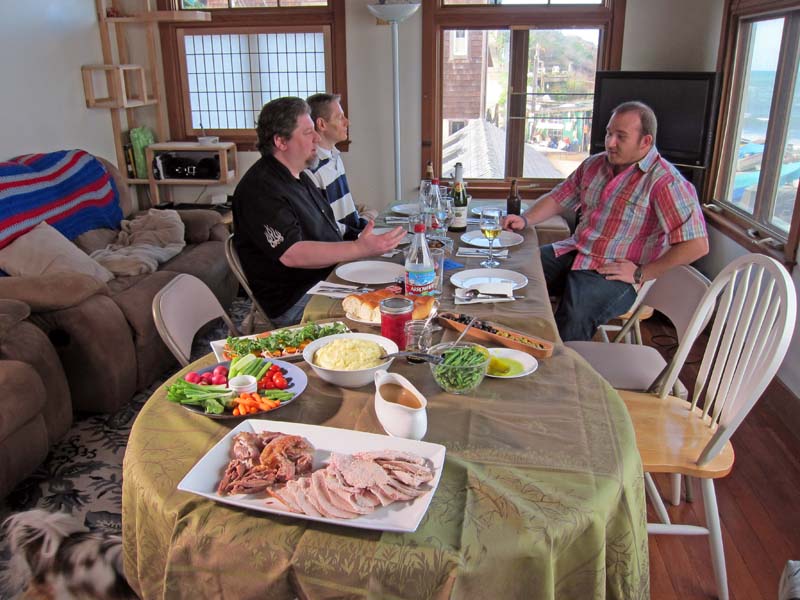 Next, Erika Gessin and Kyle Barton (on the right in picture below) show up as the first early set finish their meal at about 2:15pm. Erika and Kyle brought more food, some shown below.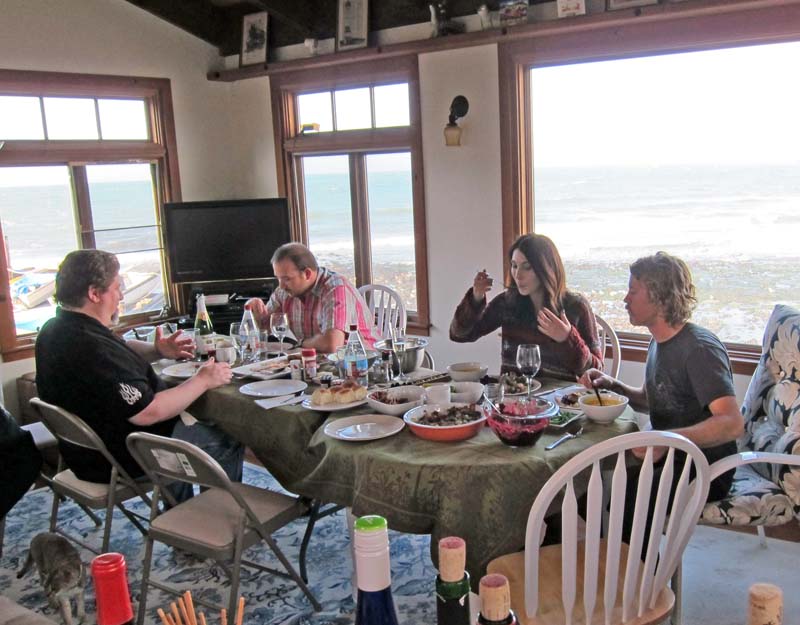 Same picture, slightly darker exposure to show waves through the window behind them.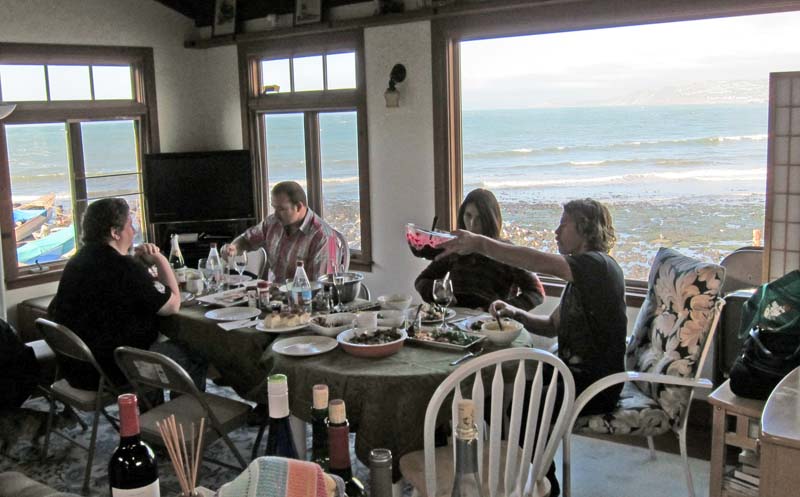 The next set of guests to show up were Katherine's parents Ki (기) and Yong (용) and Katherine's brother Will who all drove up from Los Angeles this very morning, arriving around 2:45 pm.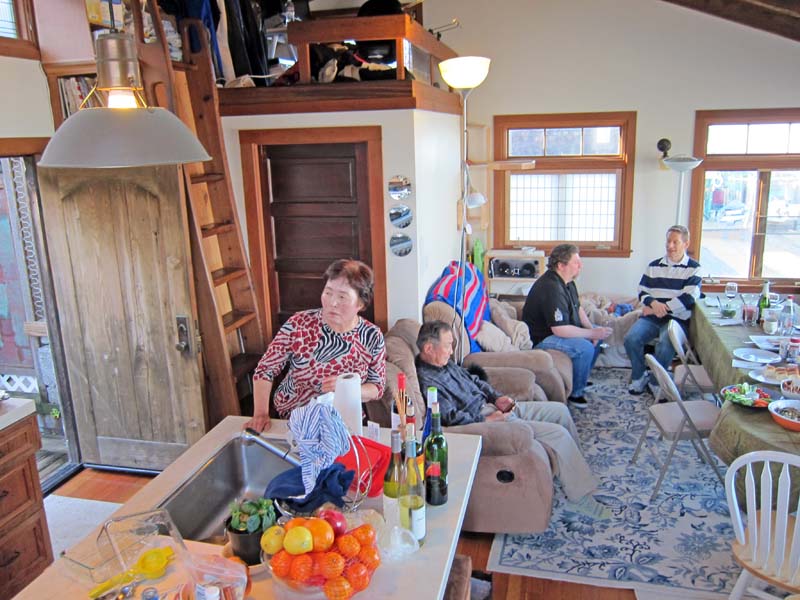 Will carves some turkey, while Katherine serves some Kimchi (the big orange tub).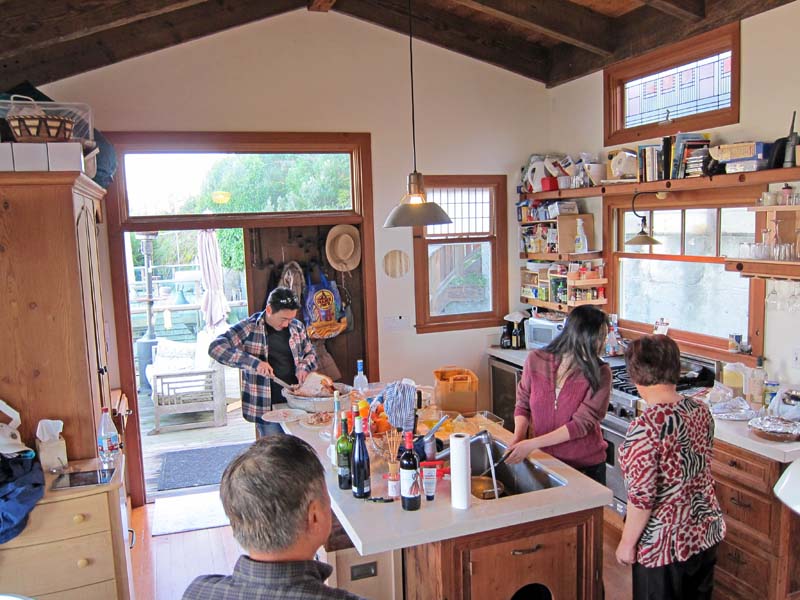 Antonio McFarlane stylishly shows up during all this mayhem at 2:55pm as our final guest of the day. I give Antonio a tour of the place.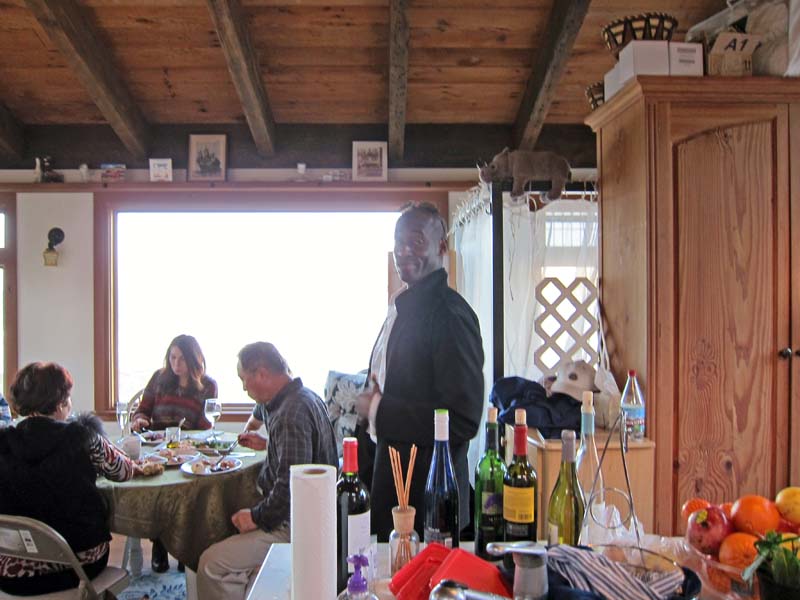 The next day (Friday, the day after Thanksgiving) there were A LOT of surfers in the water.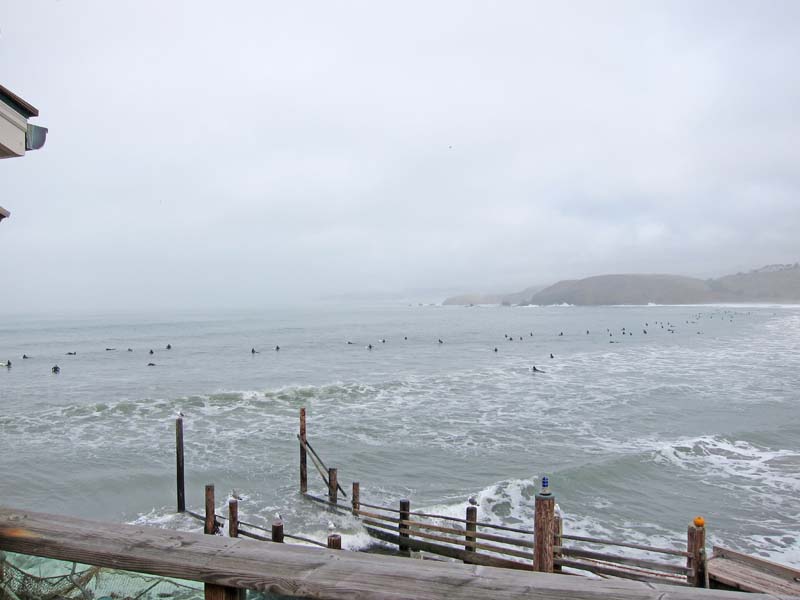 Everybody else had gone, and so Katherine's mother prepared an excellent meal of fried peppers (known as "Putgochu Jeon" or "Putgochujeon" or in Korean "풋고추전"), kimchi, and rice. Then Will, Ki, and Yong drove back to Los Angeles after only spending one night!!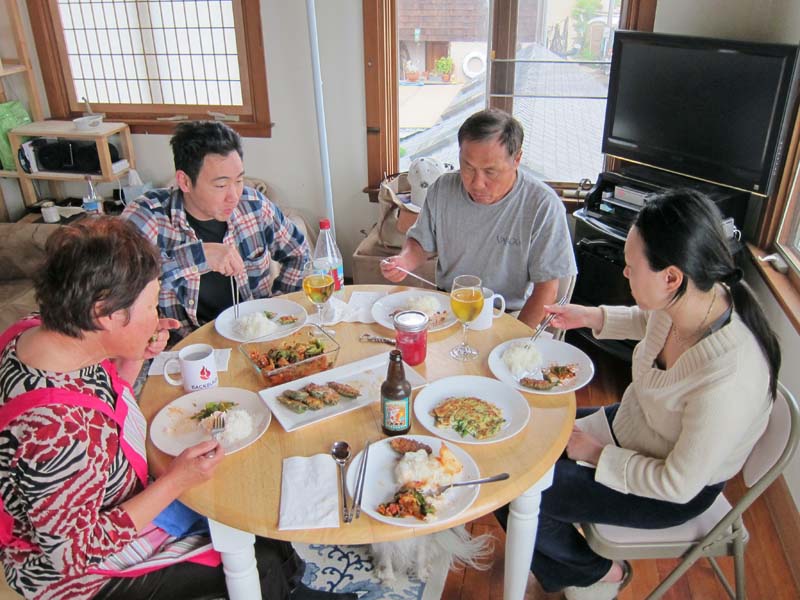 That's it!