2011 Palm Tree Dock Party

(9/4/2011)
Some photos from a small party on 9/4/2011 on the dock. One of the highlights of the party was an "assembled" palm tree on a metal pole with a light at the top. Click on any picture below for a higher quality original.
Below is a picture as the team assembled the top of the palm tree. The fronds are real, they are mounted in a metal rack made for this purpose.
The project took longer than expected, and so was erected after dark. Jim is up in the bucket of the "cherry picker" (he controls the bucket position) and notice a rope is tied from his bucket pulling the palm tree up to vertical. The picture below was taken with a flash.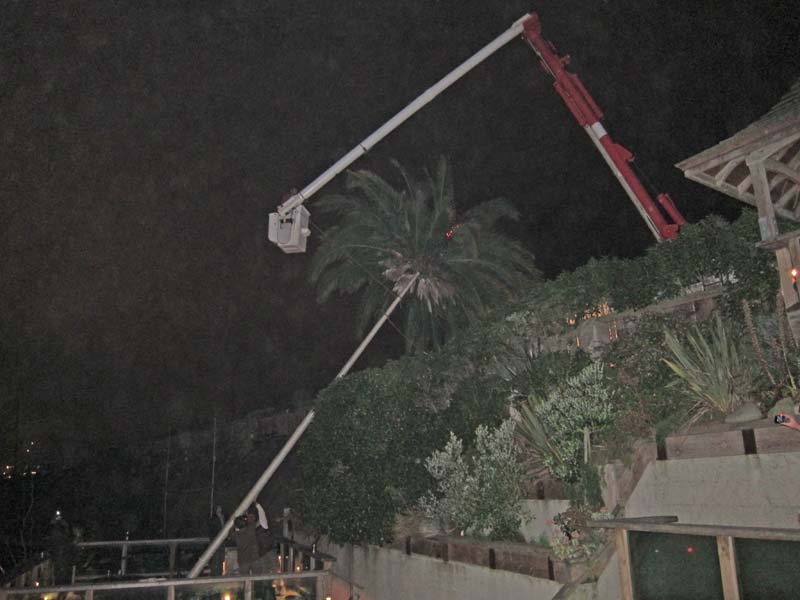 Same thing, the palm tree is now going more vertical. The picture below is not taken with a flash, so had to be "brightened" and so is grainy, sorry about that.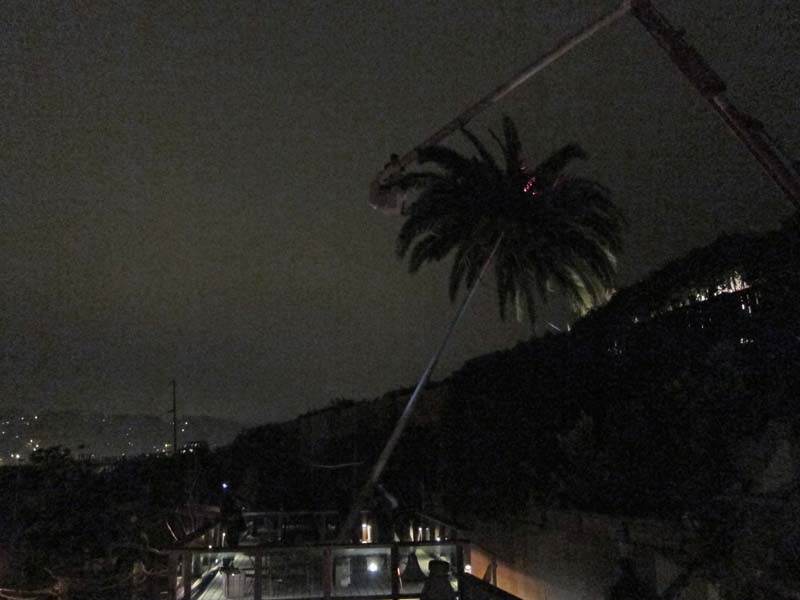 Another picture, further along.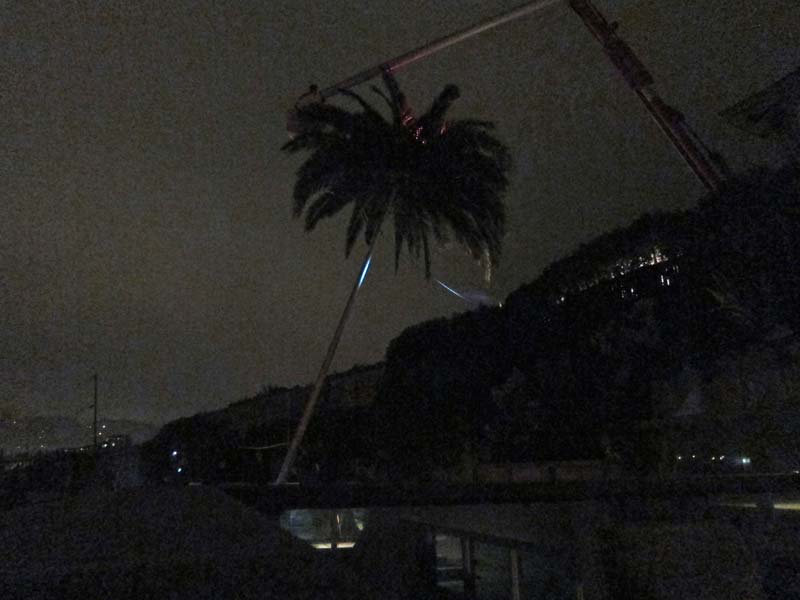 The palm tree is vertical! The red light is mounted in the top.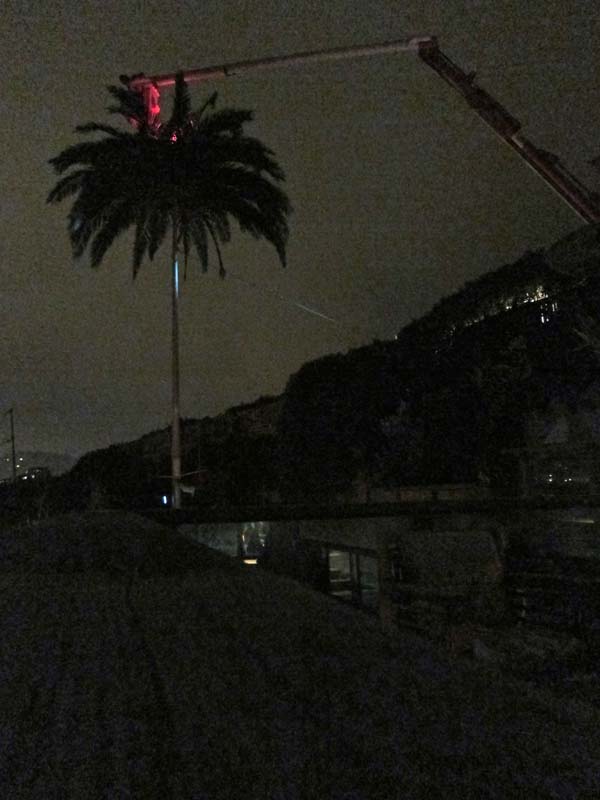 Here it is during the day and you can see the party goers.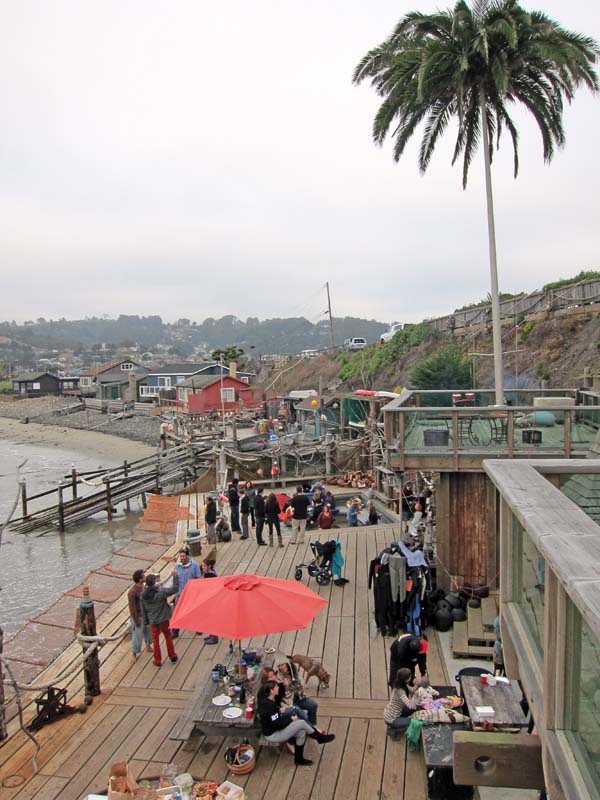 Another slightly different perspective during the day.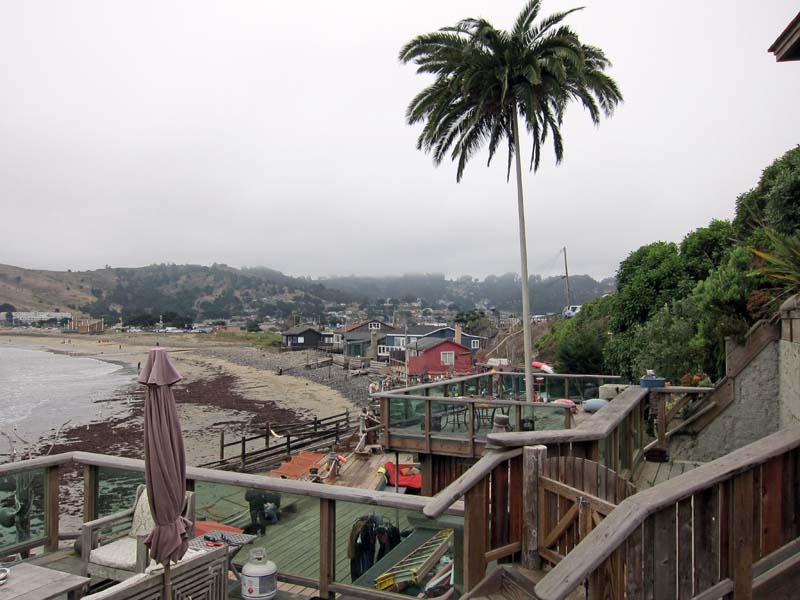 A close up of the base of the palm tree. It is metal with the electrical going up inside it.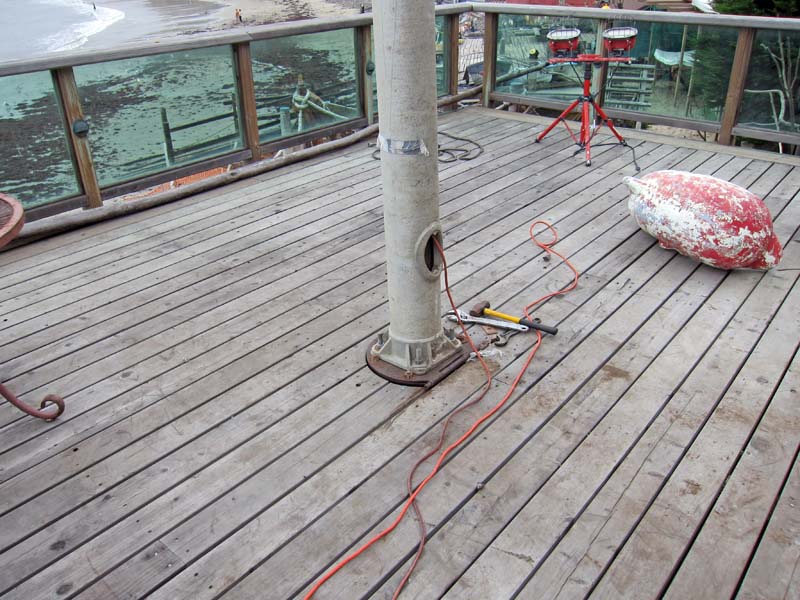 Picture of the fronds from below.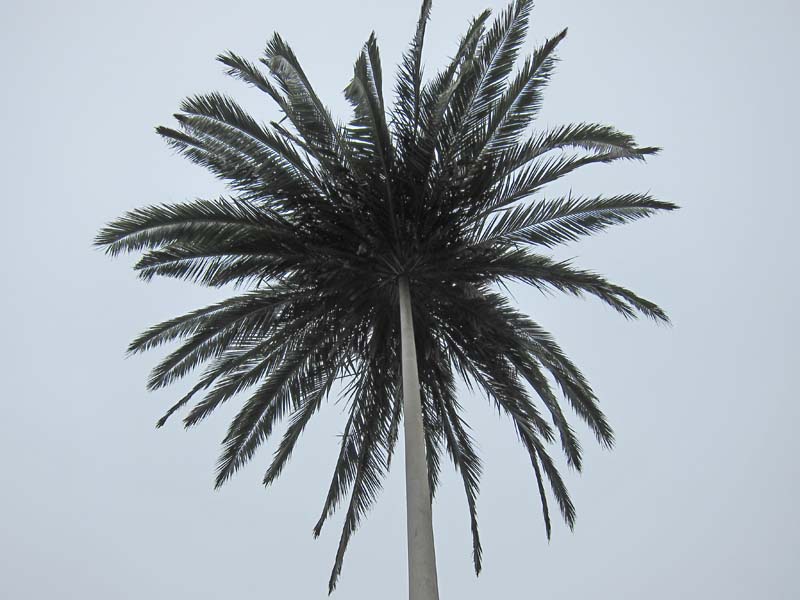 As the party winds down, a few people hanging out in the "sleeping boat" together.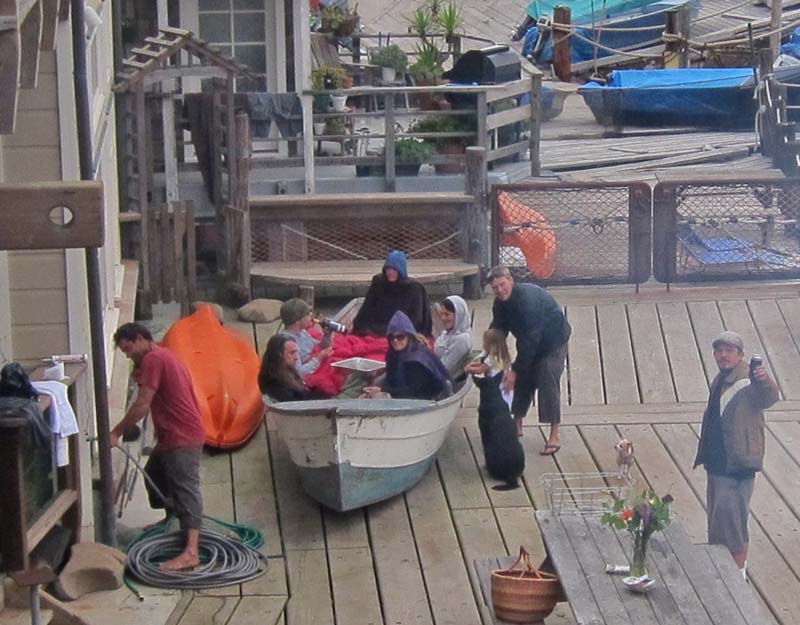 Chou Chou checking out the party from his vantage point.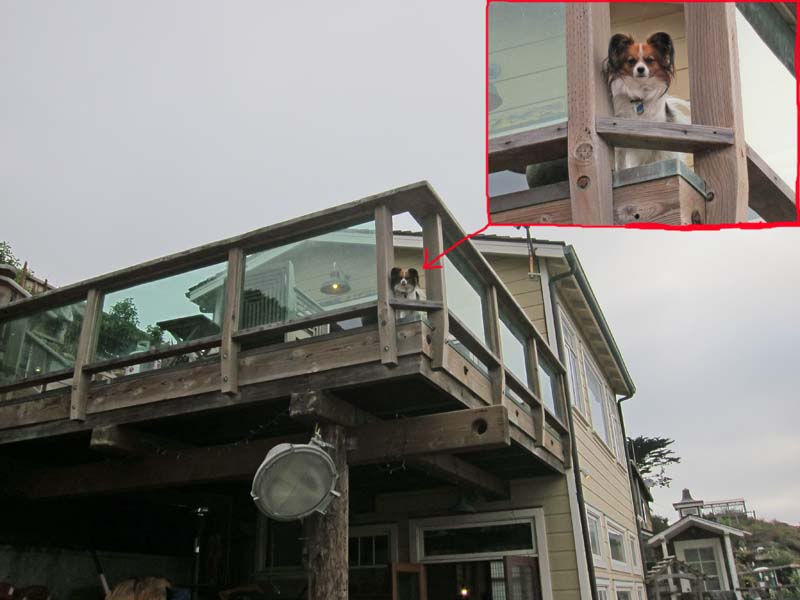 All done!