Virginia in Regency Court

(10/24/2012)
On 10/24/2012 Virginia moved into her new Regency Court room. Here are some pictures of her room and the facility.
Virginia in her room.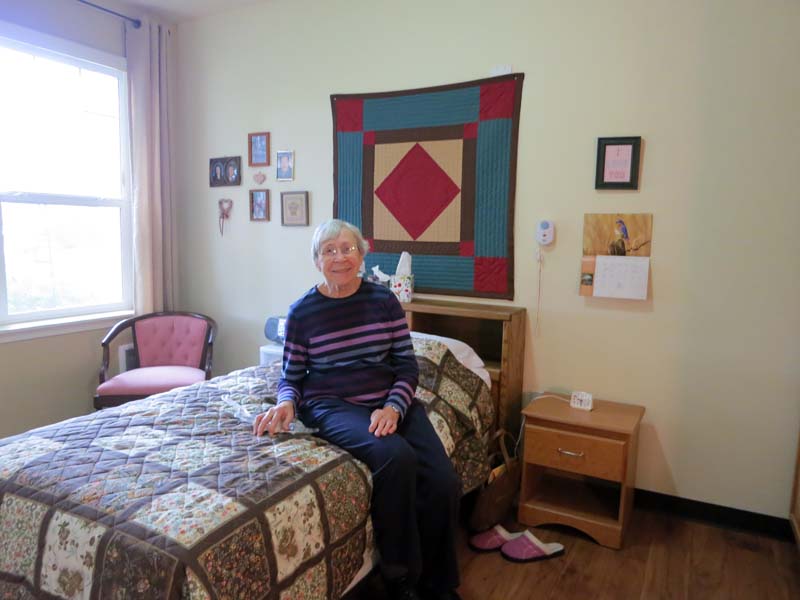 This is a panorama of the room.

Virginia's room, her dresser.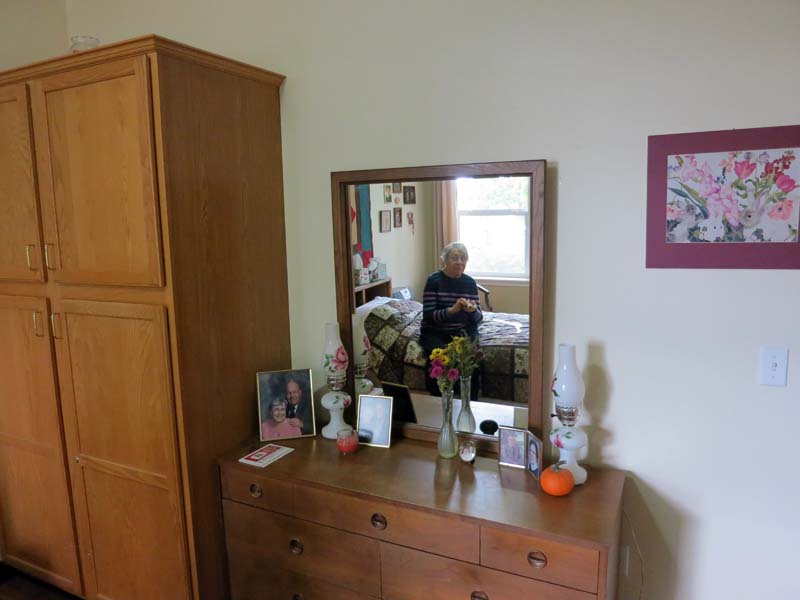 Below is a picture of the main area right outside Virginia's room. The hallway wraps around in a large circle so if the residents just keep walking they pass their room eventually.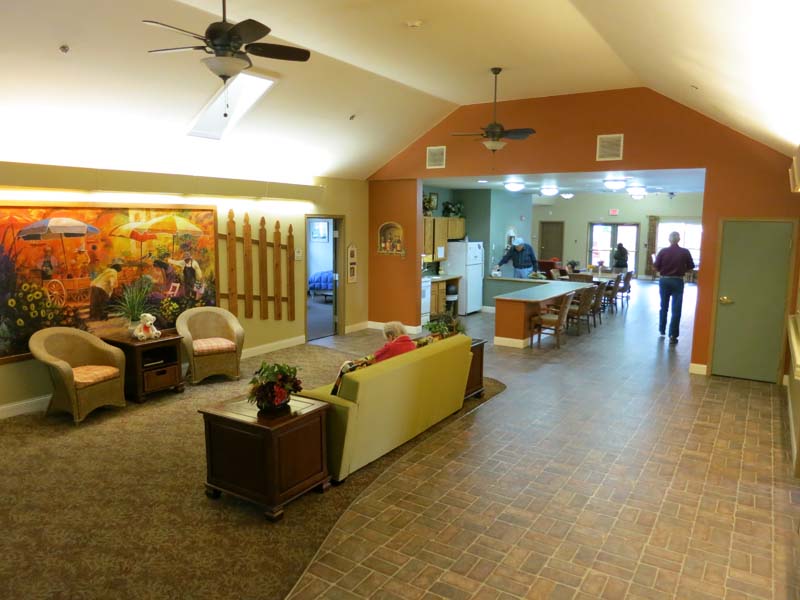 One of the kitchenettes in the common areas. Some activities like baking cookies are done here.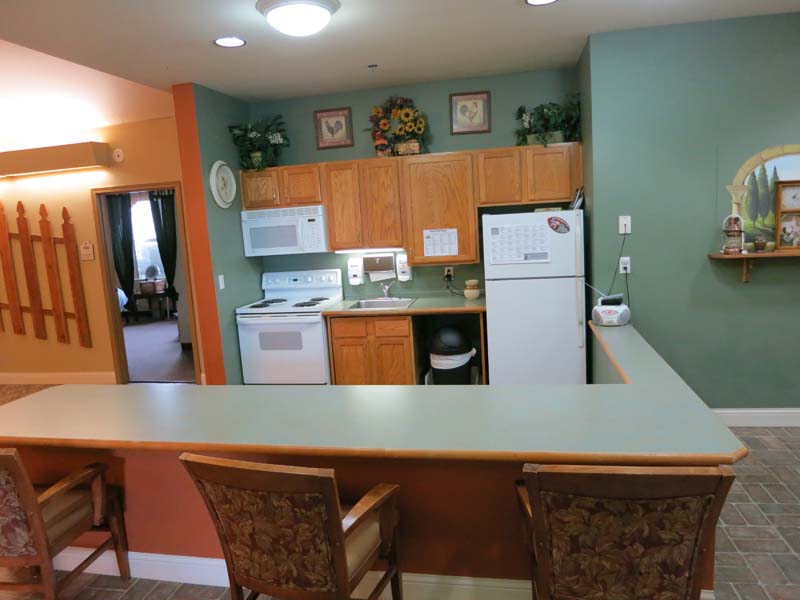 One of the murals in the hallways.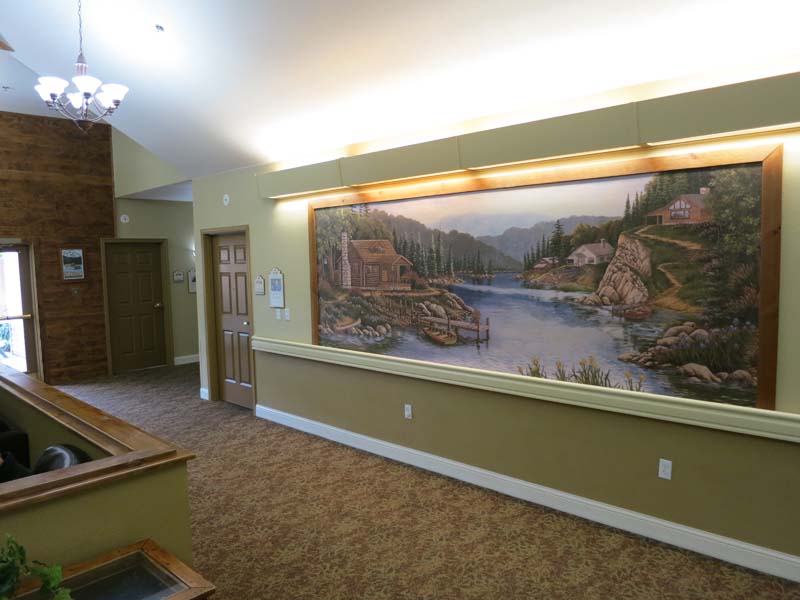 Another common area on the opposite end of the facility away from Virginia's room.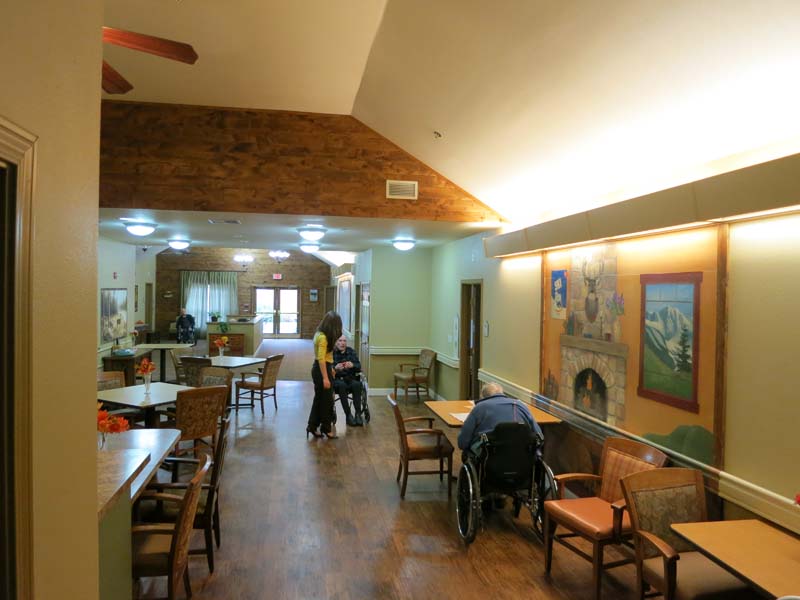 That's it!