2012 Sweat Lodge on Dock

(Mayan Apocolypse - 12/21/2012)
In preparation for the Mayan End of the world on the night of Friday, Dec 21, 2012, some friends built a sweat lodge on the dock over the existing firepit. The design was an old cast iron "parlor stove" with a stove pipe out the top of the sweat lodge. Water is poured over the wood burning parlor stove to create the steam. The "dome" is created out of Eucalyptus branches bent into the dome and tied at all cross places with twine. Click on any picture below for a high quality original.
The sweat lodge took a couple days to build, the picture below is on Dec 20th at about 9pm. You can see the raw materials they are using to create the sweat lodge stacked on the dock.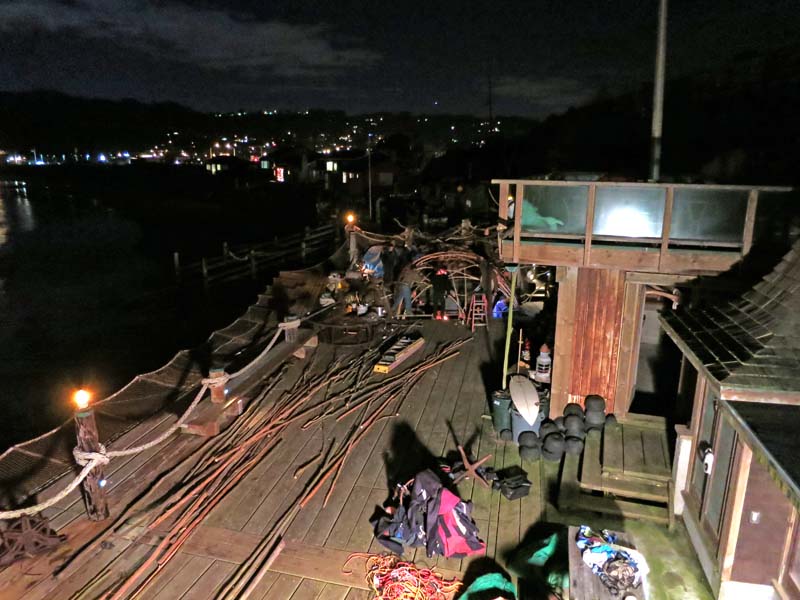 Closer up, several people working on the dome structure of the sweat lodge. They built a fire in the firepit just to light the area a bit and keep them warm while they worked.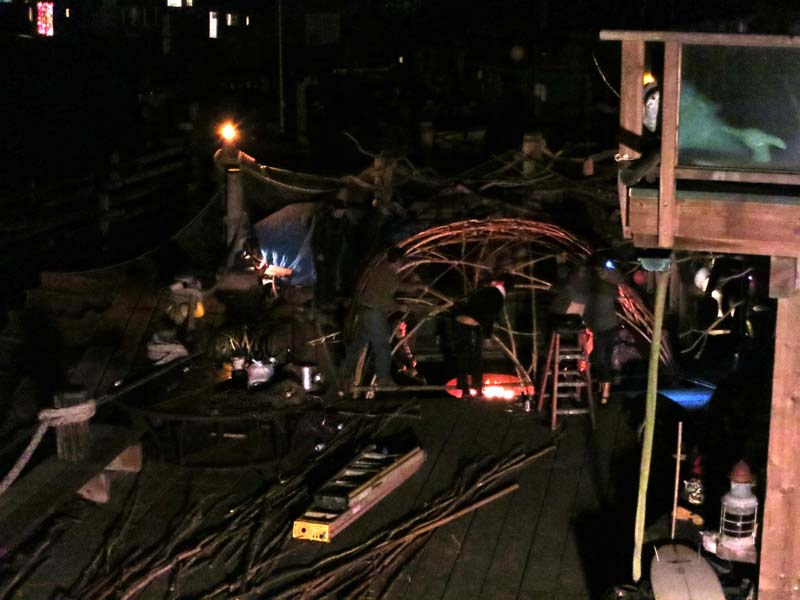 You can see the structure in this picture.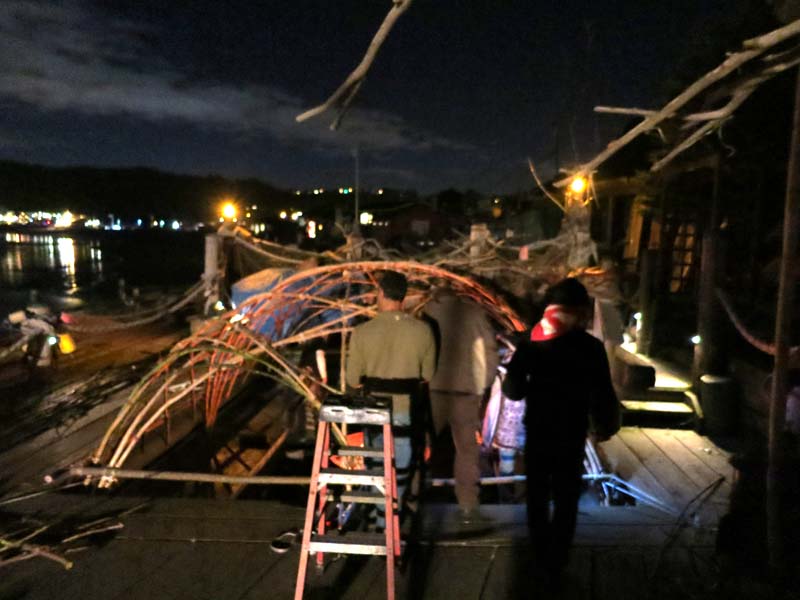 From the other side, some of us aren't really helping, just sitting around inside enjoying the "build". Notice the intricate and symmetric pattern the branches make.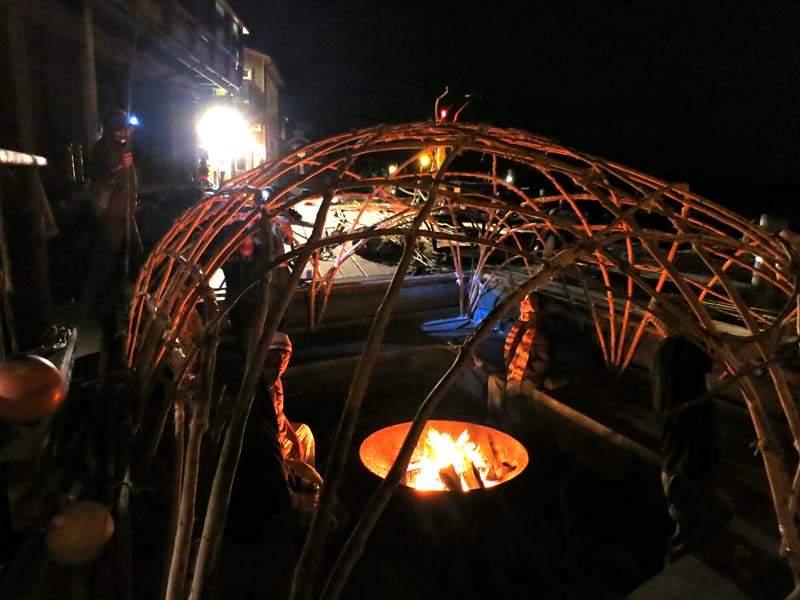 A picture from inside the structure.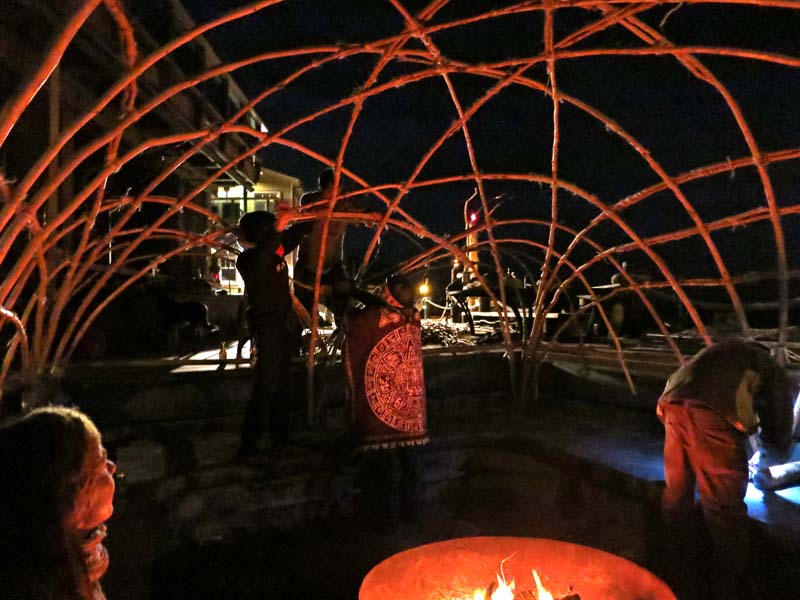 I think that's Melvin, Juan, and Jim (blurred) tying the joints.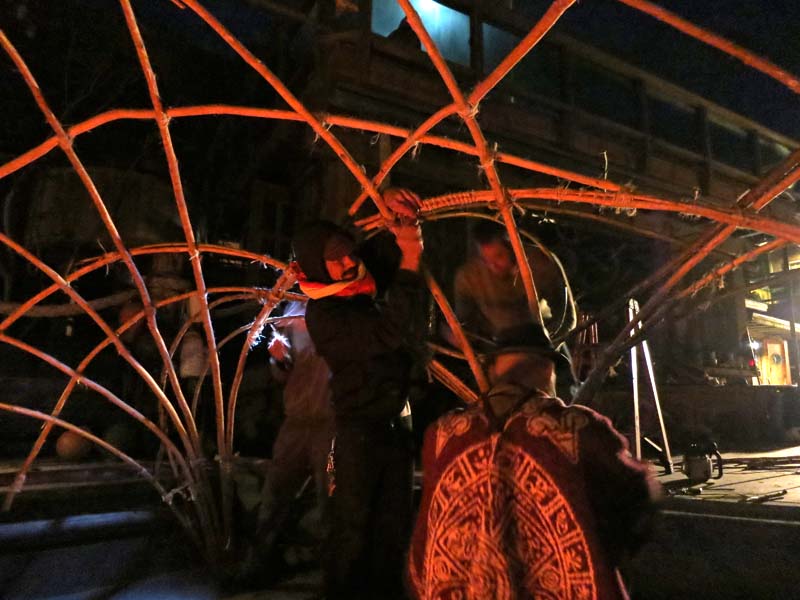 Below is the cast iron "parlor stove" that will be at the center of the sweat lodge later. For now it is off on the side. It says on the side: C. N. Clark Co., Boston. I couldn't find a good link on the web to how old this is, but it looks to be about 80 years old to me. IF YOU KNOW MORE INFO -> please email me at: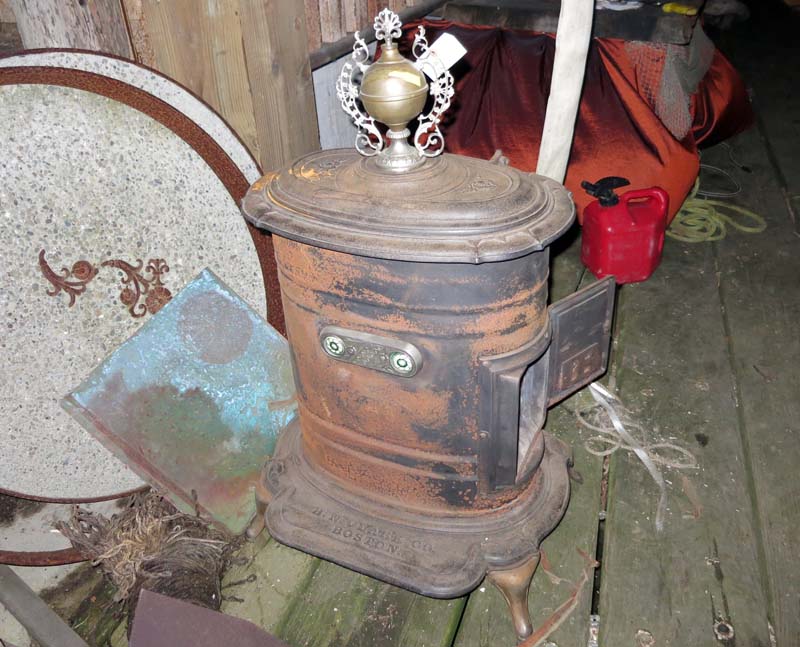 Jim and Jerome finishing the structure. Look at all the hundreds of tied twine joints.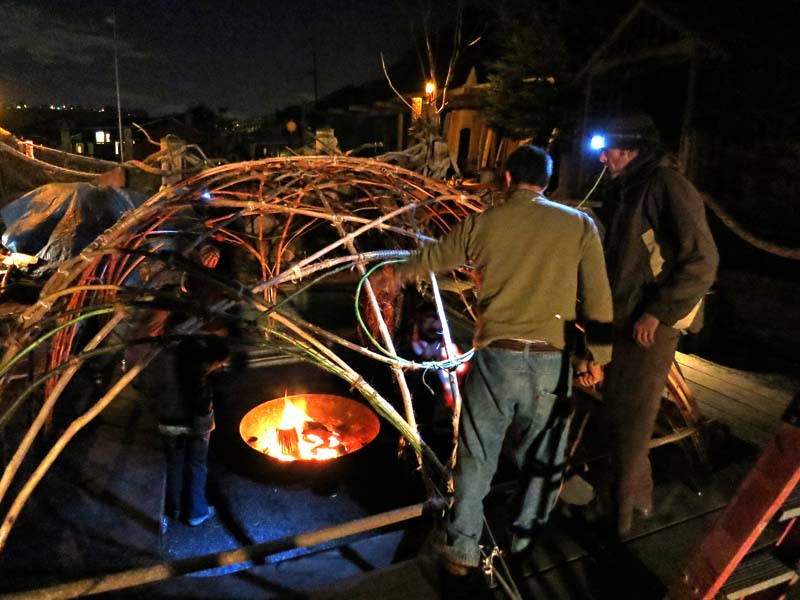 Close up of the twine tied structure.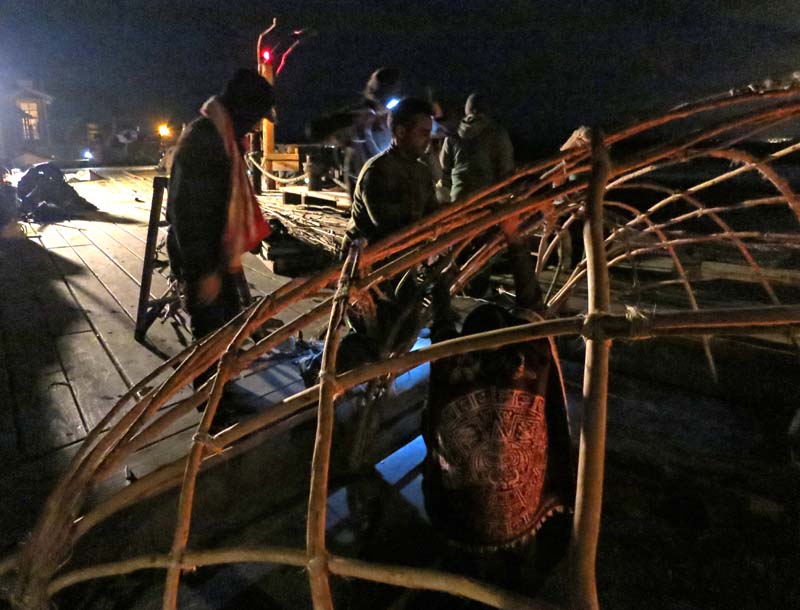 The next day, in the picture below, it has some of the canvas tarps covering it, and you can see the parlor stove and stove pipe are installed.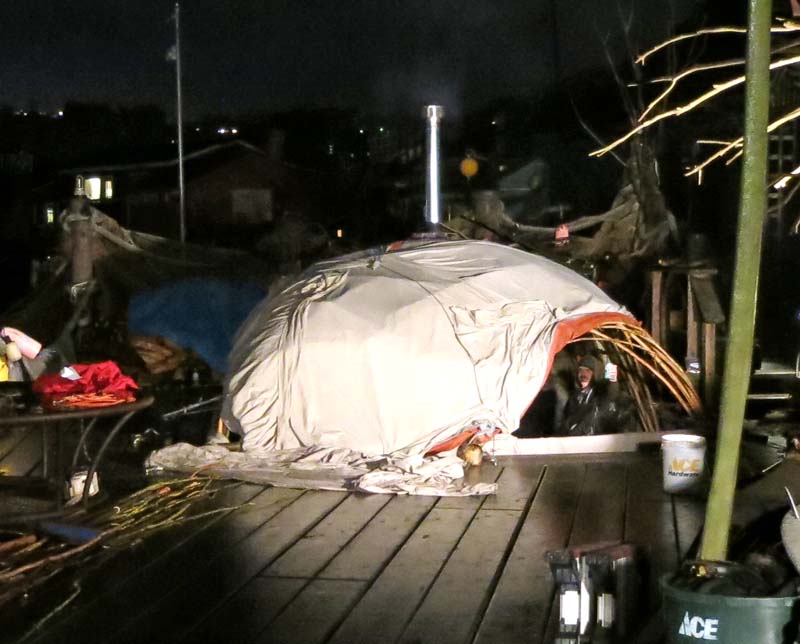 Another picture much like the last.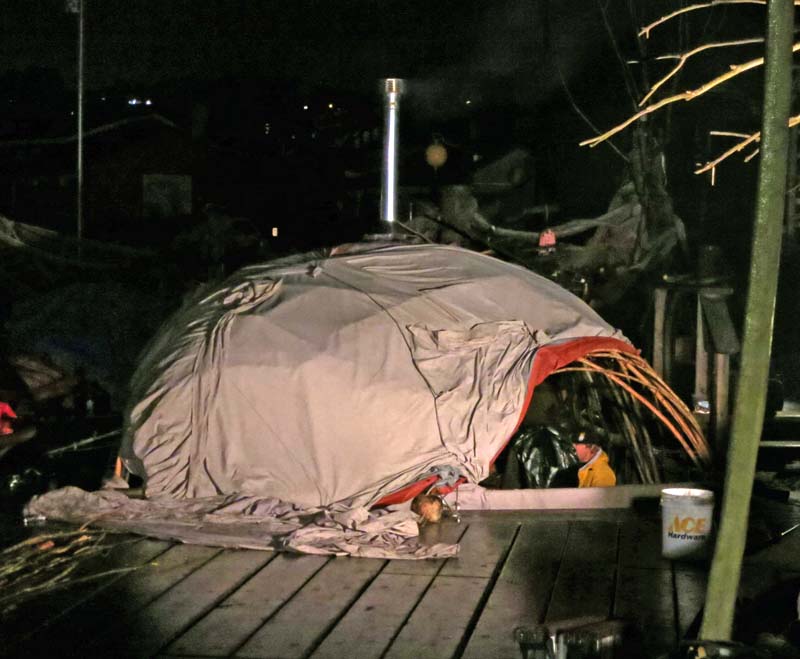 A picture from inside when the top is on, this picture taken with a flash bulb so you can see all the twine and ties and structure.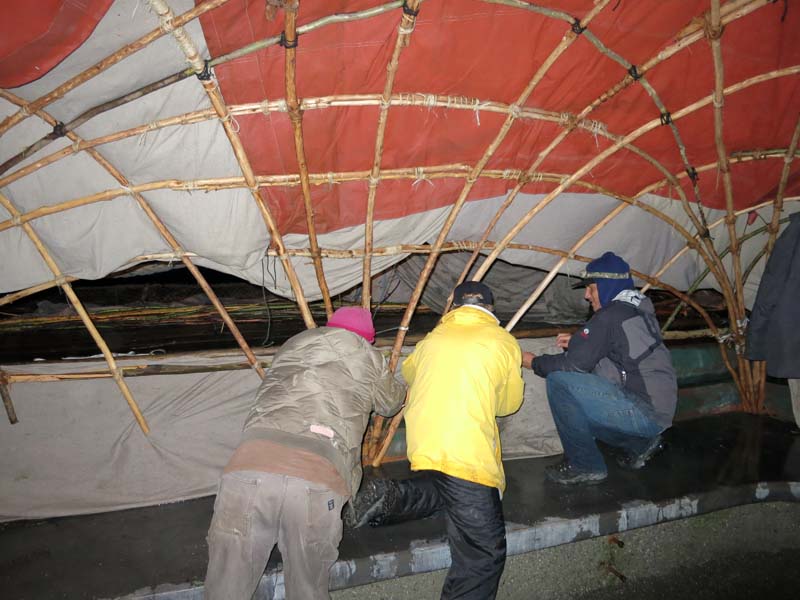 On the night of the Mayan Apocolypse (Dec 21st, 2012) below is Juan (wearing hat), ??, Marlies, Chrissy, and Katherine.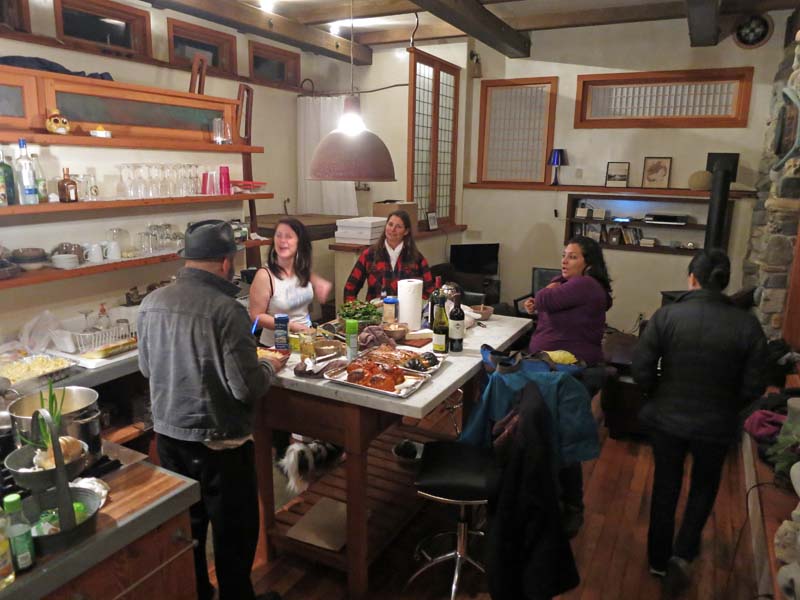 Juan makes some really amazing fried chicken at the stove, also in the picture is Marlies, Mercedes, and Tania.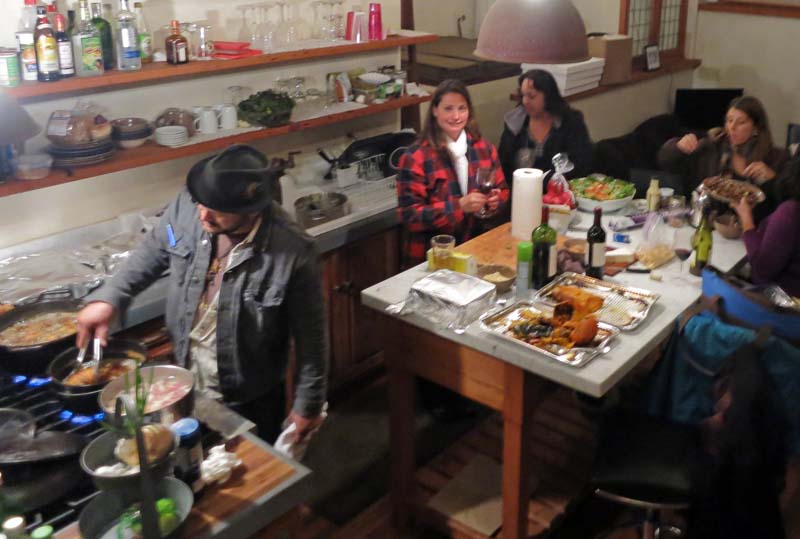 The next day at 3:30pm, 12/22/2012 there was massive rainstorms, some hail, and at one point a huge "complete" rainbow where we could see both ends! Picture of the rainbow below: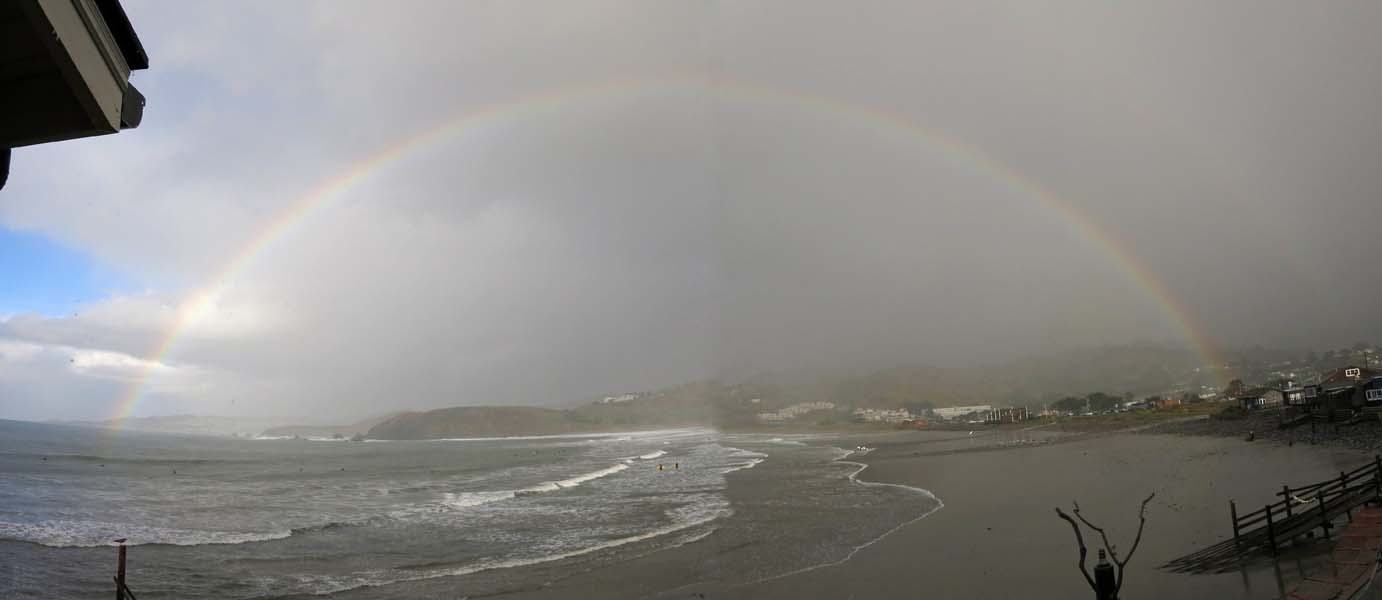 A closeup of one end of the rainbow.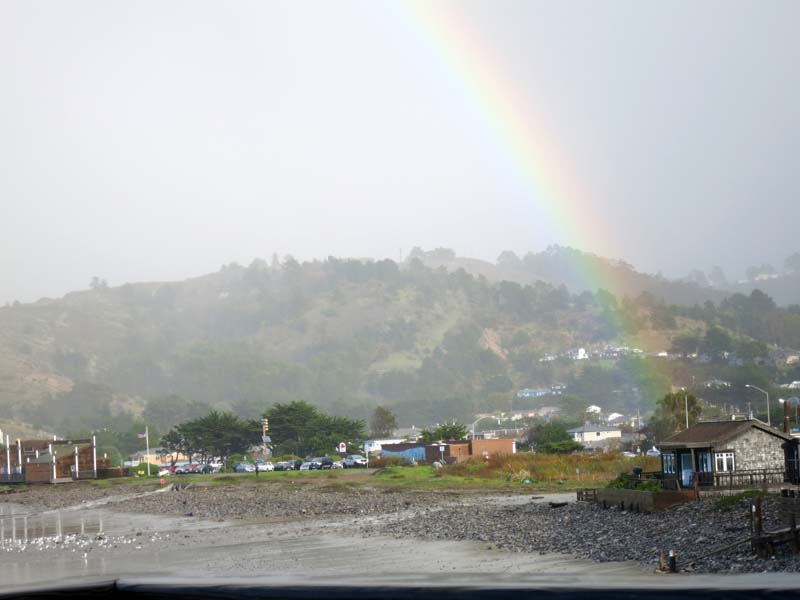 It rained hard the next day, below is the sweat lodge in the rain.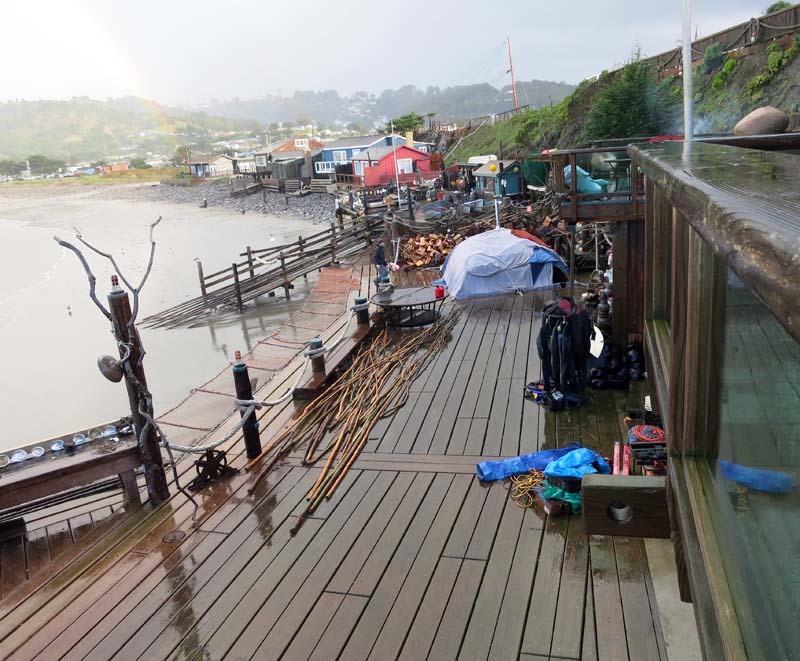 That's it!