2013 Backblaze Holiday Party

(12/9/2013)
On December 9th, 2013 Backblaze had their annual holiday party (more of a dinner really). We have 23 employees at this point (and many brought spouses) which are in order of hiring (marked with "*" if not at this party):
1. Brian Wilson
2. Casey Jones *** not at party (in Laos on a film shoot)
3. Billy Ng
4. Gleb Budman
5. Tim Nufire
6. Damon Uyeda
7. Casey Christensen
8. Sean Harris
9. Brian White
10. Ken Manjang
11. Yev Pusin
12. Andy Klein
13. Cecilia Luu
14. Ben Villatore *** out sick
15. Adam Nelson
16. Dave Stallard
17. Chris Grace
18. Zachary (Zack) Miller
19. Ric Marques
20. Monika Gorkani
21. Brian Beach
22. Sona Patel
23. James Fleishman
Below is a picture from one of the tables, starting with Chris Grace (black beard) and going around the table that is Lynne, Andy Klein, vacant seat, Yev, Kristen, Adam (shaved head):
Around the table starting at bright red shirt: Sharon (bright red shirt), Brian Beach, Tim Nufire, Ali Nufire, Ed Tau, Monika Gorkani.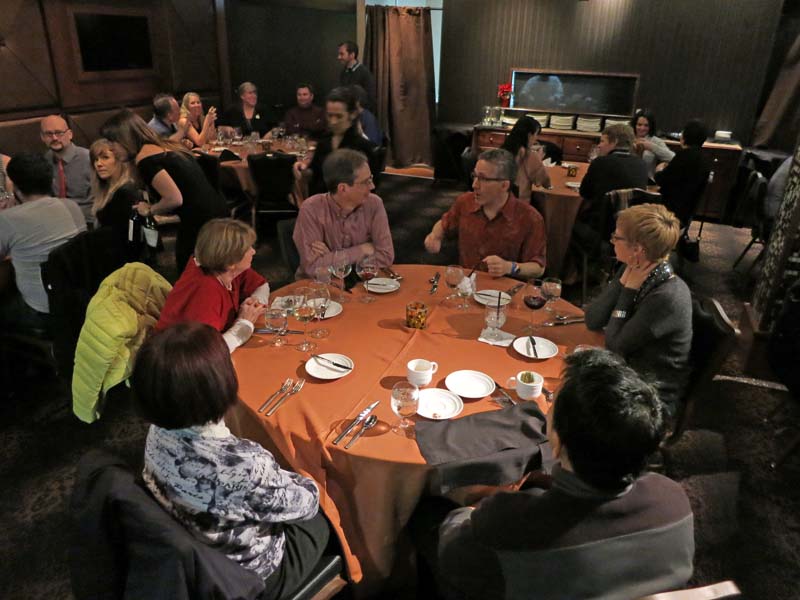 A better shot of Ed Tau and Monika Gorkani.
In far back that's Ken Manjang, in front left is Sona Patel, James Imper, Brian White (SBrian) in colorful Xmas sweater, Cecilia Luu, Evelyn Wong, and Billy Ng.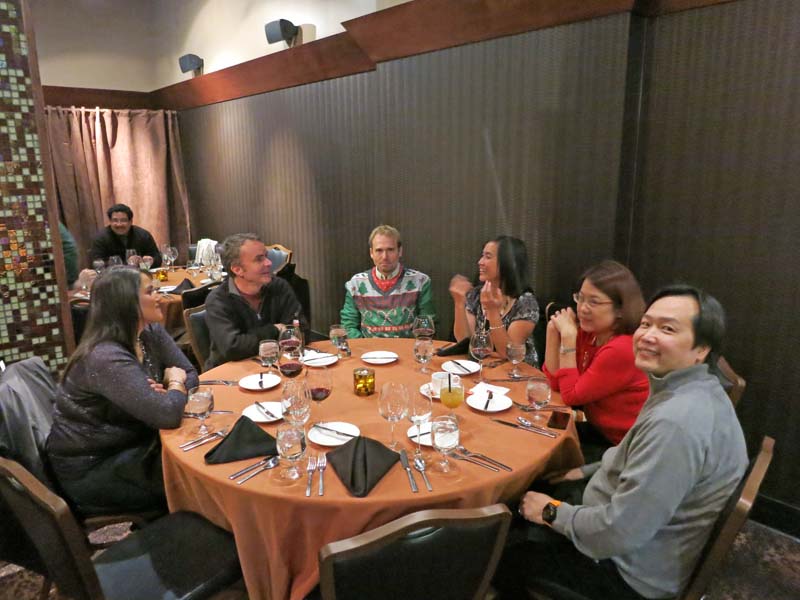 A better shot of Evelyn Wong, Billy Ng, and James Fleishman (eyes closed) with Sona Patel on the far right.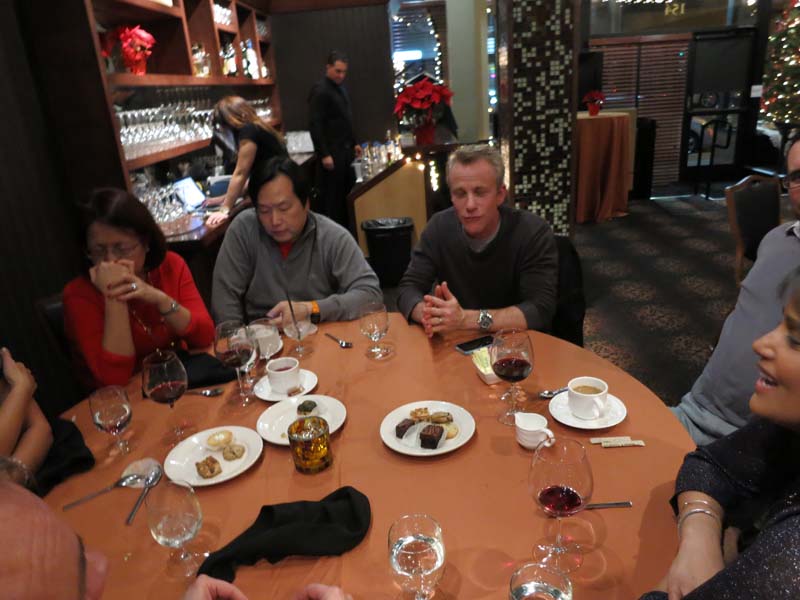 From left to right: Damon Uyeda, Casey Christensen (throwing horns), Jenn Christensen, Ken Manjang.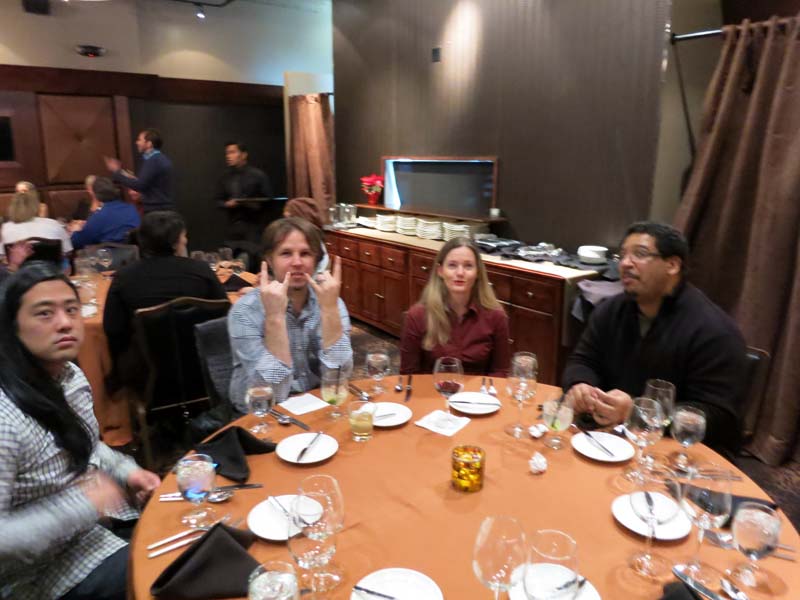 Sean Harris, Gleb Budman (standing), Zack Miller, Emma Miller.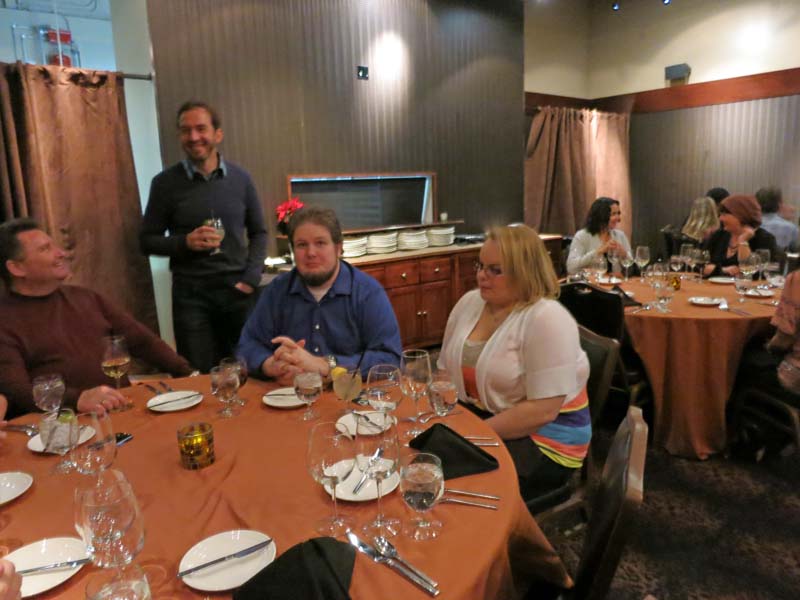 Katia and Cara.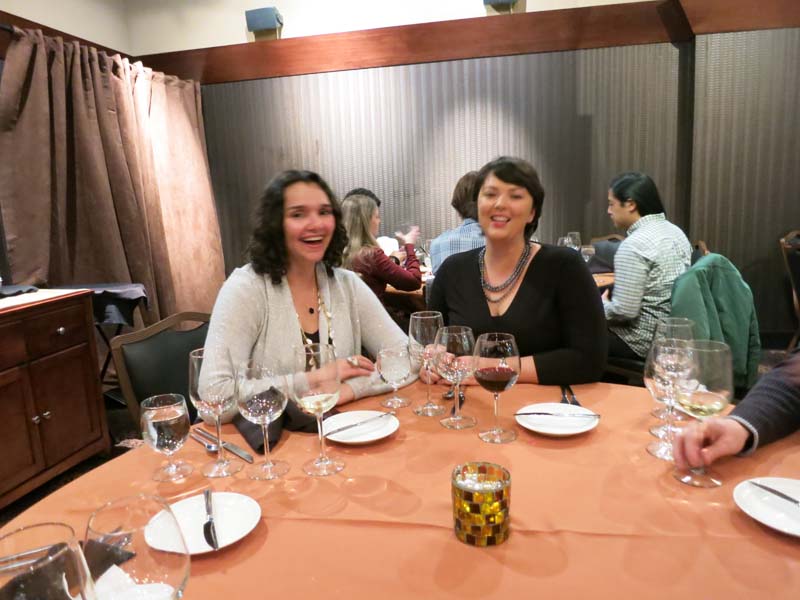 Cara Panebianco (almost cut off the left), Dave Stallard, Katherine Chung.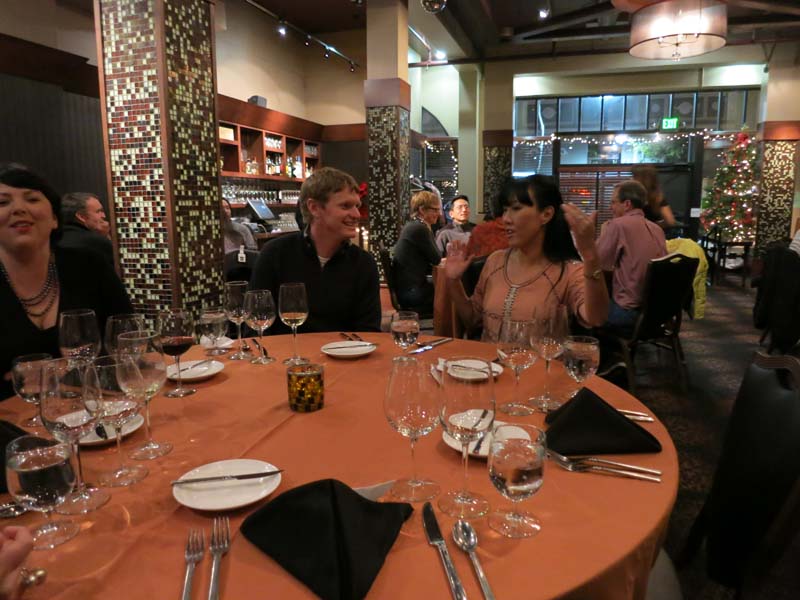 Around the table that is Zack (far left blue shirt), Ric Marques, Sara, Mariana, and Emma (hooded jacket facing away).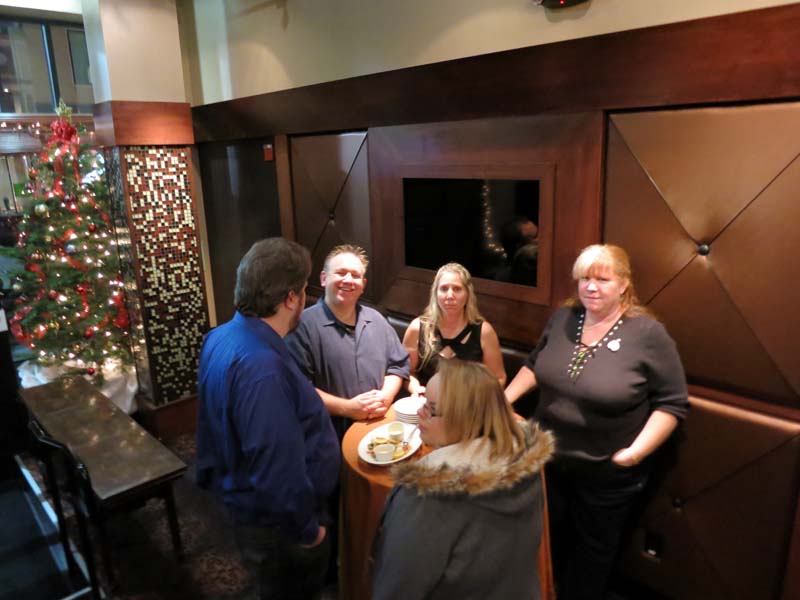 That's it!