2013 Virginia in Corvallis Caring Place

(9/25/2013)
On 9/25/2013 Virginia moved into her new Corvallis Caring Place room 116. Here are some pictures of her room and the facility.
Virginia in her room trying out her lounge chair.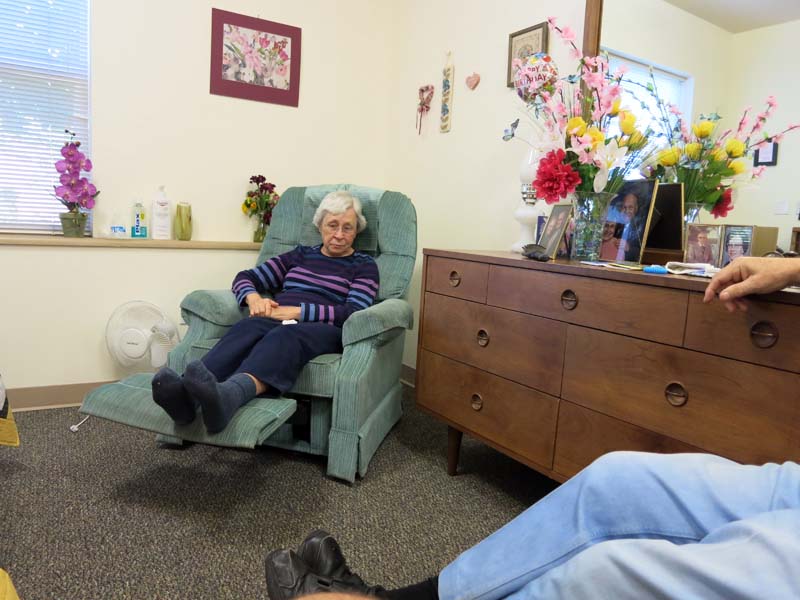 This is a panorama of the room (scroll from left to right to see all of it).

Kathleen Reistad and Virginia make her bed for the first time.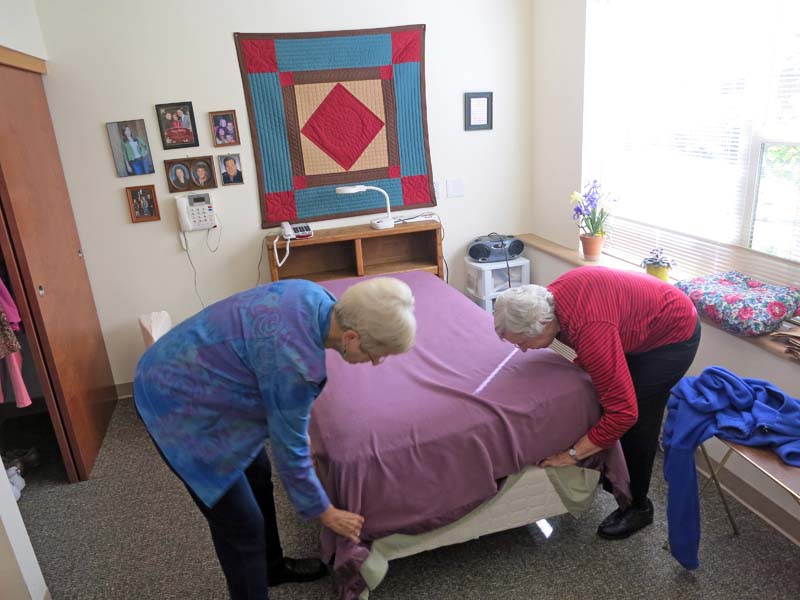 Virginia Wilson's wall plaque saying "Room 116" on the outside of her door.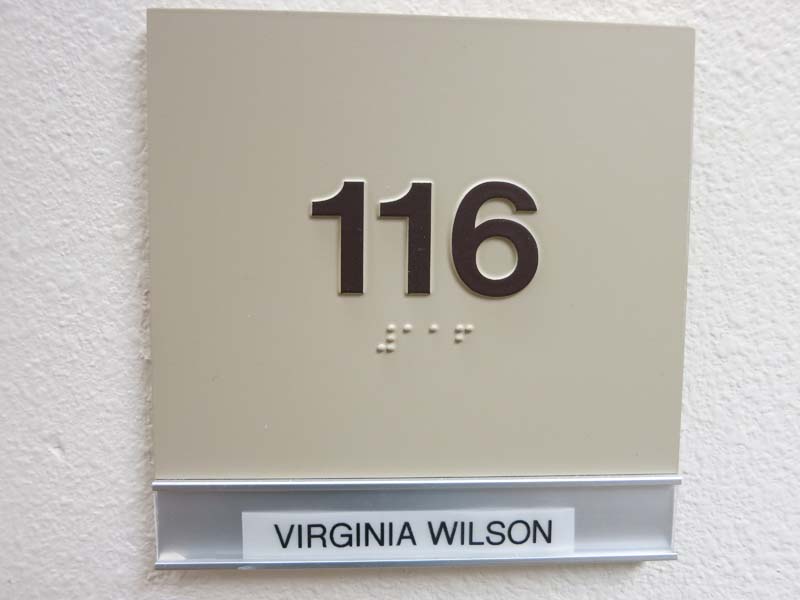 The front of the Corvallis Caring Place building.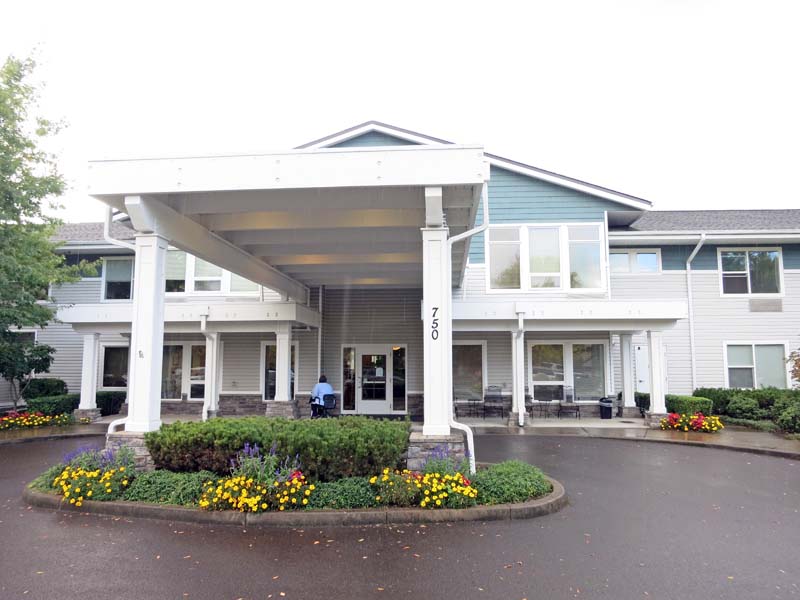 The sign of the Corvallis Caring Place. They are run by the Mennonites.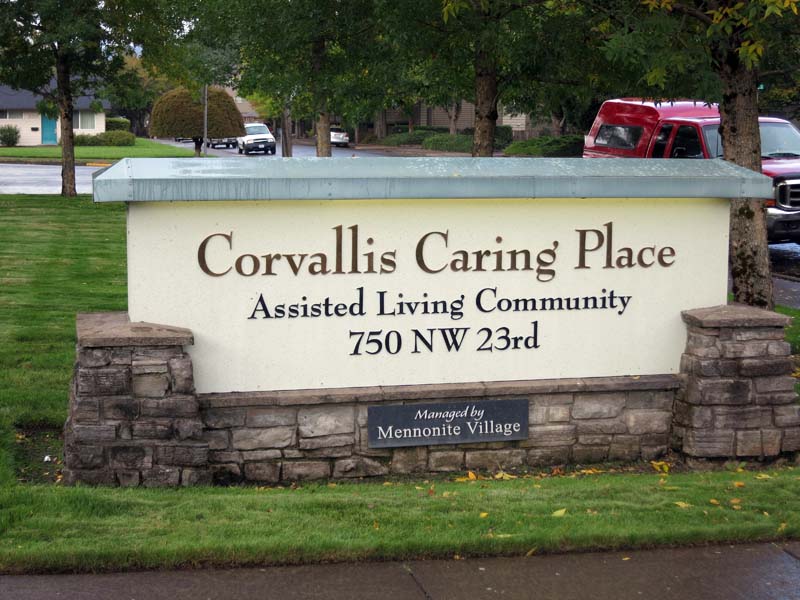 A picture of the main dining area of the Corvallis Caring Place. The woman in the blue blazer walking towards us is Lorene Hales, the director.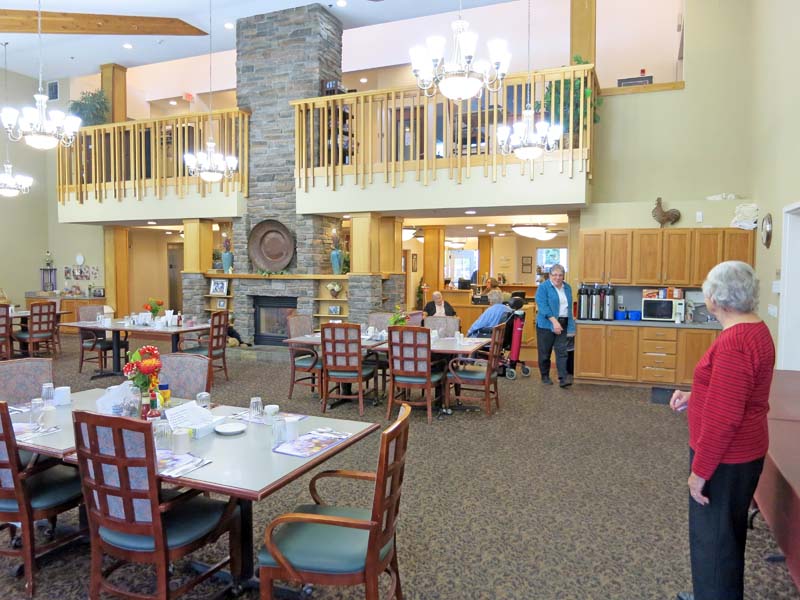 Below is a picture of "The Island Room". It has a jacuzzi tub that limited mobility people can climb into, then they lock the door, then they fill it with water. The residents can use it anytime they like, the staff help fill it.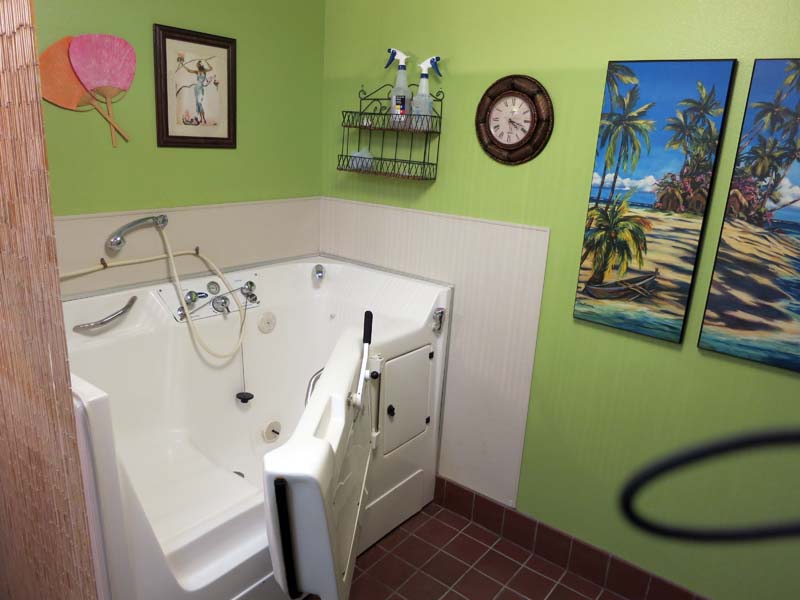 Mom sitting on her bed.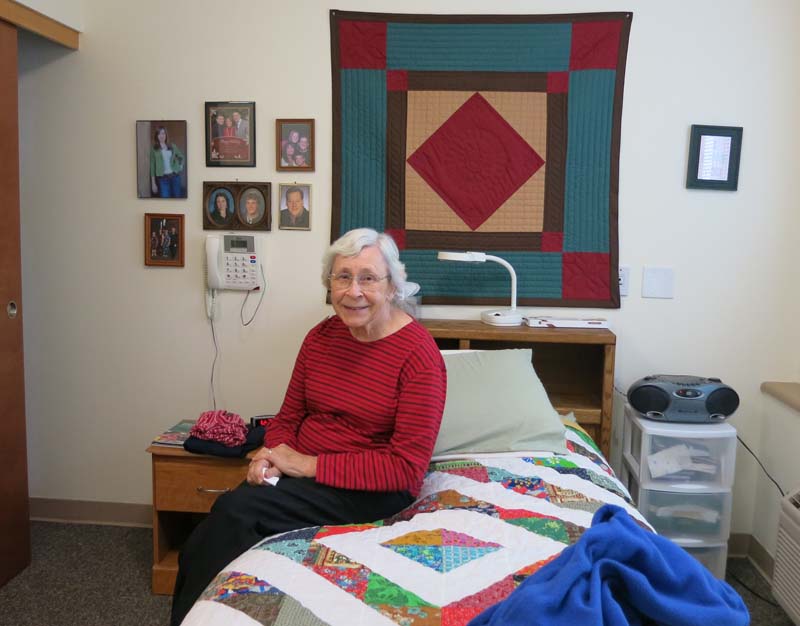 Virginia relaxing in her easy chair.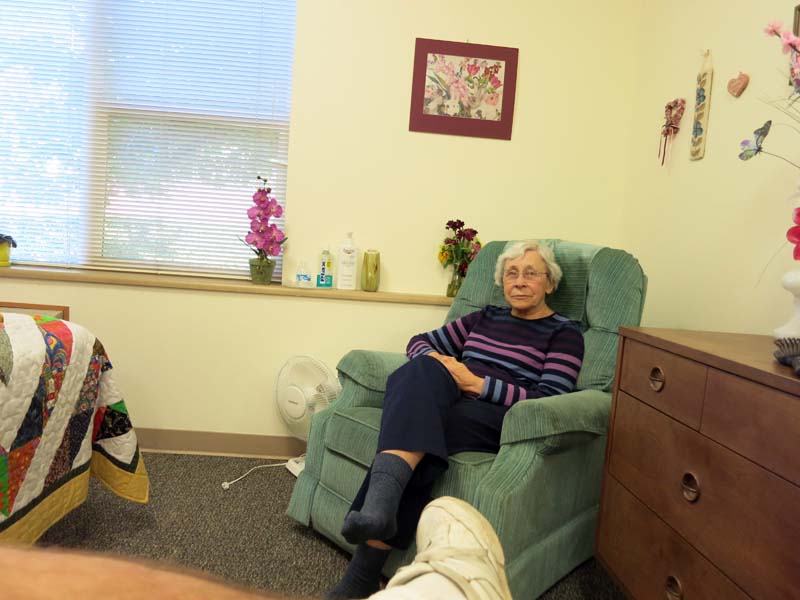 A random picture of her room.
This is Virginia's new phone with some notes. The slider in the lower right corner makes the calls louder or softer. To make a call, Virginia first picks up the handset, then presses a name firmly and releases. The phone is a "Clarity P300", here is a link to the full manual.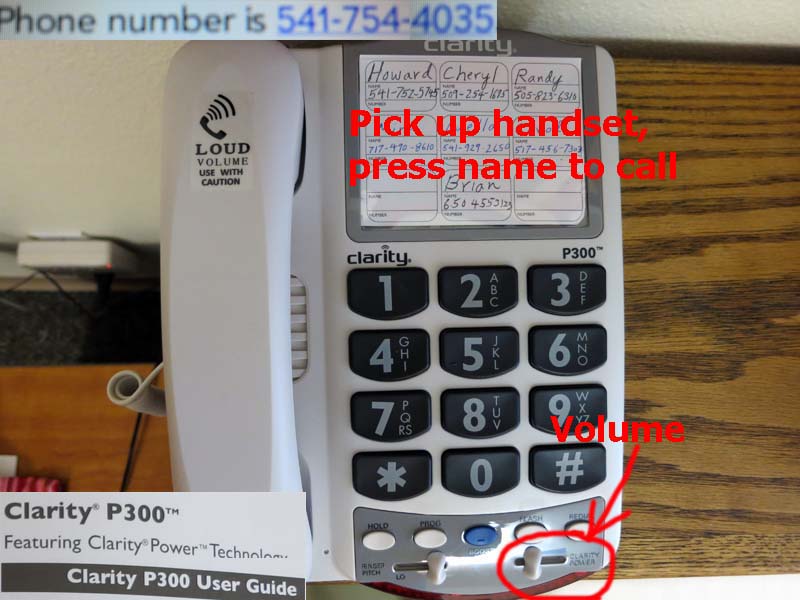 We can also substitute pictures for the names on the buttons.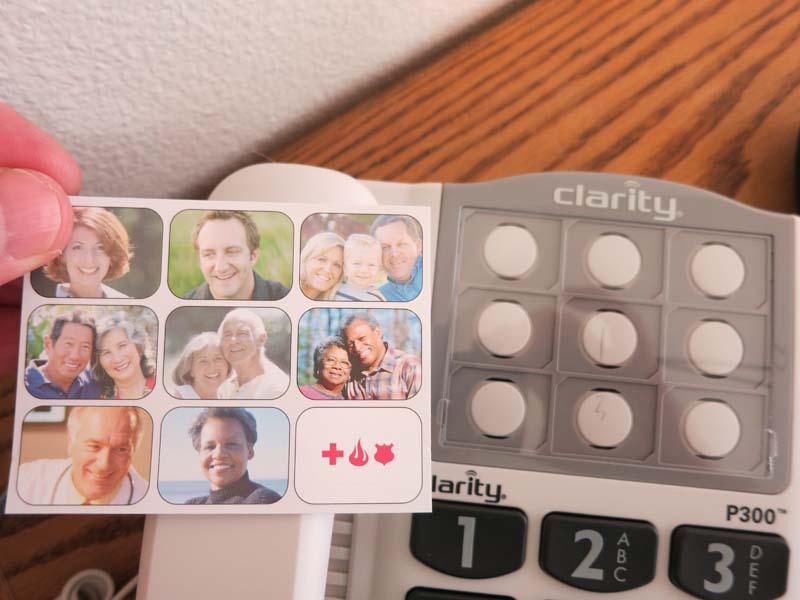 Directions for programming the directory.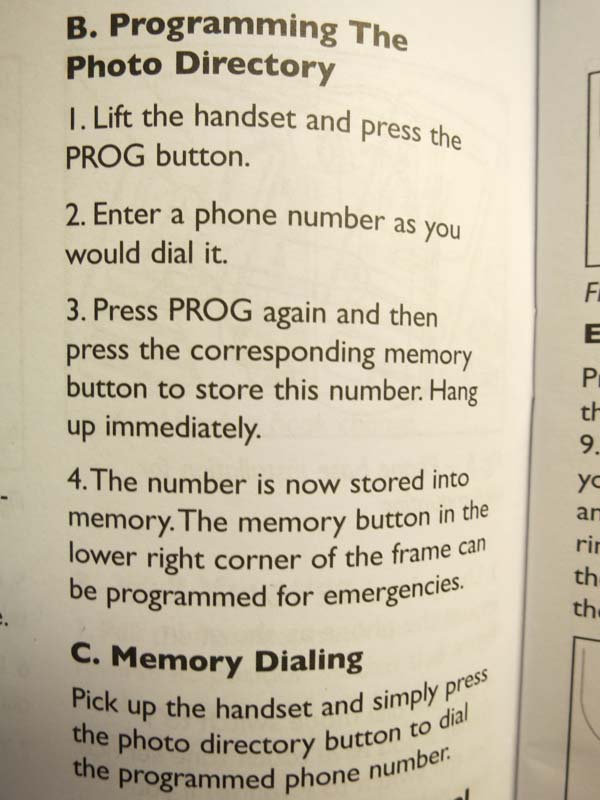 That's it!