2013 Pacifica 4th of July

(7/4/2012)
Some photos from our small 4th of July barbeque on 7/4/2013. Click on any picture below for a higher quality original. Below is the deck setup at 4pm, ready for guests.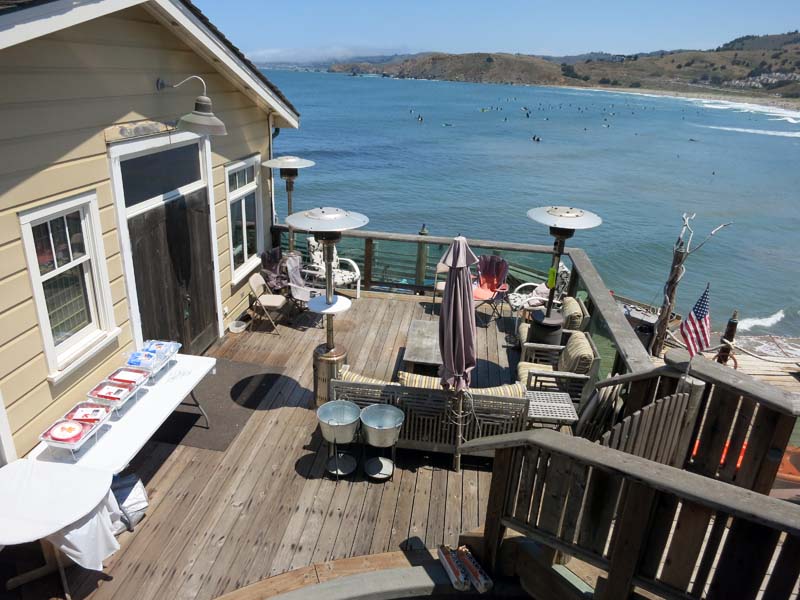 Below us on the dock a few people gathered (not related to our party). If you look closely "Sarge" is talking with Jim in the far corner.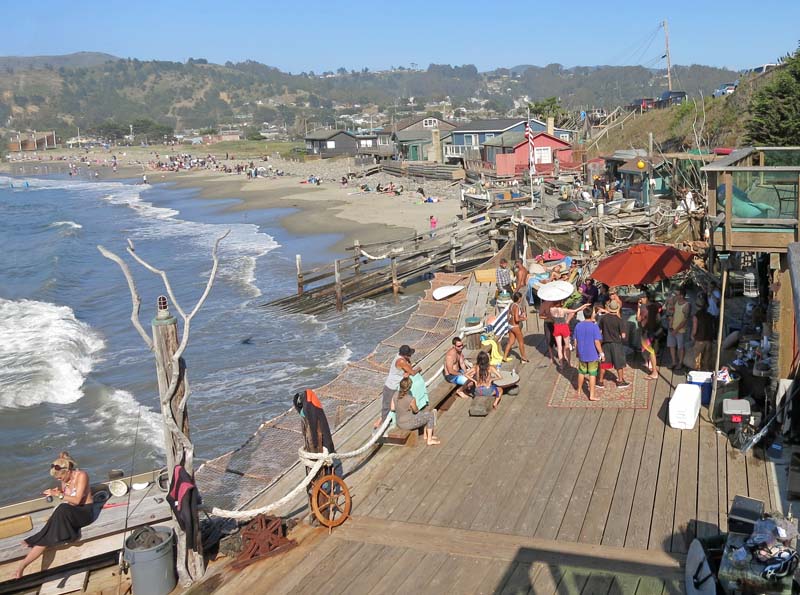 Cristina Yahnke (Bella) in white top and her son Brandon (facing away from the camera). Also shows some food.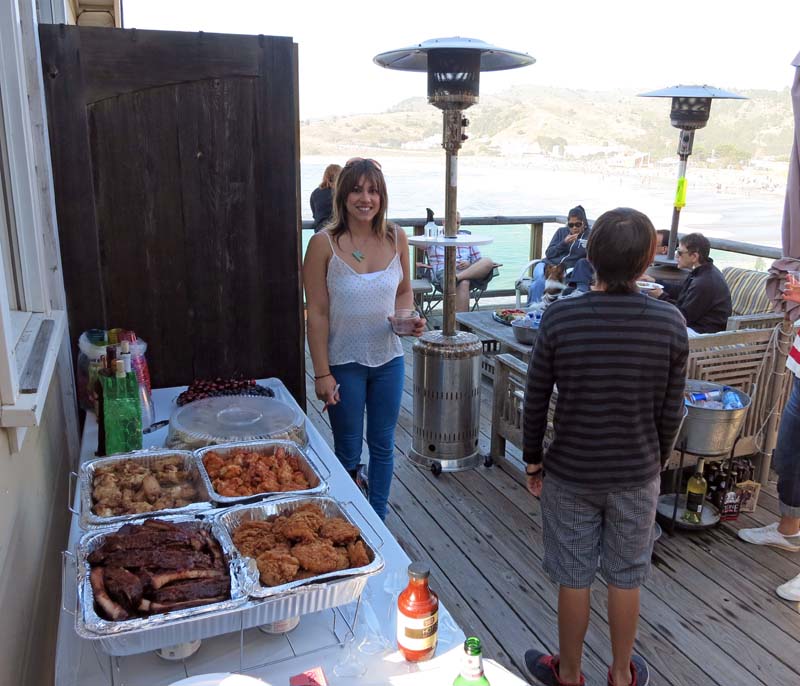 Yev Pusin on the left, Stuart Cheshire with a cake. In the background is Howard Chartock (sitting down) and Lea (Howard's sister). Also the dog "Odin" is begging from Christine Sullivan (red hair).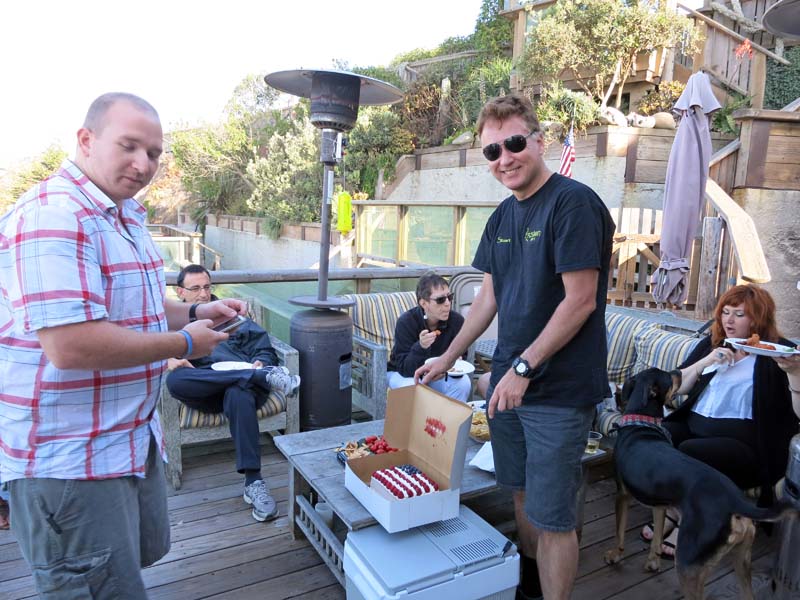 From left to right it is Heather Mezey (in white hat), Jensena (nickname "Jessie") McMaster in red dress, Katherine Chung in red white and blue top, Cristina (nickname "Bella") Yahnke in blue pants leaning against railing facing the camera, and Christine Sullivan facing away.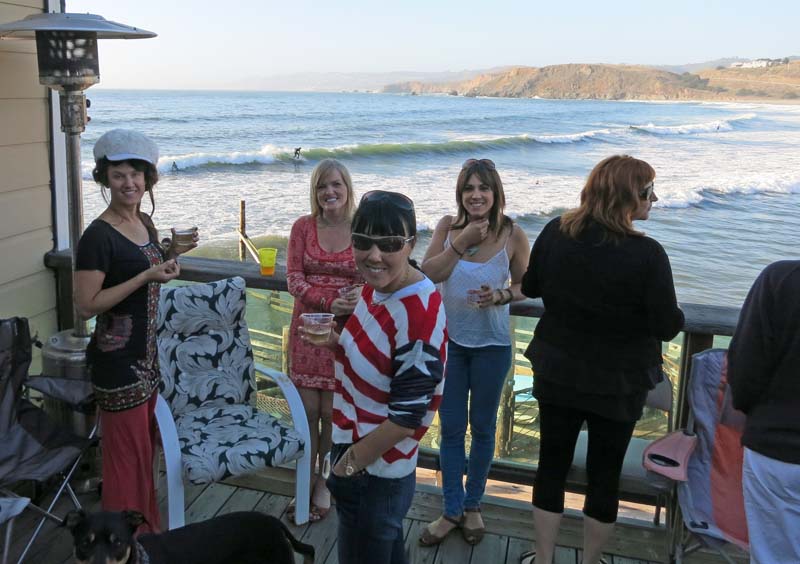 Heather and Jessie watching the surfers.
From left to right: Marlies Tallman, Tania Stoose (in white top).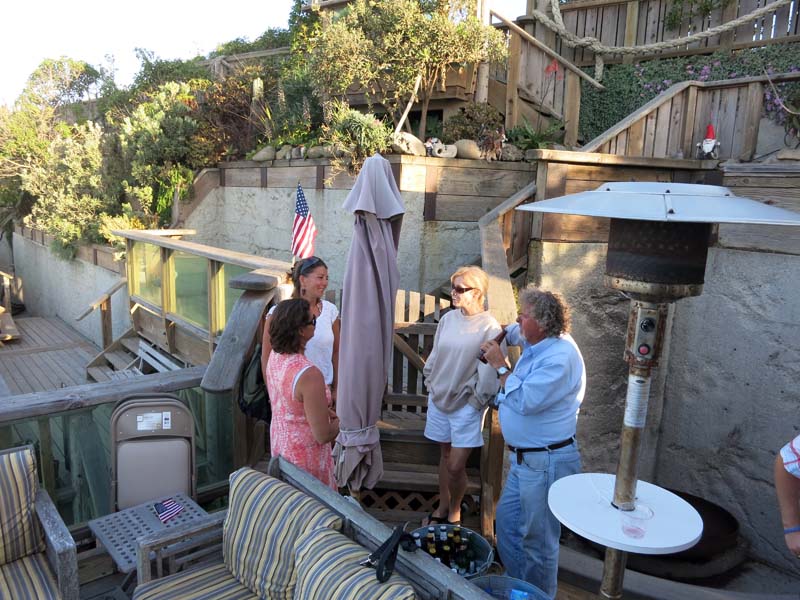 Yev Pusin talking with Vlad Bolshakov (in orange).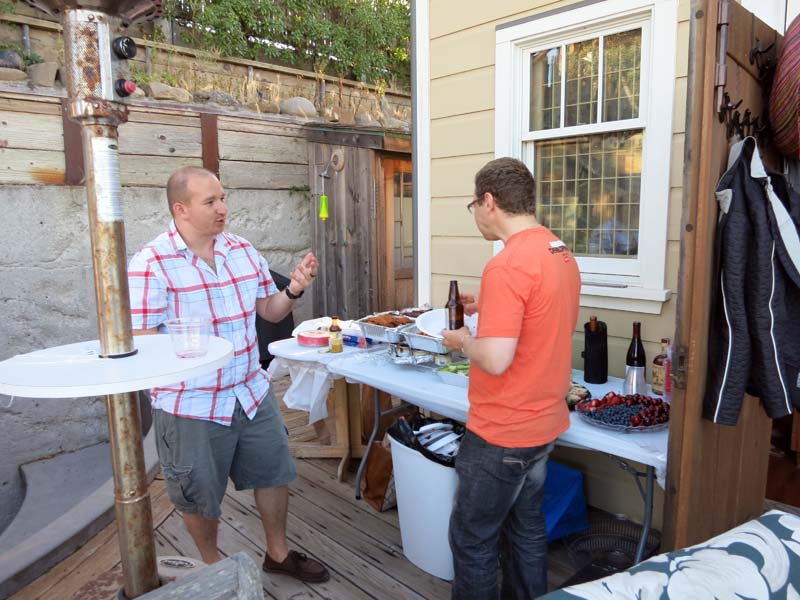 From left to right: Jessie, Katherine (in striped red with blue sleeves), Brandon (in back), Teddy Ilic (white T-shirt in front), ?? and Bella on far right.
Stuart Cheshire on the left of railing, Jana Iyengar in the middle, and Yev Pusin on the right in red checked shirt.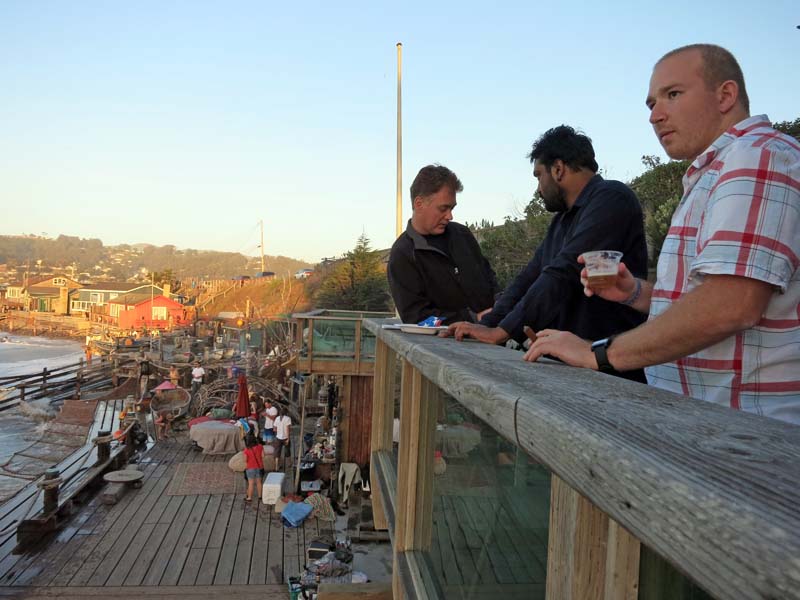 I apologize for the fuzzy picture but it's hard to get John's entire 8 person clan on camera at once. Below is John Grabowski (eyes closed) followed by his whole family which includes Caspian, Phoebe, Celeste, Leo (in "USA" T-shirt), Molly (white towel over her arm) and Dahlia. Brandon (dark shirt crossed arms in back) is just photo bombing, he isn't part of the Grabowski clan.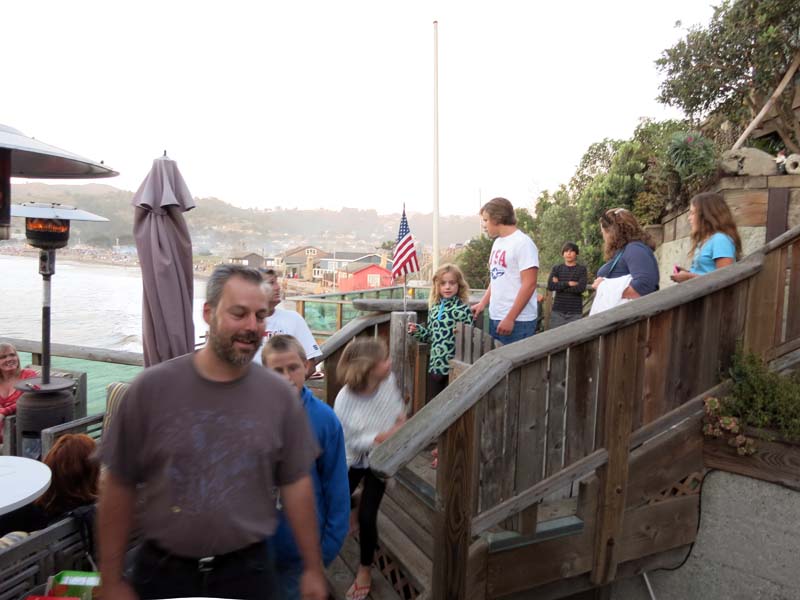 A picture of the calm 4th of July party from above.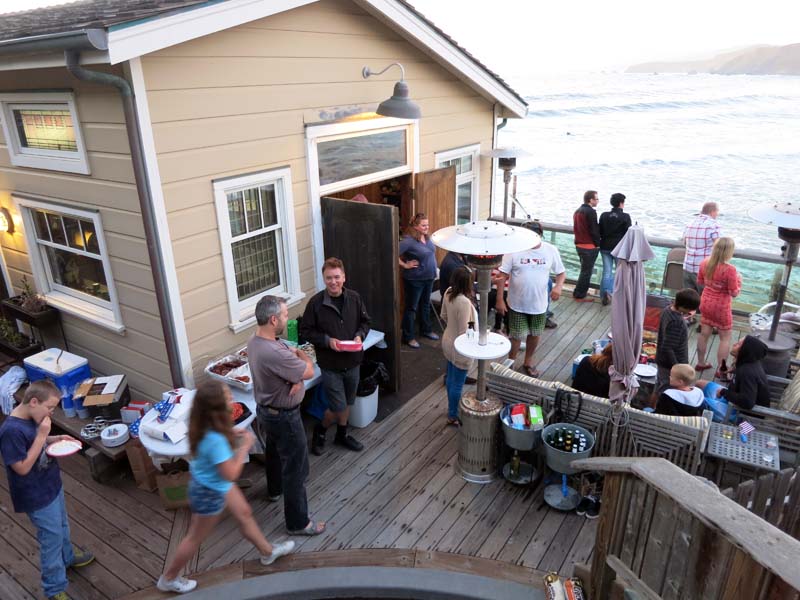 At about 8:10pm the beach fireworks are getting going pretty well.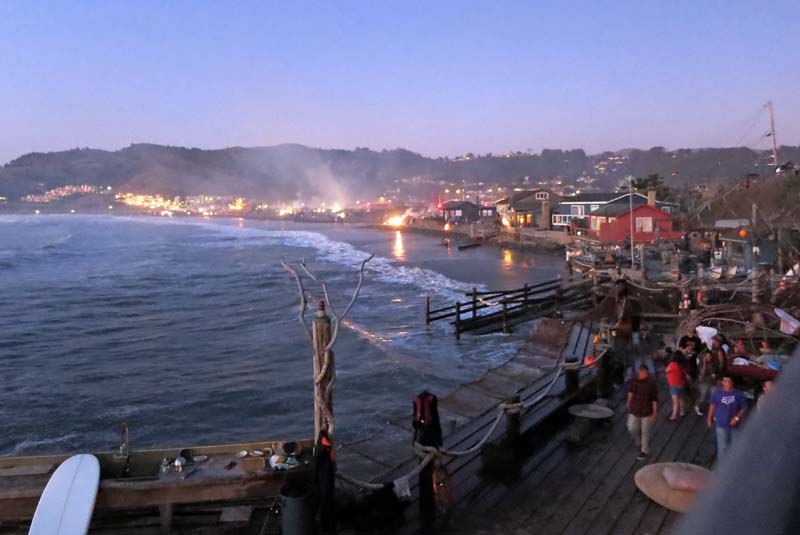 And the grand finale was on the beach at about 1:30am. Click here for a very high quality QuickTime Version (probably will not play on a Windows computer)!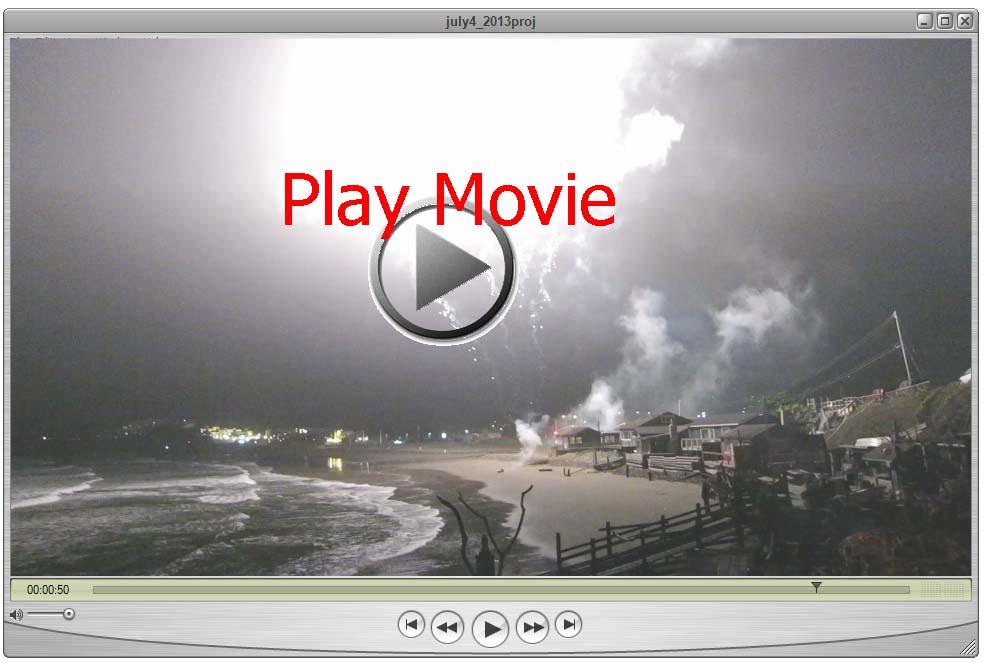 Below is a link to Yev's movie (Click Here):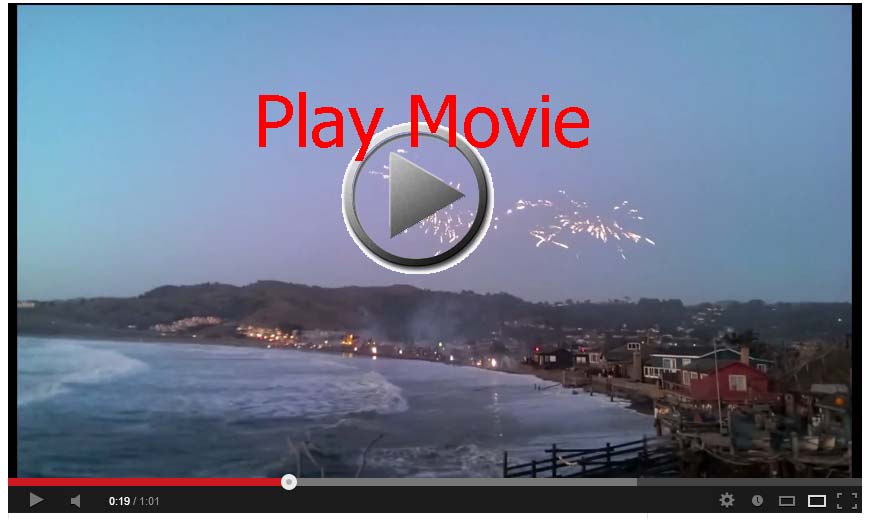 All done!