Virginia Wilson 79th Birthday

(3/21/2013)
Some pictures from Virginia Wilson's 79th birthday day. Katherine and I flew up to Corvallis, Oregon for a day trip. The itinerary looked like:
All on March 21st, 2013, Thursday:
8:41am - Depart SFO - 90 min flight to Eugene, Oregon (where the EUC Eugene Airport is)
11:45am - drive to Corvallis, pick up Virginia at Grace Center
noon - birthday lunch 
1:30pm - walk around Oregon State campus
3pm - birthday cake at Regent Court
8pm - Depart PDX Portland Airport - 90 minute flight home to SFO
11pm - home where we started
Below we are at lunch at the restaurant "Block 15" in old downtown, Corvallis. On the left is Virginia and on the right is Katherine. The bouquet of flowers with a balloon on the table was arranged by Katherine on a quick stop on our way into Corvallis.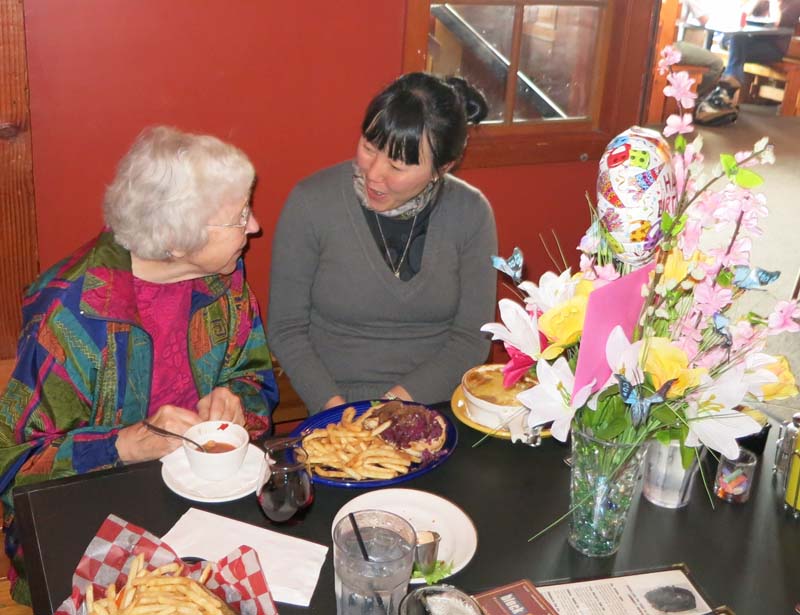 Virginia ordered an open face turkey sandwich, below Katherine helps her get started on it by cutting it into smaller pieces.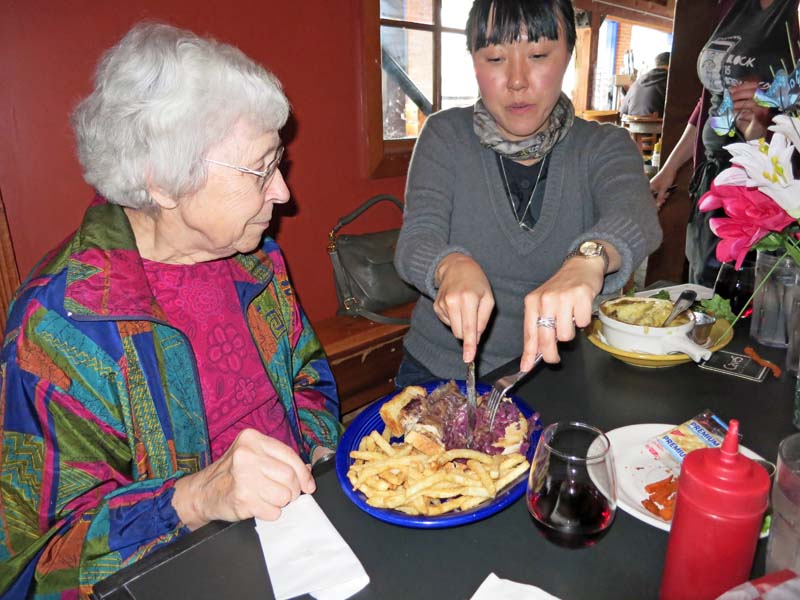 We arrived into the Eugene Airport and picked up our rental car, it was kind of a surprise -> the Fiat 500 pictured below. This is the car we drove Mom around in, and drove from Eugene to Corvallis and dropped at Portland. It was kind of a fun, convenient car.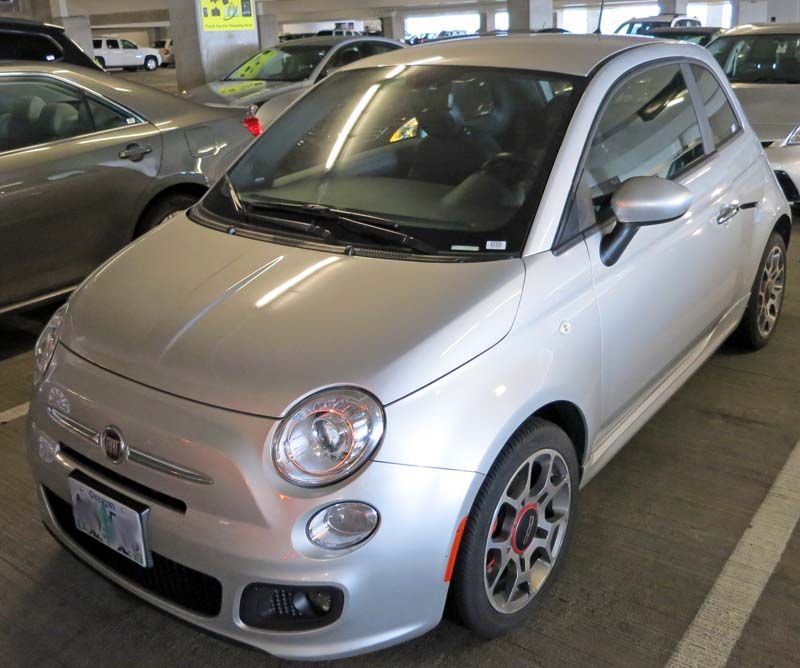 In the afternoon, here is me (Brian), Virginia, and Katherine in Mom's room at Regent Court. Picture taken by a self timer sitting on the bed looking up at us. :-)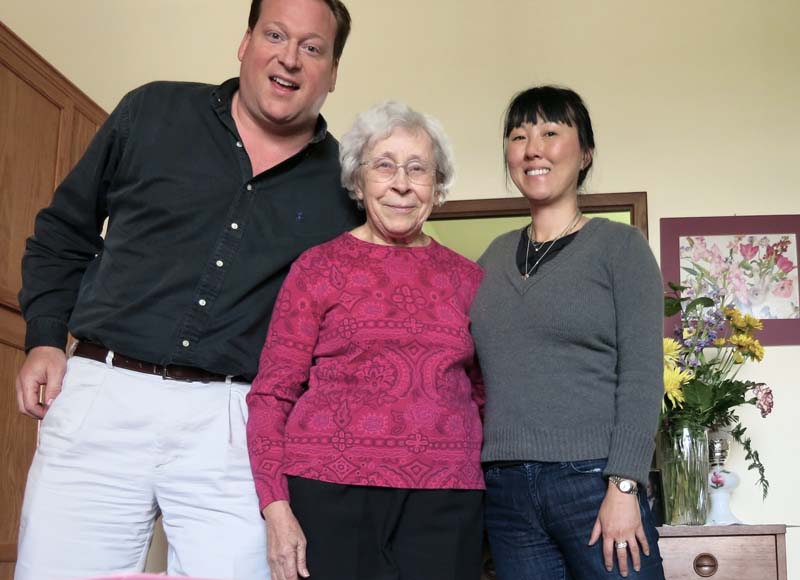 Mom (Virginia) by all the cards and flowers she got for her 79th birthday.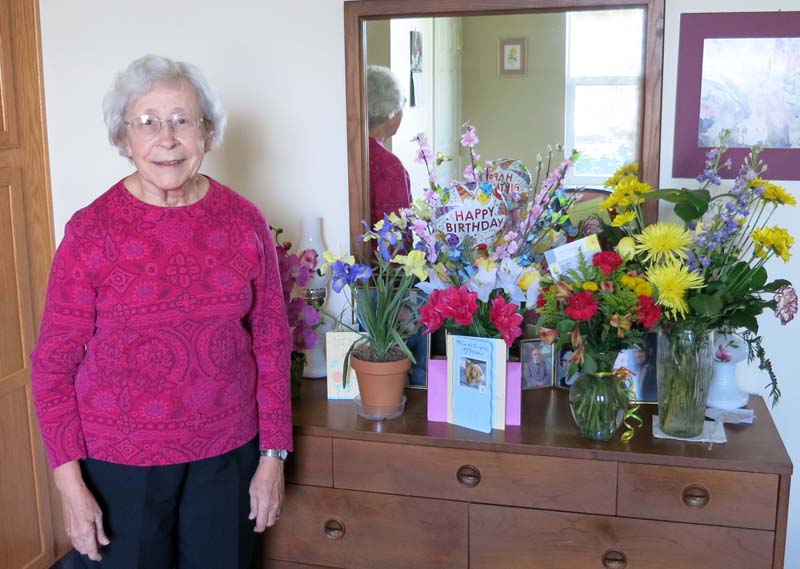 Picture of the flowers (Virginia in the mirror).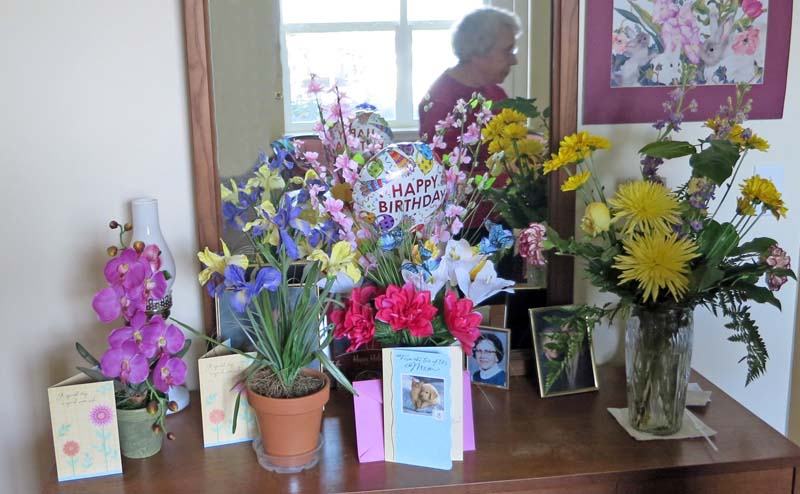 A birthday cake and balloons for the birthday girl.
Coffee, ice cream, cake for the the party. Mom smiling at the attention. Soon after this Katherine and I left them to their party and drove to Portland Airport to catch our flight home.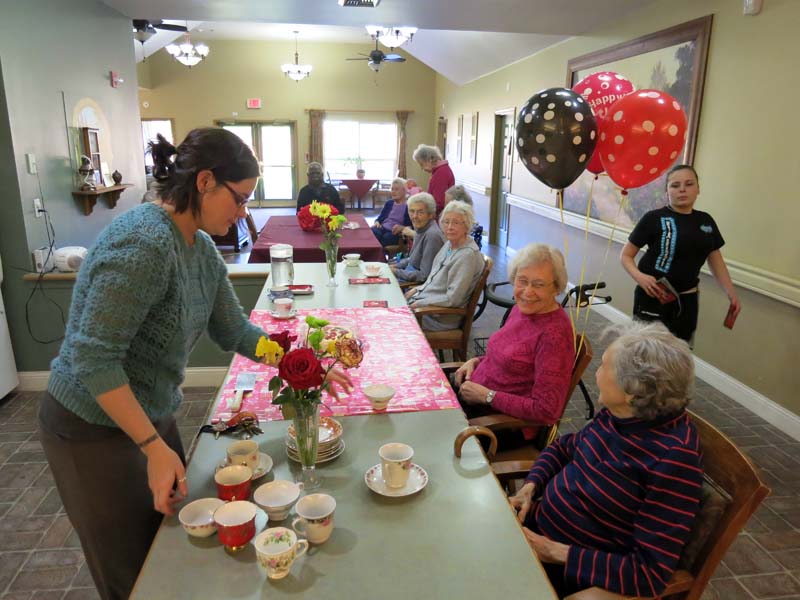 Katherine opts out of the backscatter radiation machine, so she gets a TSA pat down in PDX (Portland International Airport).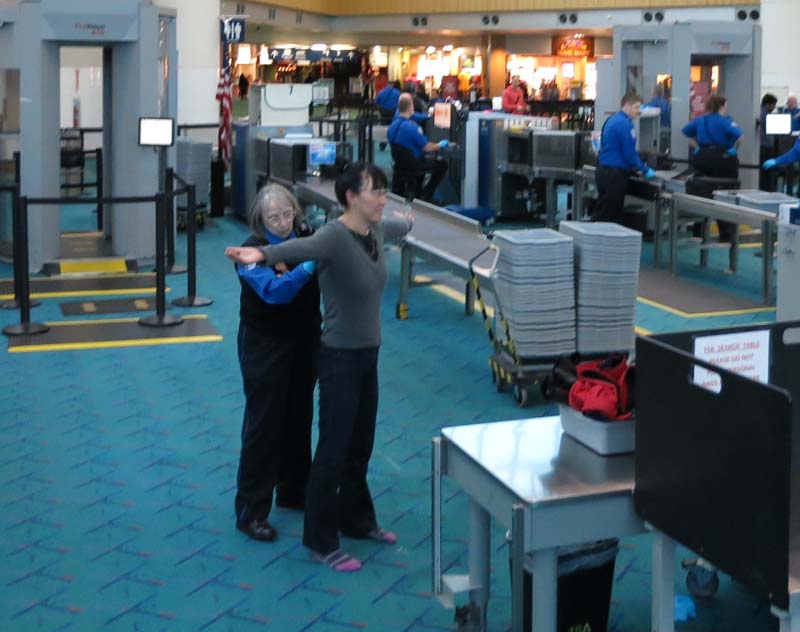 And safe back at home in Pacifica where we started by 11pm all in the same day.
That's it!