2014 Devil's Slide Recreational Trail

(4/3/2014)
This week the Devil's Slide trail or Devil's Slide Recreational Trail opened up. This is the California Highway 1 road that used to go down the coast, but kept sliding into the ocean so they created a tunnel to bypass this section. Now cars are blocked off and you can walk up and down it, it is very pleasant. Dog, bicycle, horse friendly. Below are pictures from the first time I ever walked it (although I had driven this road maybe a hundred times on a motorcycle and car). Click on any picture below for an ENORMOUS version.
This is a plaque along the way that explains why Devil's Slide exists and why it is such a problem.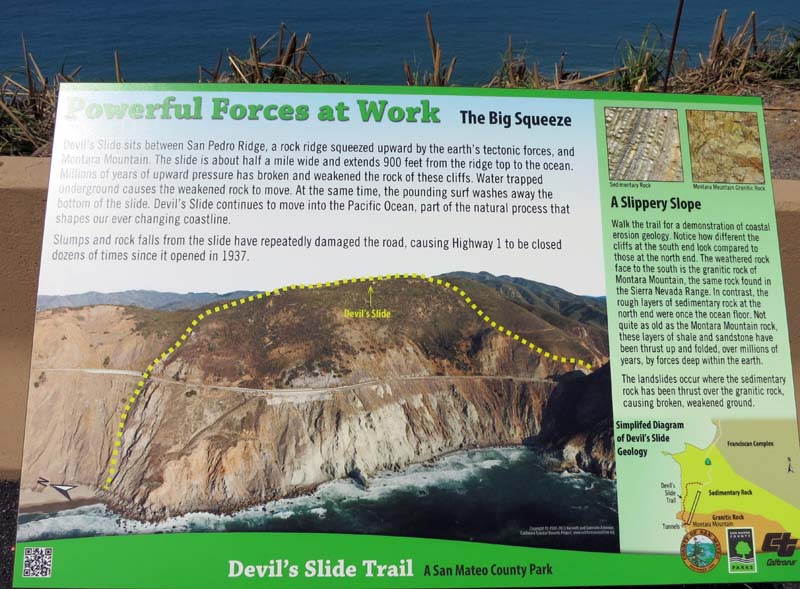 The southern entrance is right where the old and new highway splits, there is a bathroom and some plaques.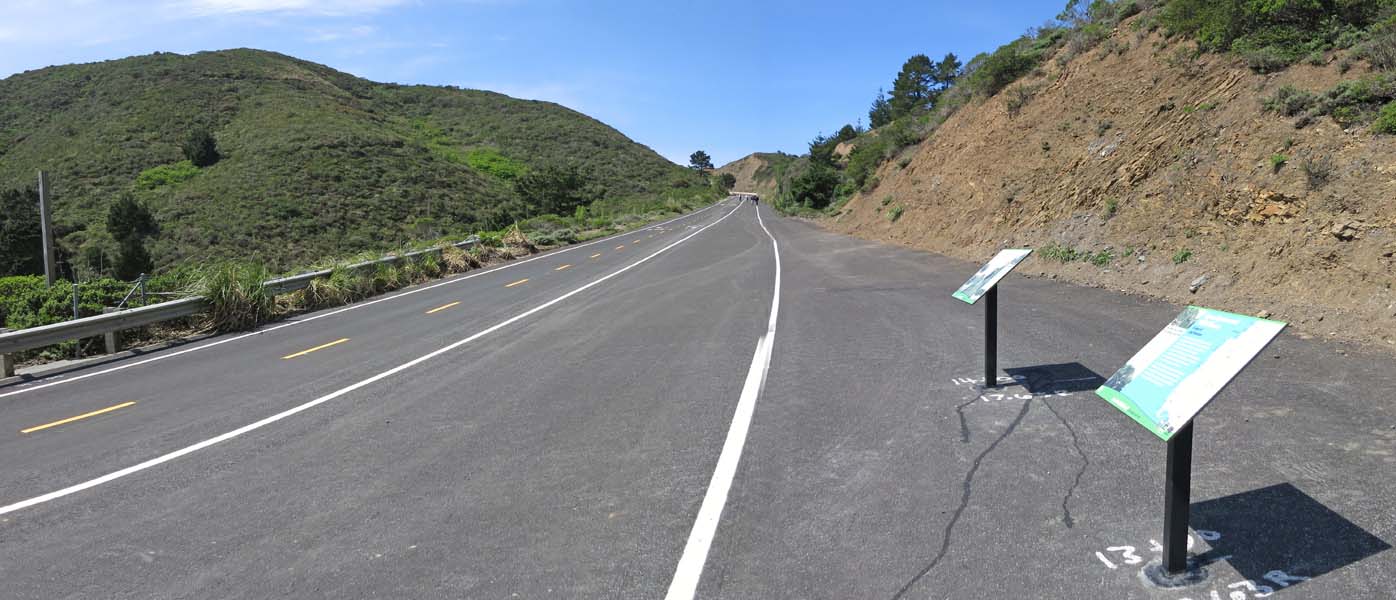 The beginning of the Devil's Slide Recreational Trail.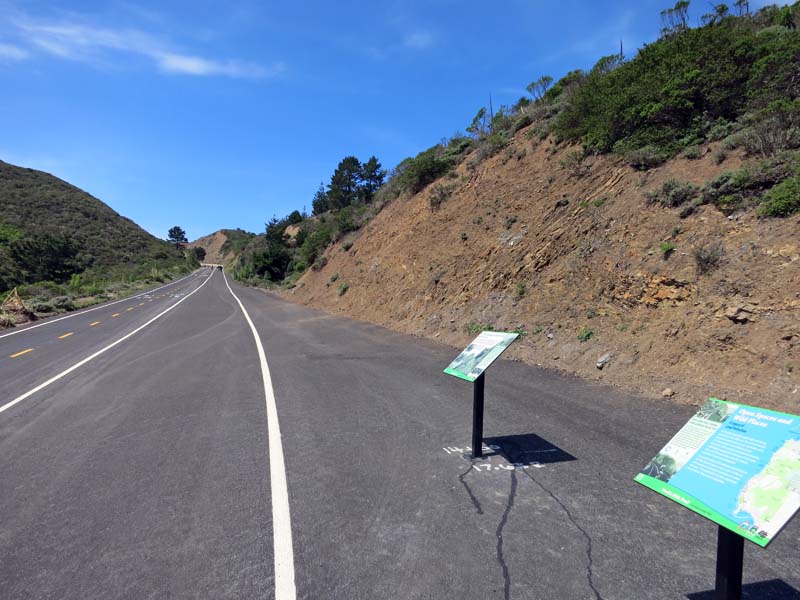 Below Katherine is in blue, Chou Chou walks along the trail.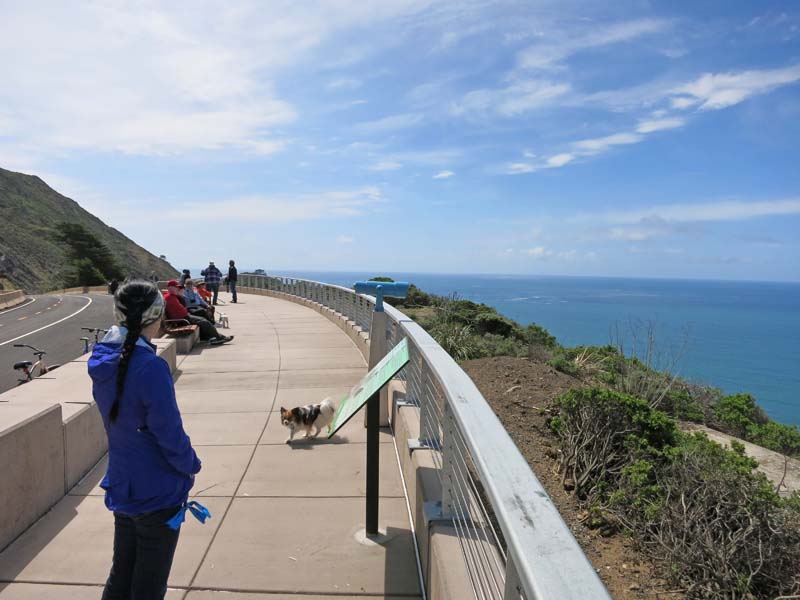 This is looking north towards Pedro Point.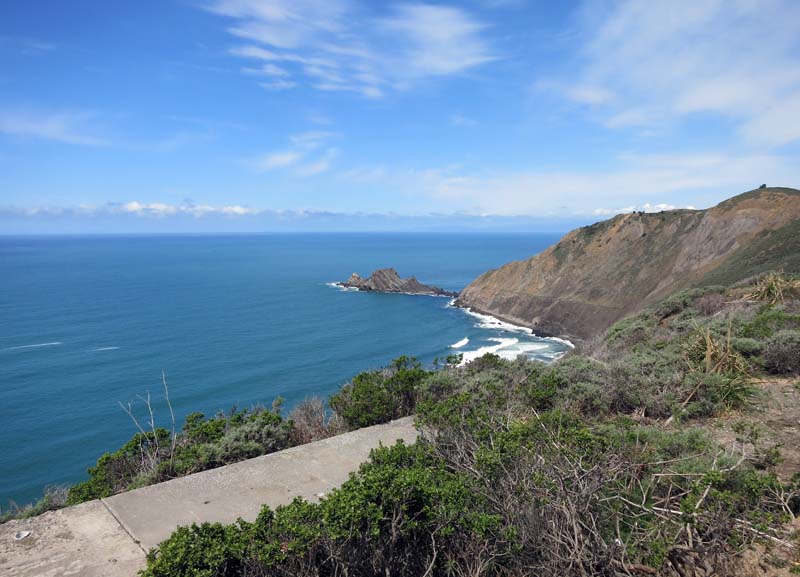 Walking south along the ocean.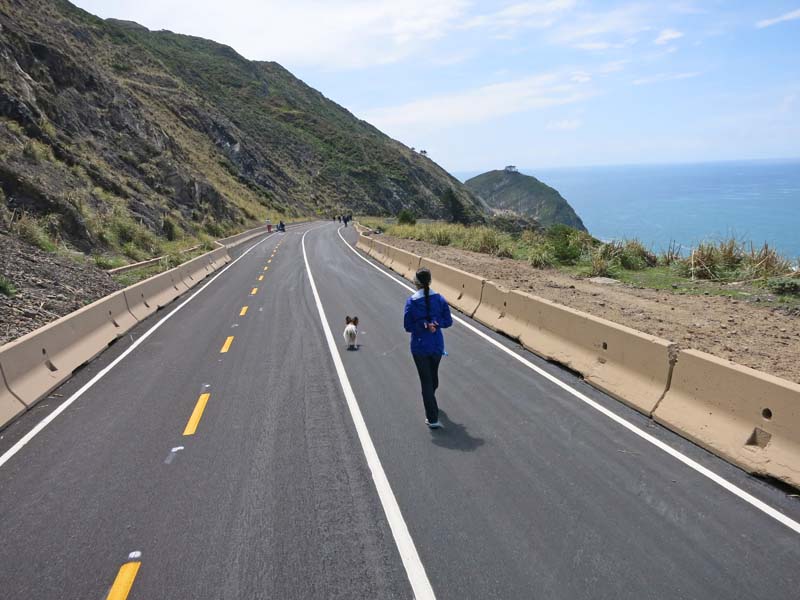 Still walking south.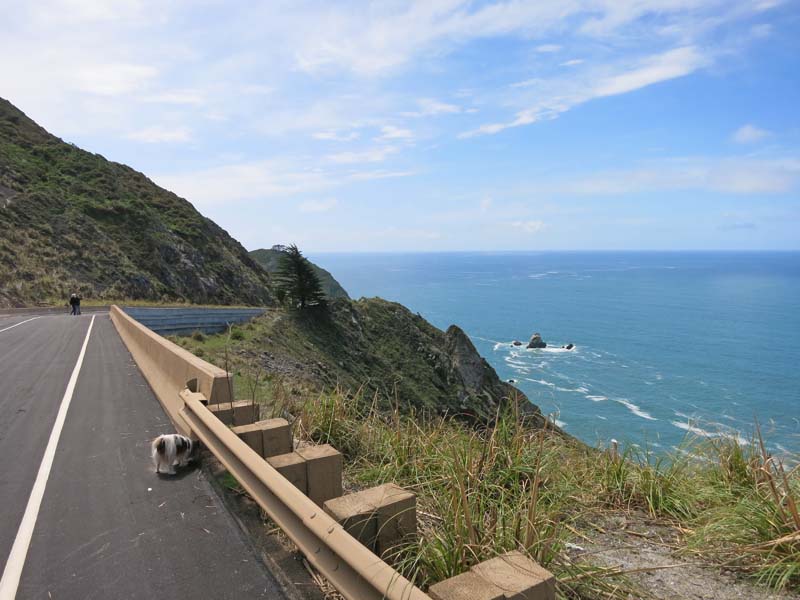 Another view up the coast looking north.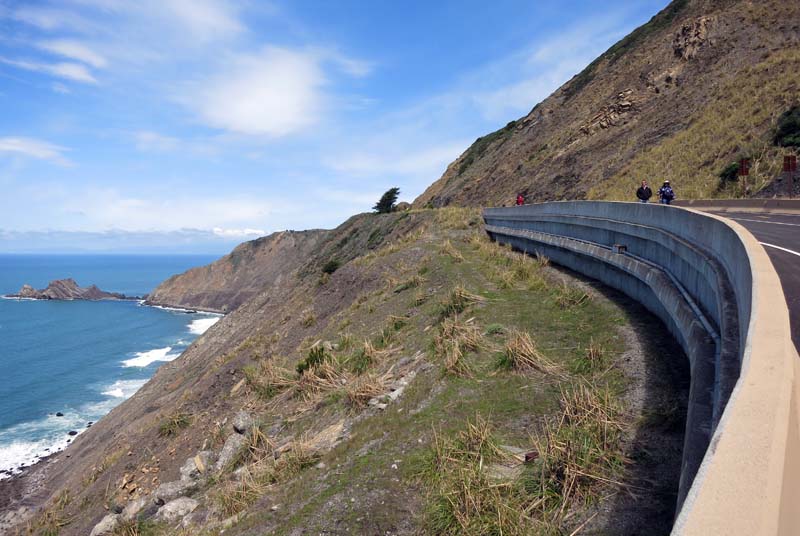 A big panorama looking north towards Pedro Point.

To try to keep Devil's Slide from sliding, they have drilled huge hooks of steel into the cliff and built this retaining wall. It might work for a little while.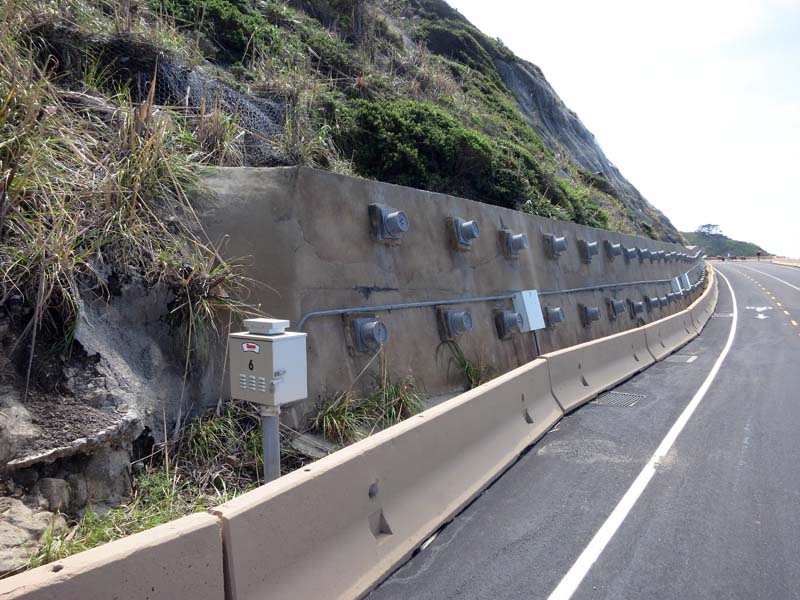 Tesco Controls likes to put these little boxes along the trail, to advertise their logic controllers to the people walking along.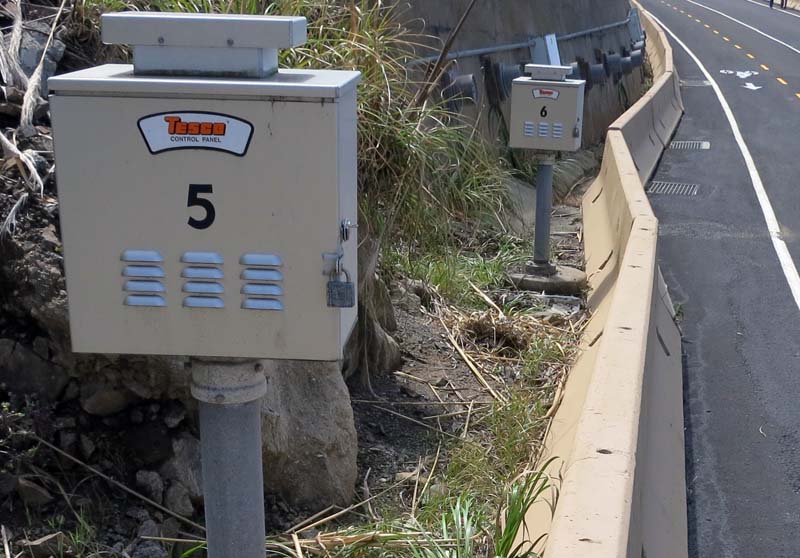 A good picture of the Devil's Slide and a plaque.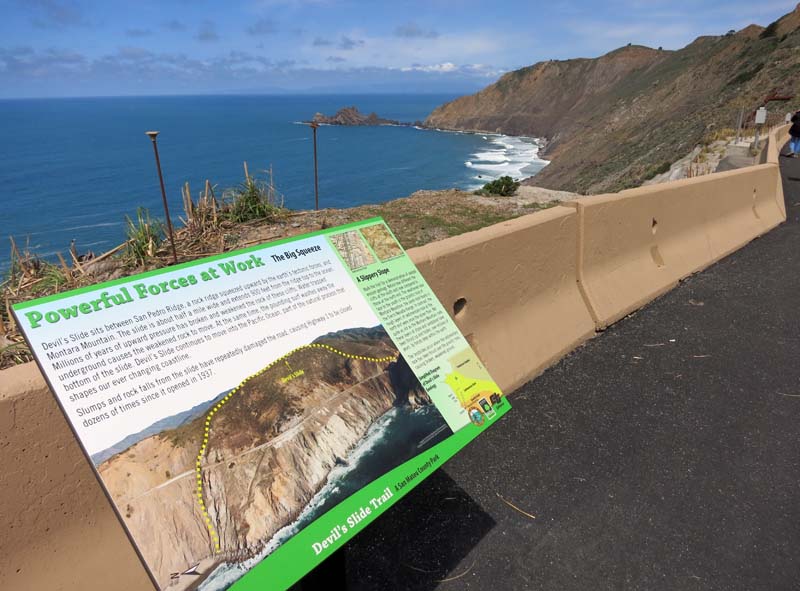 The US Military had observation lookout posts along Devil's Slide. It is the 45 degree up and to the right path on that hill.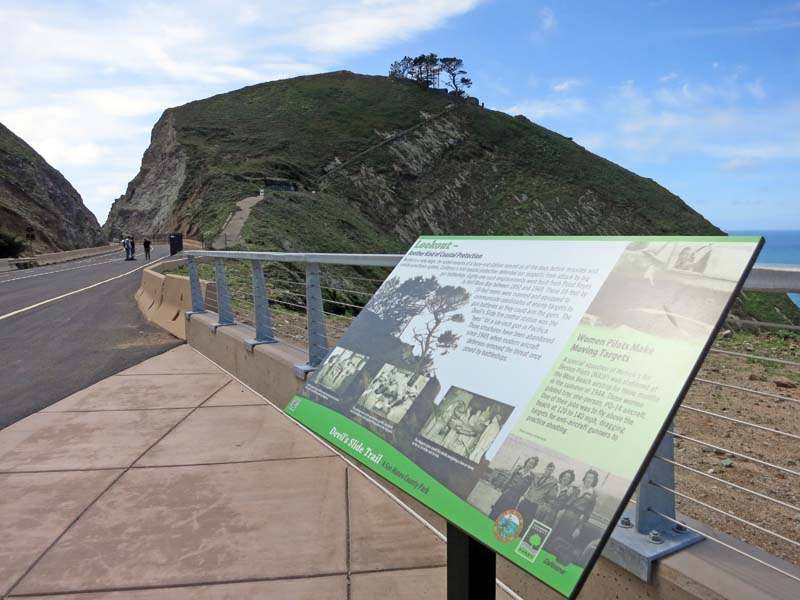 The US Military - preparing for alien invasions since 1892. :-)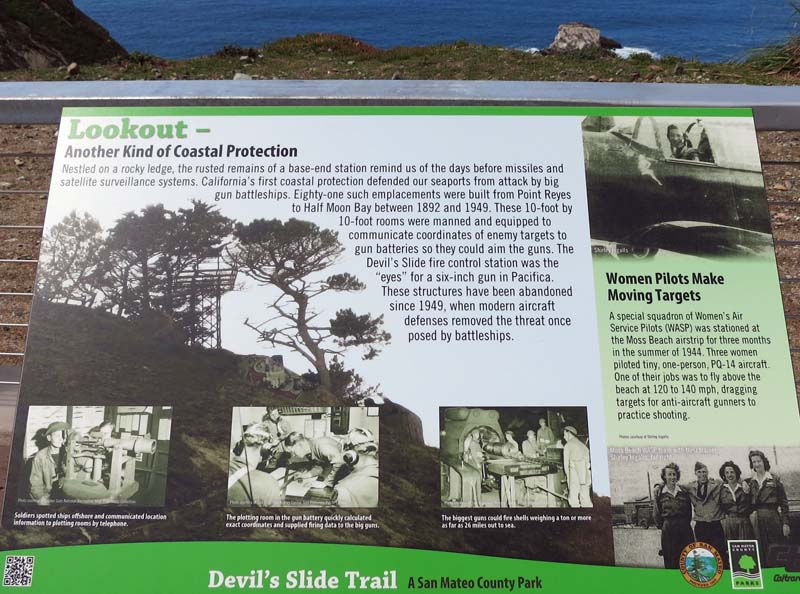 That's it!