2014 Backblaze Pacifica Boat Docks Day

(6/12/2014)
On Wednesday, 6/12/2014 most of Backblaze took the day off and went to the Pacifica Boat Docks (where Brian lives) to eat pizza. Employees not there: Sean Harris, SBrian White, Zack Miller, Casey Jones, and Brian Beach were not there. Below are some pictures from the day. Click on any picture for a larger original.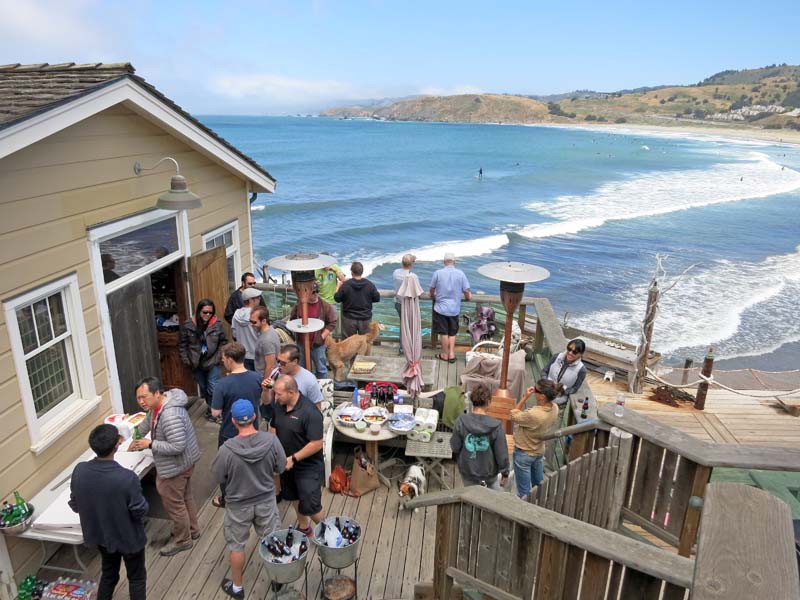 From left to right Katherine Chung (leaning against railing), Diana Caponi (railing), Anthony Alexander (sunglasses sitting), Yev Pusin (orange hat by gate), Nathan Wieneke (standing blue t-shirt), Adam Nelson (cap and sunglasses by gate), Tania Stoose, ?? (against railing), Gleb Budman, James Fleishman (red shirt), Chou Chou (the dog), Tim Nufire (green Shirt), Ben Villatore (black hoodie), Billy Ng (tiny head poking out), Casey Christensen (far back) with Damon Uyeda (far back) and Sona Patel and Ric Marques by front door.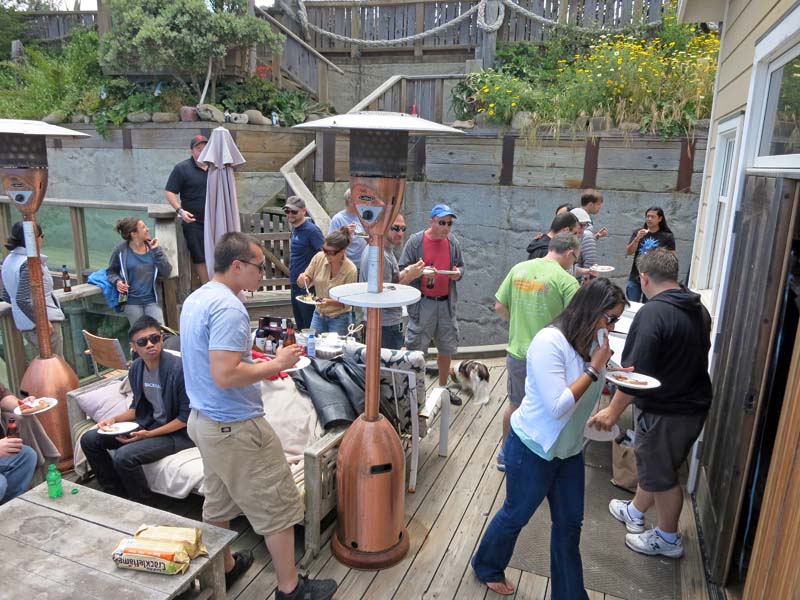 Cole Tallman standing (local surfer we know, not an employee of Backblaze yet), Tania Stoose sitting down, James Fleishman (blue cap), Katherine Chung and Diana Caponi.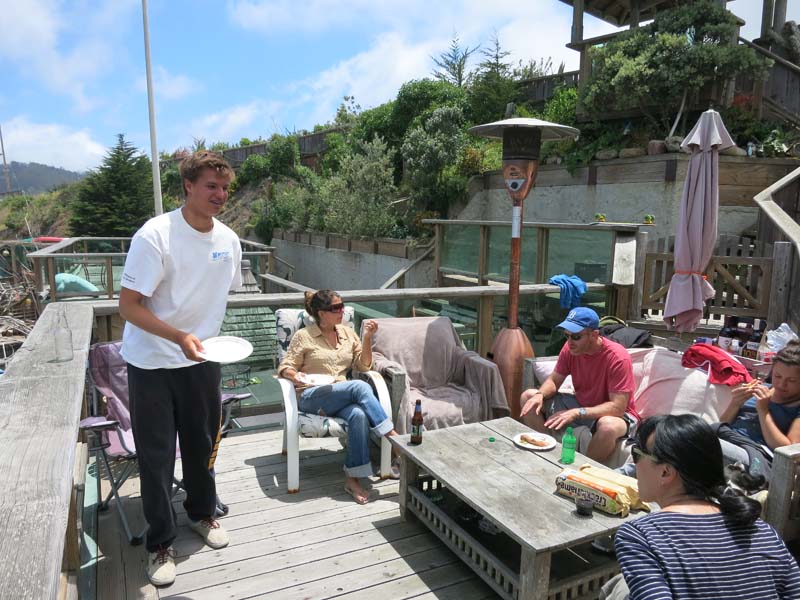 Louie begs food from Diana Caponi. Diana is a friend, not employed by Backblaze yet.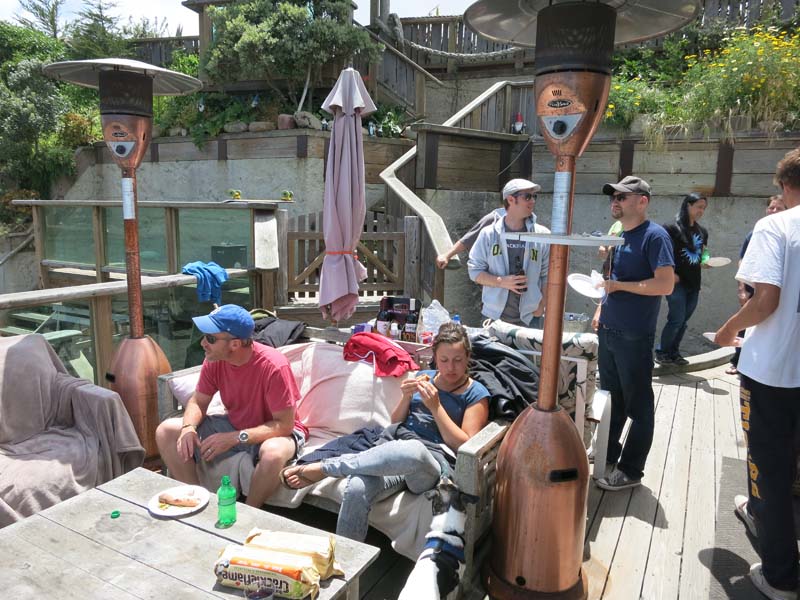 Ariel Ellis, Ric Marques, Adam Nelson, Tim Nufire, Damon Uyeda, Cole Tallman (getting pizza), KC Christensen, Ben Villatore.
Gleb Budman, Yev Pusin, Matt Wright? Aaron McCormack.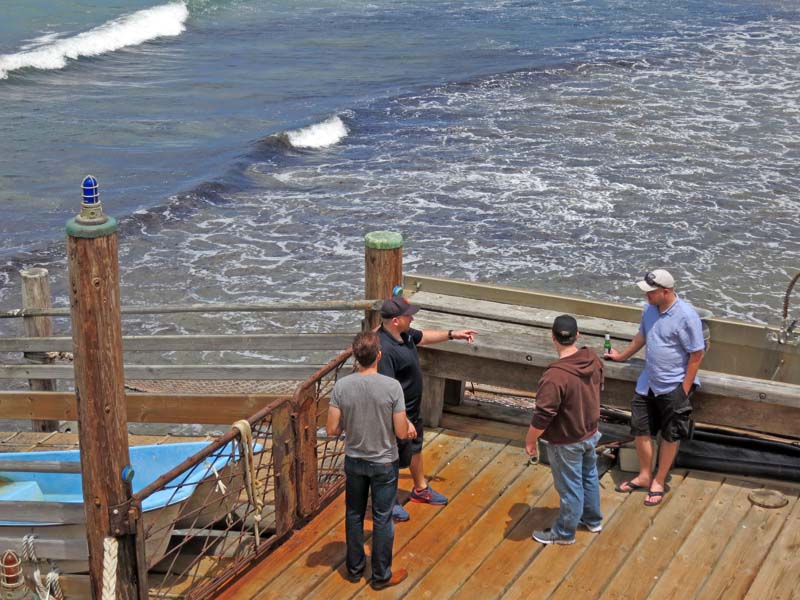 Candace (sunglasses by front gate) showed up! Candace was also staying in the guest room this week, it was her first week at Backblaze.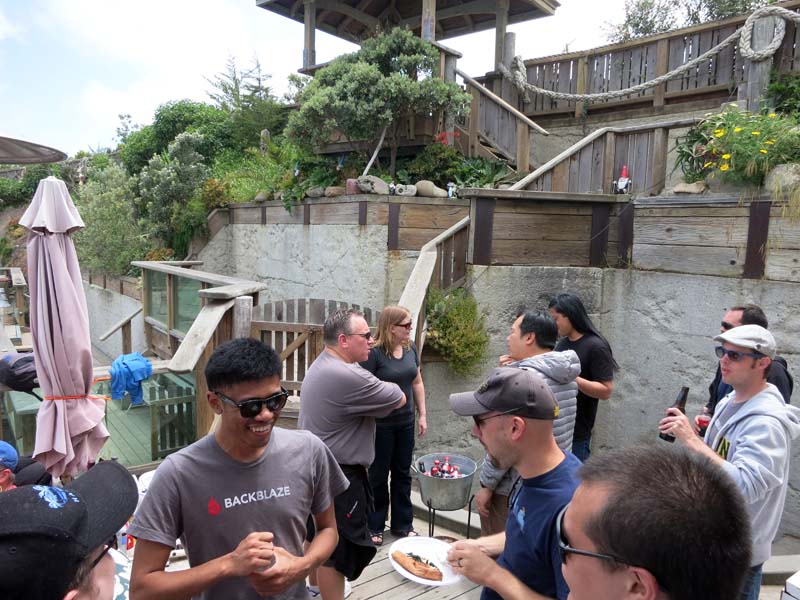 Dave Stallard, Gleb Budman, Yev Pusin, Cole Tallman, Tania Stoose. Katherine looking away in black hair.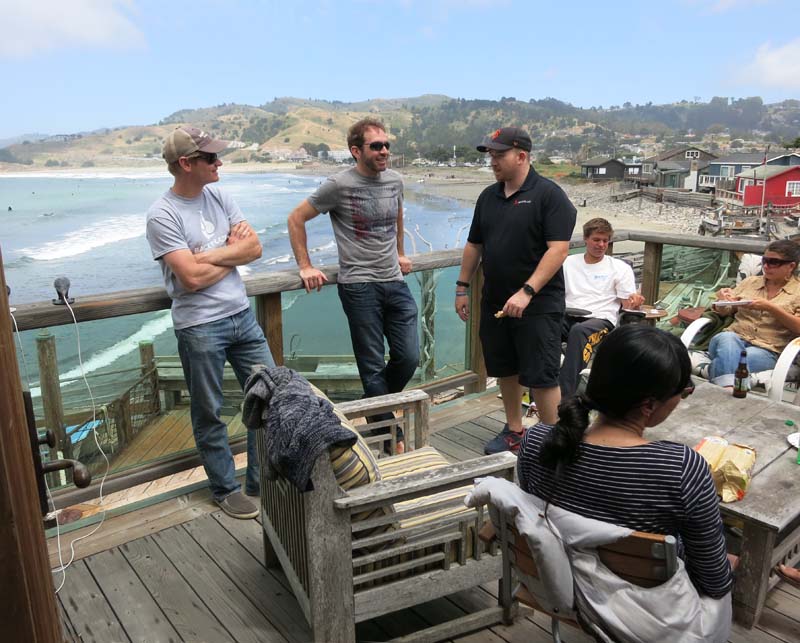 Nikita Meyman (Nik) in plaid shirt staring out over the waves. Nik does not work for Backblaze yet, he lives in Pacifica and is quite a good surfer.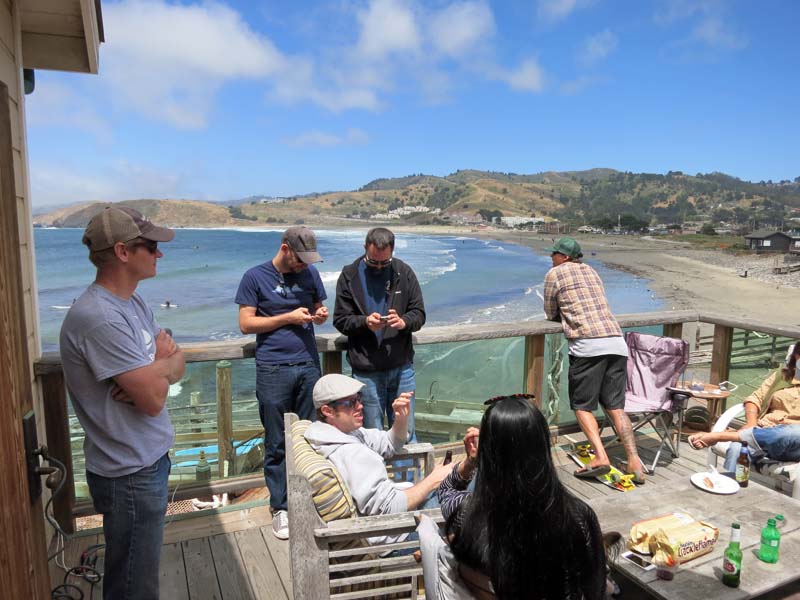 All done!