2014 Pacifica 4th of July

(7/4/2014)
Some photos from our small 4th of July barbeque on 7/4/2014. Click on any picture below for a higher quality original. Below is the deck around 6pm, a few guests mill about. From left to right: Chou Chou (dog), Sara (purple shorts), James Fleishman, Cole Tallman (facing camera in doorway), Ramey Echt (purple shirt), Randy Wilson (red hoodie), Marlies Tallman (far back), Tania Stoose (brown vest), Eli Echt-Wilson (bright blue outer layer over bright green shirt facing away), Clayton Tallman (leaning over food), Yev Pusin, Ari Echt-Wilson (Stanford red hoodie sitting down), Casey Jones and Thomas Oser (Thomas's face is obscured by the heat lamp).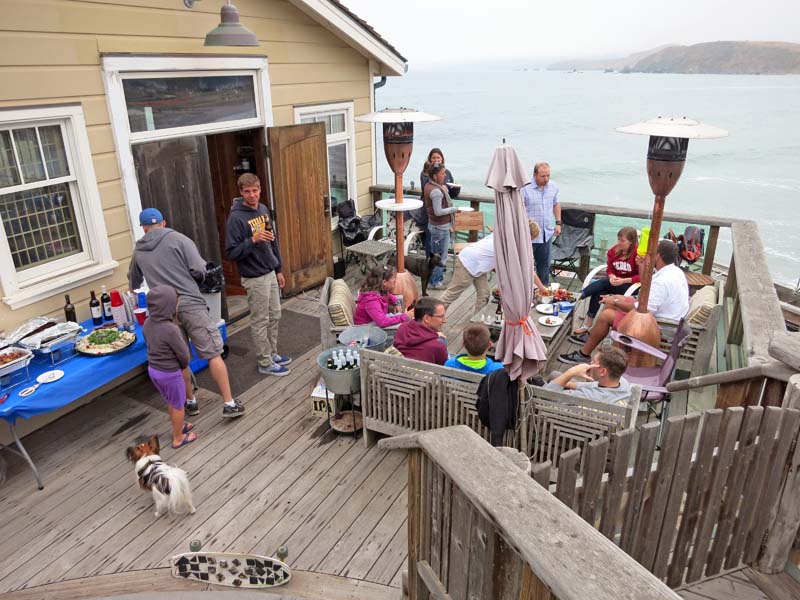 Eli (bright blue over green shirt on left) is showing a card trick.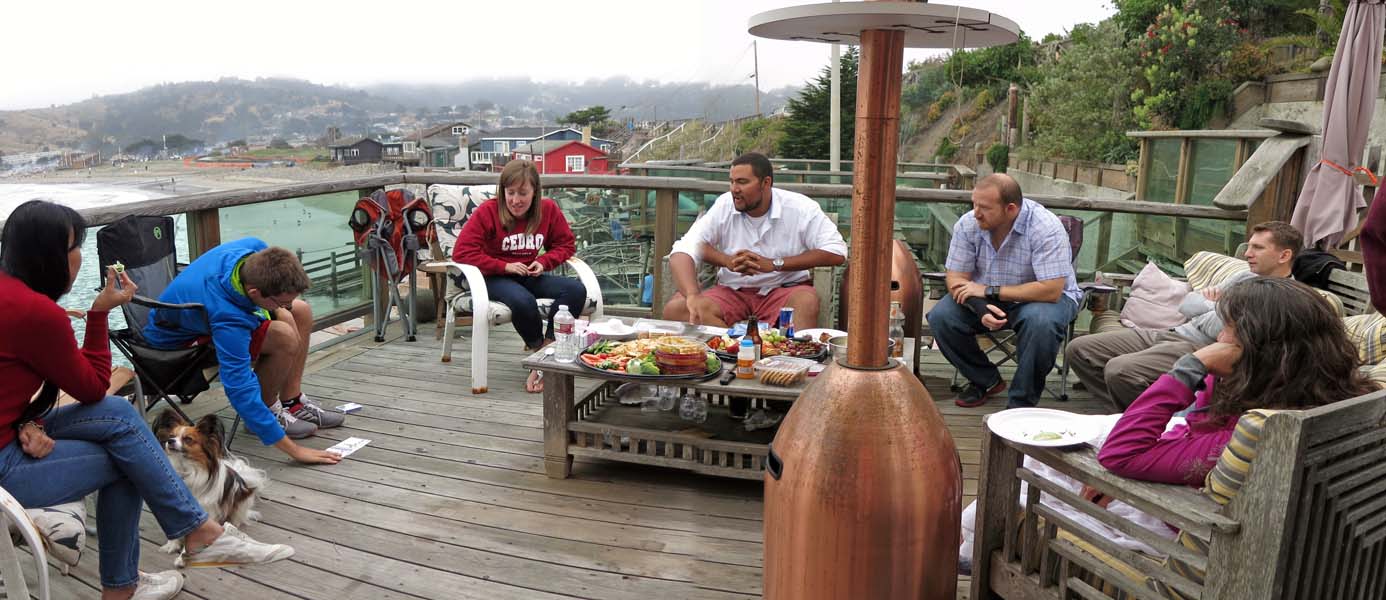 The lower level of the dock also had a party, there was some overlap in guests (we know each other).
Around 8:30pm the sun sets and the fireworks started. This year the government banned fireworks on the beach, ending a very long and fun tradition. This makes me sad.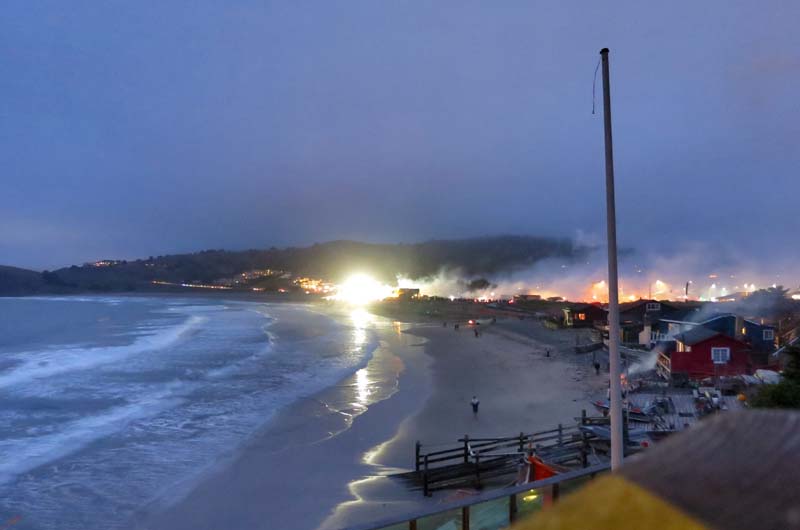 Jeremy shovels up burnt out fireworks out of the street cleaning up, Irish Iain (white shirt) helps clean up.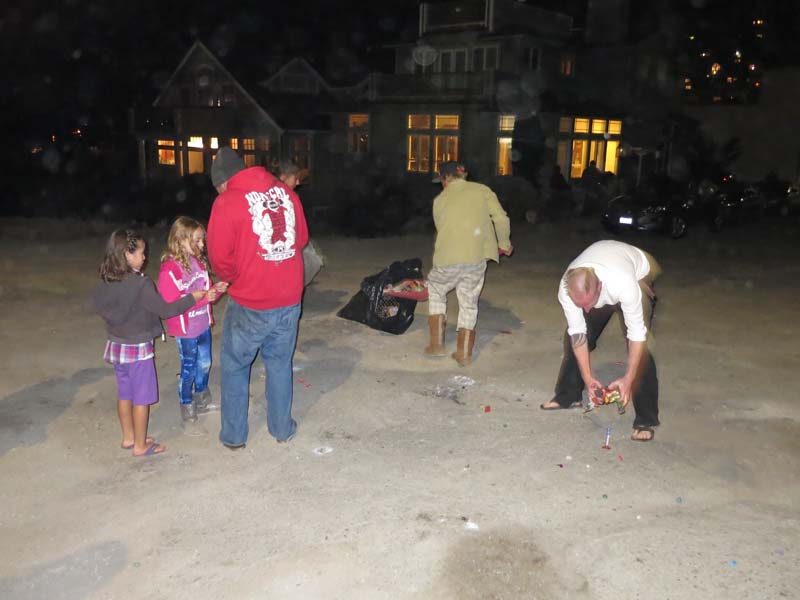 The Daly City Police rolled up in unmarked cars and stopped this Pedro Point fireworks display from being ignited. They are guarding the fireworks so that nobody can light them. Notice their smiles, it is pretty friendly.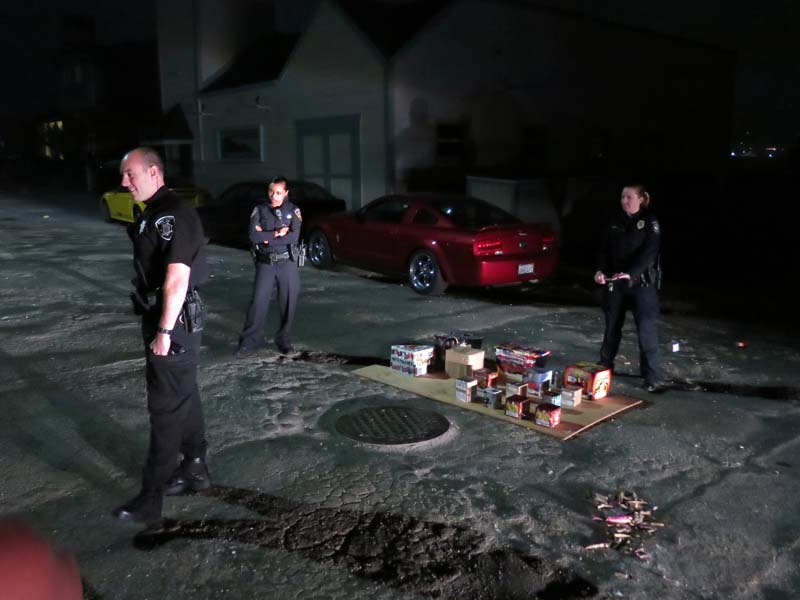 The man on the right is taking a selfie, the police officer is laughing at him and gave his permission for the photo.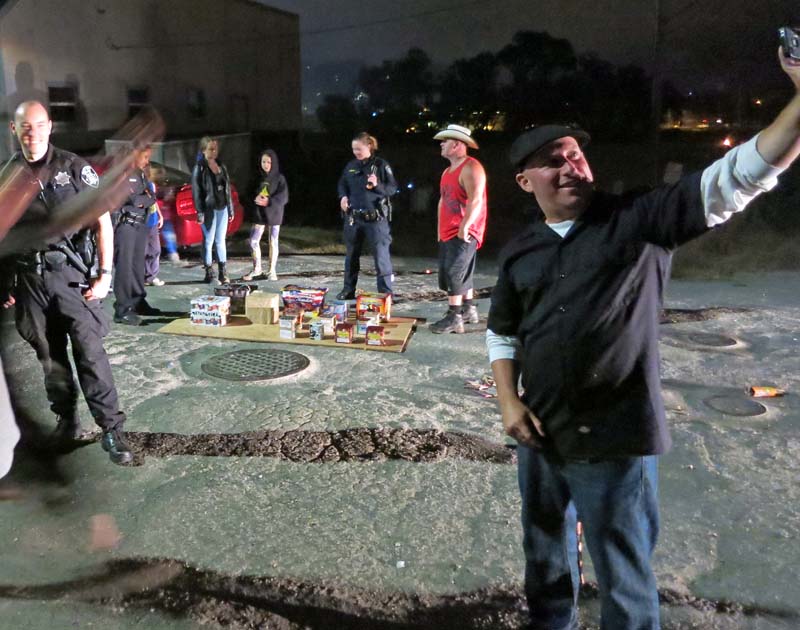 If you look closely, the brand on at least some of the fireworks is "American Thunder Fireworks" and there is something else called "Braggin Rights" which might be this.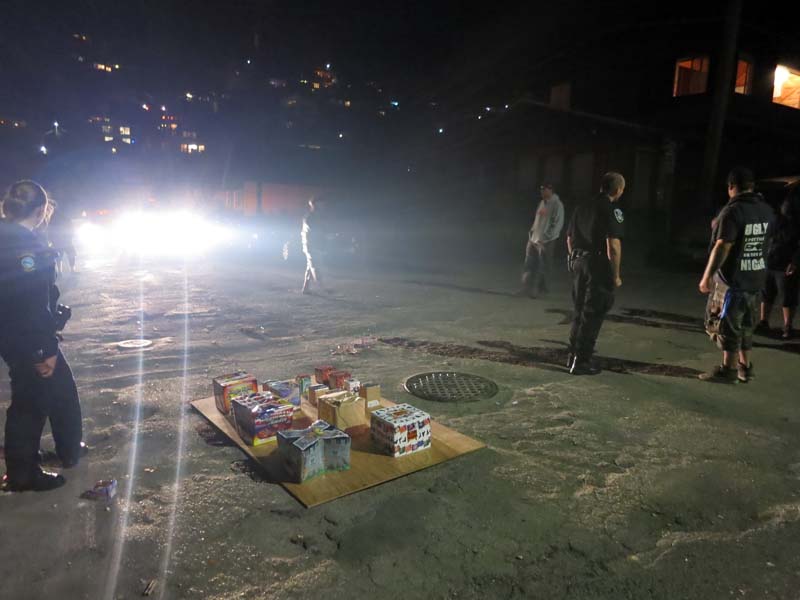 Police Officers guarding the stash of fireworks so that nobody has any fun by lighting them.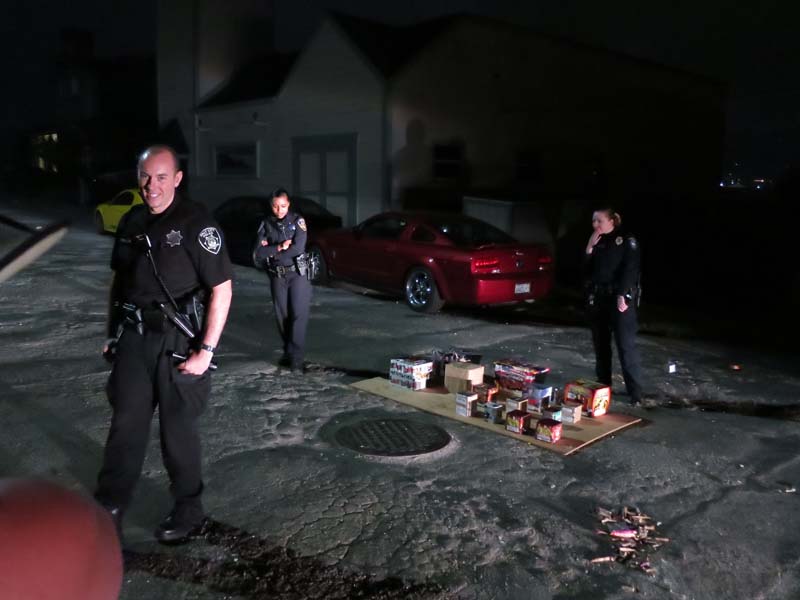 Guarding the stash.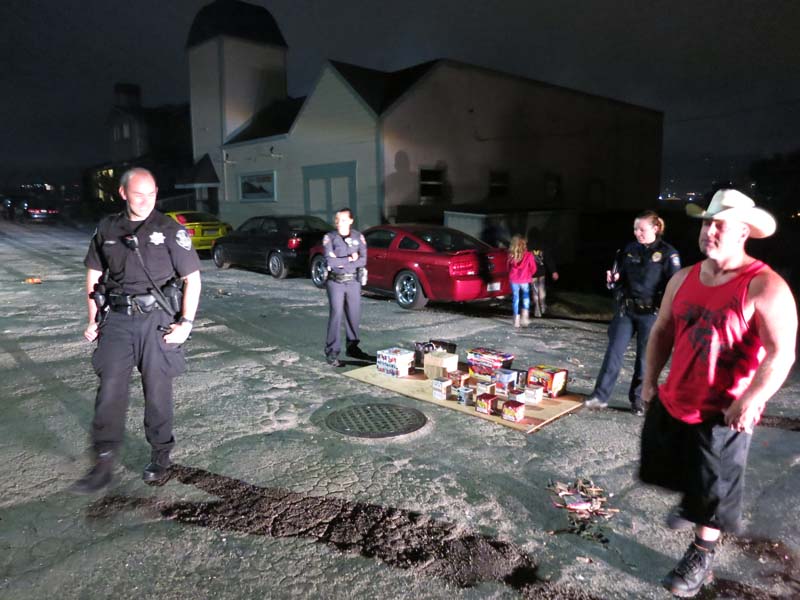 Some Grabowski children admiring the fireworks.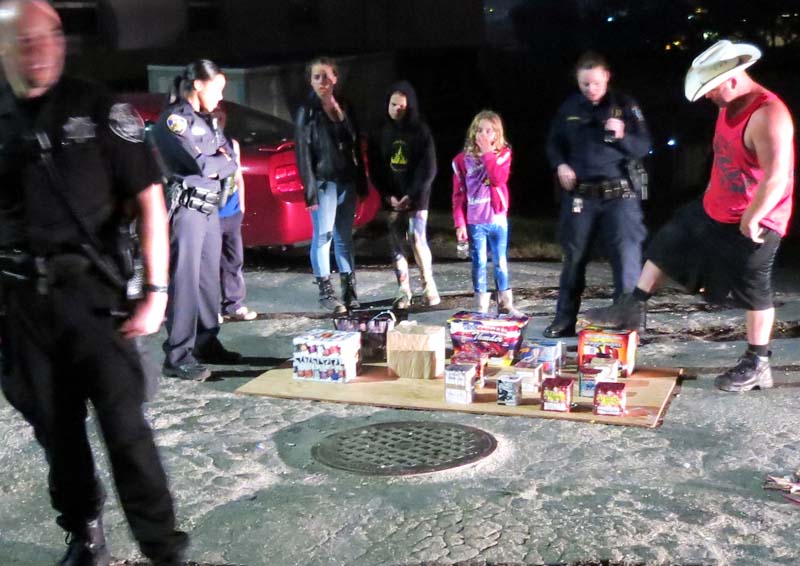 A final picture.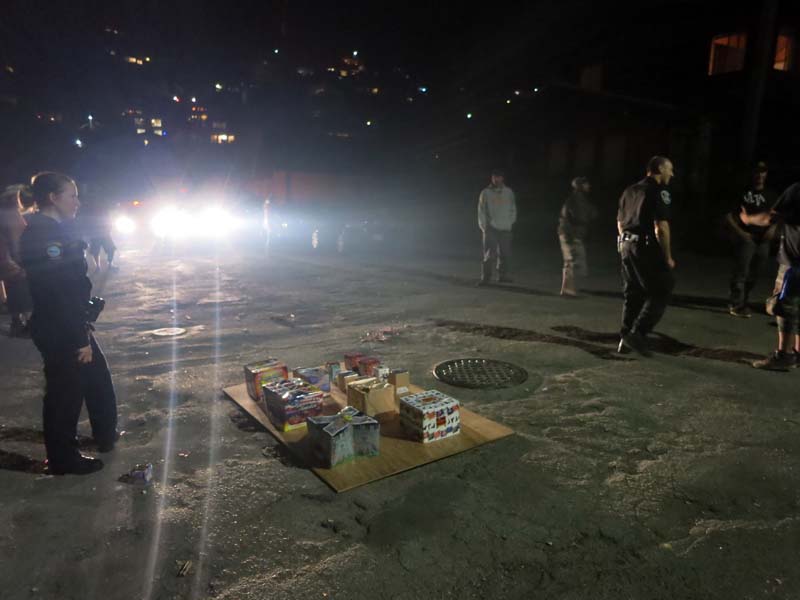 Below is a 7 minute movie highlights of all the mayhem on Pedro Point, California on 4th of July 2014 including movie footage of the police guarding the stack of unlit fireworks. Click here for a very high quality QuickTime Version (probably will not play on a Windows computer)!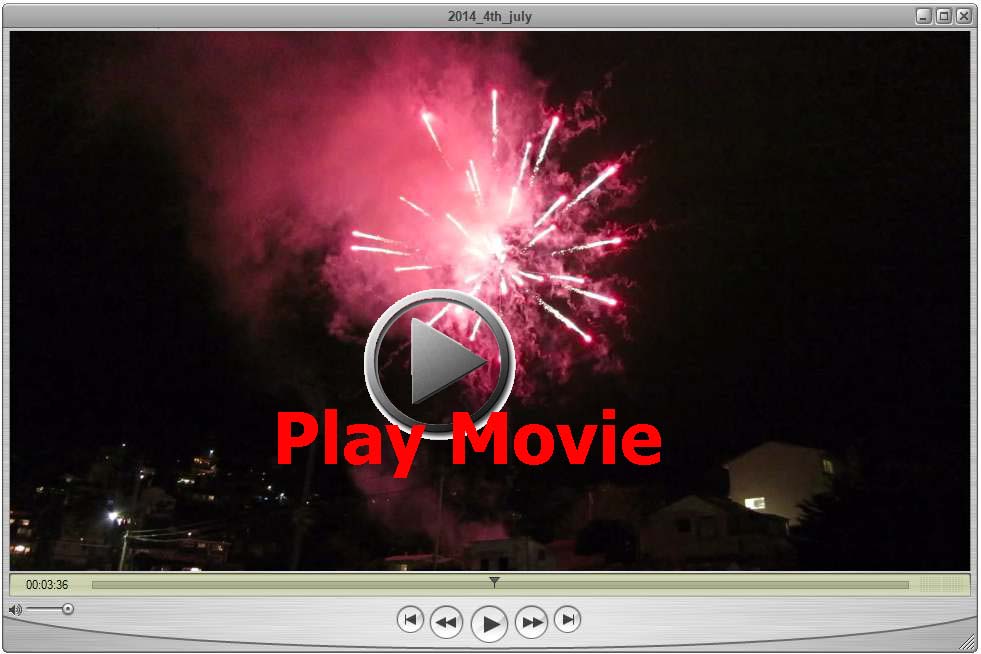 All done!
Things to remember for next year
THIS IS NOT FOR YOU, STOP READING (this is just for us to remember things for next year).
- We ordered 7 platters of food from Safeway - ribs, chicken strips, chicken wings, veggie, etc
- Check storage for sterno (heat candles for food), red white and blue napkins, blue table cloth (roll), etc
- "Backup" food is burgers and hot dogs.
- other?