2015 Austin Texas Weekend

(4/25/2015)
Some pictures from a weekend trip where Katherine and Brian (me) went to visit Brennen and Britta in Austin Texas. Click on any picture below for a higher quality original. Below we depart from San Francisco Airport (SFO) and ride the AirTrain from parking to the terminal.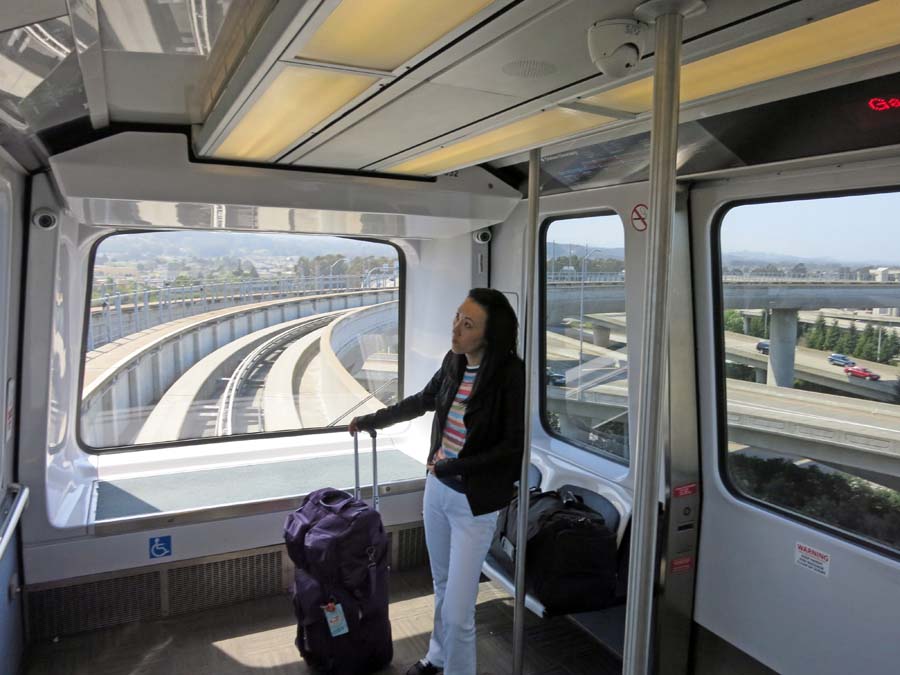 We flew Virgin America from SFO to Austin Texas Airport (AUS), and it was very nice (as flying goes). As far as I know, Virgin is the very last airline to offer "first class legroom" on a domestic flight. (Most airlines have shrunk first class for domestic flights to a sad minimum.) Just so you understand why I care, I'm 6'3" tall and I have suffered two pulmonary embolism both flying related - so I care deeply. Below Katherine relaxes in Virgin America.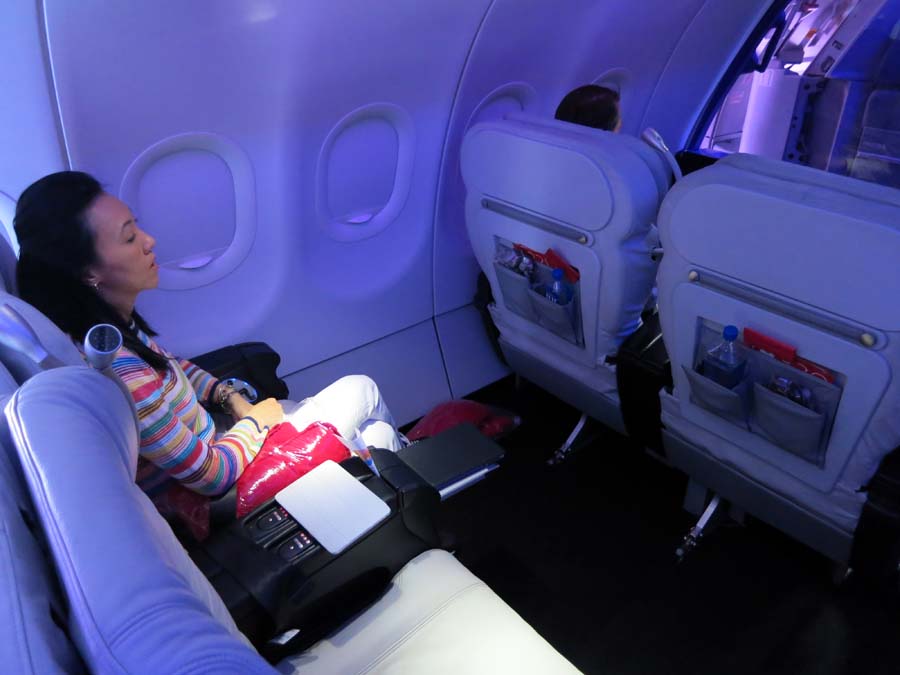 I'm 6'3" tall, and in the picture below my legs are stretched out as far as they can be, and I BARELY touch the seat in front of me. That's as good as you can get on a domestic flight in the USA, and I'm very thankful to Virgin America for providing this level of service!!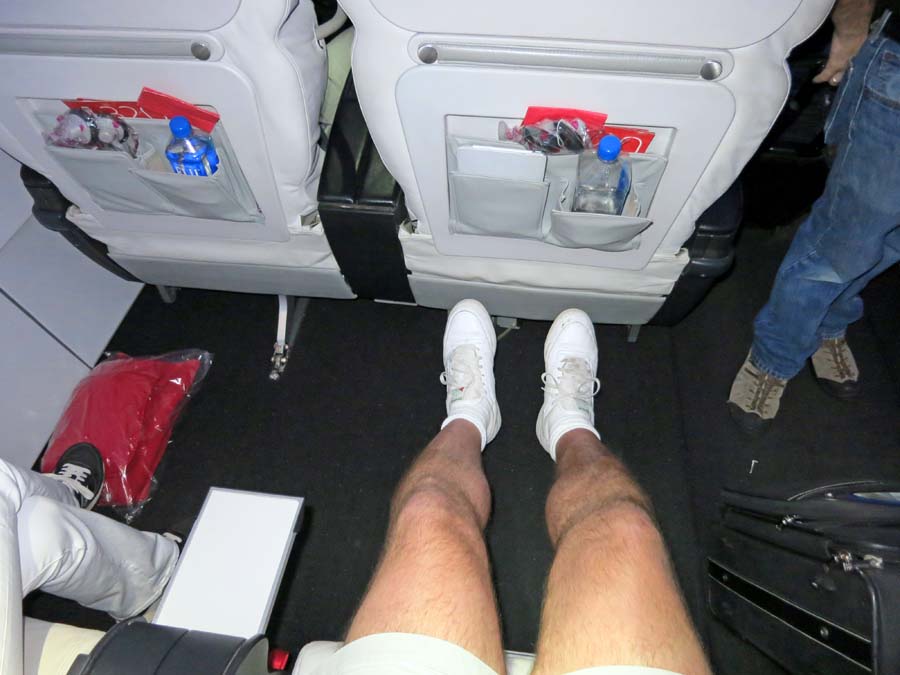 We arrive into Austin, I took this picture to show some of my business colleagues. I have no idea what Dell is doing advertising like this...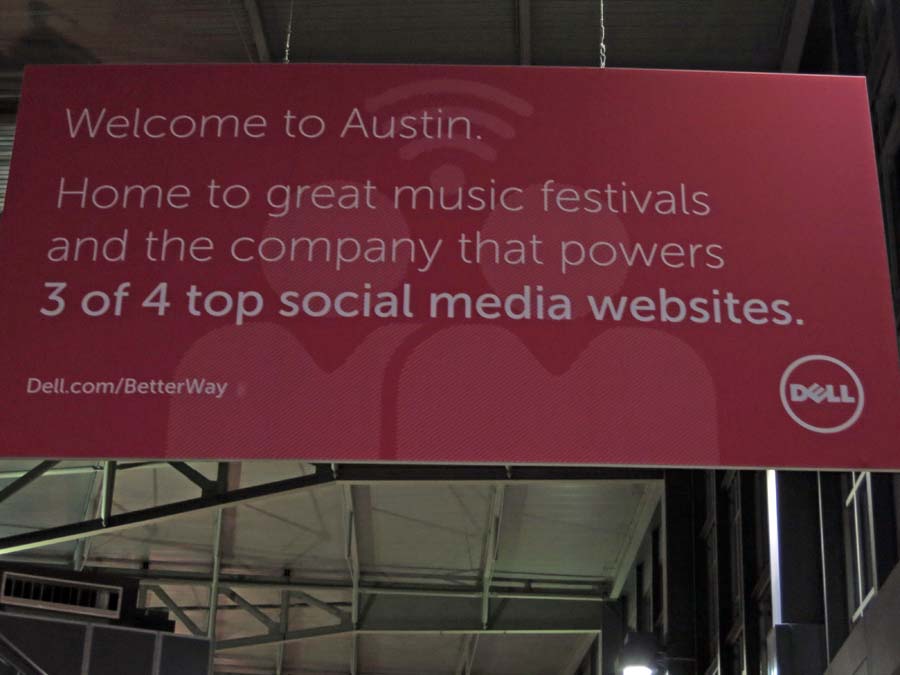 Katherine and I stayed at the Hotel Saint Cecilia down near South Congress in Austin Texas. It is a VERY cute boutique hotel with only 14 rooms or so.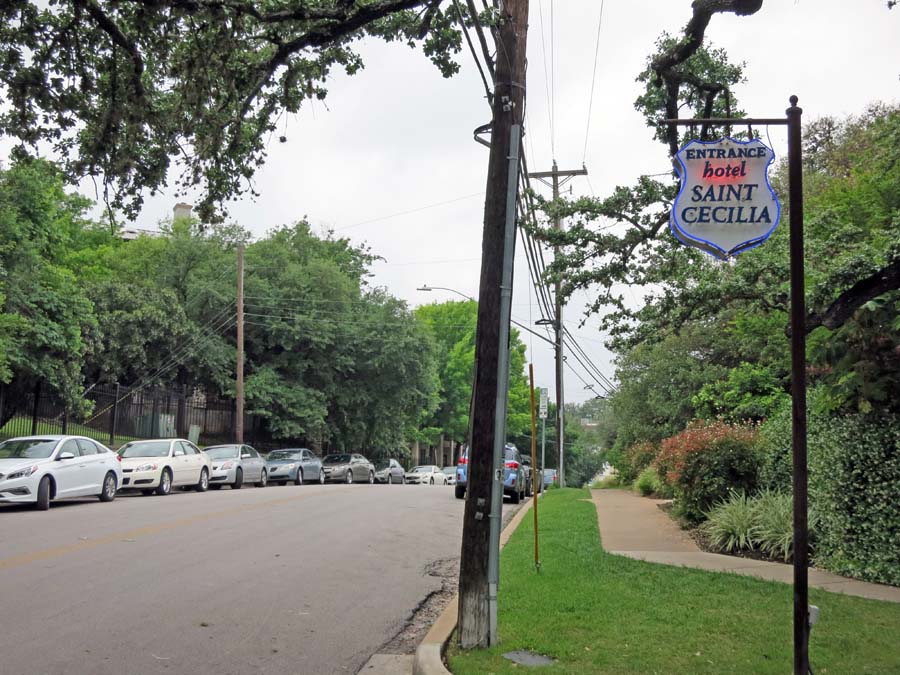 This is the main "restaurant building" and front area just beyond the gate in Hotel Saint Cecilia, it is very pleasant.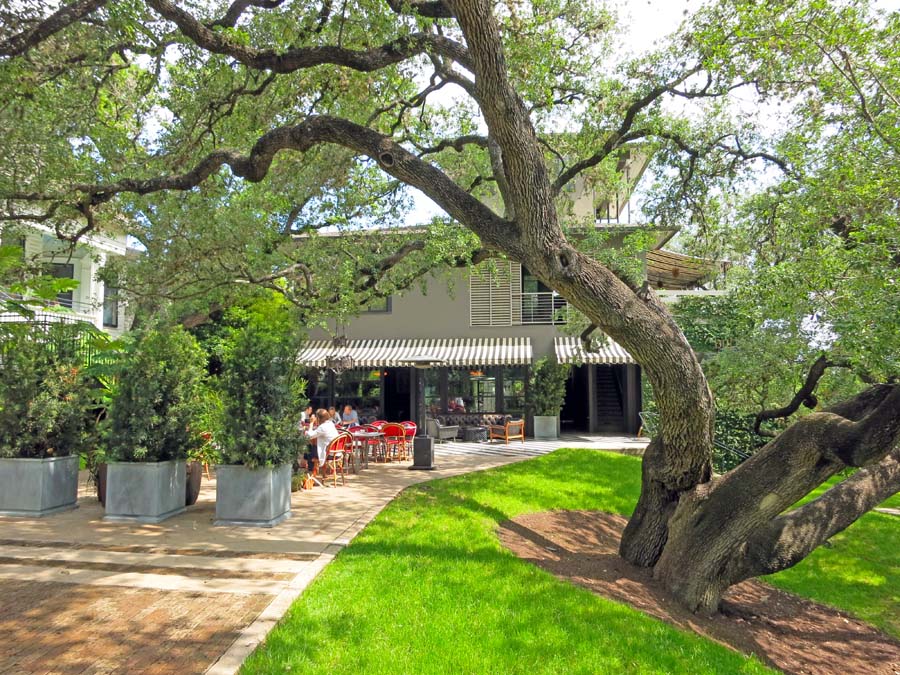 The pool at Hotel Saint Cecilia is small but cute, and it is open 24 hours a day!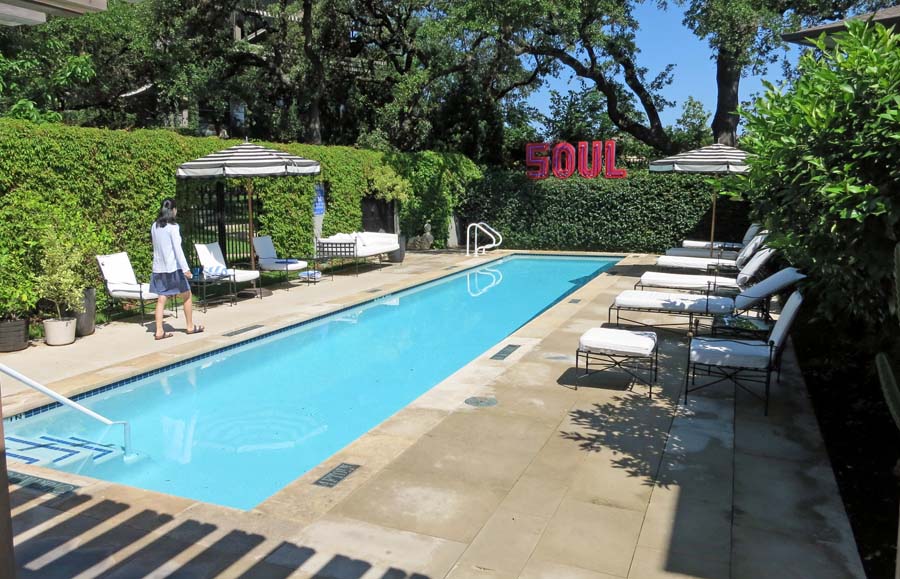 On Saturday, April 25th, Brennen, Britta (seen below) and Katherine and Brian (me) went to the 2015 Austin Food and Wine festival. Here we are at the entrance.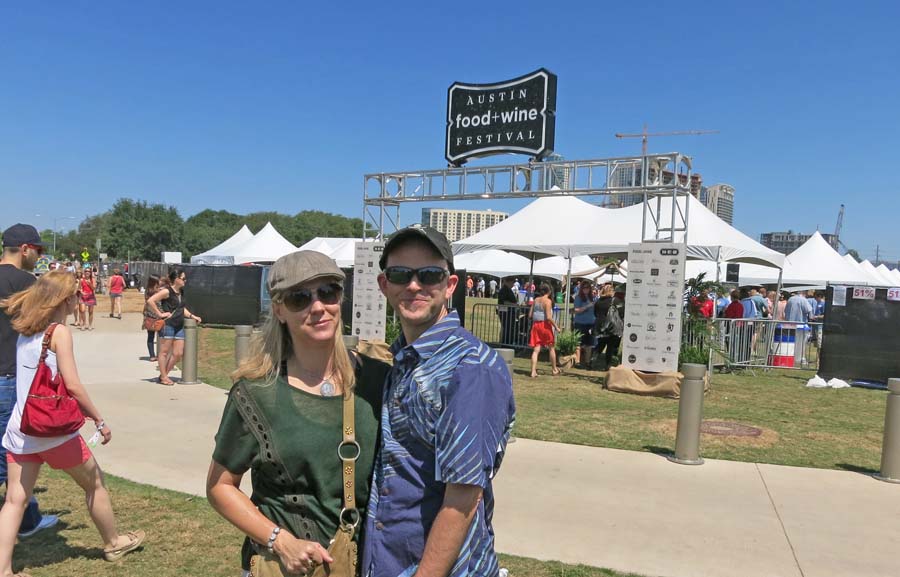 Below we get our first glass of wine. There are maybe 50 "booths", each serves either an alcoholic drink of some kind or a small "bite" of food to eat.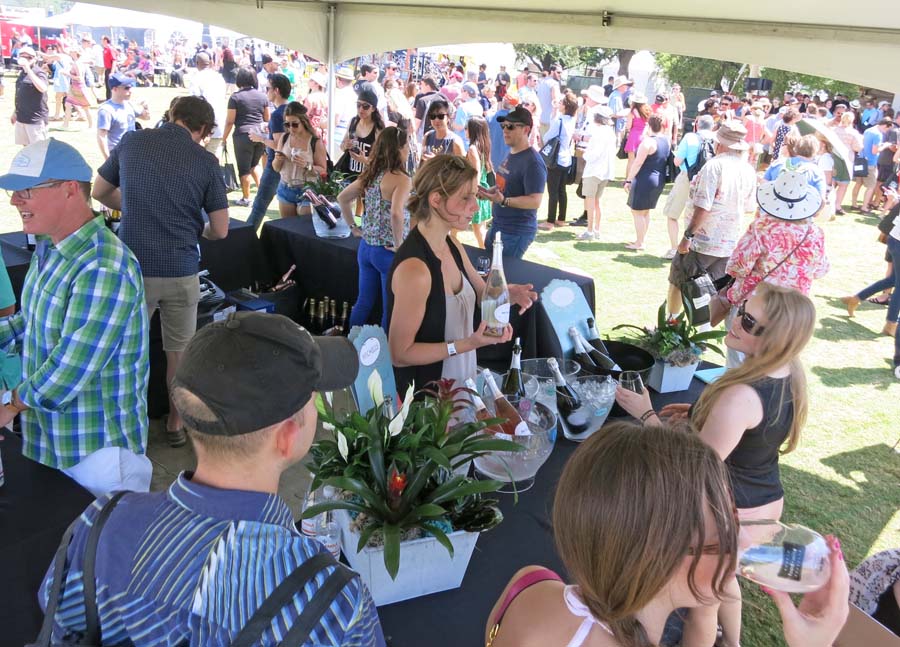 Katherine and Britta holding their first glass of wine looking like they are going to get in trouble. :-)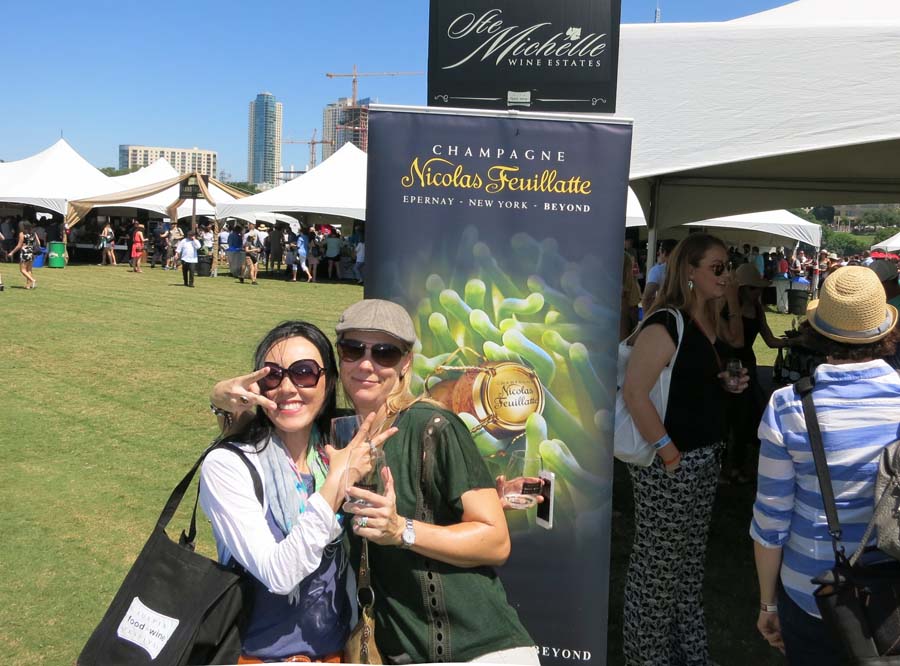 Below is a SHORT 45 second movie to get the "feel" of the festival. Click here for the highest quality "original" movie (probably not playable on Microsoft Windows).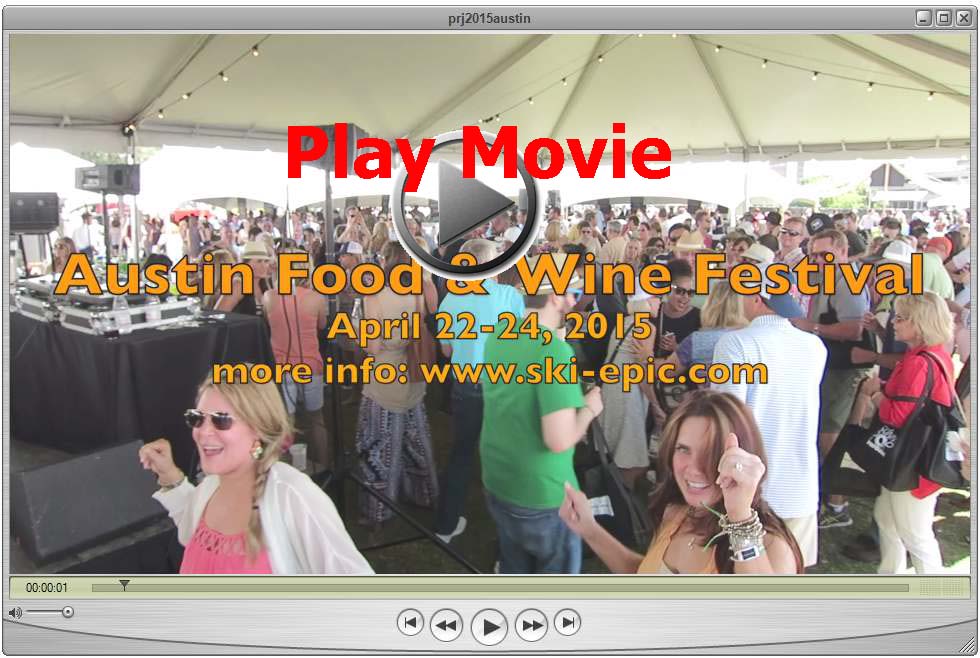 Below is Brennen, Katherine (in front) and Britta (on right) with the Austin skyline in the background.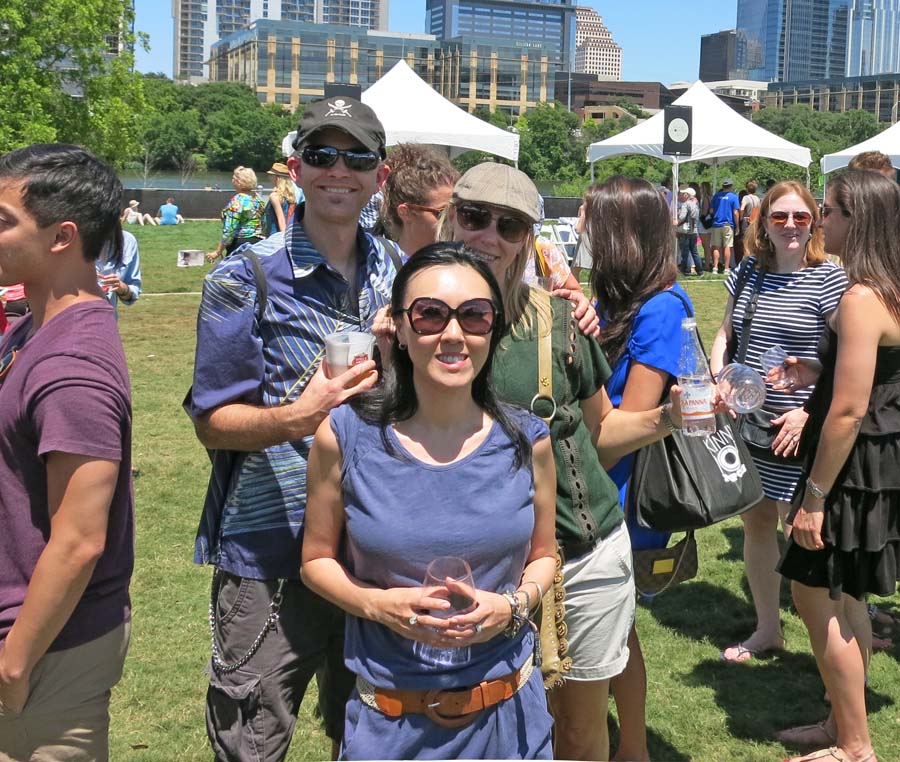 It isn't just food and "wine", below shows Hendrick's Gin is there handing out sangria.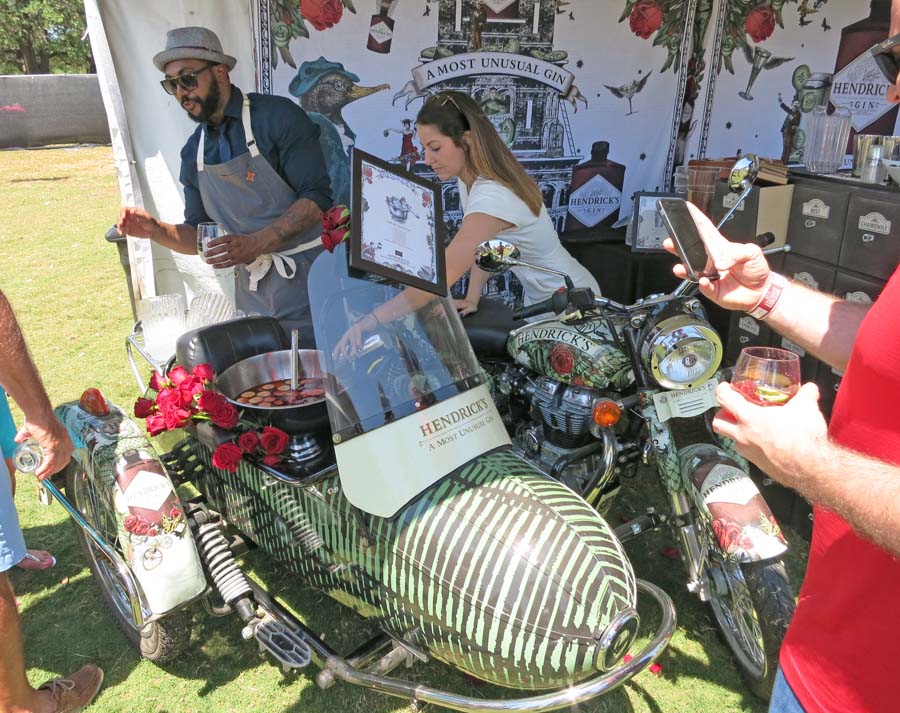 In the lower edge of the picture below is Britta, Brennen (pirate hat and sunglasses) and Katherine with the Austin Texas skyline in the background. We are standing in line for (something?) probably wine. :-)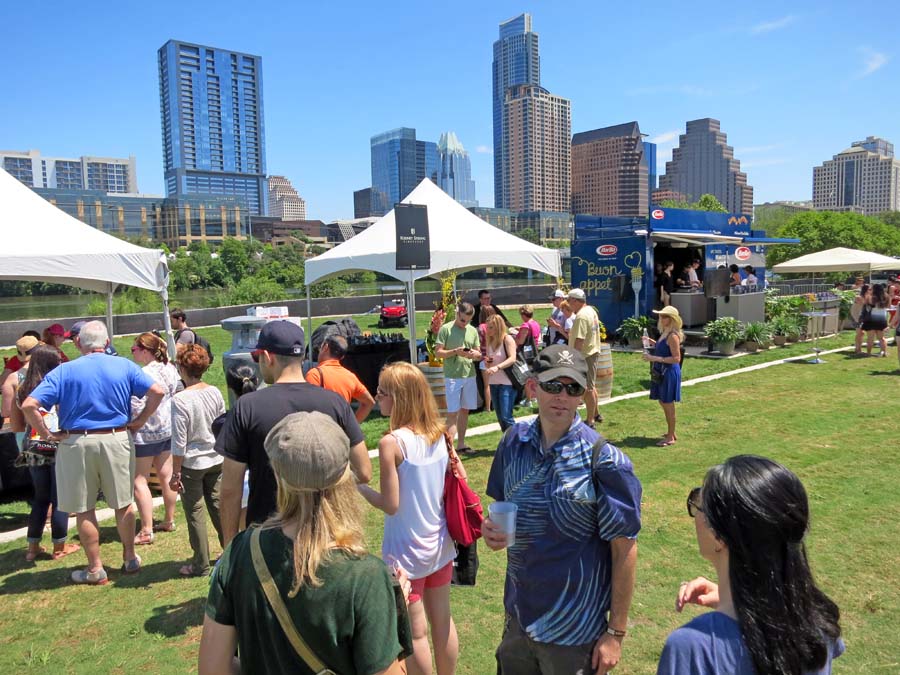 Austin is famous for excellent barbeque, and the place below is barbequing with real wood.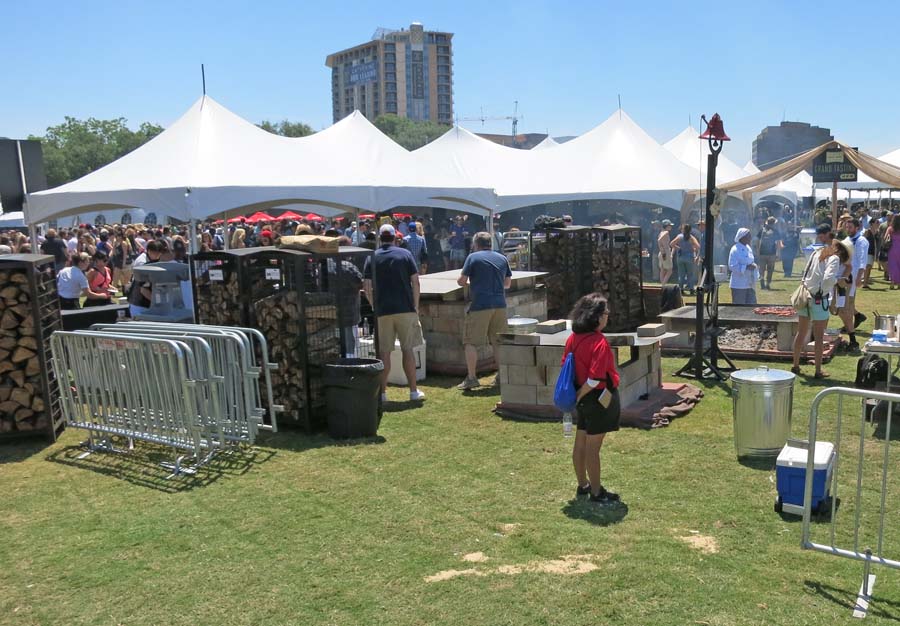 Below shows Rodney Strong Vineyards (actually the correct name is "Windsor Vineyards") which is actually a California Winery.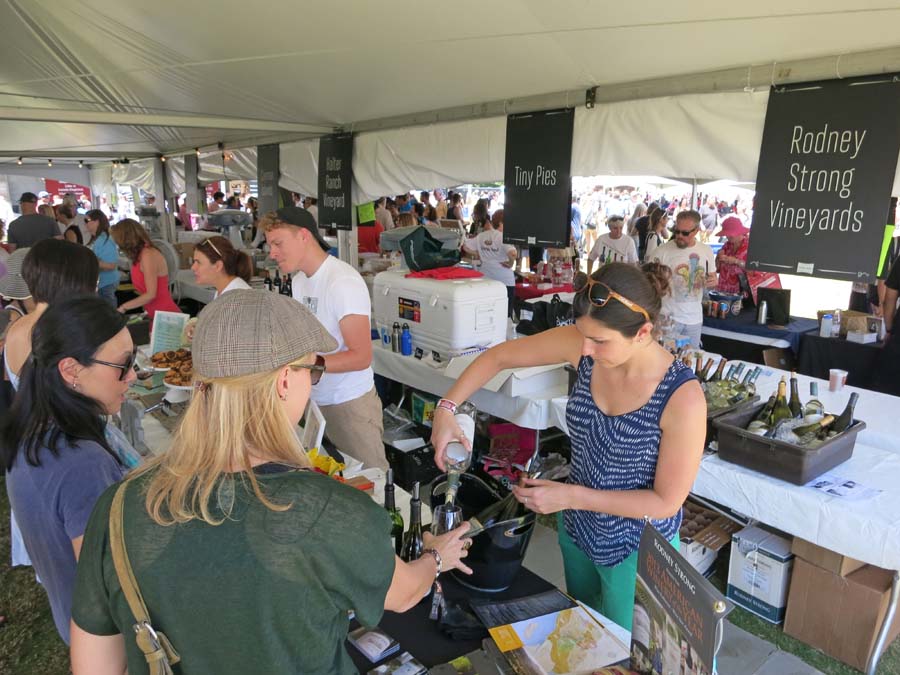 Picture below taken from an Iphone (photo by Brennen?) where Britta and Katherine fire back some shots.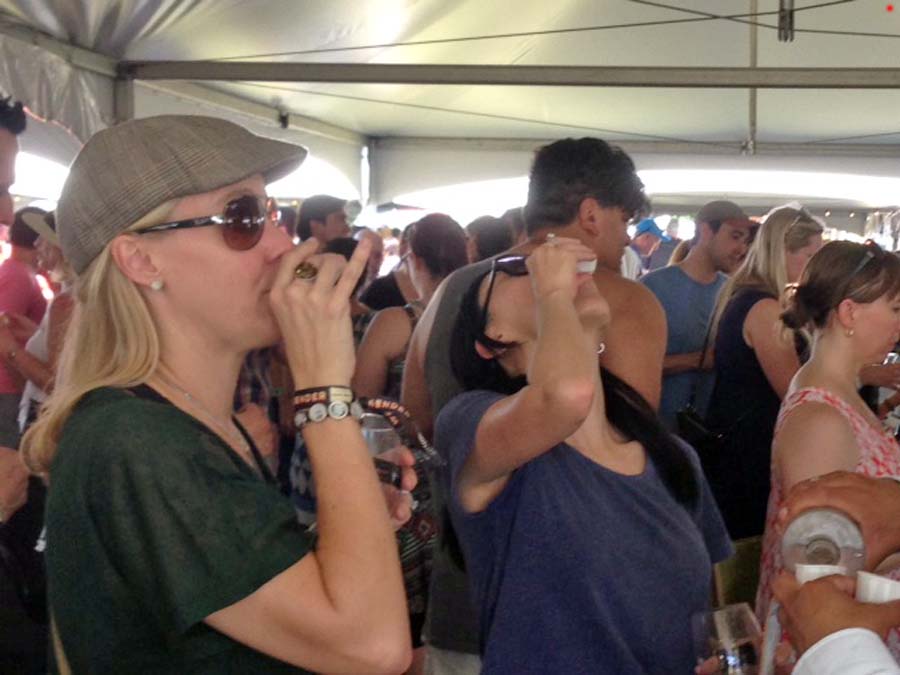 The "Blue Chair Bay Rum" seen below is a flavored rum - essentially a mixed drink in a bottle.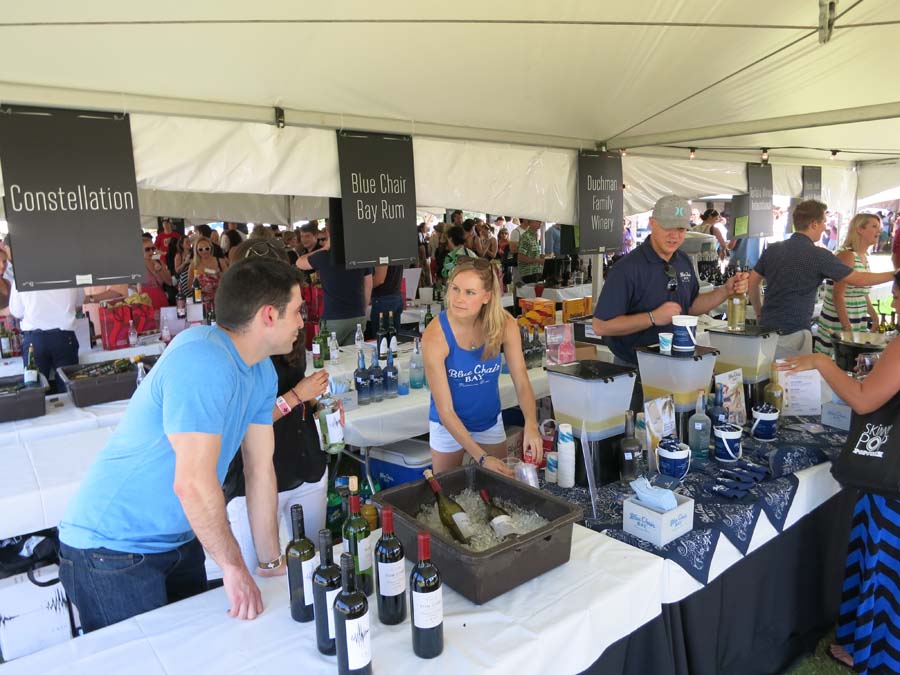 Below we are getting small "bites" from a local Austin Texas restaurant called "Ranch 616".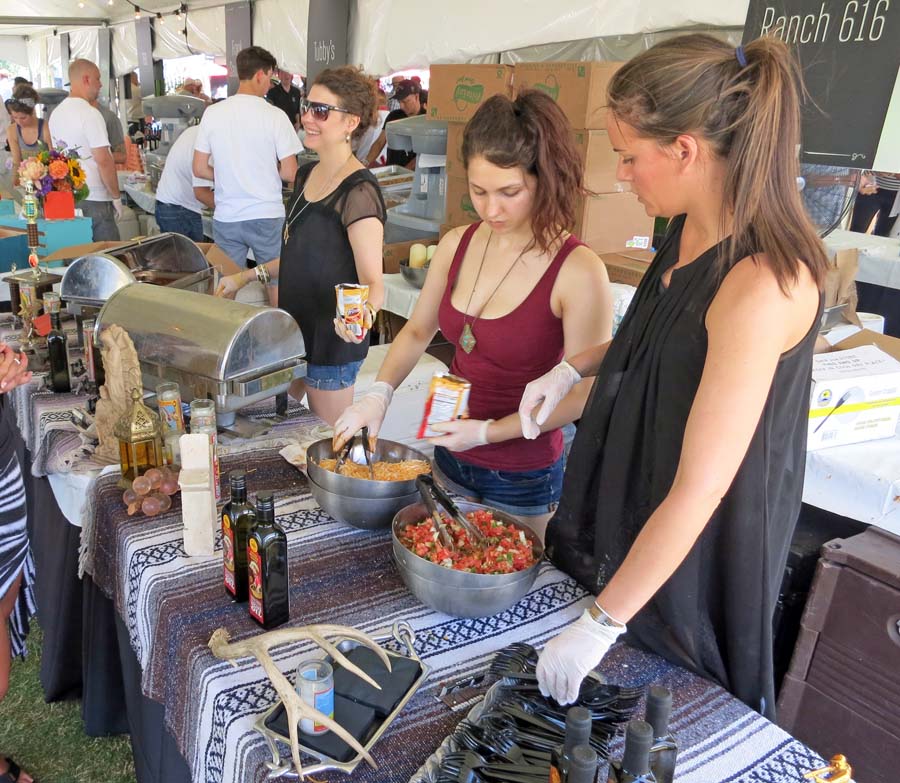 Below is a panorama of the Austin Texas skyline, showing several high rises are under construction. In February of 2014 about 110 people moved to Austin every day, but it is growing exponentially. Austin is quite a nice place to live - relatively affordably housing compared to places like San Francisco, a lot of sunshine, a young population that seems to be quite healthy.

This is a "Canon J55x Super" lens sticking out of this camera setup to record a famous chef at the 2015 Austin Food and Wine Festival.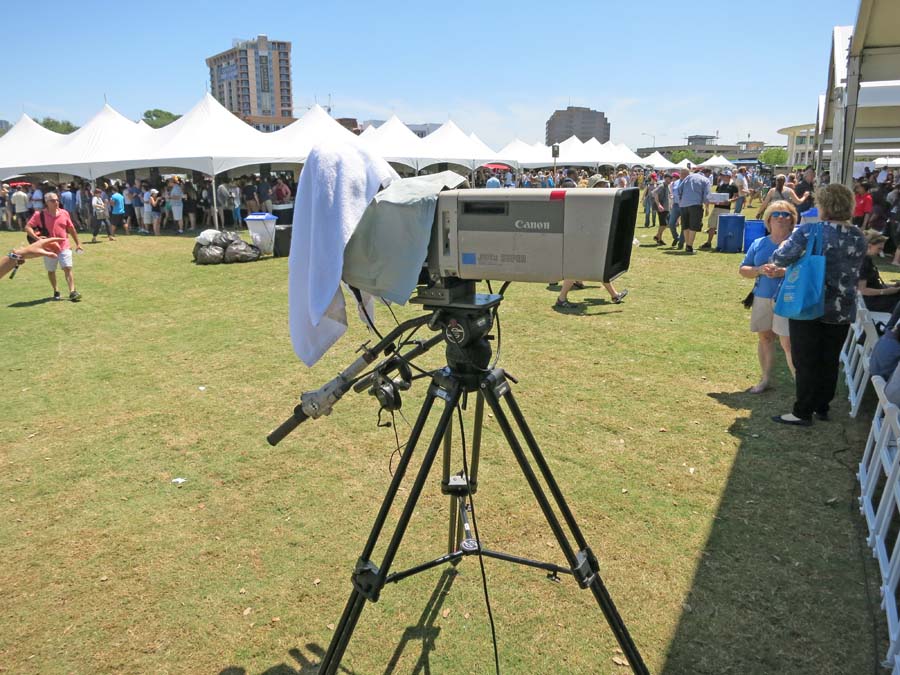 This is what the Canon lens above was recording (or the type of thing).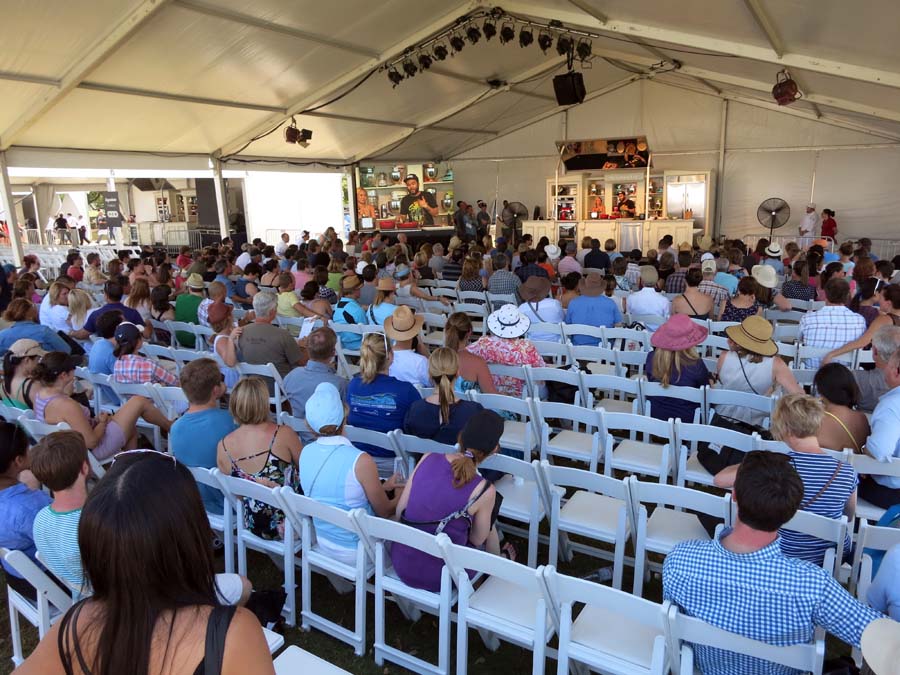 A new company (about 2 years old) called "Tekeen" was there handing out their flavored mixed drink.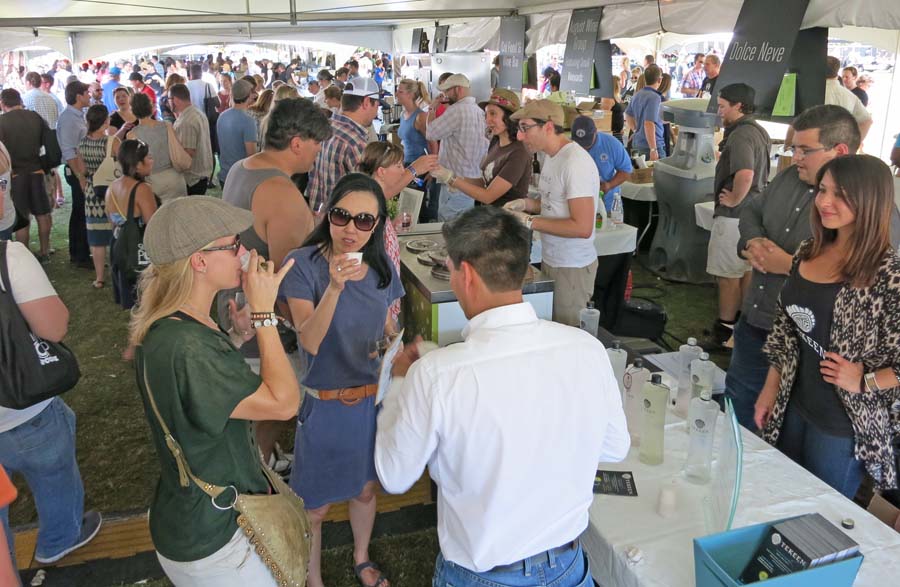 There is a huge grocery chain in Texas called H-E-B. They have a "cafe" section called "Cafe Mueller" that was handing out BBQ <something> here, quite tasty.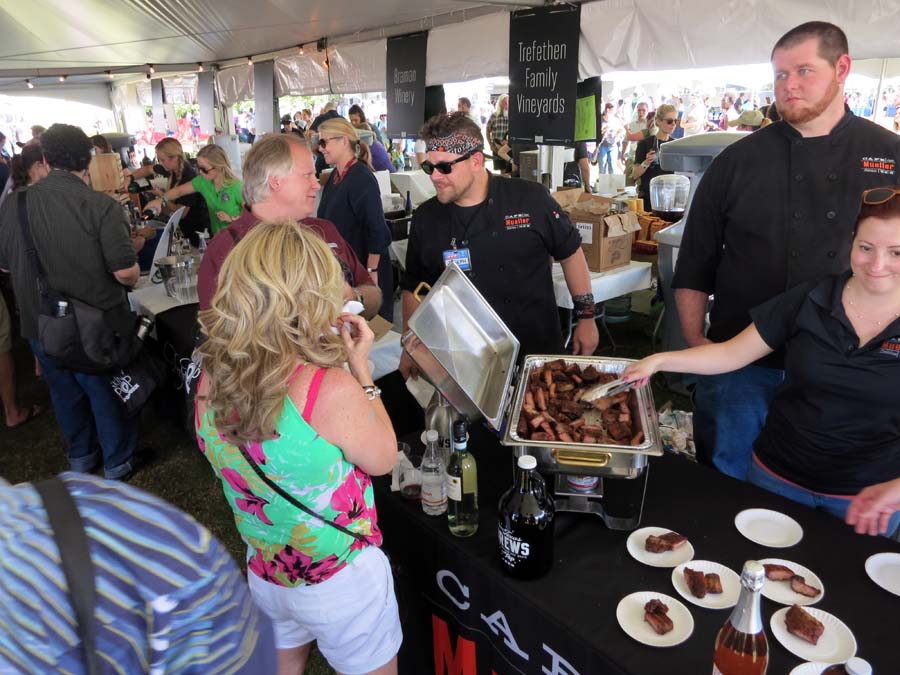 Texas BBQ made in the outdoors.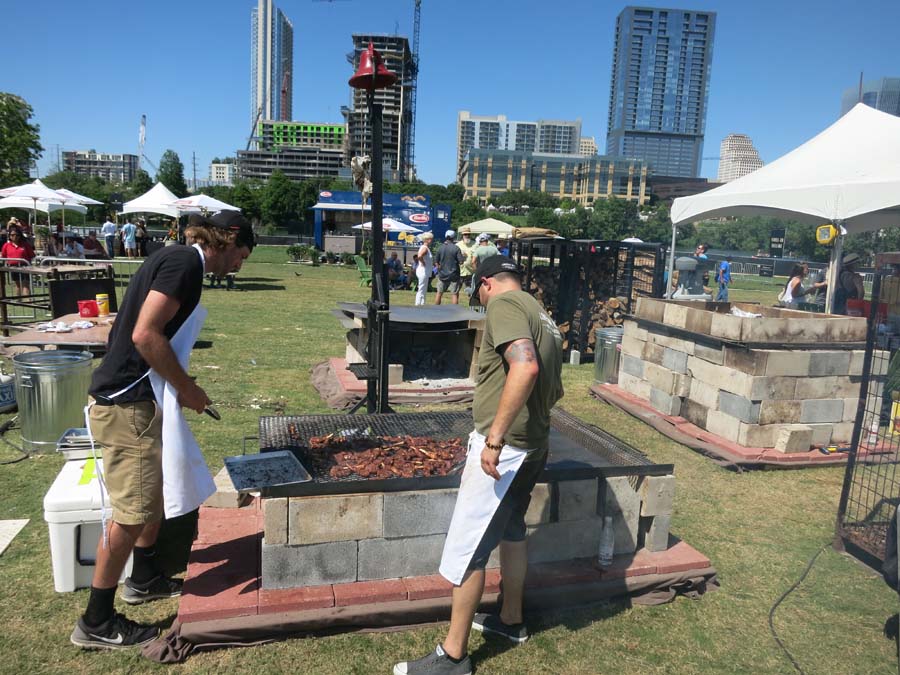 That night, after we were done at the 2015 Austin Food and Wine Festival, we ate at restaurant called "La V" in Austin, Texas.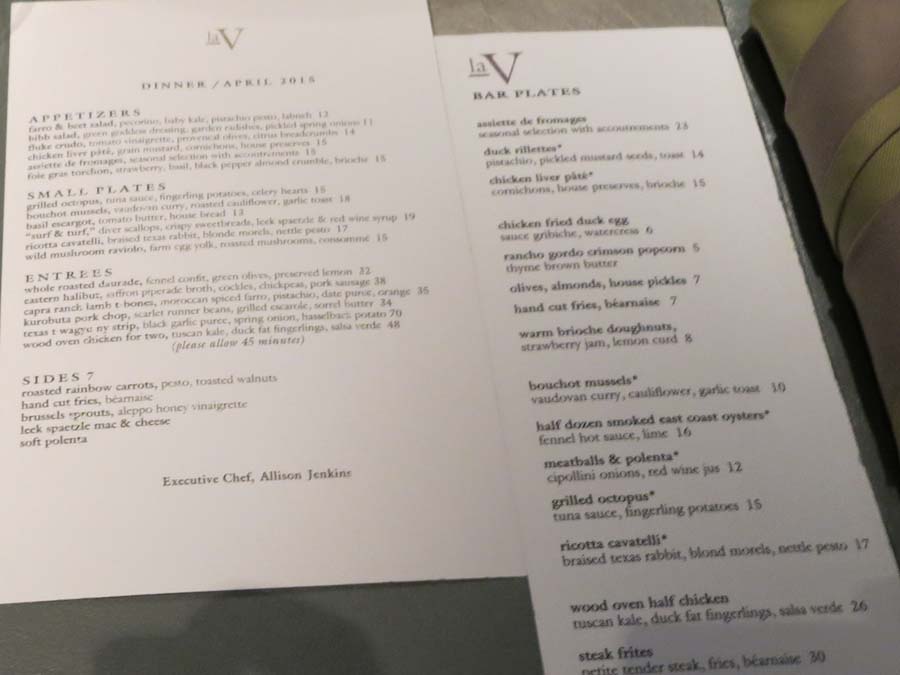 Here we are decompressing at a French restaurant after a grueling day of drinking wine and eating food in Austin Texas.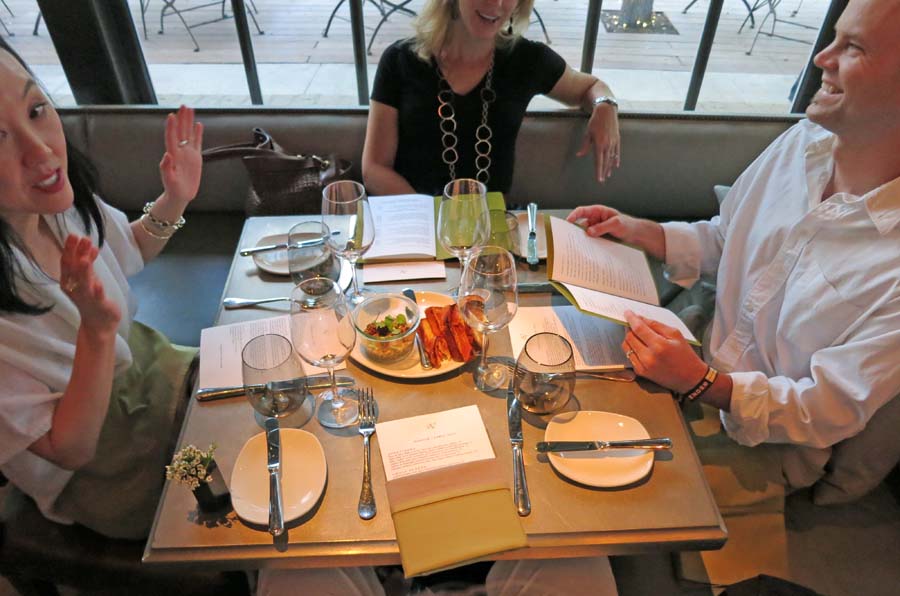 THE NEXT MORNING (Sunday morning) before departing, we got lunch at "Docs" and walked around "South Congress" street in Austin Texas. Docs is very short half block walk from our hotel is "South Congress Avenue" in Austin Texas which is very cute, interesting shopping area.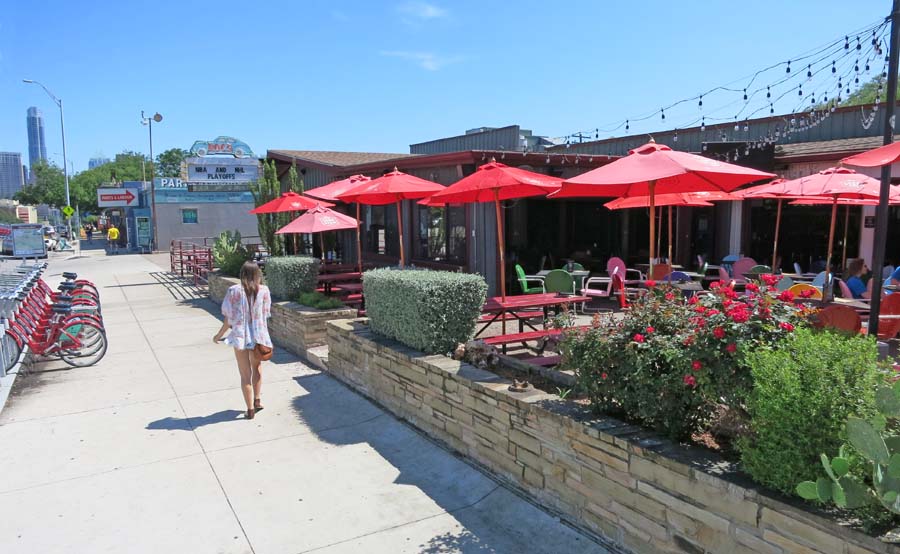 "Hopdoddy" was hopping on South Congress in Austin Texas as we walked by.
We went into the store "Uncommon Objects" which was SUPER fun, tons of crazy stuff in there.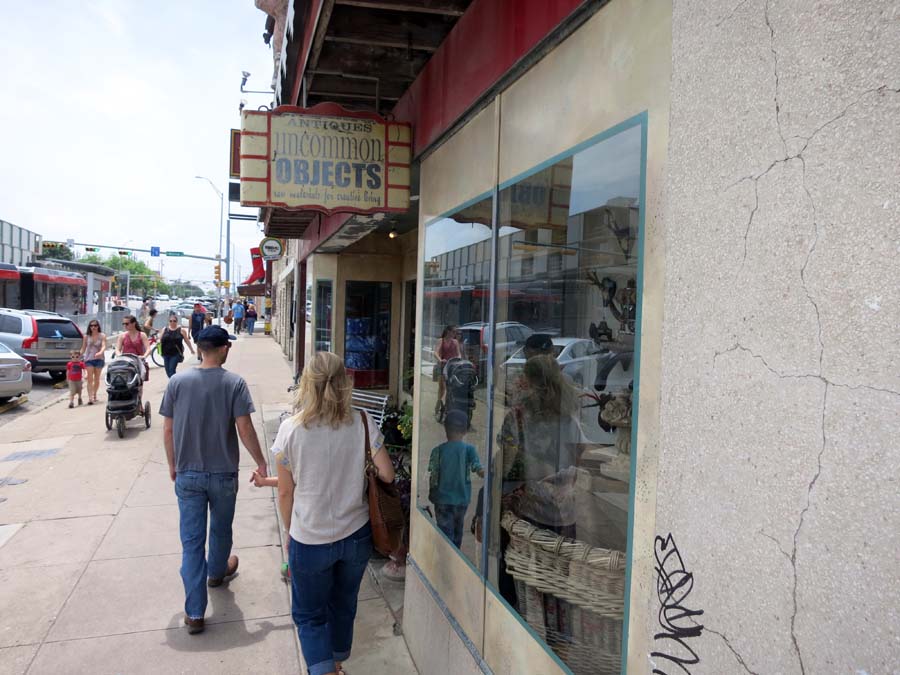 The store below is called "Lucy in Disguise" and it is on South Congress in Austin Texas.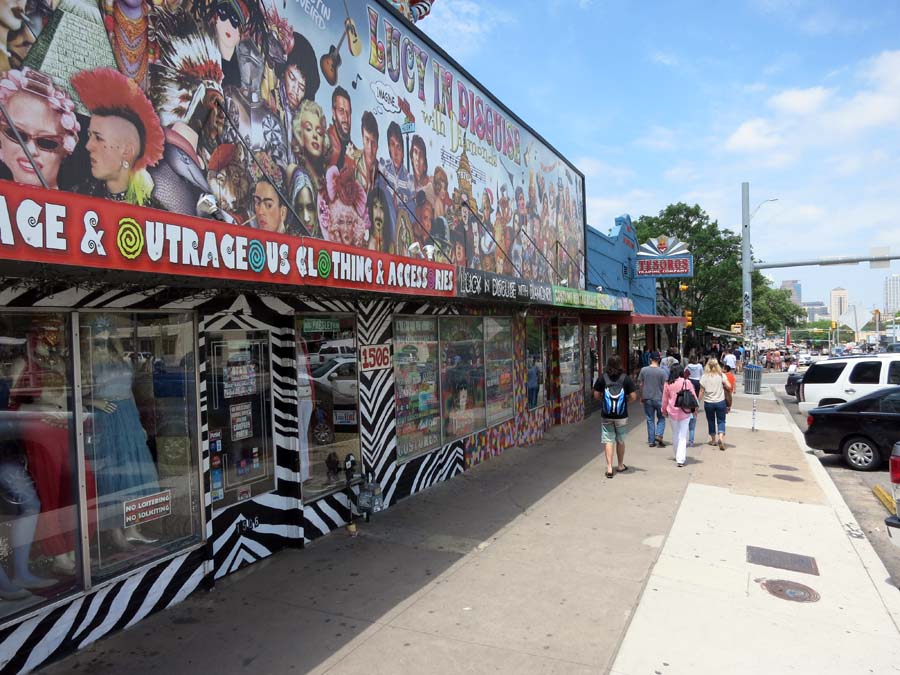 That's mostly it! Below are a couple pictures of our room ("Room 11") at Hotel Saint Cecilia. Below is the main sitting area in our hotel room, the bed is in another room.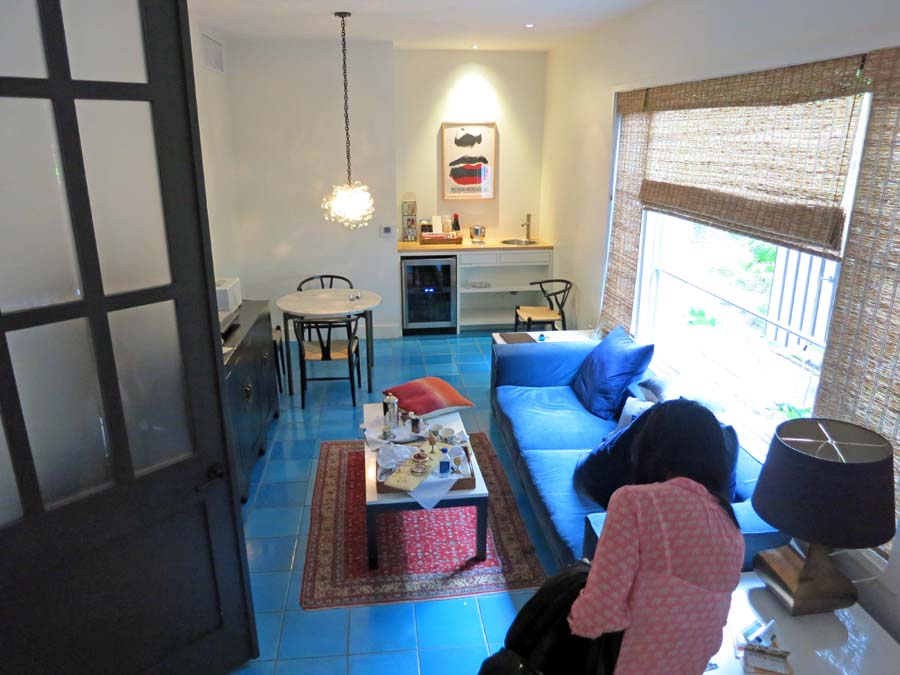 This is the bedroom.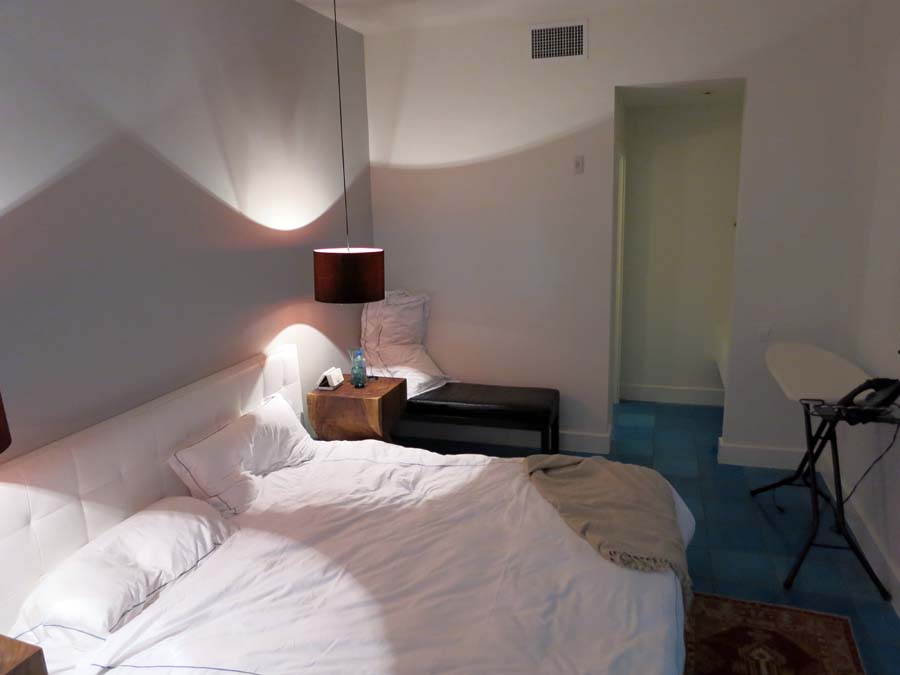 Walk in shower, very spacious.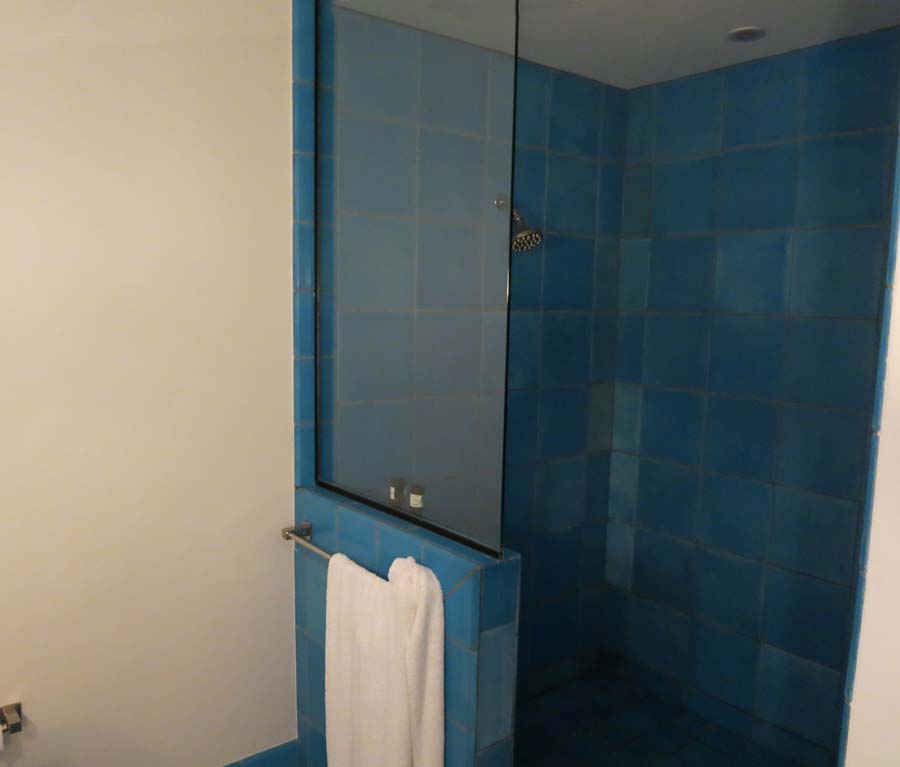 The bathroom (the walk in shower is behind me).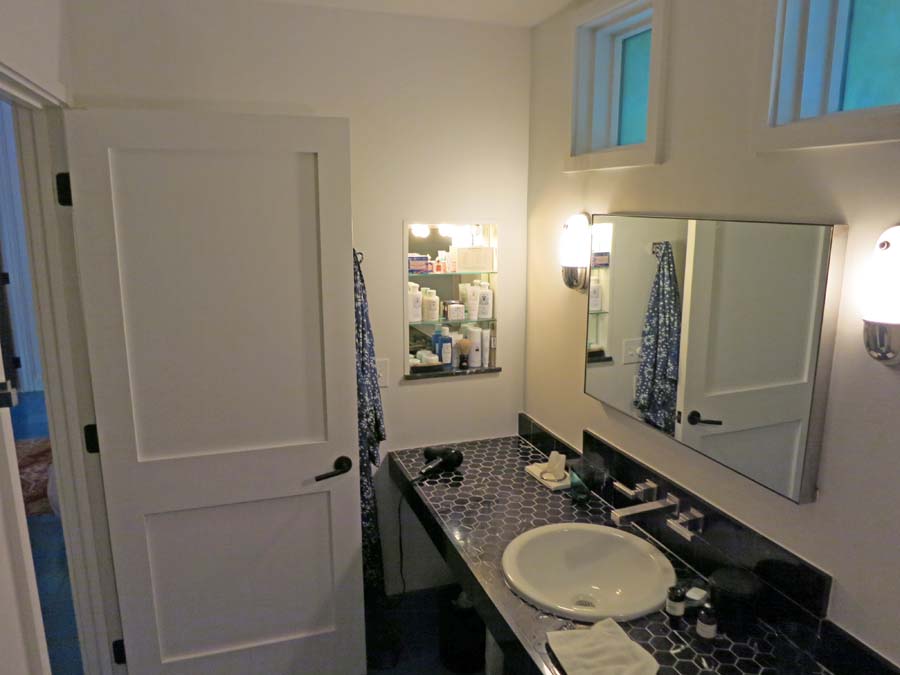 Back in the Austin Airport, Dell is advertising heavily.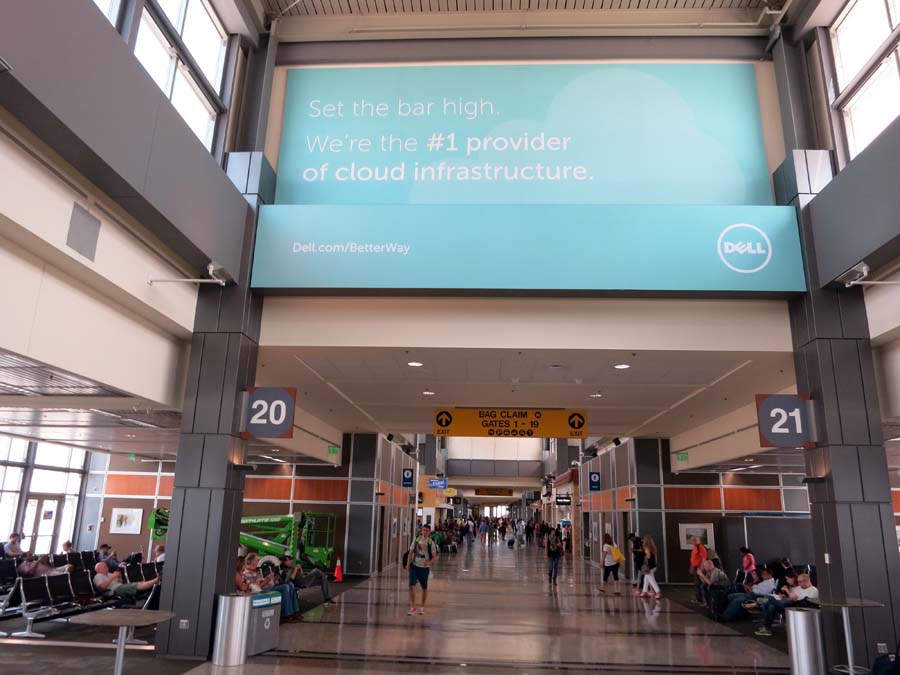 That deep purple disco glow of Virgin America. A tired Katherine settles in for a three hour flight home.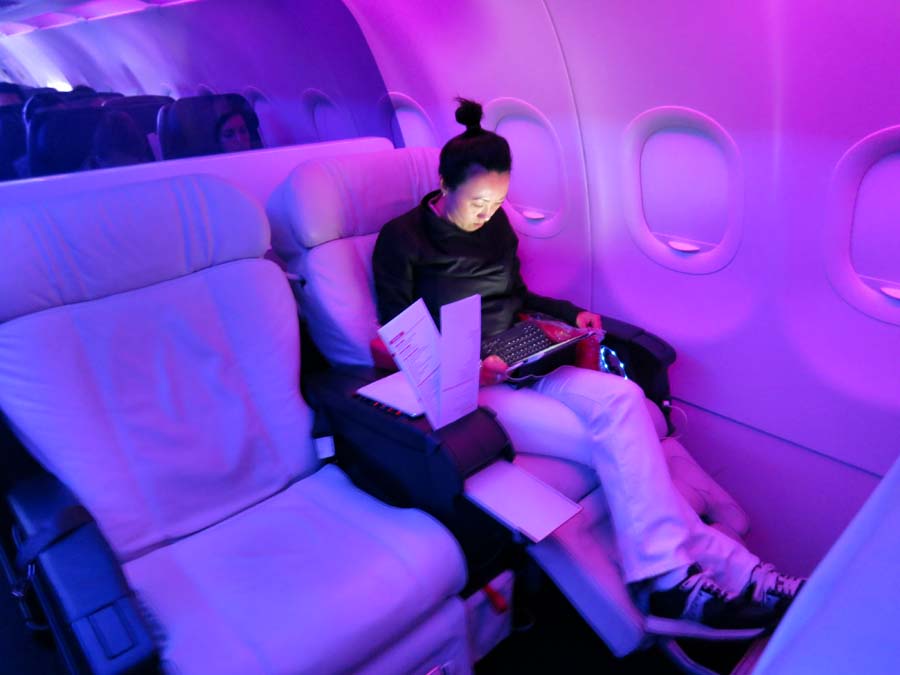 And finally here we are back home on the Airtrain.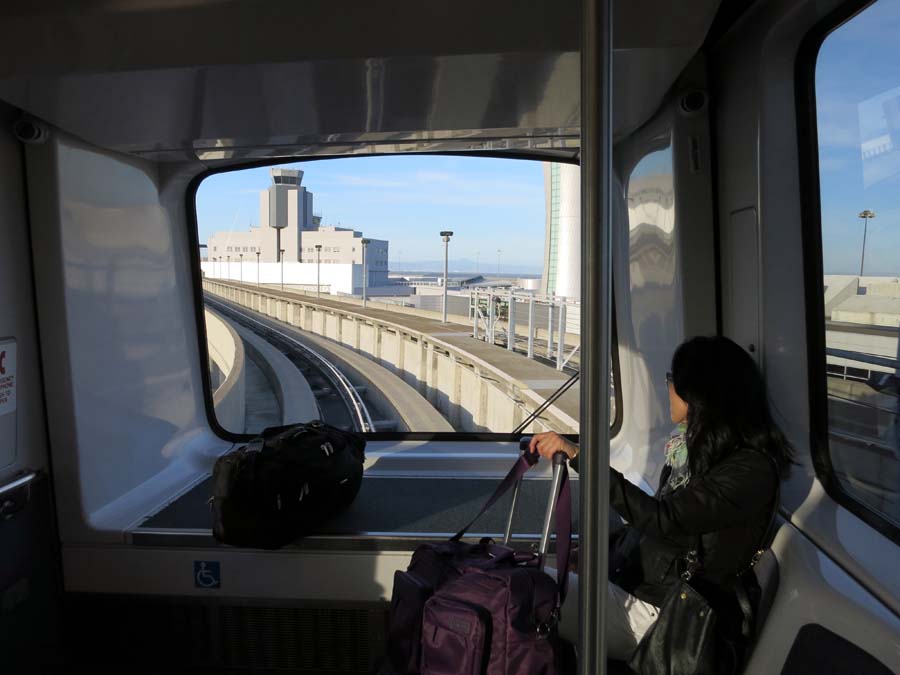 All done!