2015 Omar Steinberg marries Leah Mescher

(7/11/2015)
Katherine and I attended the Omar Steinberg and Leah Mescher wedding on Saturday, July 11th, 2015. We flew in, drove to the wedding (outside Portland), stayed overnight, and flew home. Click on any picture below for a really huge original version.
In the picture below, we drive into Hood River Oregon after lunchtime on Saturday. Notice the kite surfing sails on the Columbia River, Hood River is known for really perfect sail boarding and kite surfing wind conditions.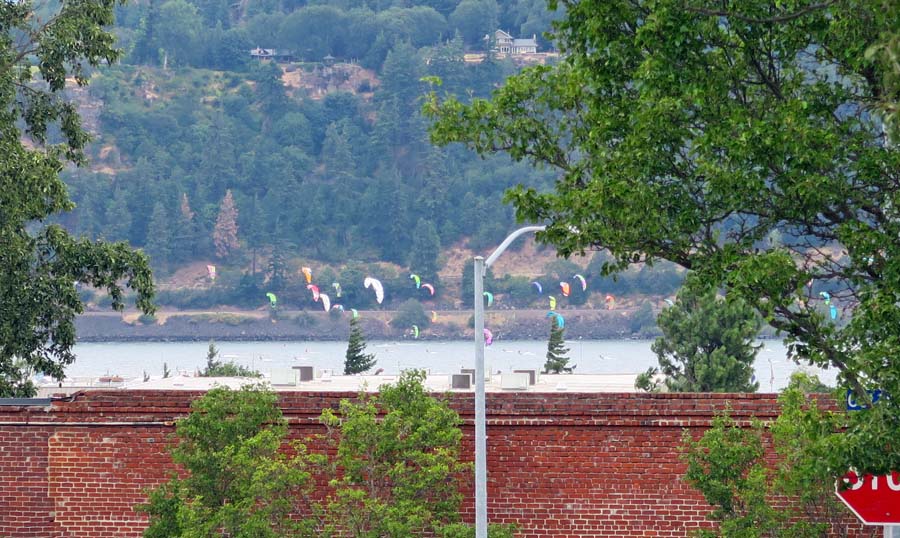 Same picture zoomed back. This is downtown Hood River Oregon.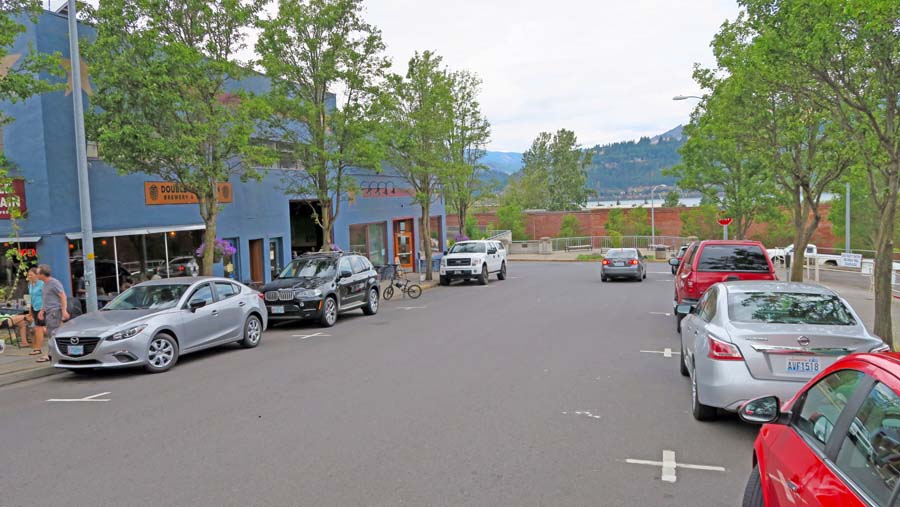 We had lunch at "Double Mountain Brewery".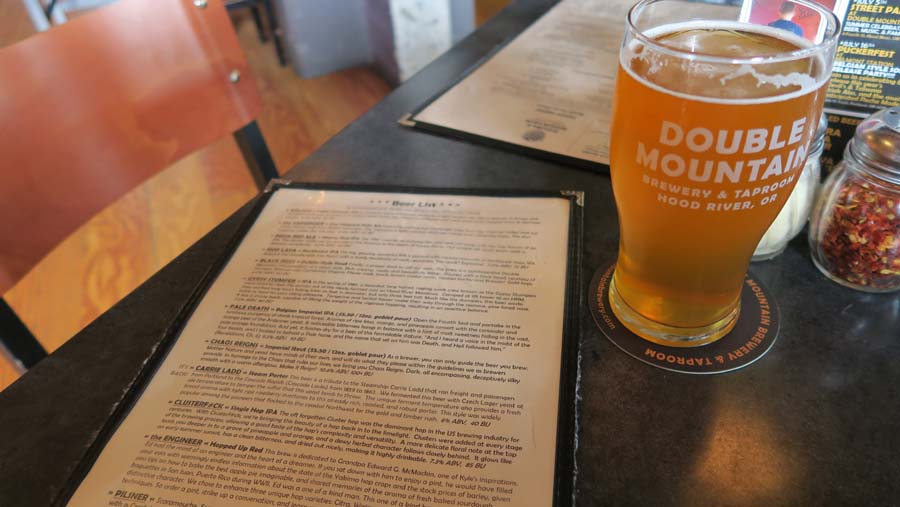 I bought a growler of beer to go, because I had to. I just cannot escape an Oregon microbrewery without a growler.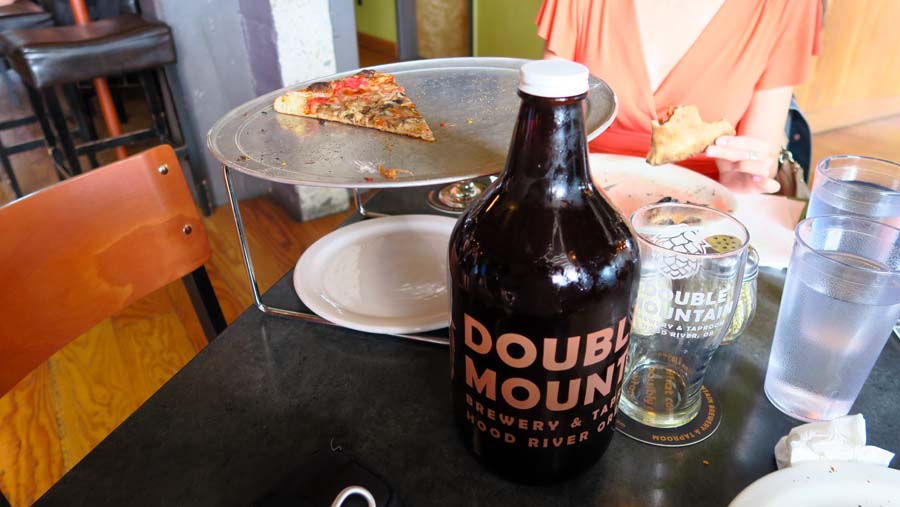 That's Mount Hood Mountain in the distance that we are driving directly towards.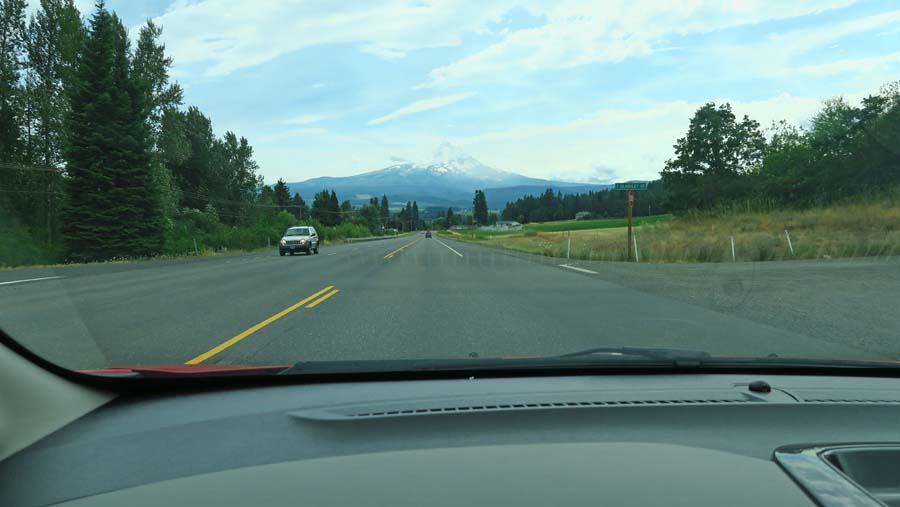 We arrive at the wedding! Below is Katherine talking with Omar the groom.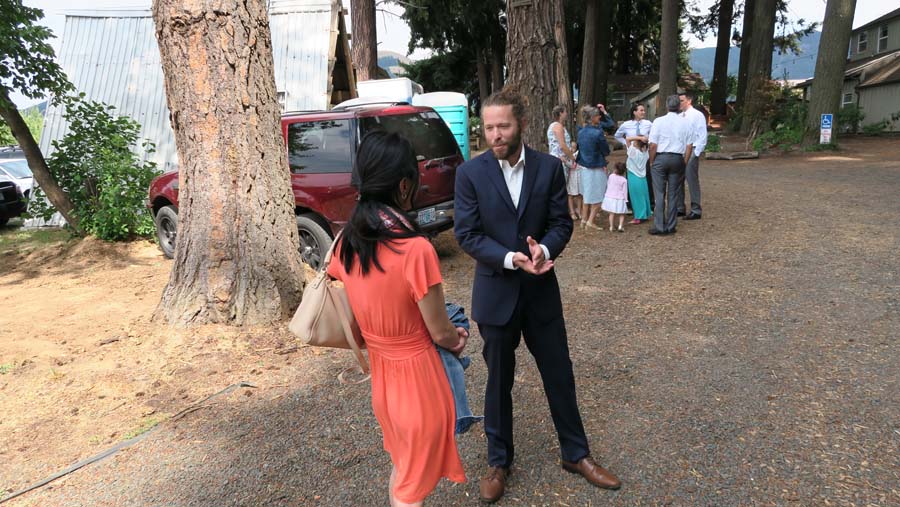 Omar's sister Sarah Steinberg, and her son Isaac.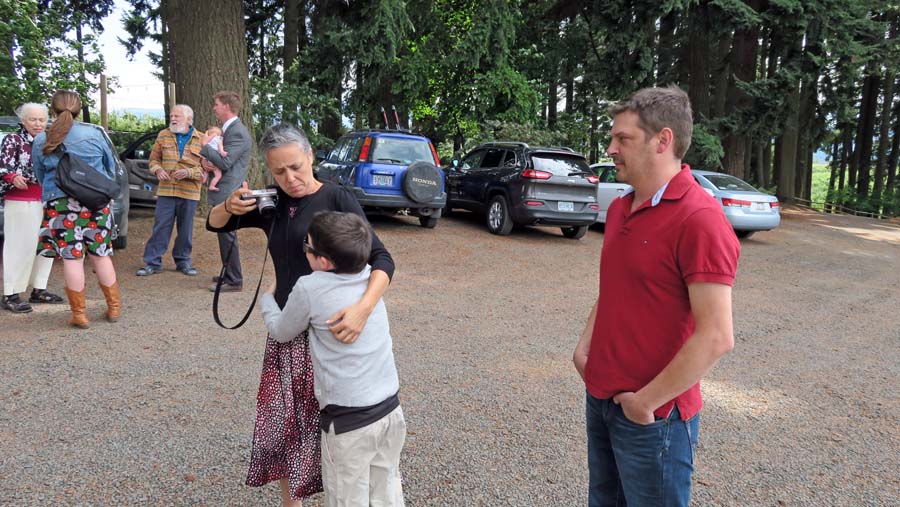 Freeman Murray (on electric unicycle), Katherine Chung, and Omar Steinberg chatting before the wedding. The four of us (including me, Brian Wilson) all met at about the same time at a high tech startup called Kendara in 1999.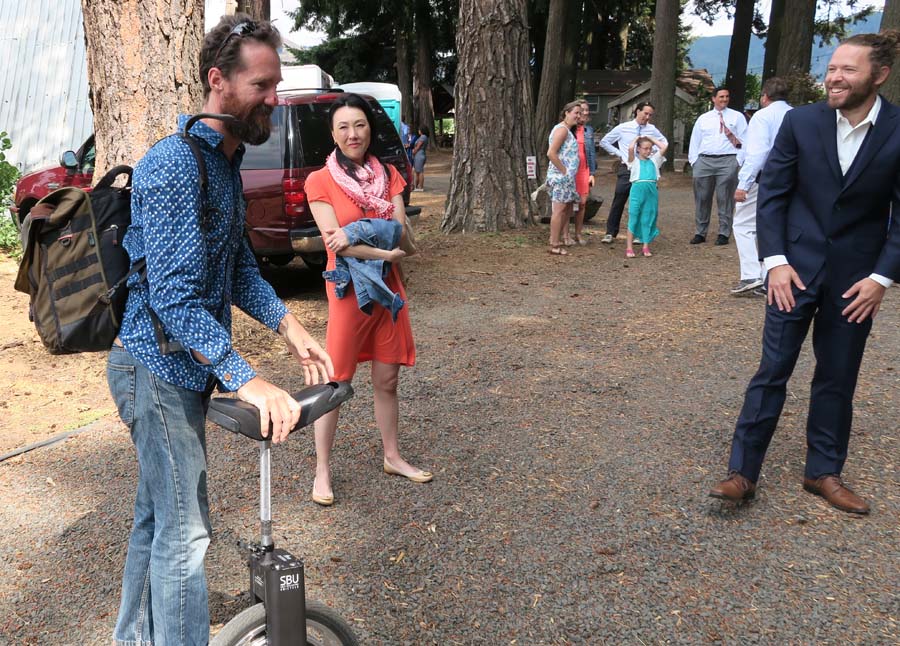 Katherine, Freeman, and Omar's father (?name?)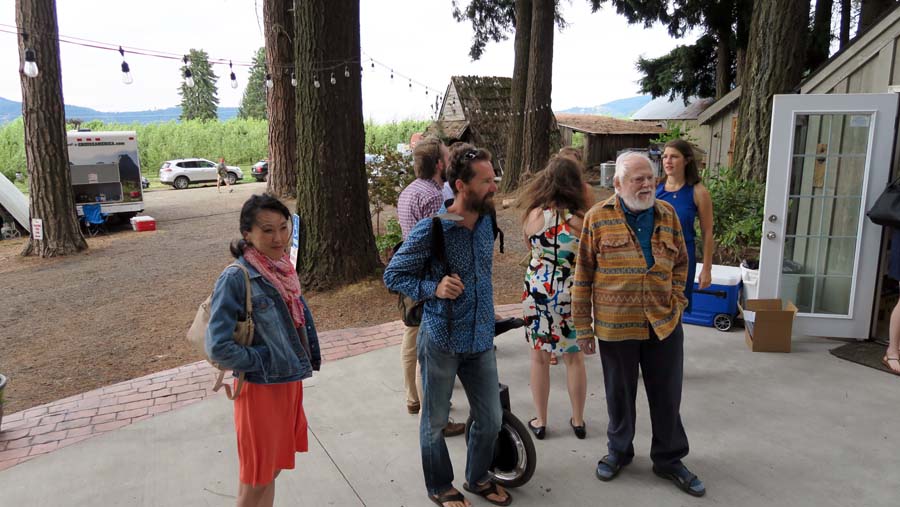 The wedding is about to start, we are facing Mount Hood (the large snow capped mountain in the center of the photo).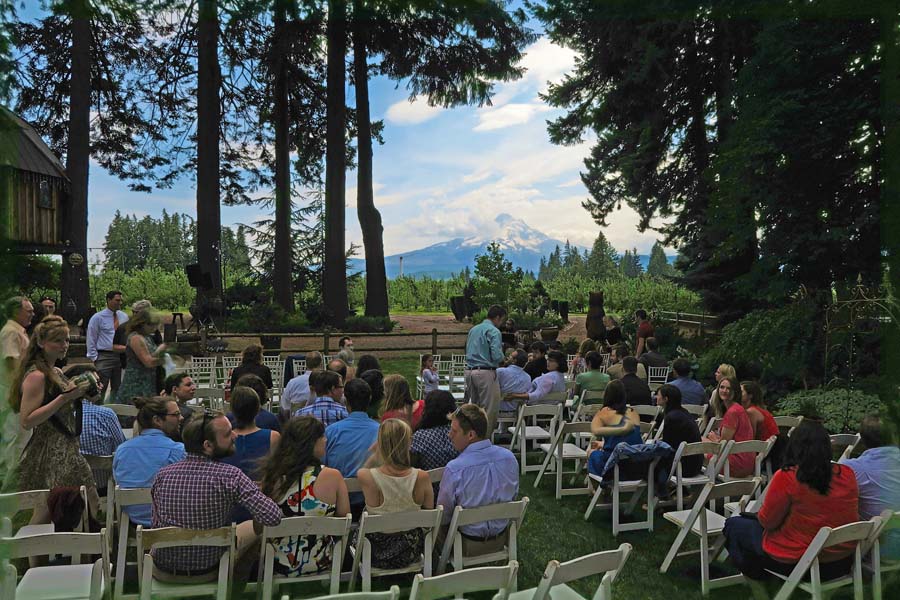 The flower girls are super cute.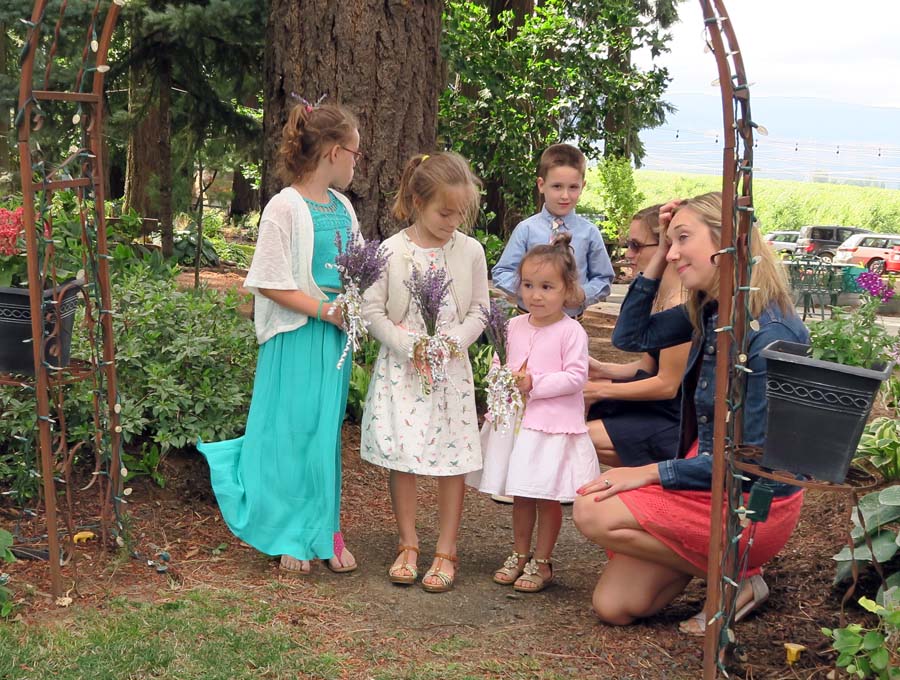 Omar and Leah and Mount Hood.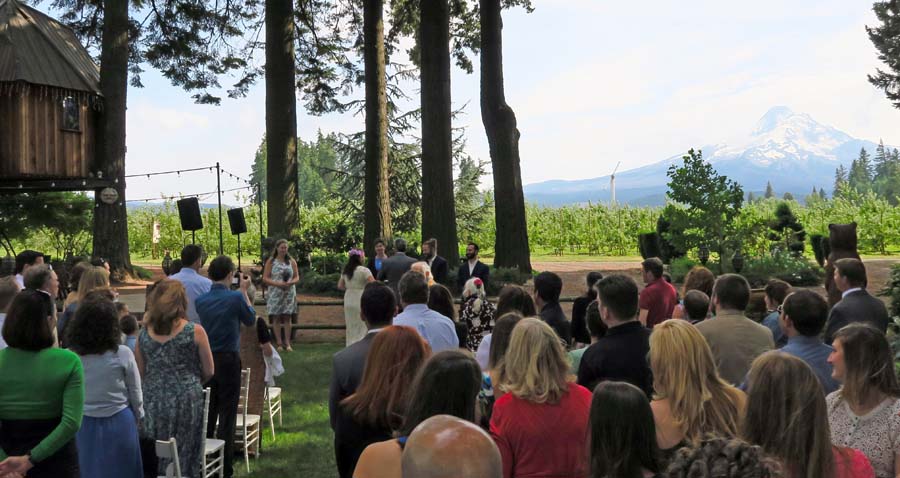 A few words are said by the relatives.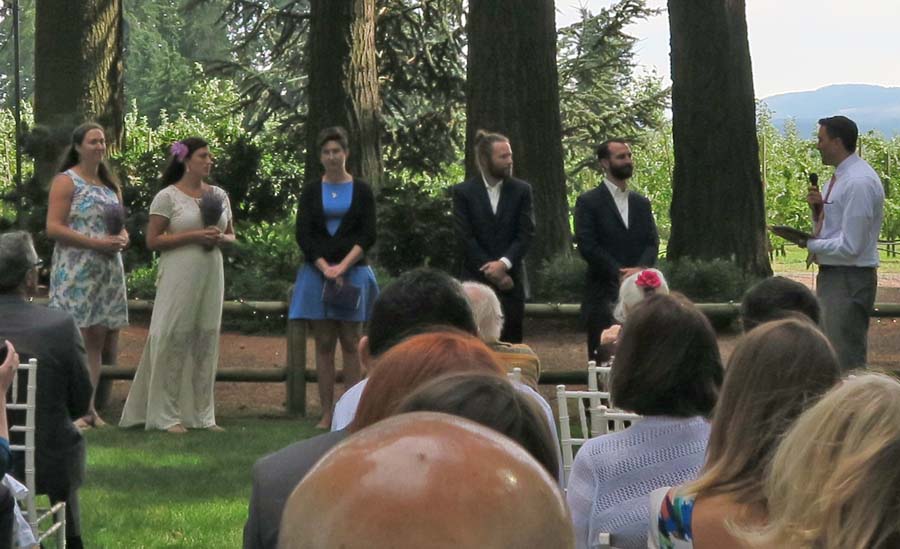 Leah Mescher (left) marries Omar Steinberg (right) by saying her vows. And it's done!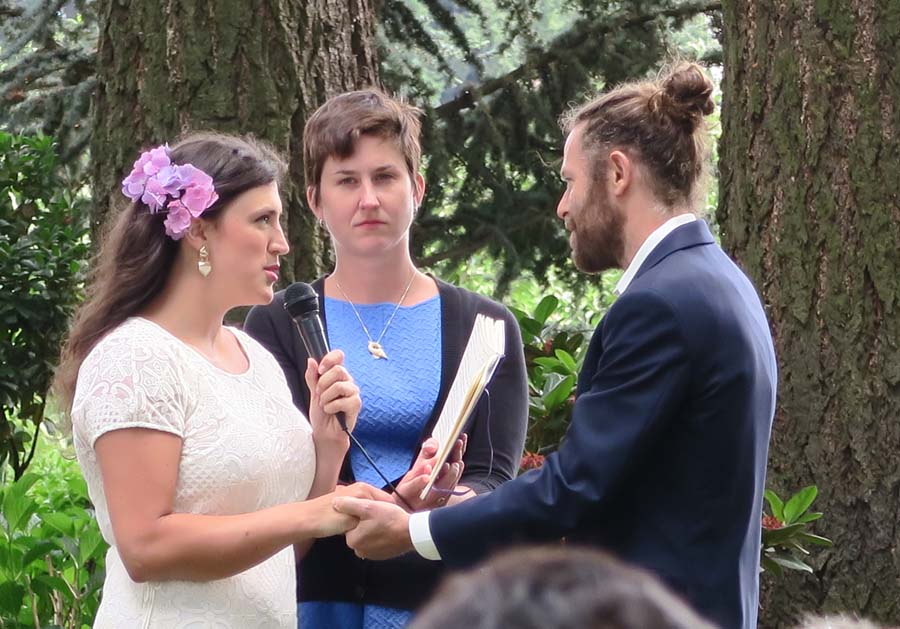 We wander around for 30 minutes waiting for dinner to get setup. The venue is "Miller Farms" at 6991 Allen Road, Parksdale, Oregon. It is super cute, but the shower and bathroom facilities are a little rough. You can stay in a treehouse here with a toilet (but no shower). You can also stay in a little gazebo by the pool that is similar.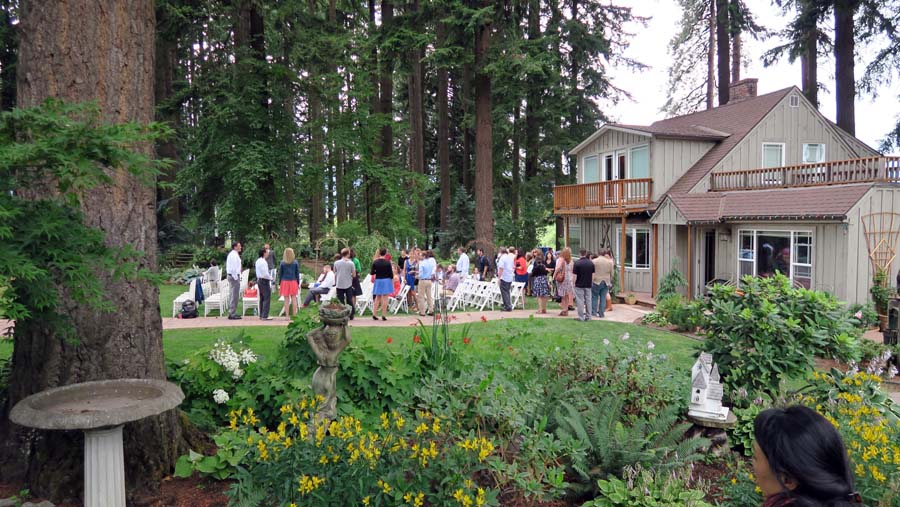 Katherine is clowning around before dinner. Here she is getting grabbed by a bear.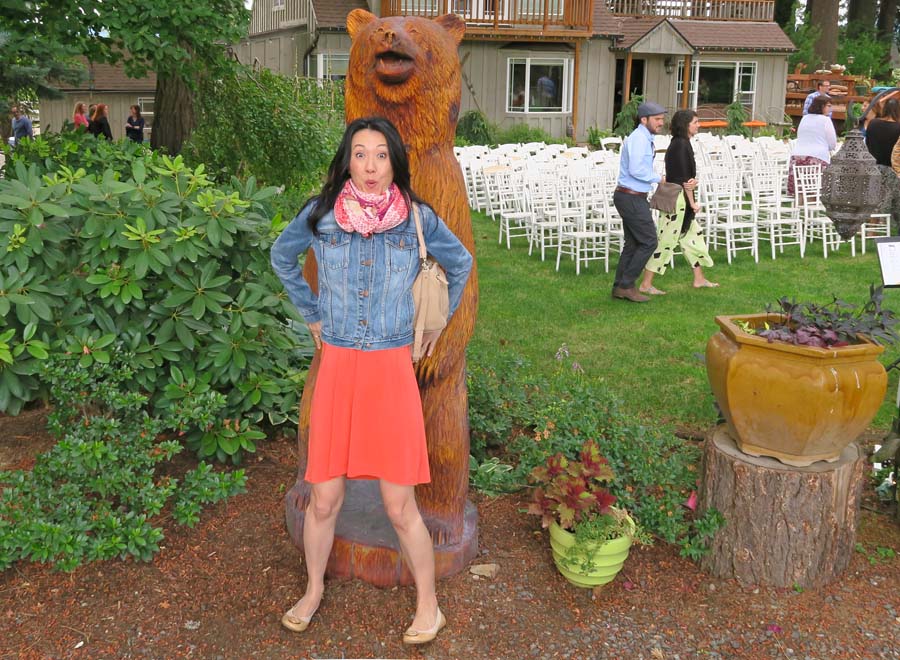 It got kind of windy for an hour (this area is famous for it), and Katherine got cold so she is grabbing me for warmth. Picture by Freeman Murray. Katherine is also wearing a coonskin hat.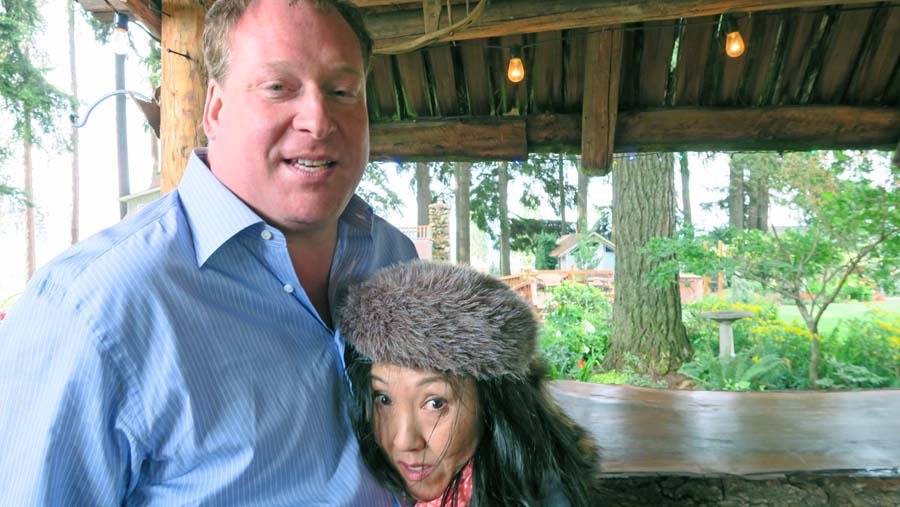 The food was really delicious pulled pork made by Leah's relatives, who slowly roasted the pig themselves.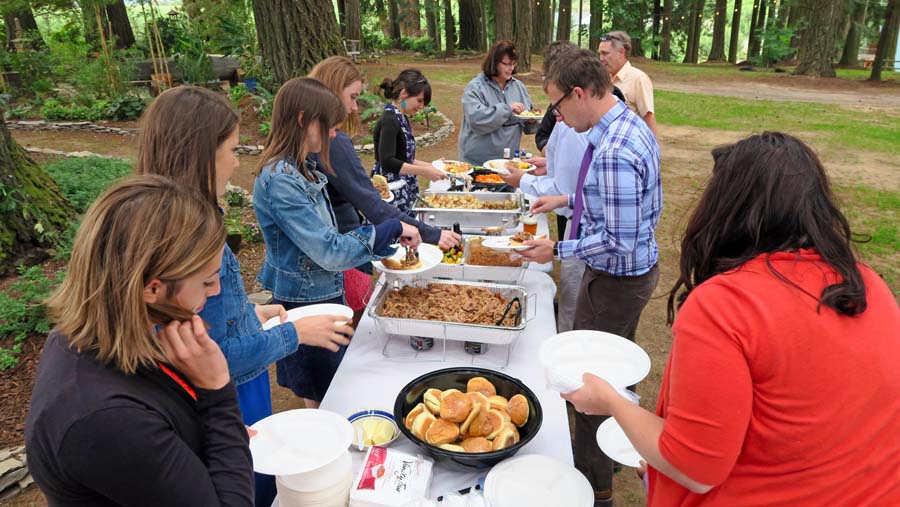 Dinner at Omar's wedding, outside amongst the trees.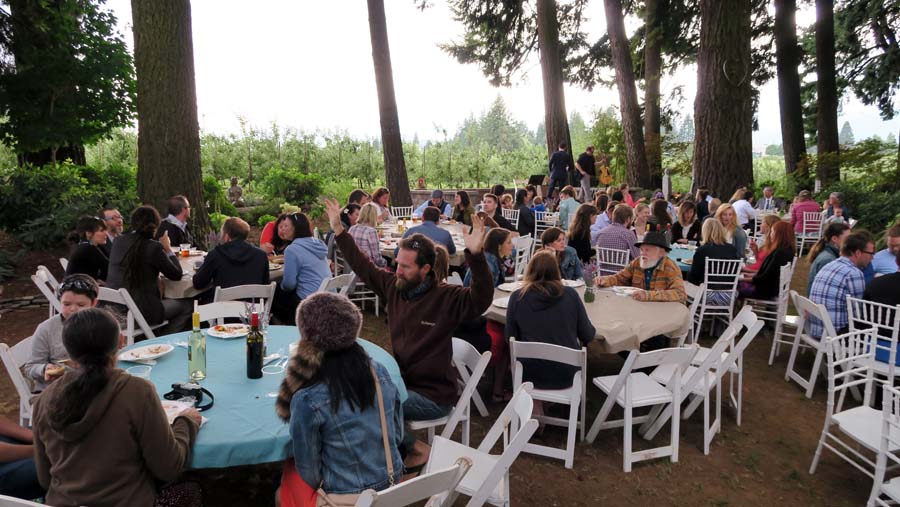 A picture of Mount Hood as the sun begins to set. I took this upstairs in the tree house at Miller's farm.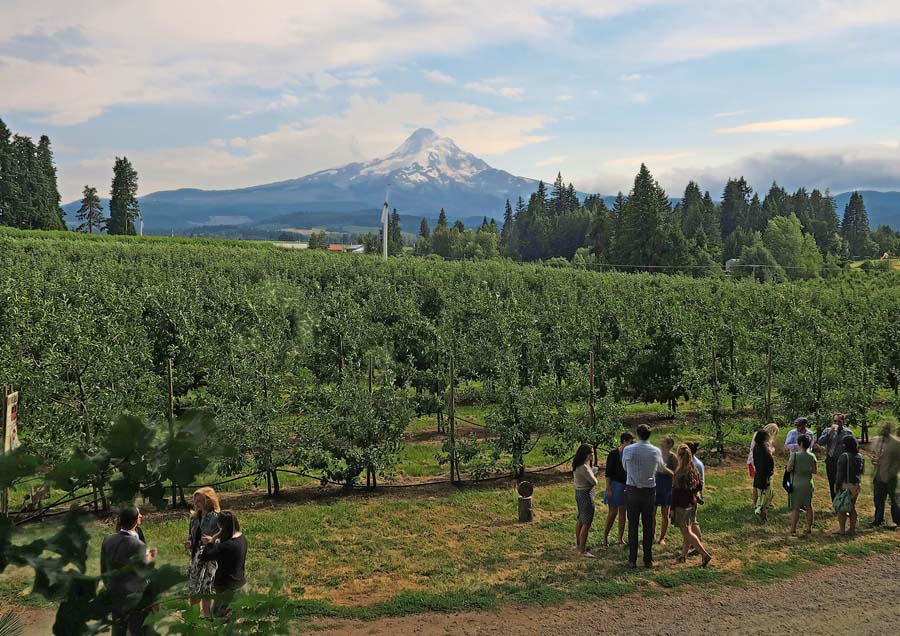 Omar and Leah's first dance as a married couple. The "tree house" is behind them (and above their heads in the picture).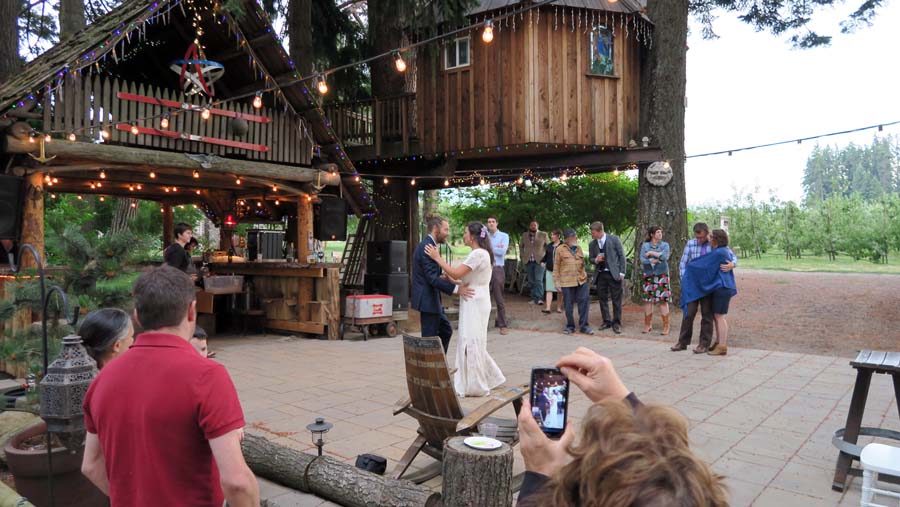 As the sun sets, one final picture from our Bed and Breakfast after the wedding. I cracked the growler open, and had a beer looking at Mount Hood. (I've skied there before a number of years ago growing up.) The Bed and Breakfast we stayed at was called "Bigfoot Lodge" and is located at 1819 Cascade Ave, Hood River, Oregon (where the picture below was taken).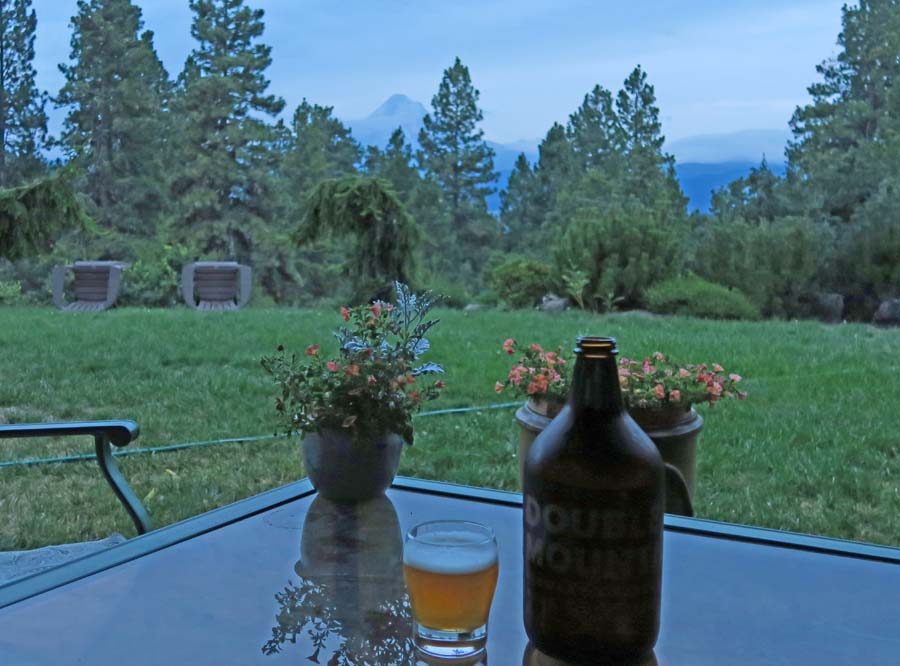 That's it!