2015 Palos Verdes (Los Angeles) Weekend

(2/14/2015)
Some pictures from an overnight trip to visit Katherine's parents Ki (기) and Yong (용) and her brother Will in Palos Verdes (suburb of Los Angeles). Click on any picture below for a higher quality original. The main point of this trip was Will and Yong's birthday dinner on Saturday night, February 14, 2015. Ki made a variety of Korean food and we ate in their Palos Verdes house.
We left on Saturday, February 14. We like to park in "International Parking" at SFO and take the "Air Train" to the terminal. The idiots that run the San Francisco Airport don't realize nobody who flies internationally needs to park, so this is very cheap parking ALWAYS available and very close to the terminal with an automated train coming every two minutes. Here we are on the "Air Train" circling around to the terminals.
Arriving at LAX (Los Angeles Airport), we pick up our rental car, a Ford Fiesta.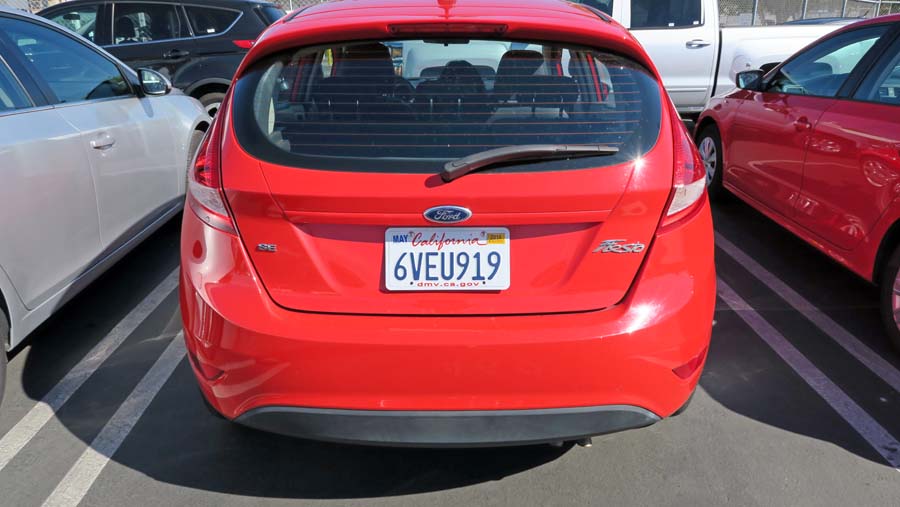 I forgot to take pictures of the amazing meal Ki prepared for all of us Saturday night, so here is Sunday morning at breakfast. On the left is Yong (용) and on the right is Ki (기).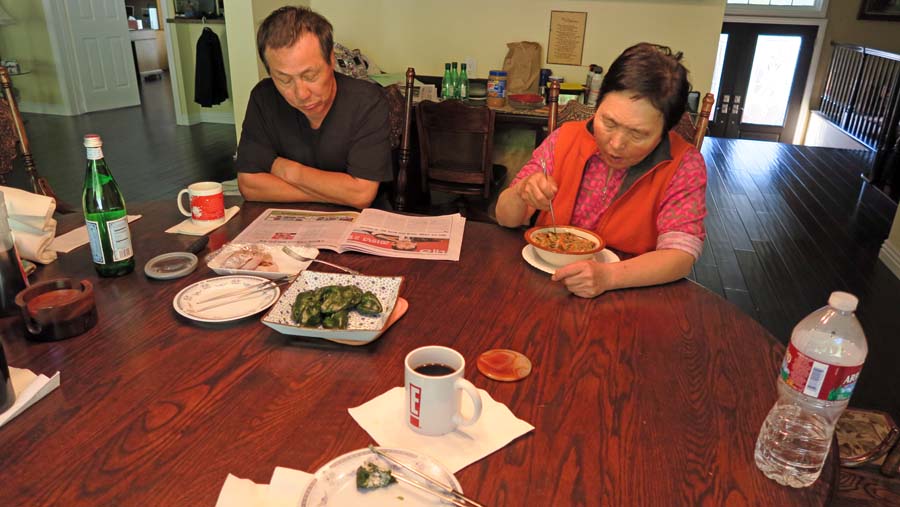 Will on the far left, Katherine, and Yong at breakfast. Katherine looks tired.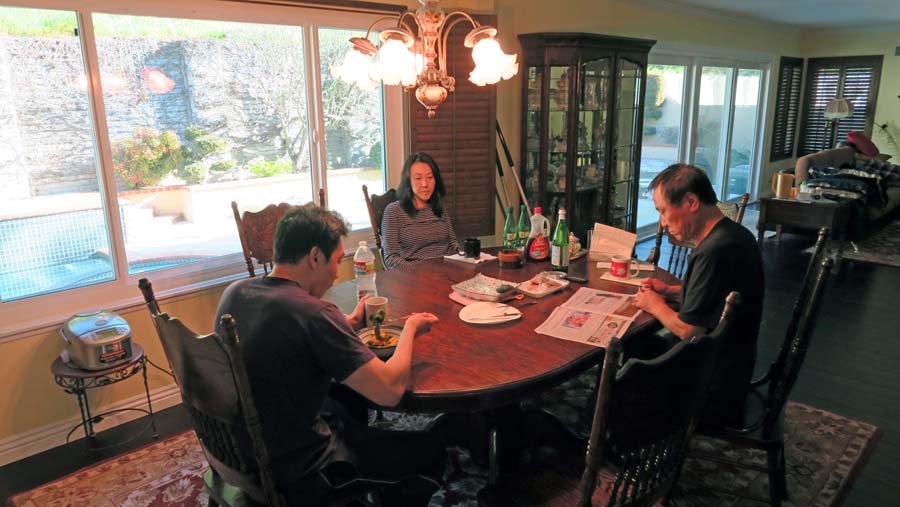 It was a furiously fast trip, here we are saying goodbye in front of the Chung house in Palos Verdes.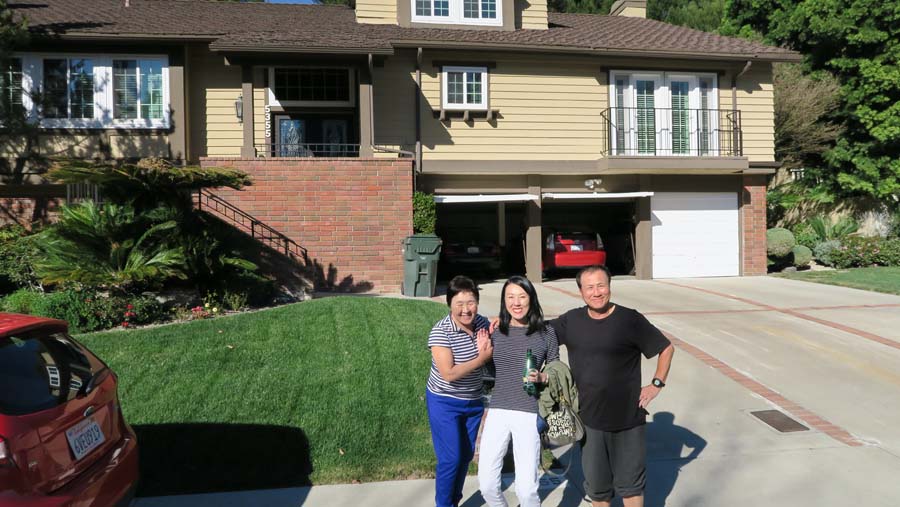 And back home at sunset at SFO, it's actually kind of pretty, picture taken from the Air Train.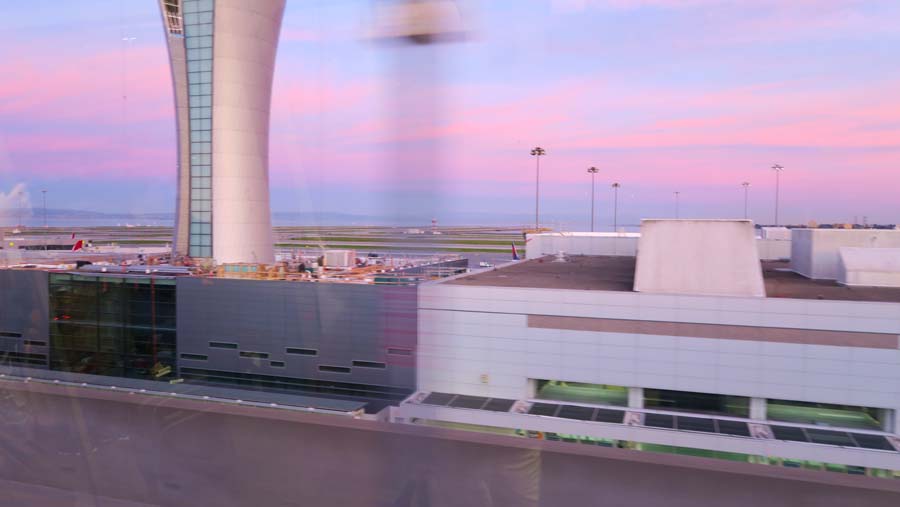 All done!
Return to Ski-Epic home pagee.