2015 Ramey Echt's 50th Birthday Party in Santa Barbara

(11/7/2015)
On Saturday, 11/7/2015 Katherine and I attended Ramey Echt's 50th birthday party in Santa Barbara. We flew from Palo Alto Airport (PAO) to Santa Barbara Airport (SBA) on a direct non-stop flight on GaryAir and flew back the same night. Click on any picture below for the highest quality huge original.
As we departed out of Palo Alto Airport we ran into friends Chris Kelly and Jennifer Carrico who were on their way to Sacramento to watch a basketball game. Below you can see the airplane we took on the left and the airplane Chris & Jennifer's took to Sacramento on the right.
Geeky Comparison: The airplane we took is a Piper Matrix PA-46R-350T. Chris & Jen's ride is a Beechcraft King Air C90GTI. Ours (Piper Matrix) is smaller and not pressurized (so it can only go up to 11,500 feet comfortably without oxygen masks) and theirs (King Air) has a pressurized cabin so it can go up to 30,000 feet. The Matrix costs about $820,000 to buy, while the King Air costs about $3.4 million to buy. The Matrix cruises at 215 mph, while the King Air cruises faster at 260 mph. The Matrix rents for $1,000/hour when flying forward at 215 mph and the King Air is about 2.5x as expensive ($2,500/hour when flying forward at 260 mph).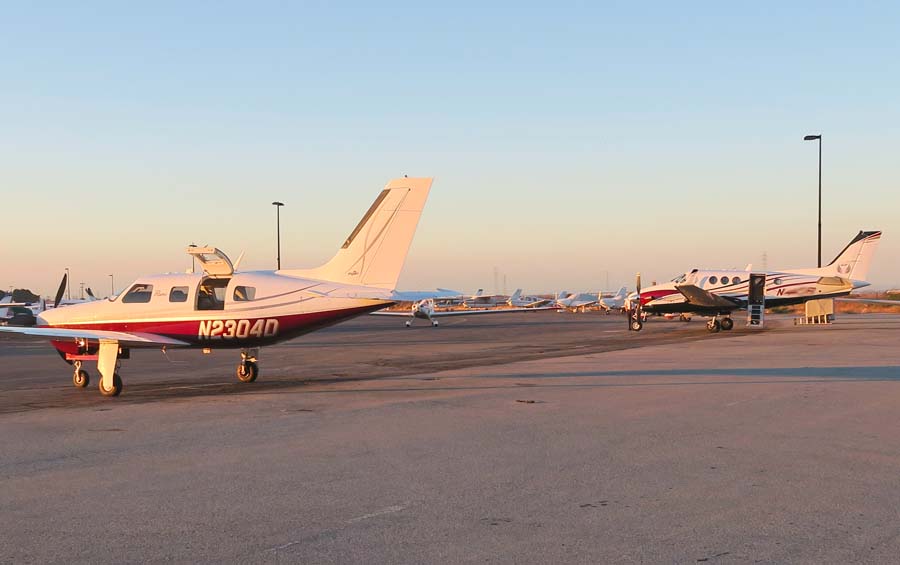 A movie of the takeoffs and landings of the Piper Matrix. It starts taking off from Palo Alto Airport, lands in Santa Barbara, and then reverses the trip. Click here for the highest quality original of this movie (in Apple Quicktime format, may not play in a Windows PC).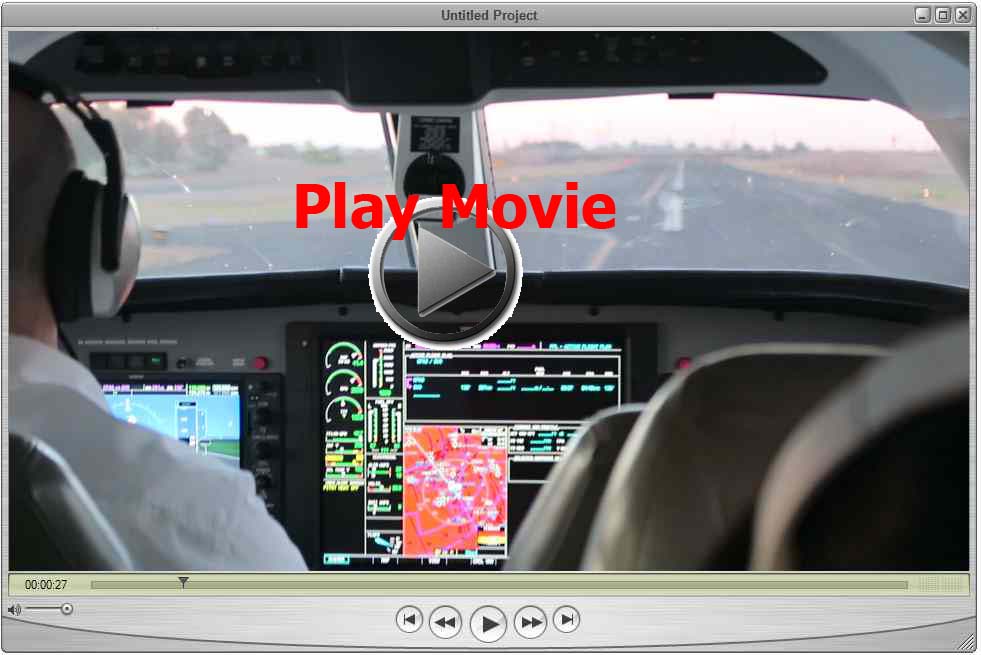 Katherine in an airplane.
As the sun sets to the west I took this picture I like.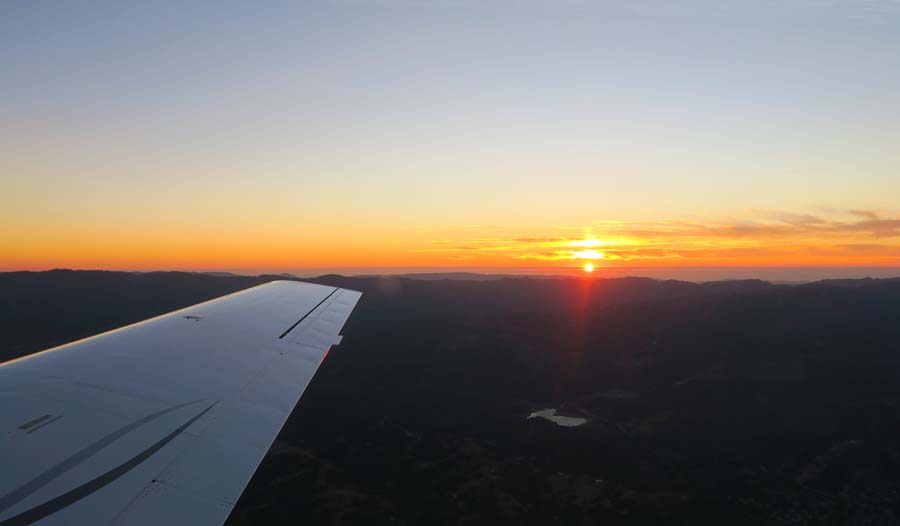 We pass the town of Morrow Bay and in the low light immediately after sunset I took this picture of Morrow Rock.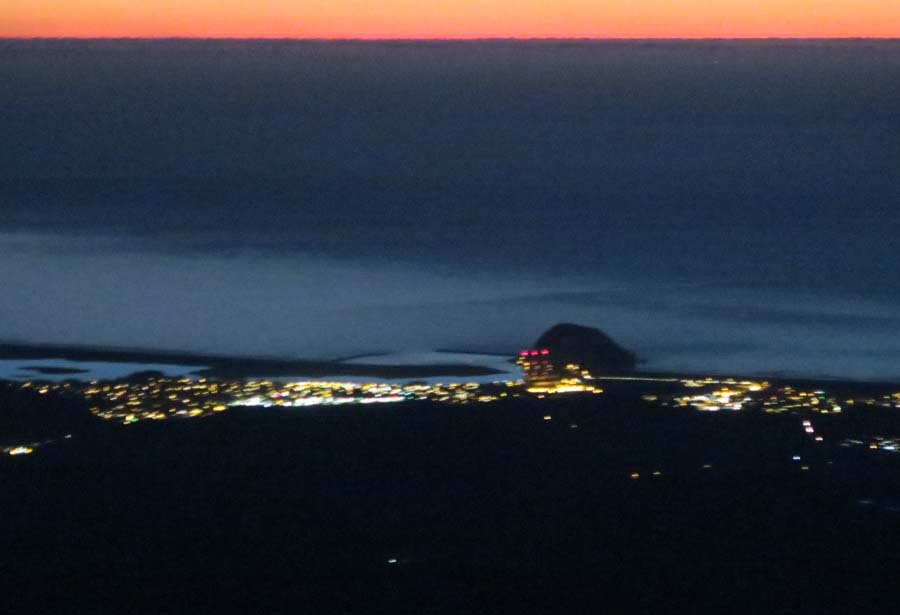 The pilot (Dave) noticed this first, and pointed it out. Vandenburg Air Force Base launch a test missile. Below is my picture I took of it.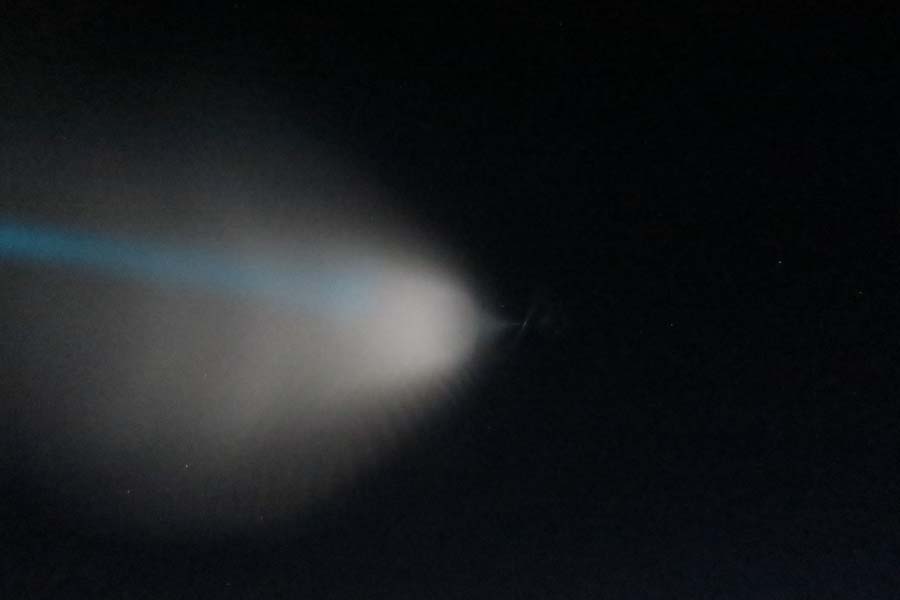 A random zoomed in picture of the cockpit and a Garmin G1000 glass cockpit. Below it is showing what all the winds aloft are at 9,000 feet, and where our airplane is.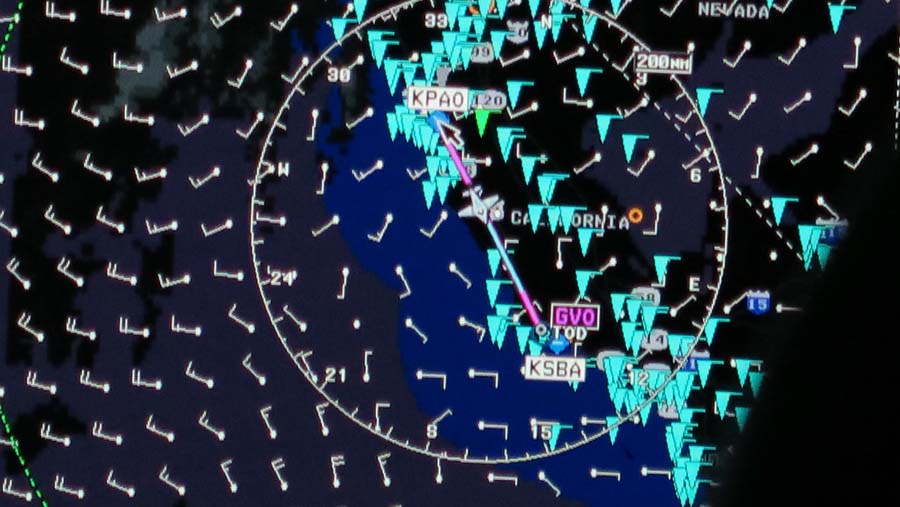 At Ramey's party.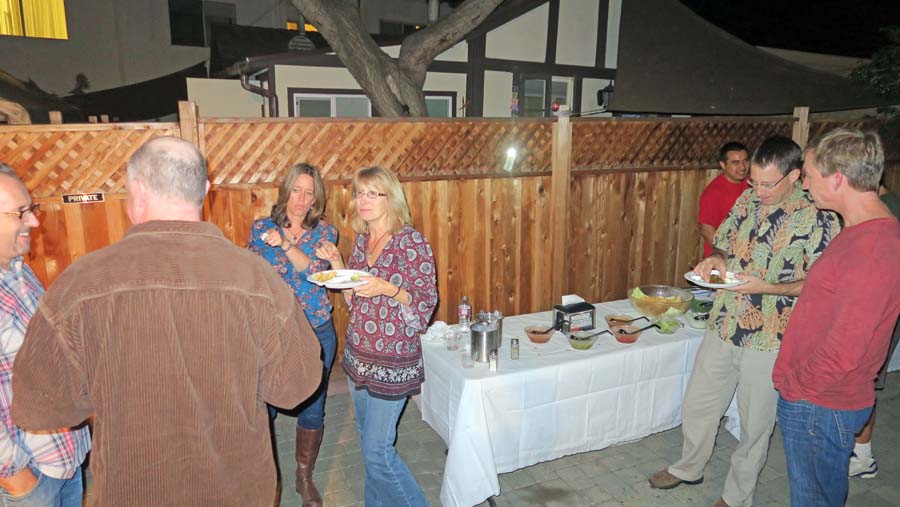 Kids at Ramey's 50th birthday party.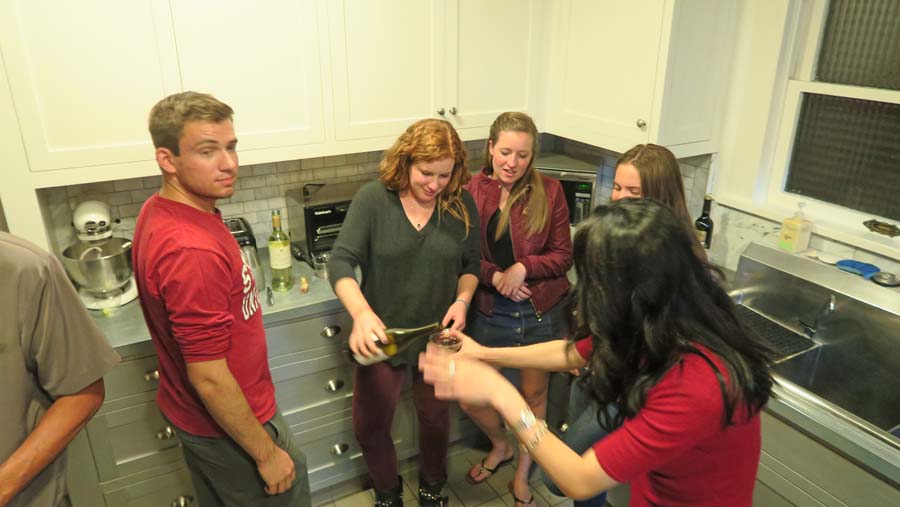 (Big) Ari Echt and other family.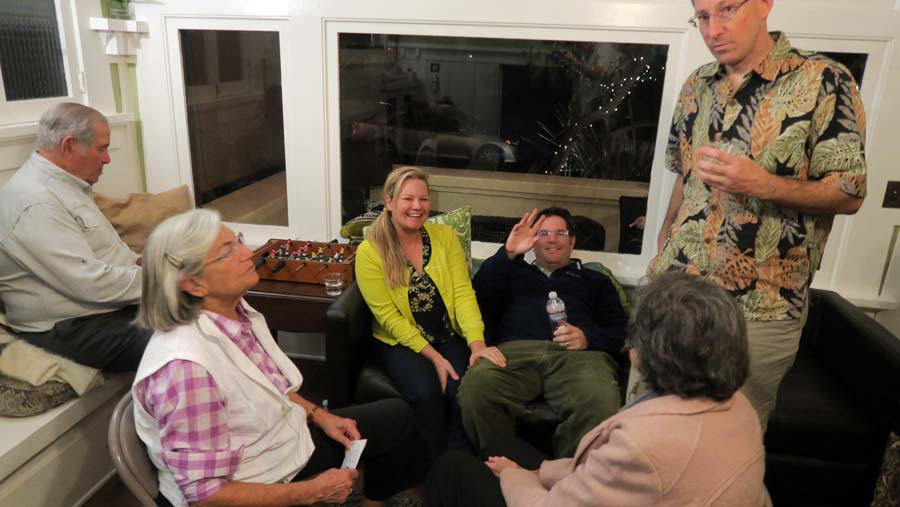 There is a flash mob dance.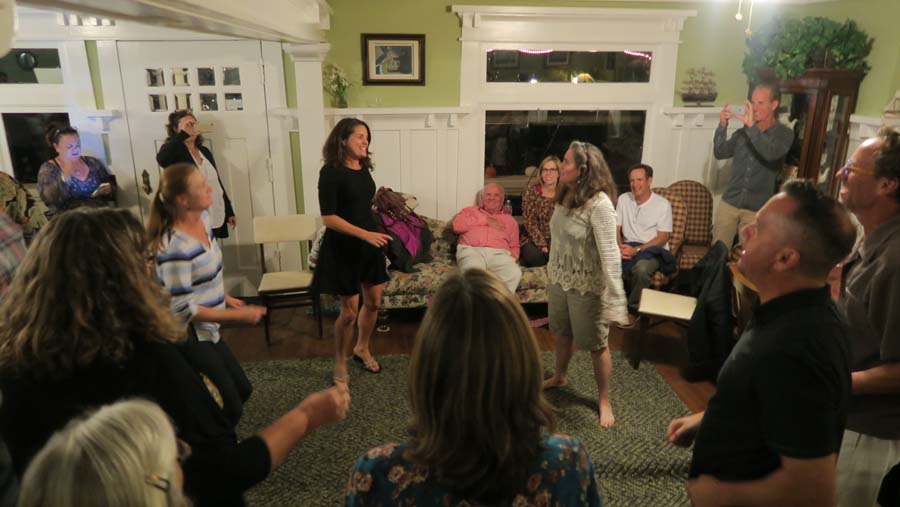 People say some things.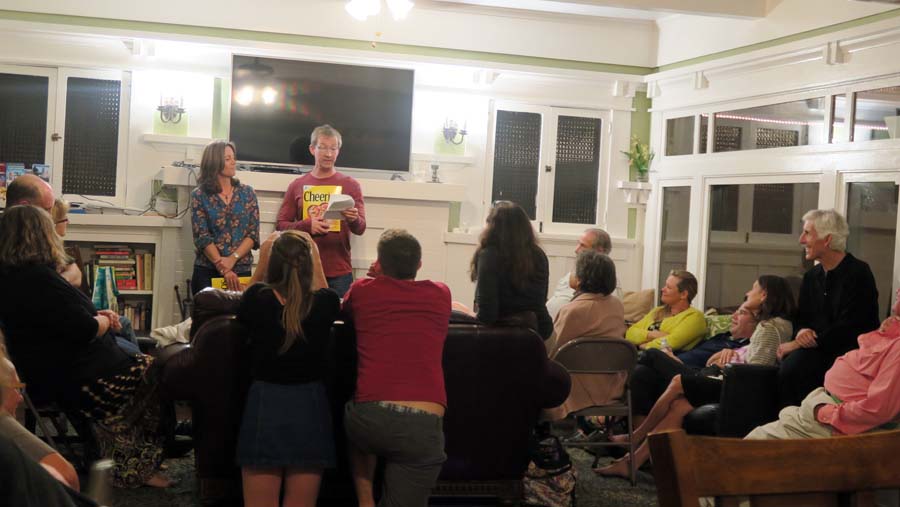 Ari & Eli say some things.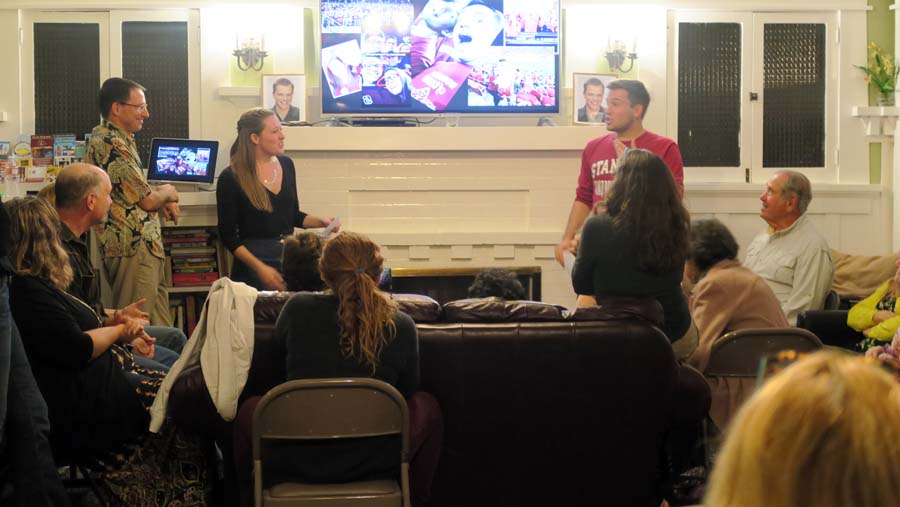 And we fly home!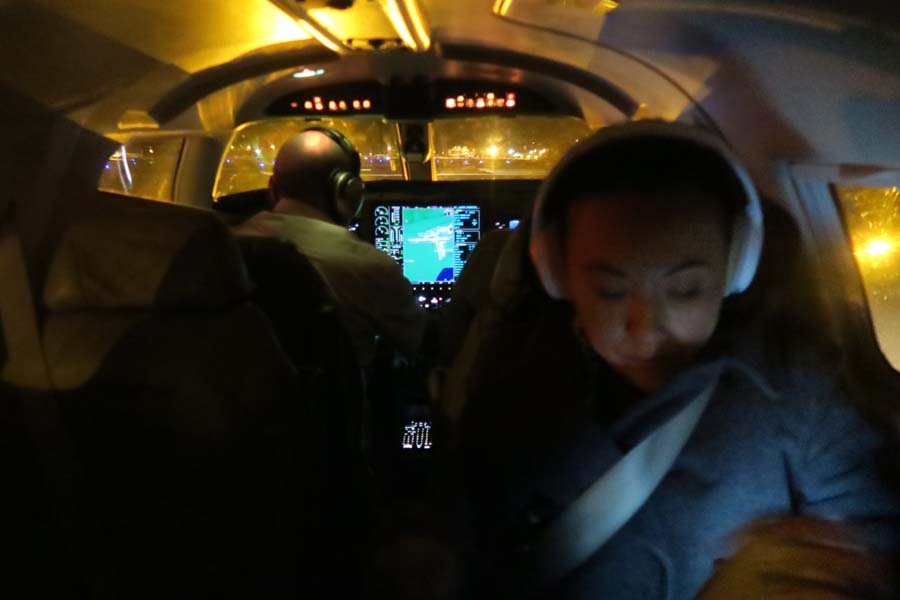 That's it!