2015 San Mateo Pothole

(6/9/2015)
This pothole has existed for MONTHS at the corner of S El Camino Real and Baldwin Street in San Mateo, California. I drive around it every morning on the way to work. This bad boy is more than 2 inches deep and almost as large as the man hole cover next to it. California cannot even keep it's own roads paved and repaired. I'm thinking of mixing up some cement and fixing this myself. Estimated cost if I forget to swerve around this pothole is about $300 in car damage. My estimate of cost to repair it is about $5 in cement.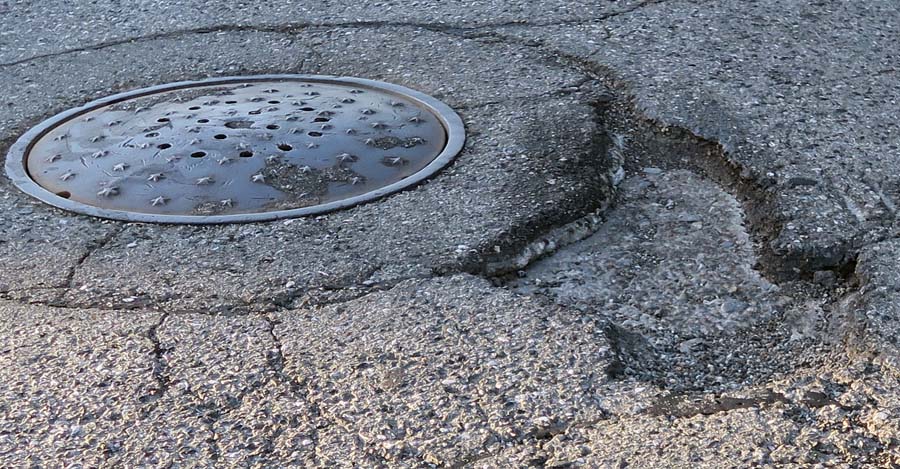 Here is a picture of the front wheel of my car dropped inside. I "eased" the car into the pothole to avoid any damage to my car.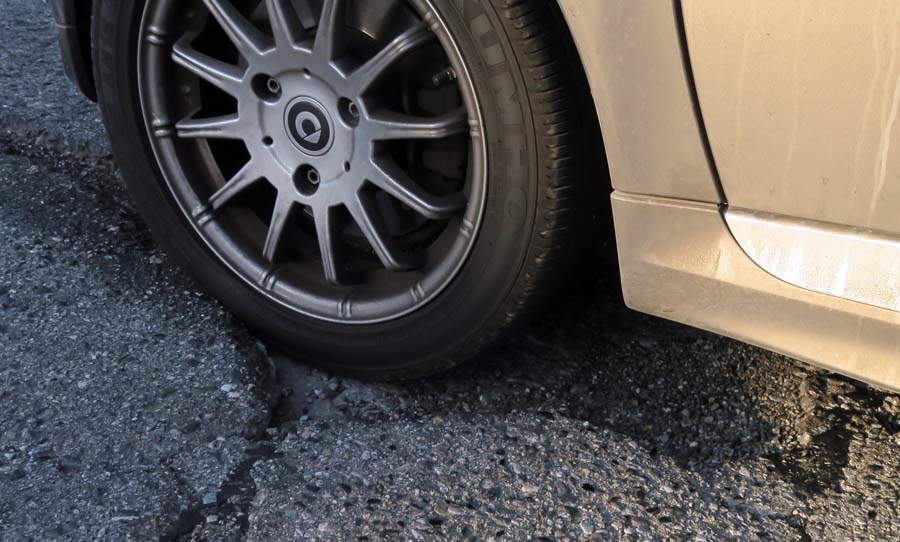 That's it!