2016 Portola Valley 4th of July

(7/4/2016)
Three photos from our small 4th of July barbeque on 7/4/2016. Click on any picture below for a higher quality original.
Below from left to right is: Eli, Chris (seated wearing sunglasses), Luke, Kevin (sitting in shallow end of pool with plate of food), Nathanael (wearing Stanford Engineering shirt), George (in swimming pool wearing dark glasses), Jennie (long dark hair and glasses with feet in pool), Taylor (with Chou Chou on her lap), Reed (mostly obscured by chair), and Kat (Kate?) on far right reclined in chair.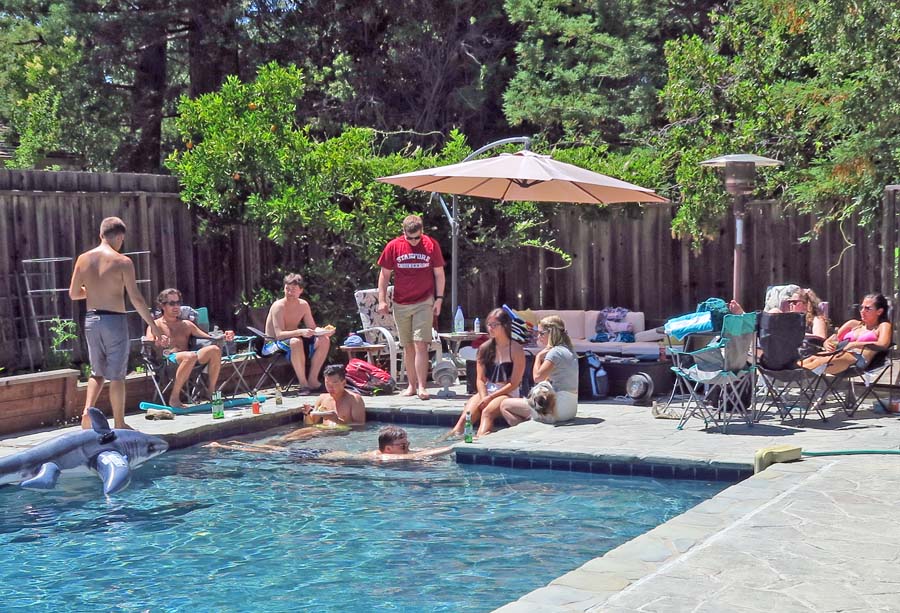 David McDougald and the food setup. The older generation sat in the yard and left the Stanford kids to the pool alone.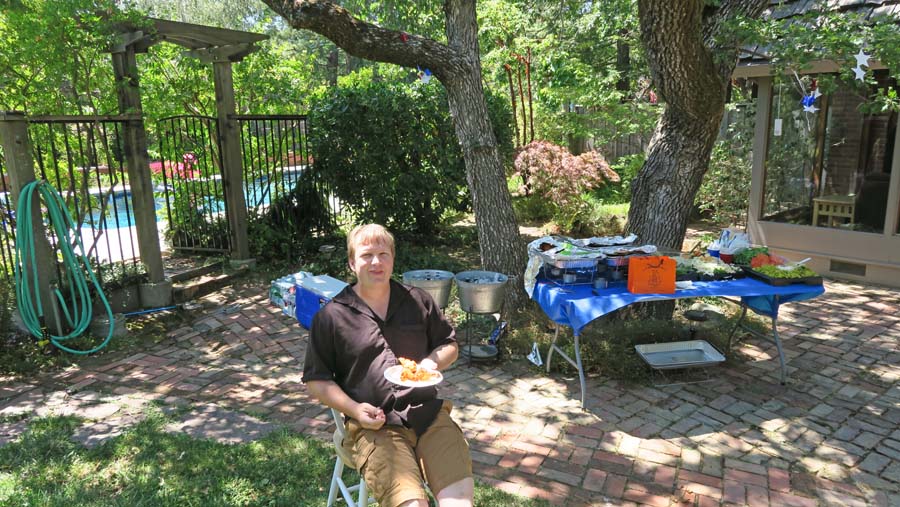 As the sun went down, the Stanford kids went off to watch fireworks, and the adults sat by the heat lamp for another hour. Katherine, Eric Hawkes, and David. And I'm Brian (author of this page and ski-epic.com in general).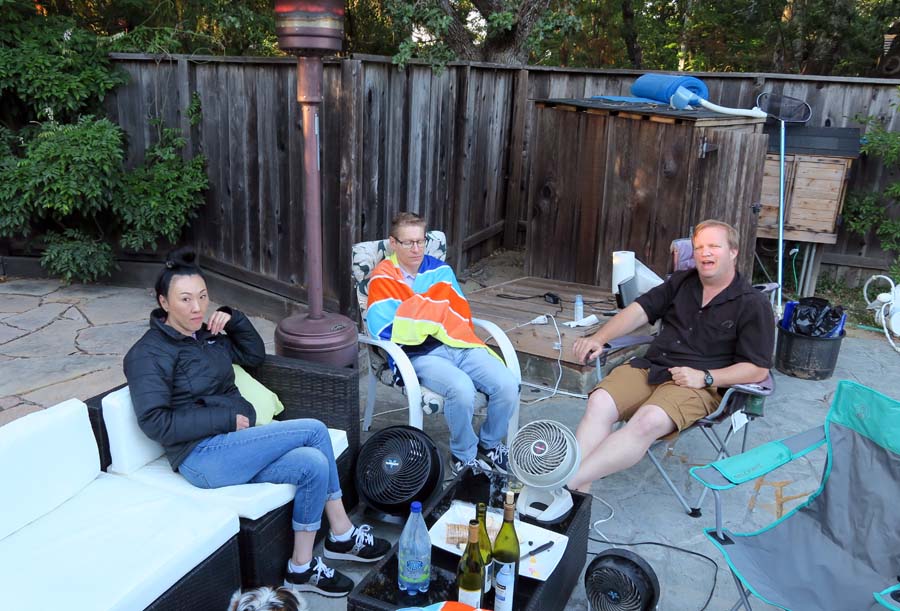 All done!
Things to remember for next year
THIS IS NOT FOR YOU, STOP READING (this is just for us to remember things for next year).
- We ordered 7 platters of food from Safeway (including ribs which were simply pre-packaged on the shelf) - ribs, chicken strips, chicken wings, veggie, etc
- Check storage for sterno (heat candles for food) WE BURNED ALL BUT ONE, red white and blue napkins, blue table cloth (roll), etc
- "Backup" food is burgers and hot dogs.
- Katherine had an additional note about food (possibly ask for extra BBQ sauce for ribs)