2016 Xmas and New Years

(12/25/2016 & 12/31/2016)
This page is just to remember what we were doing on these dates, and combines two tiny web pages into one. On 12/25/2016 Brian and Katherine spent a very quiet Xmas day alone together in our home in Portola Valley. On New Years eve (12/31/2016) we got together with friends Billy Ng, Evelyn Wong (their house) and also Bryan Kim ( Bryan Bong Gyoune Kim) and his wife Jinny and their two kids Kenneth and Hannah and Casey Jones and Elsie Munar. Click on any picture below for a really huge version.
The first picture below is Xmas dinner in our private home in Portola Valley. Notice there are only two settings (Katherine and Brian). I think this might be a first for me, but it has been a stressful time at work and I enjoyed the down time.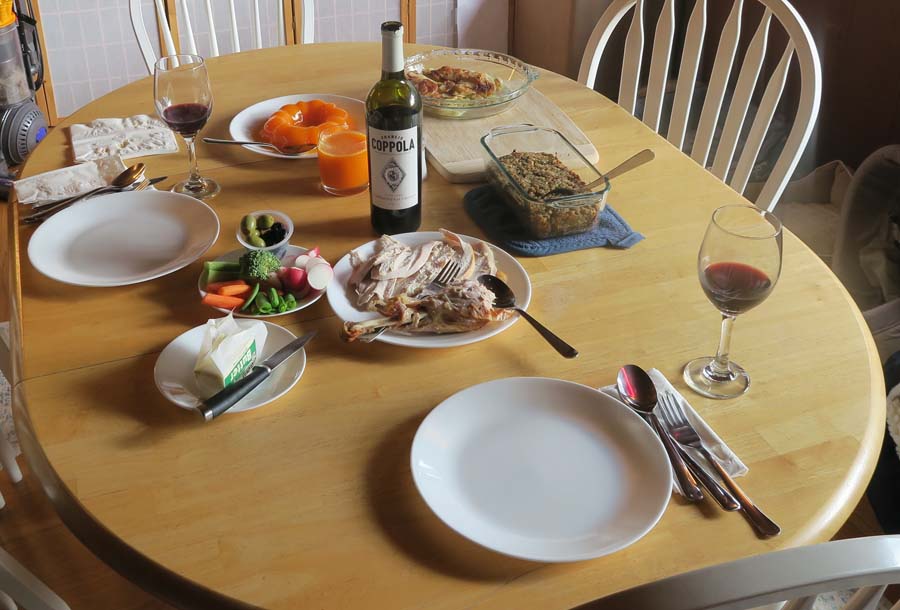 Now this is on New Year's Eve (12/31/2016). From left to right around the table: Kenneth Kim, Bryan Bong Gyoune Kim, Jenny Kim (hidden behind Bryan), Hannah Kim, Billy Ng (standing up and this is Billy's home), Evelyn Wong, Casey Jones, Elsie Munar (Casey's wife), Katherine Chung, and myself (Brian Wilson). We are having Shabu Shabu which is a Japanese boiling broth that you put thinly cut meat and vegetables into. Kind of like Broth Fondue.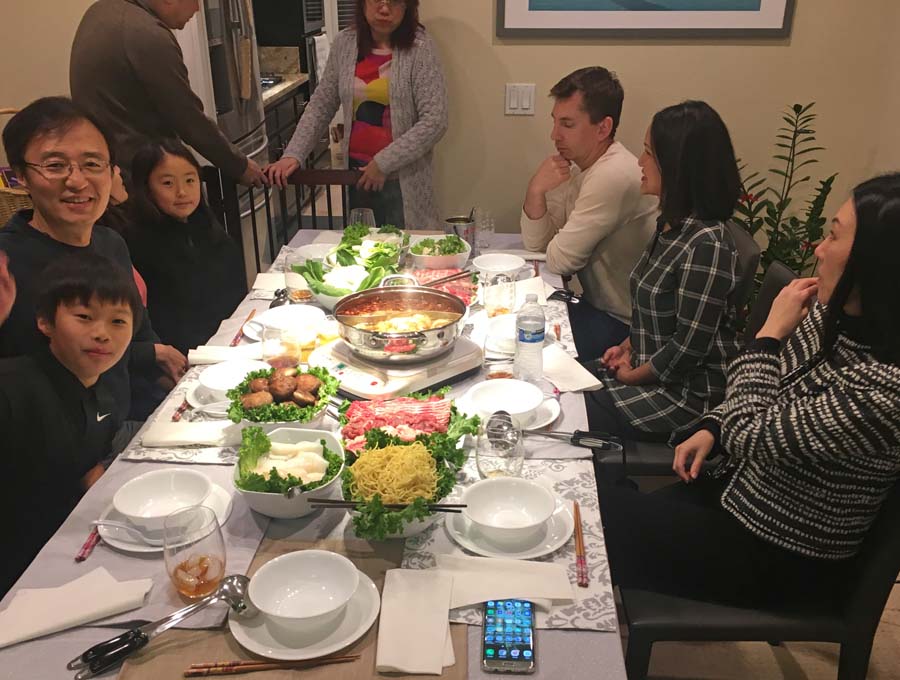 Billy and Evelyn made this dip from http://www.heyheygourmet.com, it was surprisingly spicy (in a good way):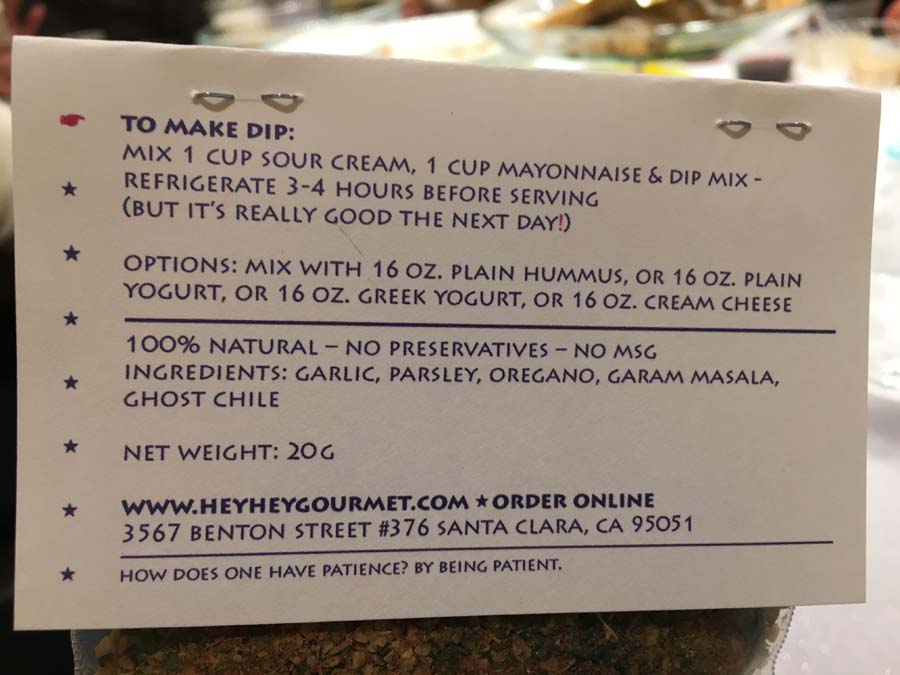 As we went home from Shabu Shabu, Katherine and Brian dropped by Stuart Cheshire's New Year's Eve part in Los Gatos where we also saw Will and Lia MacDonald. We were in bed before midnight. :-)
That's it!