2018 Portola Valley 4th of July

(7/4/2018)
One photo from our small 4th of July barbeque on 7/4/2018. Click on any picture below for a higher quality original.
Below from left to right is: Yev Pusin, Katherine Chung, Eric Hawkes (standing), Lisa (Liz) Putin in cap, and Vlad Bolshakov.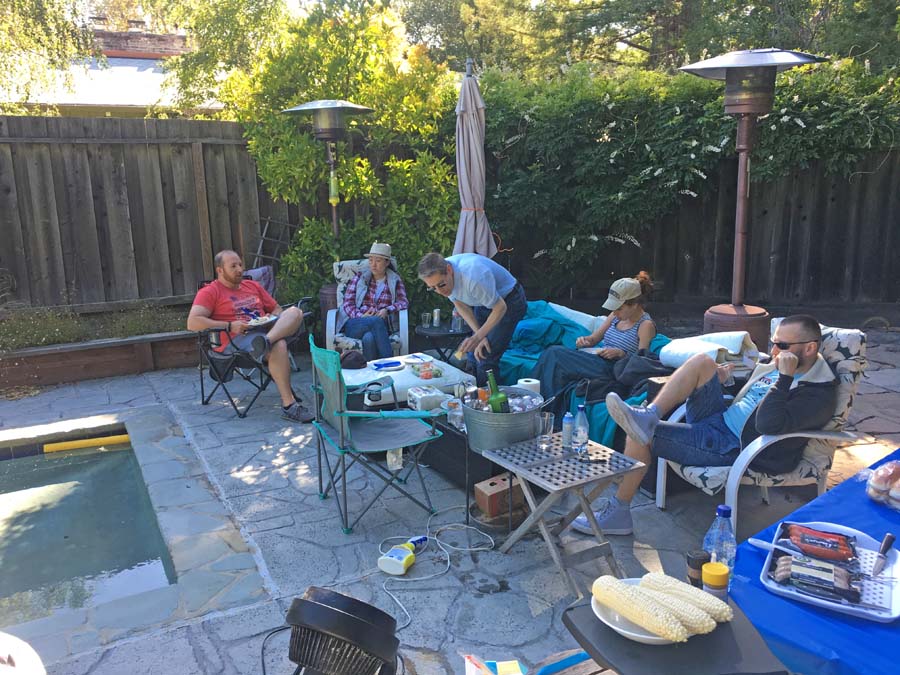 All done!
Things to remember for next year
THIS IS NOT FOR YOU, STOP READING (this is just for us to remember things for next year).
- Check storage for sterno (heat candles for food) WE BURNED ALL BUT ONE, red white and blue napkins, blue table cloth (roll), etc