2019 Backblaze Summer Interns

(7/15/2019 - 7/20/2019)
On 7/15/2019 (Saturday) - 7/20/2019 (Saturday) three interns came and worked at San Mateo: Angelina Wilson, Mari Rosenwald, and Andie Rosenwald. They came and stayed in Portola Valley with Brian and Katherine, and escorted by Dee Ann Wilson and Bryce Rosenwald Click on any picture below for the largest, highest quality original.
In the picture below, from left to right is: Mari Rosenwald, Dee Ann Wilson (Mari's mother and Brian's first cousin), Andie Rosenwald (Mari's twin sister), and Bryce Rosenwald.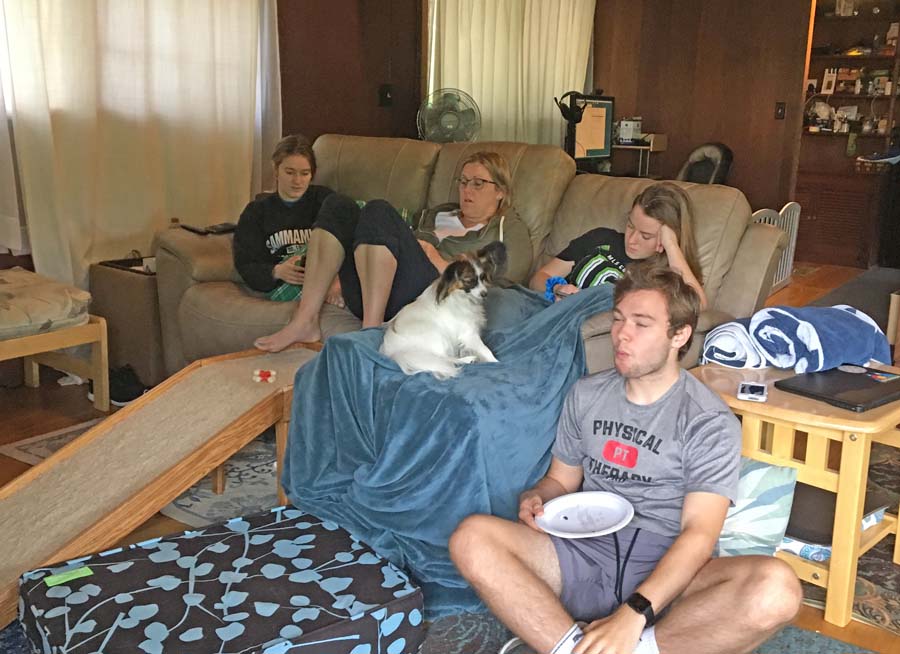 Mari's first day at work, working in the Quality Assurance division of Backblaze. Mari reports to LeAnn Sucht.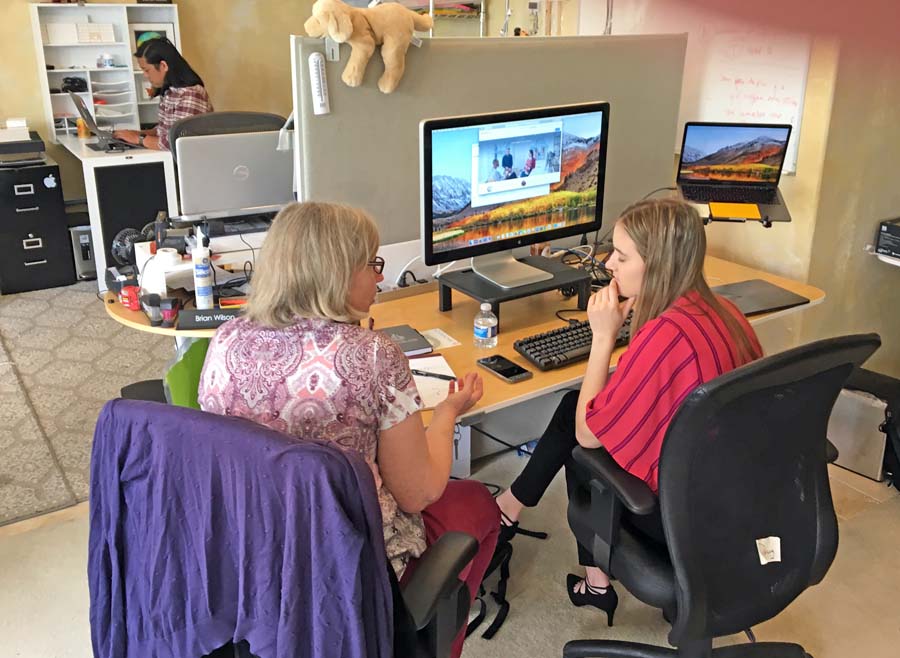 First day at Backblaze, at the Monday lunch meeting. From left to right: Andie, Mari, and Angelina (Nina).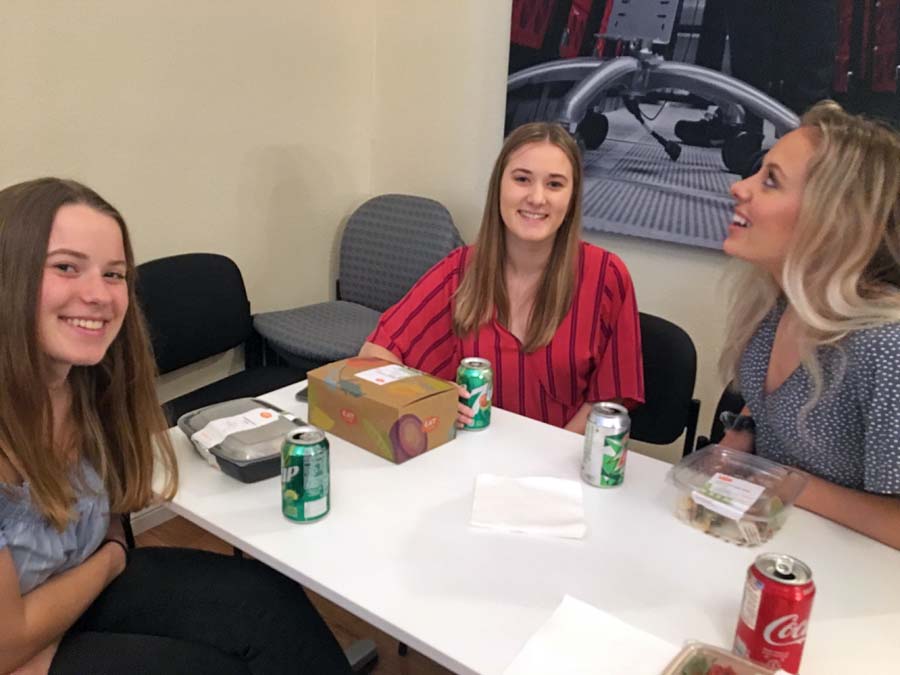 After work, Angelina is doing math homework (she is taking a class), and Mari and Andie are hanging out.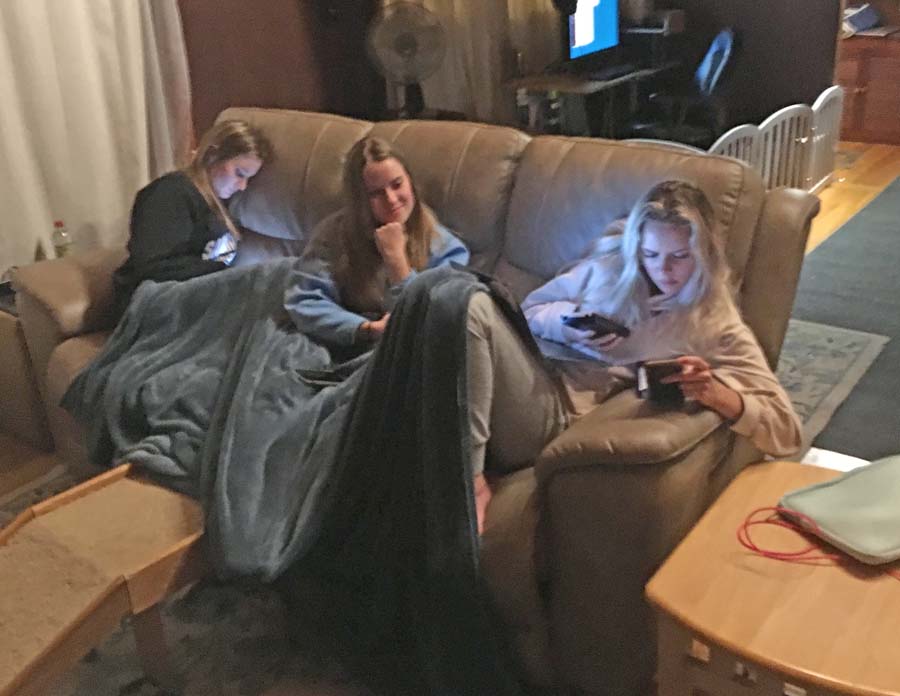 Below is a picture at lunch on the second day of the internship. We all went to "Boiling Point" in San Mateo (near work). From left to right is: Cecilia Luu (Backblaze Controller), Mari, Andie, Angelina, Tina Cessna (VP of engineering at Backblaze), and (King) Billy Ng.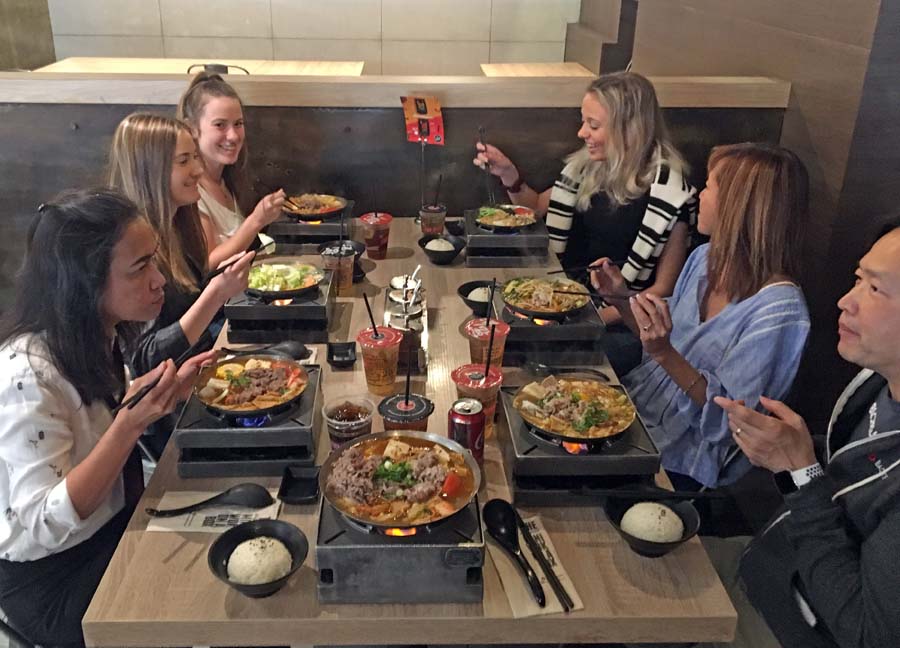 We invited ANOTHER relative over (Jessica Wilson) for dinner by the pool. From left to right in the picture below: Jessica Wilson, Dee Ann, Angelina, Mari, Andie, Katherine Chung.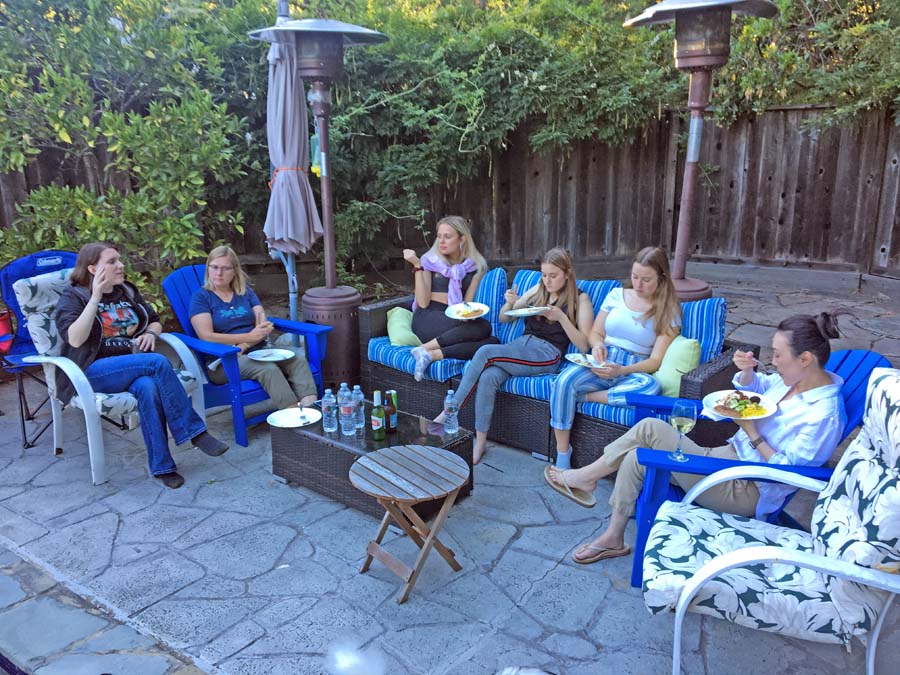 At work the next day, the interns enjoyed working on the Backblaze Deck. From left to right: Angelina, Mari, and Andie in the Backblaze t-shirt.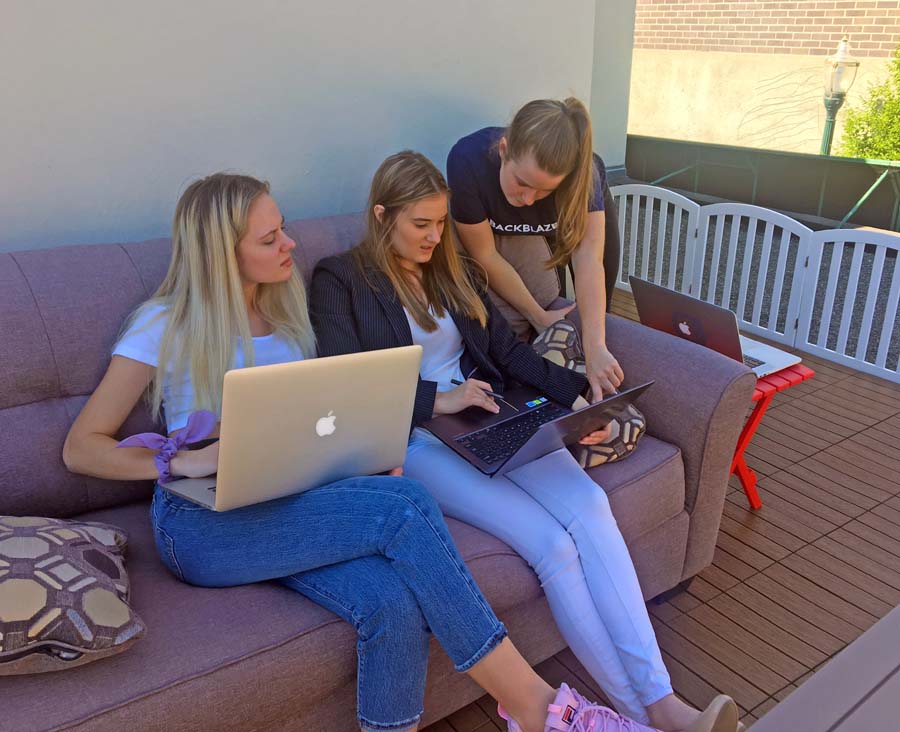 And to prove I was there, as we say goodbye on the final day of the internship (picture by Yev Pusin). Yev made this TikTok Video in response to Mari's TikTok video here. Mari also made this on her last day of her internship.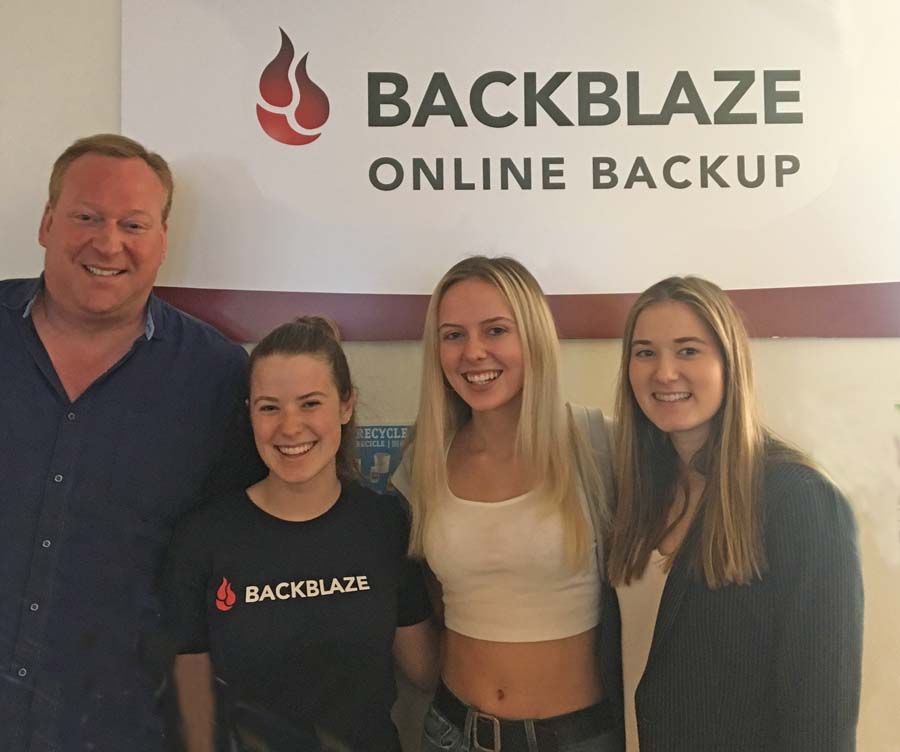 That's it!