2021 Visit Chung Family in Los Angeles

(6/3//2021 - 6/6/2021)



On the first Thursday of June, 6/3/2021 Brian and Katherine travelled from Austin Texas to Los Angeles California to visit Katherine's Parents Ki (기) and Yong (용) and Katherine's brother Will. Click on any picture below for the highest resolution photo that exists.
Below is a quick 2 minute video of Katherine getting a "TSA Pat Down" because she "ops out" of the TSA backscatter X-ray machine. The TSA is checking for weapons, Katherine "profiles" as the type of person who would carry weapons. Click here for the highest quality version of this that exists.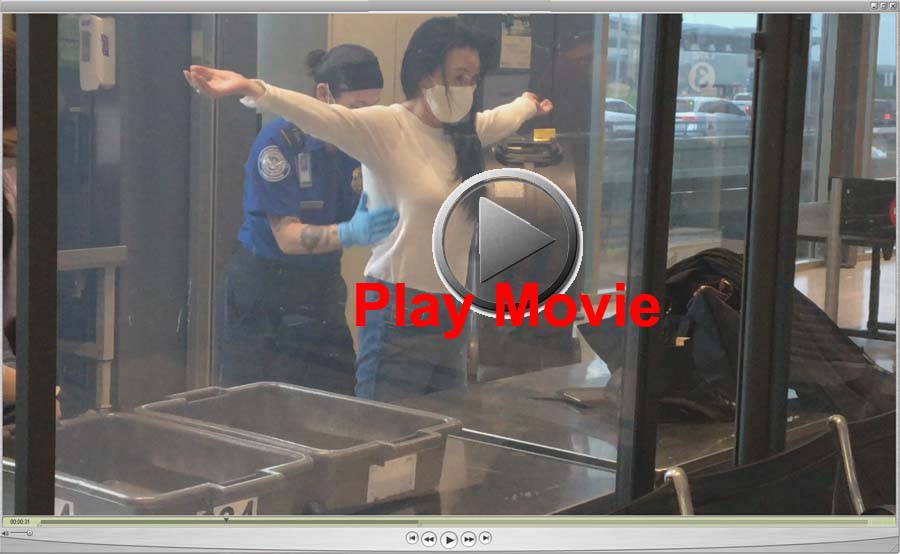 We rented a convertible, because we haven't had much fun or travelled much since the pandemic began. Here is Katherine driving along the California Coast. This is the town Katherine grew up in: Palos Verdes.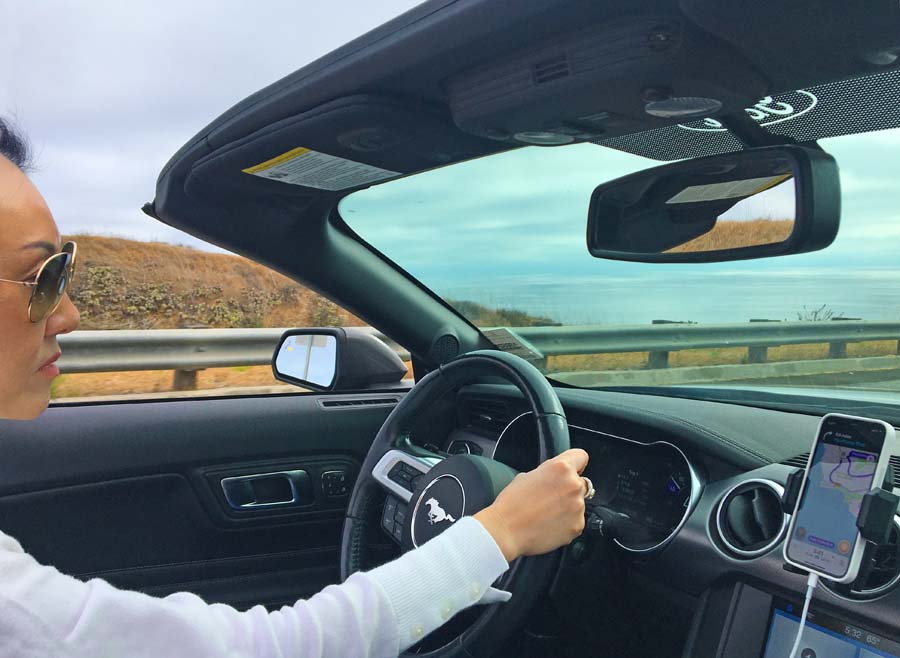 We stayed at "Terranea Resort" in Palos Verdes. It's on the coast, about 5 miles from Katherine's parent's home. It's nice! Below is a panorama standing on a deck outside the main lobby.

Katherine's mom Ki (기) made dinner, some traditional favorites that include Miyeok-guk: 미역국 (Seaweed soup traditionally served at birthdays in honor of the mothers because it replenishes things Koreans think the mothers need for pregnancy and nursing.) Also home made Kimchi which we haven't had since before the pandemic.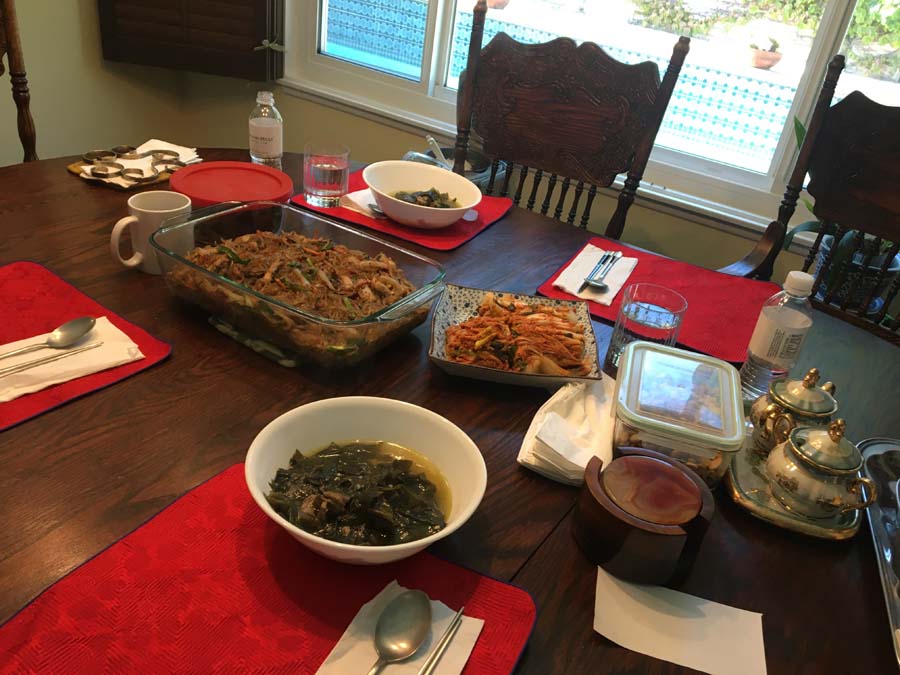 The Chung family eating dinner, from left to right: Yong (용) , Ki (기), Will (Katherine's brother), and Katherine.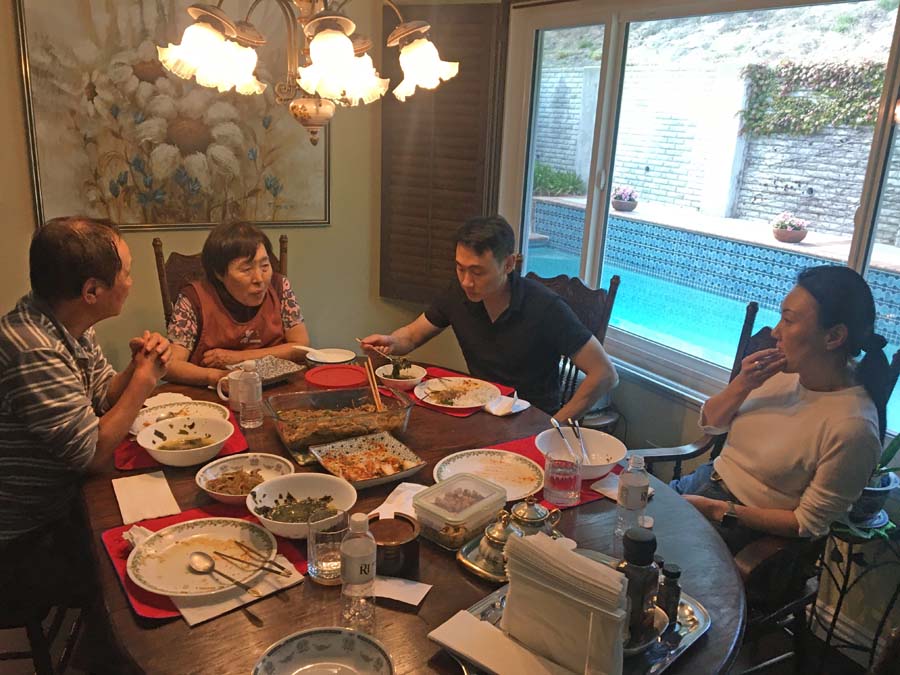 Katherine and her brother Will. I like this picture because I can just imagine them as kids acting about the same. :-)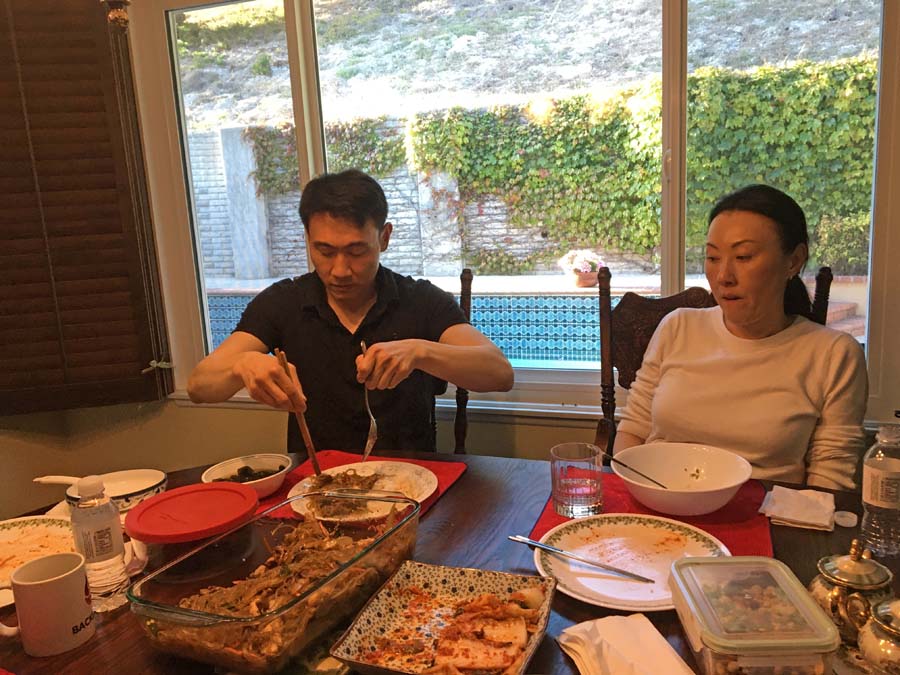 After dinner we went to see their new house under construction. The address is: 25 Thorsen Ranch Road, Rolling Hills Estates, CA 90274. This is by the 16th hole of the "Rolling Hills Country Club" golf course. That is Ki standing by the tall pole in the distance.

A picture of the walls and wiring, not yet closed up with drywall.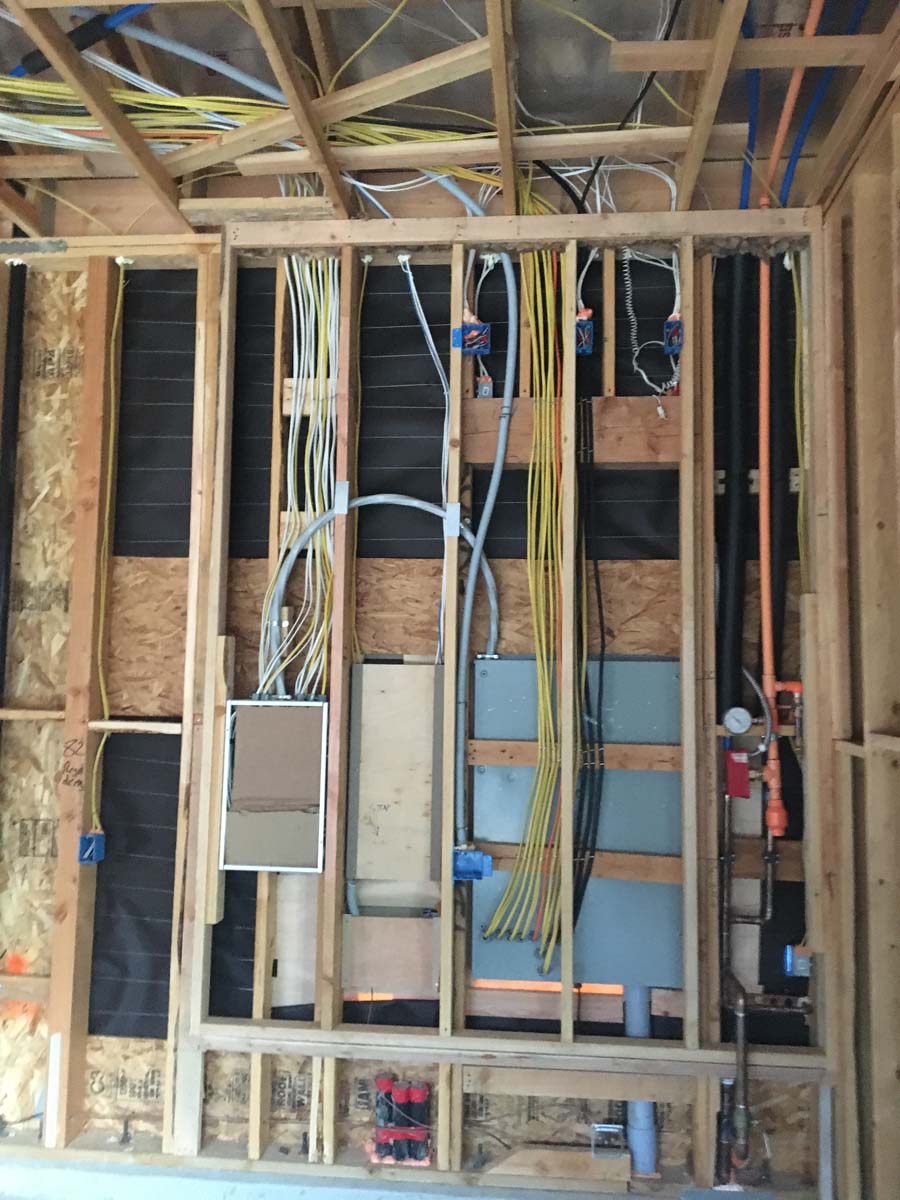 Scaffolding. This is a one story house with vaulted ceilings.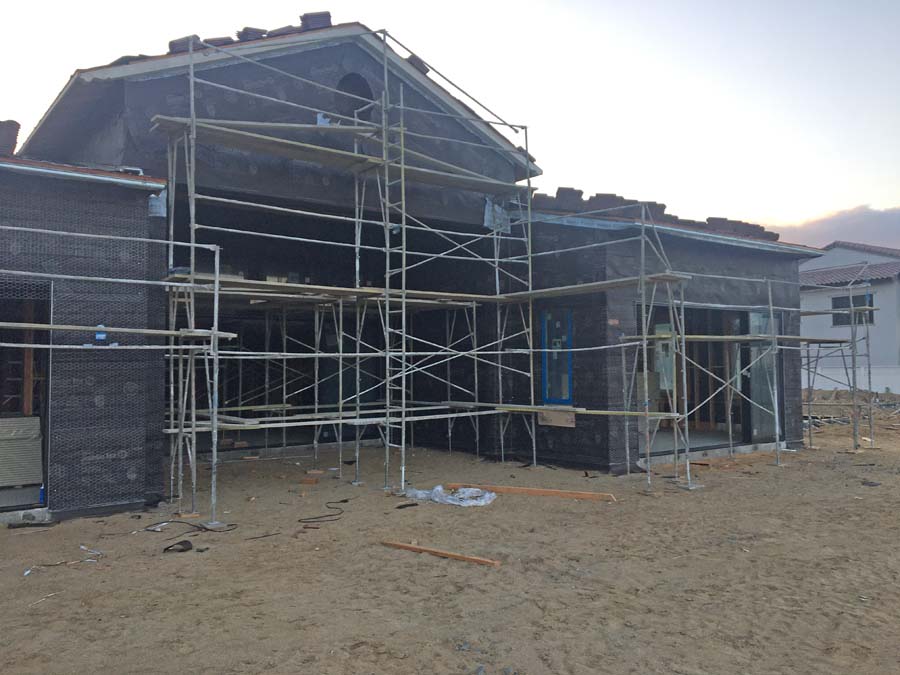 Ki on the left, views of Los Angeles in the distance, golf course in the foreground. This is their new backyard.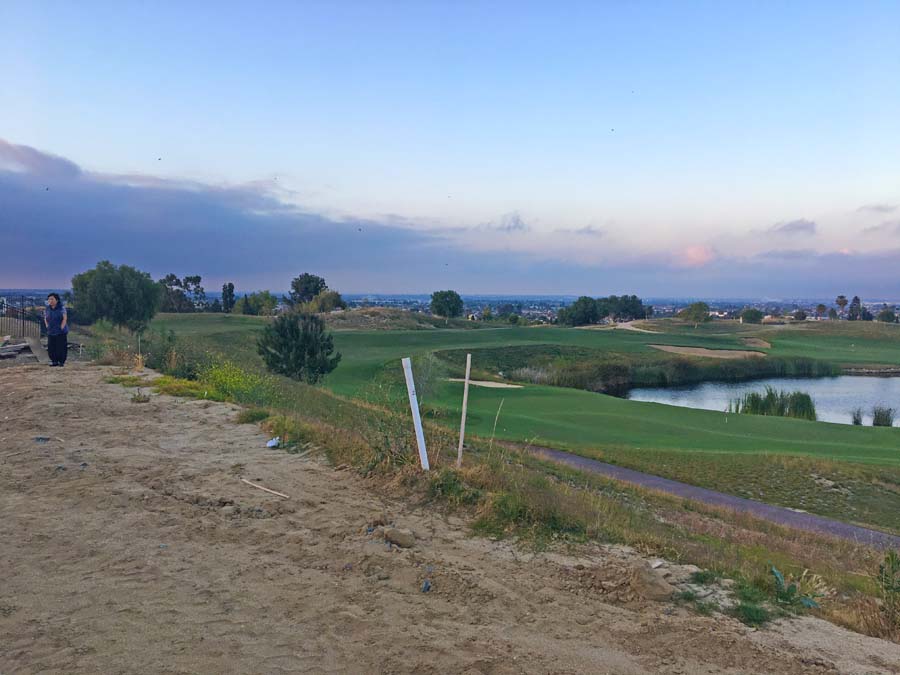 Below is a panorama of their "great room". The kitchen is at far right, the tallest stack of drywall is in their dining room, and the living room is on the left. This is staring out the back wall towards the golf course. The sliding glass doors that go between the living room and back deck are already installed, they are shaded green and slid open right now. So it is possible to open the whole wall (which I think is very cool).
Picture of the golf course from their back yard.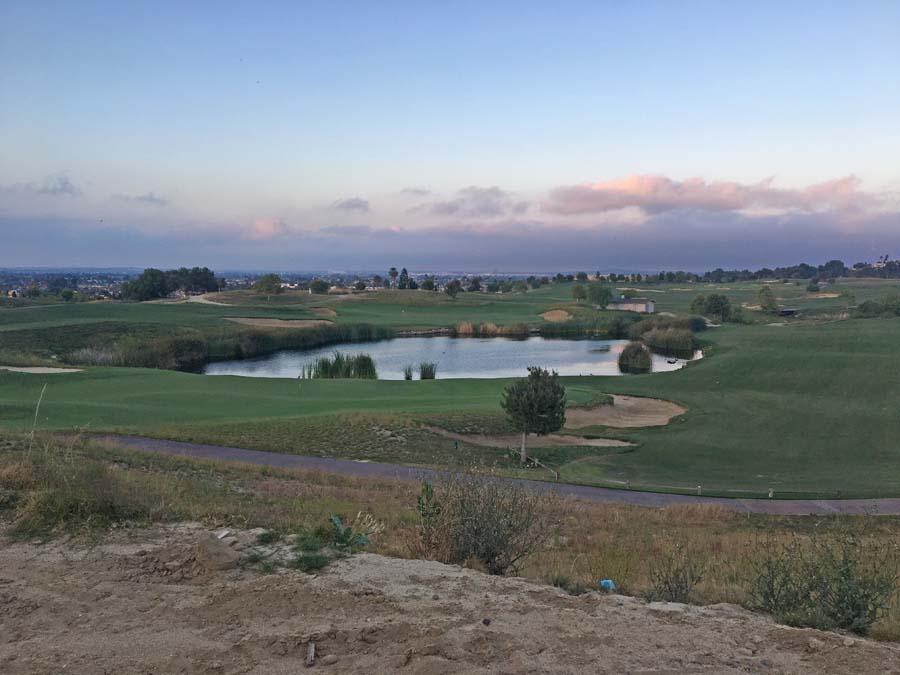 The picture below is their neighbor's house under construction. I like it because it shows the insides of the foundation before the concrete pour.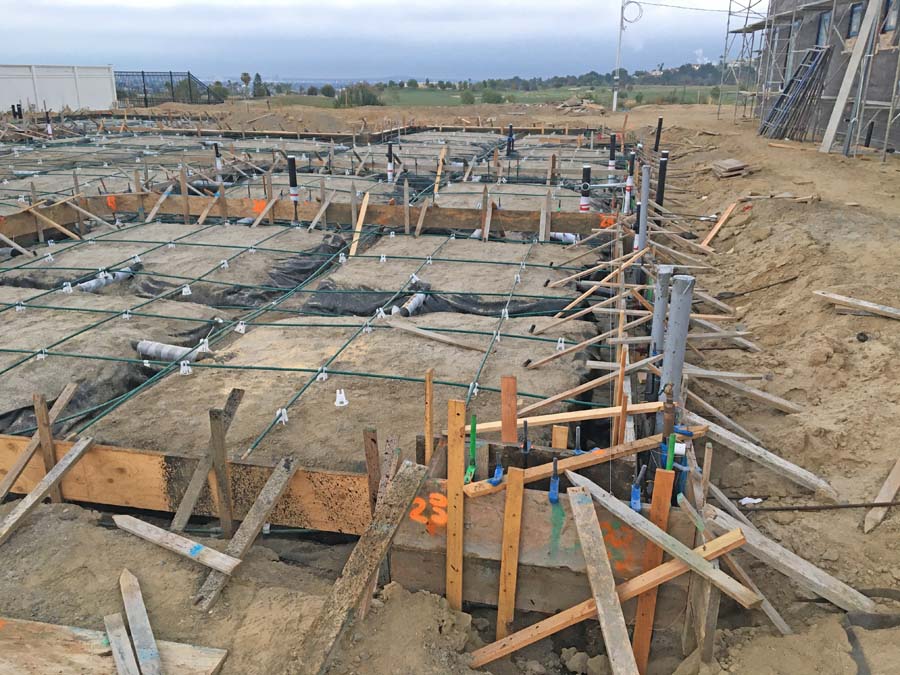 As I get back into the passenger side of our rental car I notice it is projecting a picture of a horse onto the sidewalk. That's just... interesting?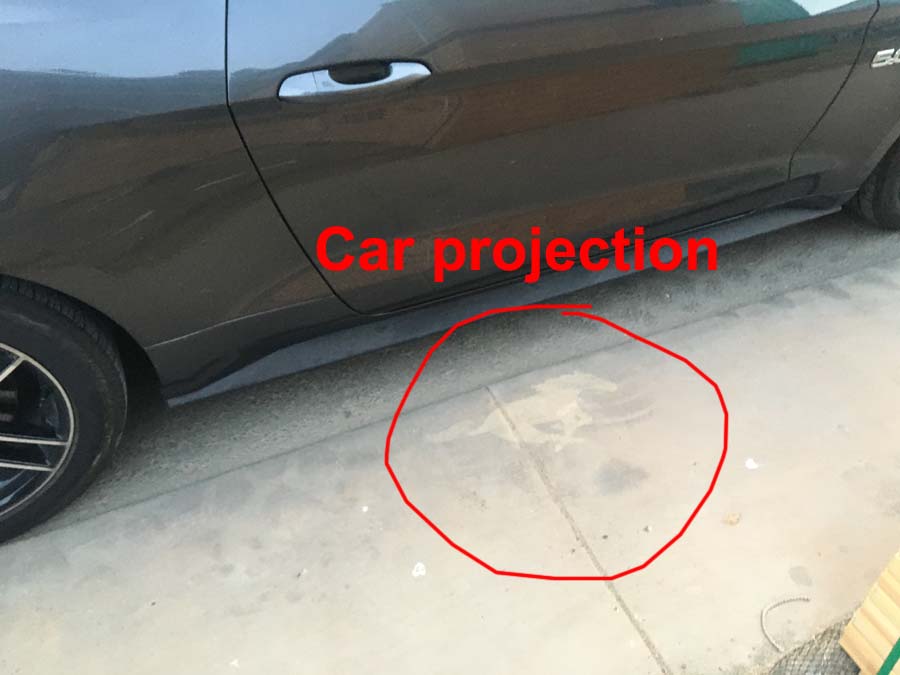 A picture the next morning from our balcony in Hotel Terranea looking out over the ocean.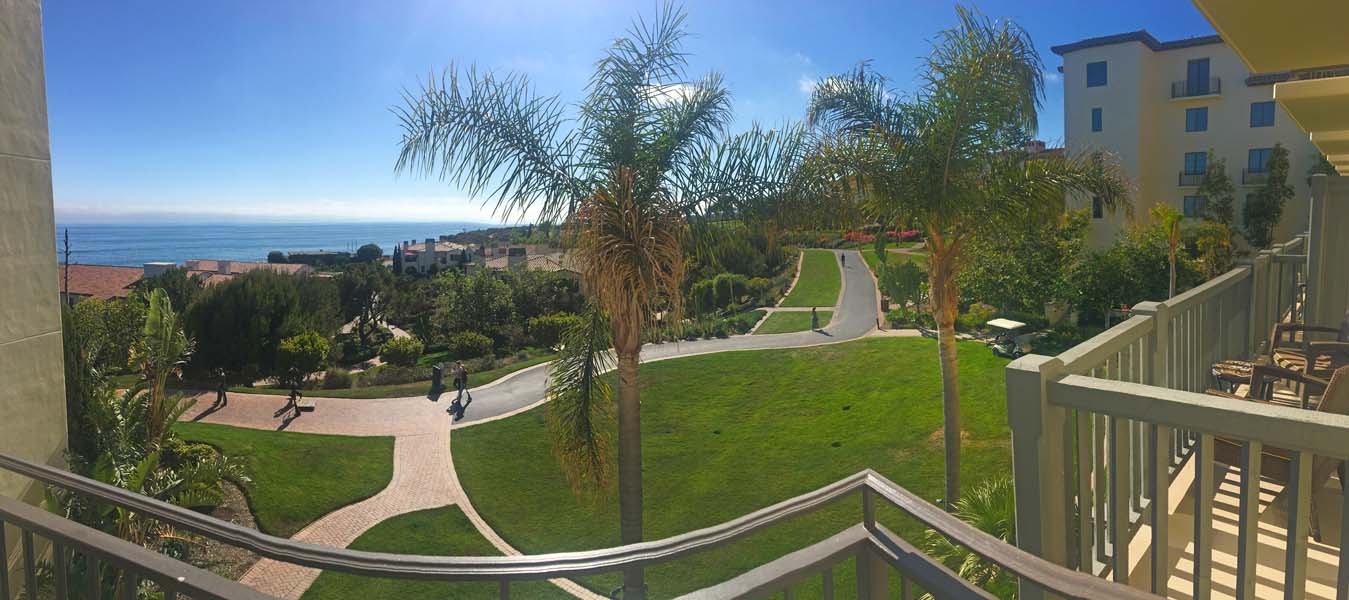 We went to dinner, and noticed a couple getting out of this electric vehicle called an Arcimoto. It has a top speed of 75 mph, a range of 102 city miles, and is all electric.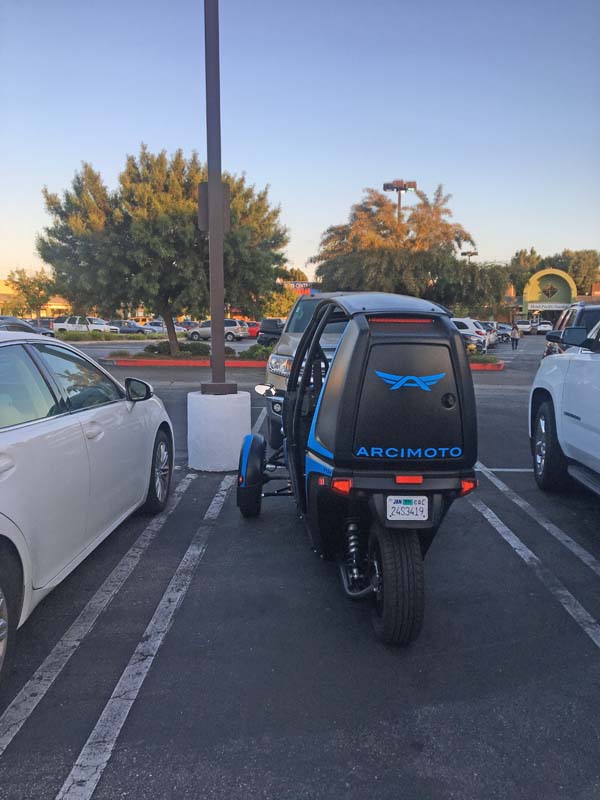 I flew home on Saturday, 6/5/2021 and Katherine flew to Portland to spend time with Heather. I barely made my flight, but stopped to take this panorama of what LAX looks like inside. Other than masks, it's pretty much back to normal and busy.

I hand carried some home made Kimchi home in a checked bag. It made it! Below it is seen in our refrigerator in Austin, TX.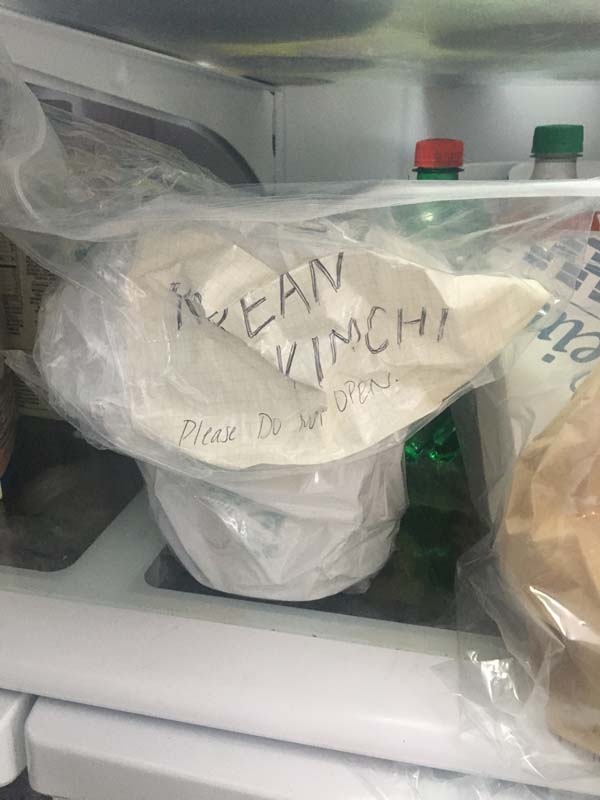 A couple days later, Heather sent me this photo of Katherine in Portland: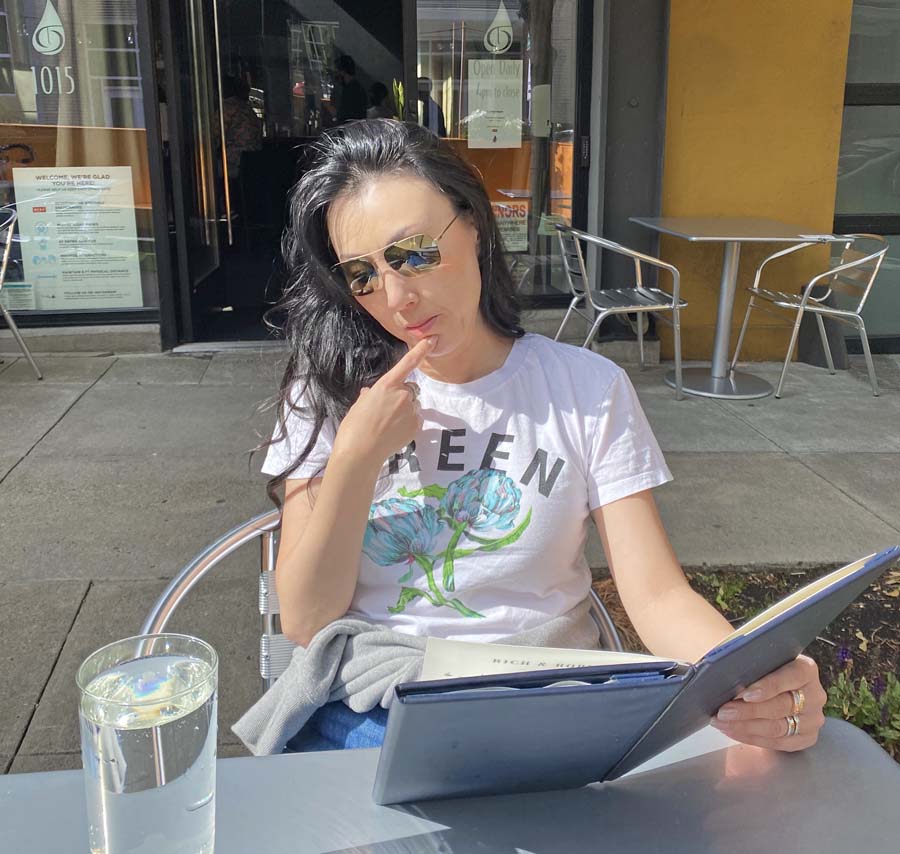 That's it! That's all the pictures and movies.
Things to bring on California Trips: (this isn't for you! Stop reading! I'm old and forget things.)
- Alaska and United don't have USB chargers on airplane, bring wall wart. American doesn't have any power source at all!
- alarm clock
- glasses (? mostly I just use my "thin lenses" from my wallet anyway ?)
- swimsuit
- car GPS holder
- iron
- blow dryer
- shoes and crocks
- complete change of clothes to fly home
- dop kit with toothbrush, toothpaste, caffeine, nasal spray, band aids
- jacket?
- umbrella? check weather
- vaccination card picture.
- ipad
- drug patches to ease withdrawal symptoms
- Travel CPAP
- coffee kit for Katherine
- ear plugs for flight
- remember: Hotels room service is touch and go. Hotels no longer have paper handouts and paper menus anymore in the rooms - maybe book mark the menu before we leave. Covid changed things..
All done!