2022 Brian & Katherine's

Home in Austin, TX

(7/21/2022).
Katherine and Brian bought a home together in Austin, Texas. The sellers agreed to sell it to us on June 21, 2022 at 5:45pm. We "closed" and got the keys on August 10th, 2022. Our first night we slept here was the night of 8/12/2022. Here are some pictures and a movie about the home. Click on any picture for a larger version.
First, a movie of the home. Click here for the highest quality original.
Then some pictures of the home below. The first few pictures are the front of the home.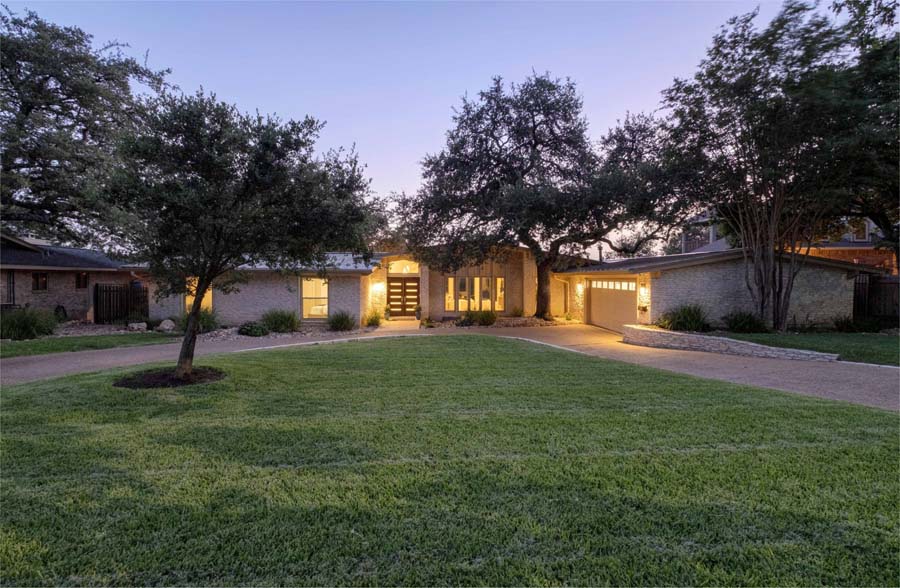 Another angle of the front.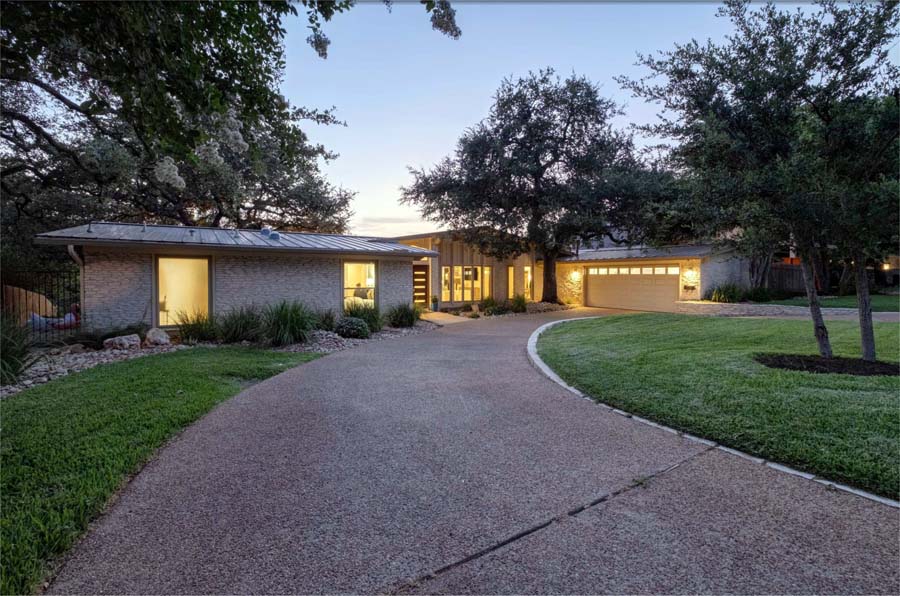 A third angle of the front.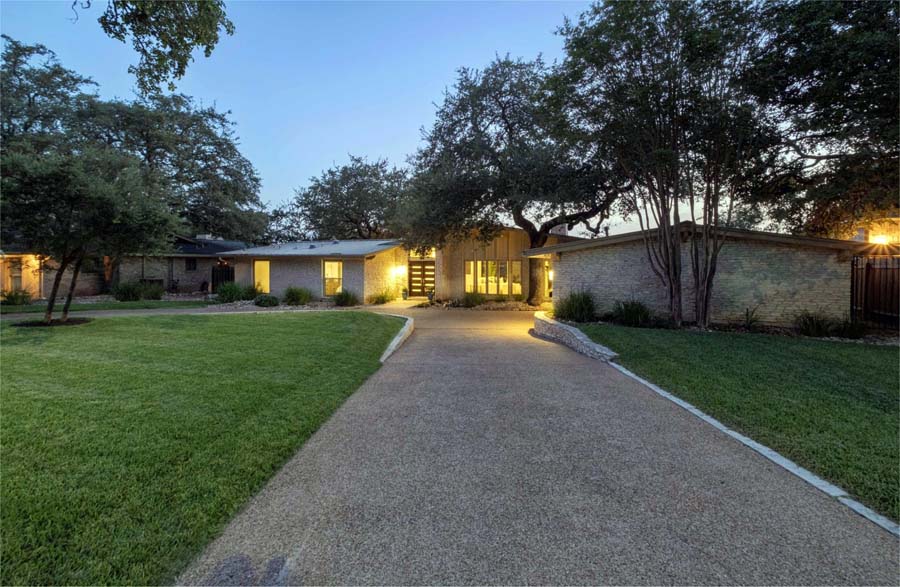 Below is more of a daylight photo where you can see through the home. The living room is at the center there.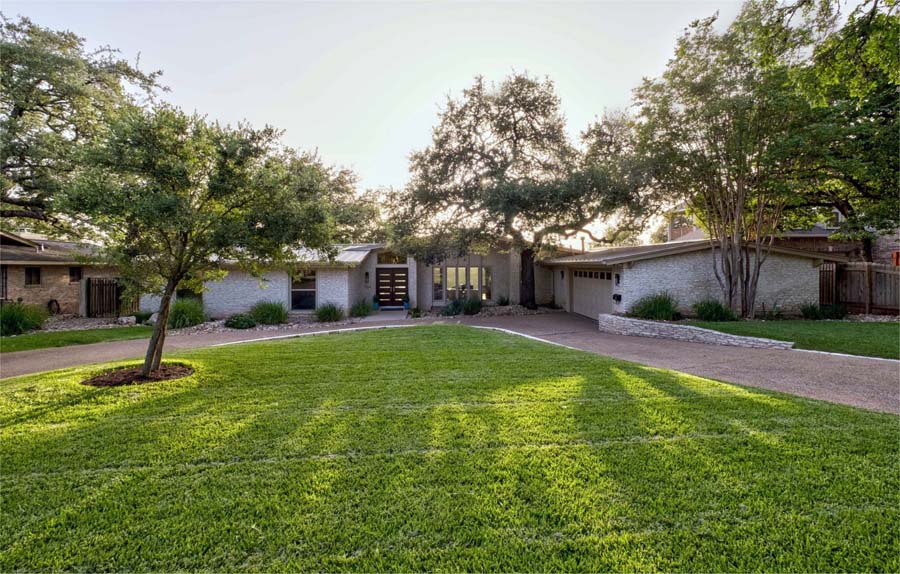 The front door.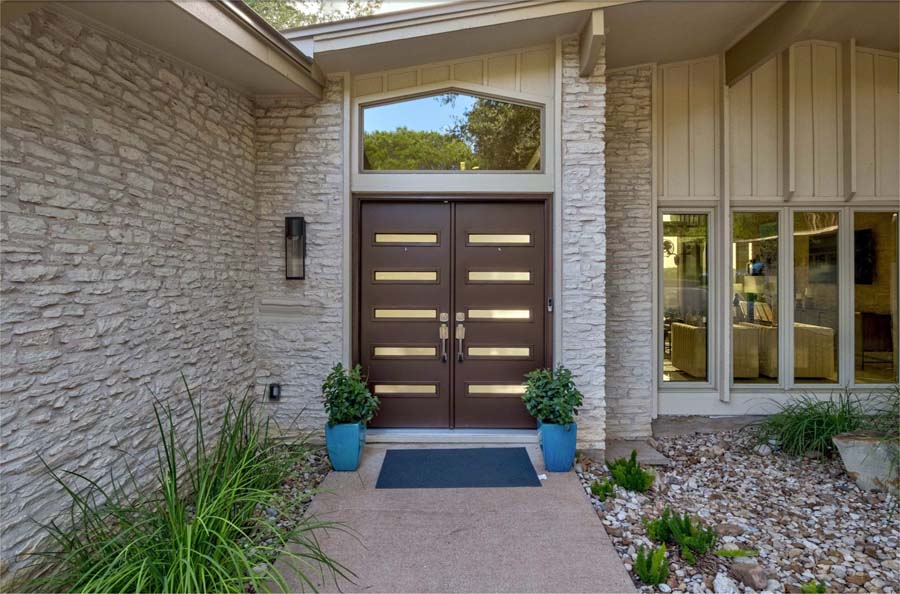 This is the main living room below.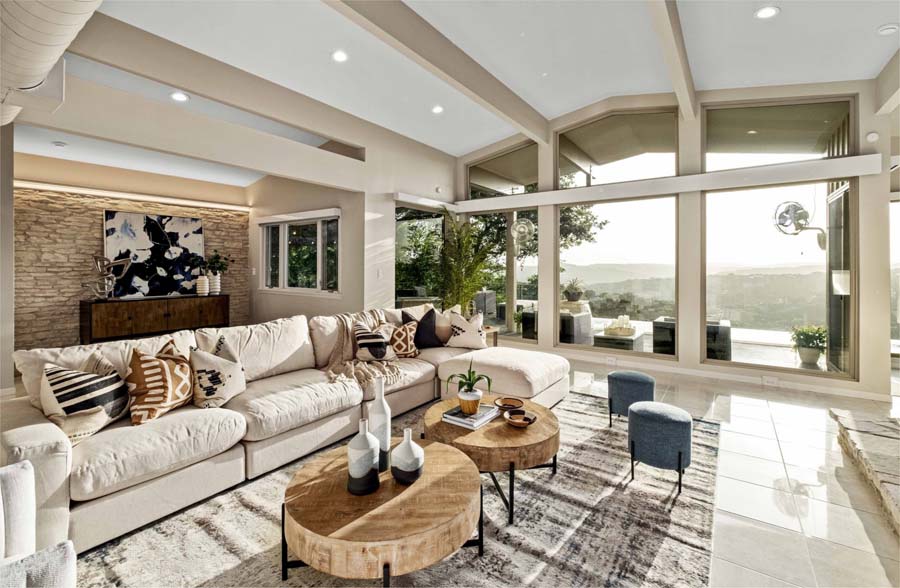 A slightly different angle on the main living room.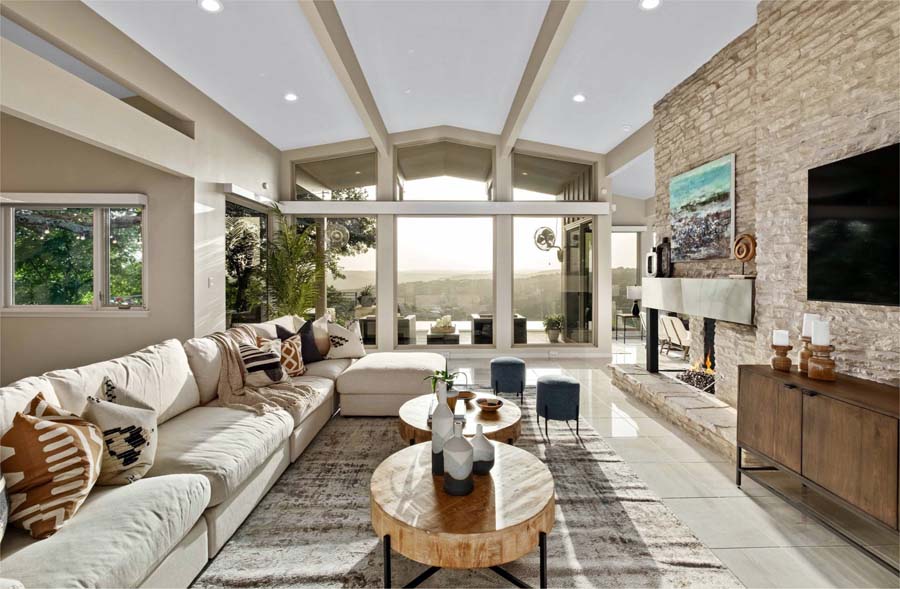 Facing backwards (back to the pool, facing the street and front of the house):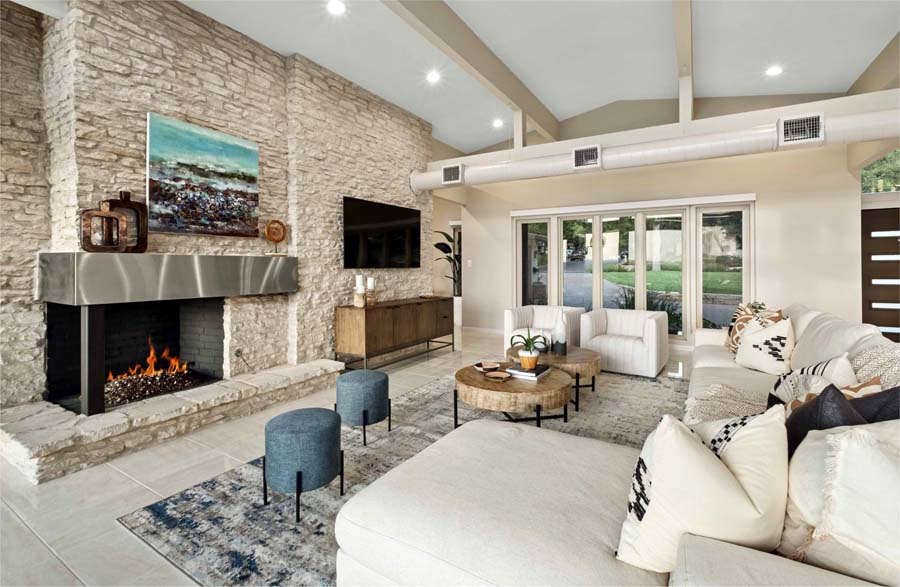 This is standing near the front of the kitchen looking towards the living room.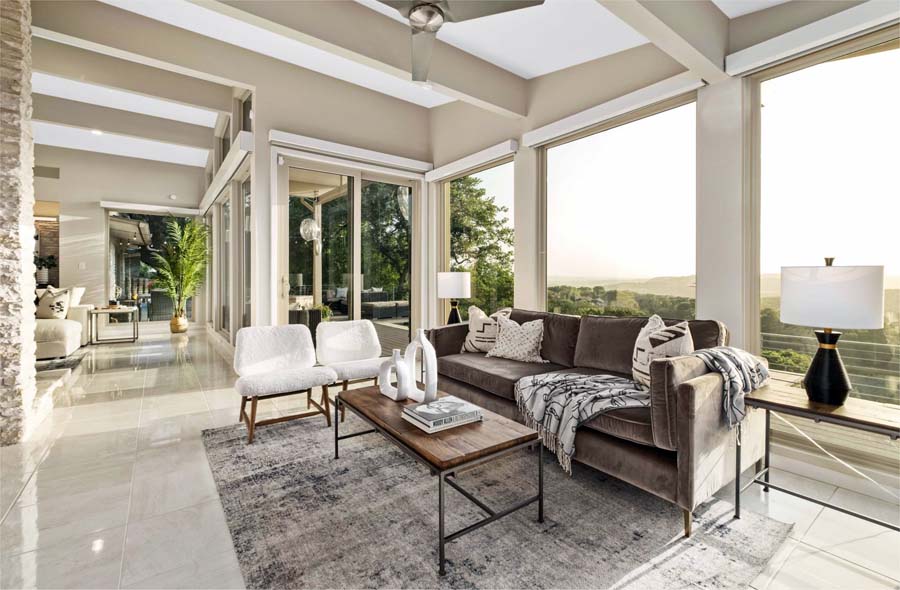 The kitchen of the home, you can see past the right vertical wall into the living room.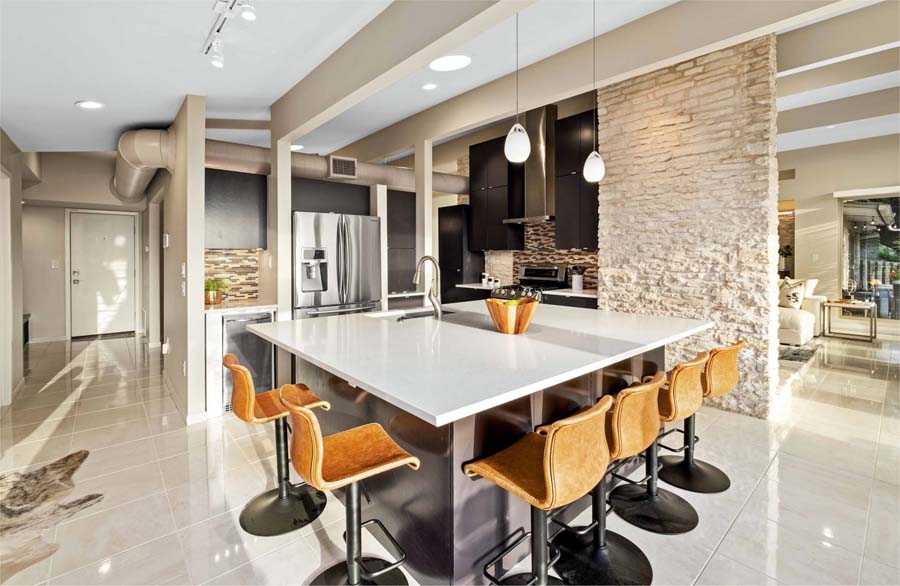 The kitchen and the view from the kitchen.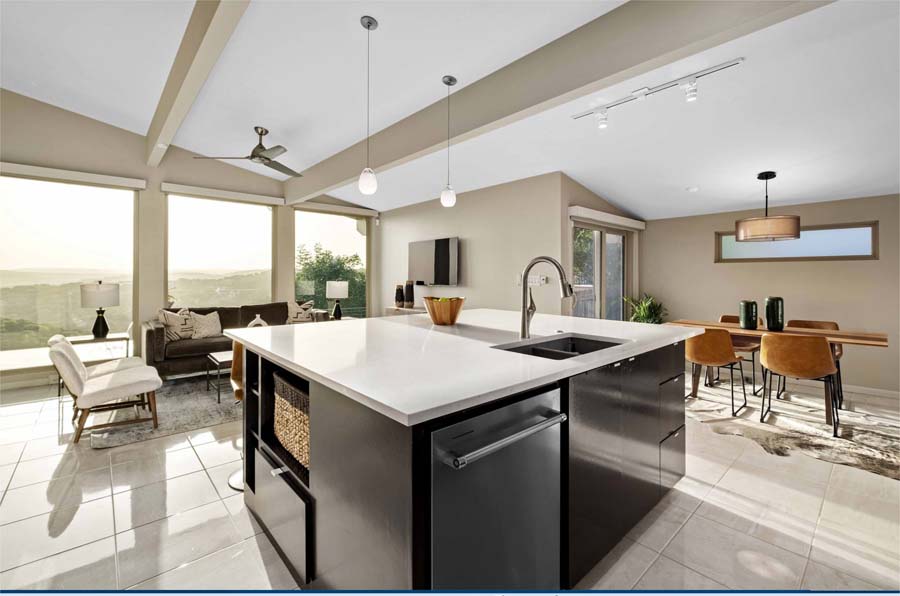 The master bedroom, notice the very large tree outside.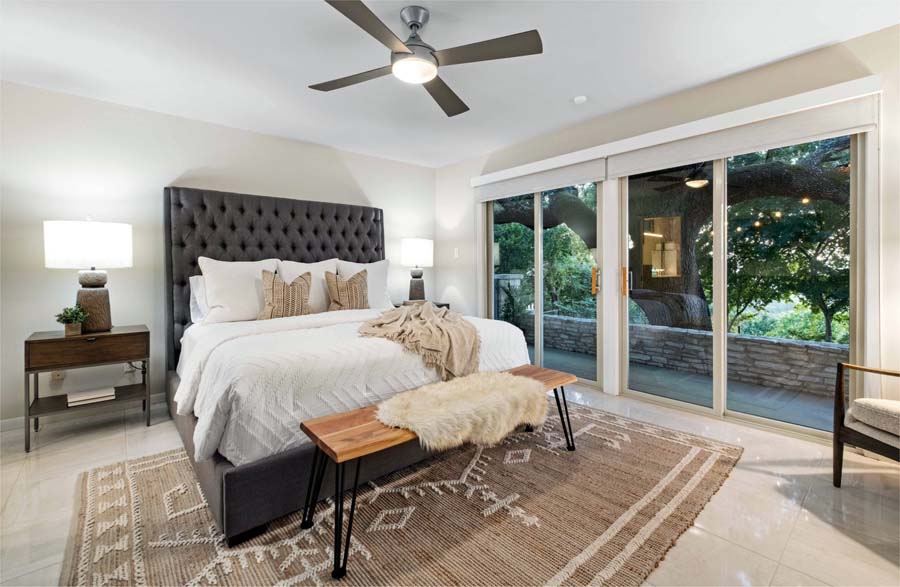 A different angle of the master bedroom, you can see the entrance to the master bathroom center of picture.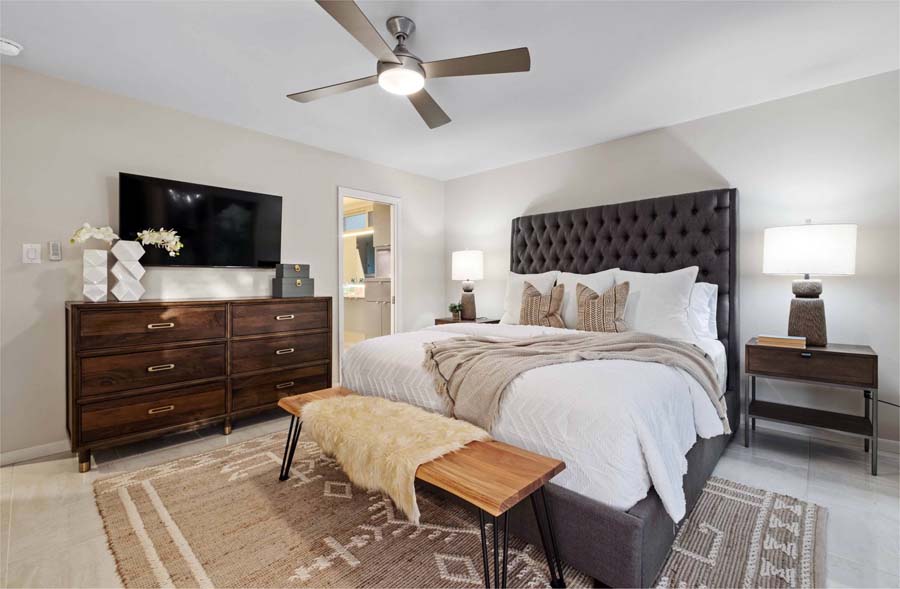 The master bathroom.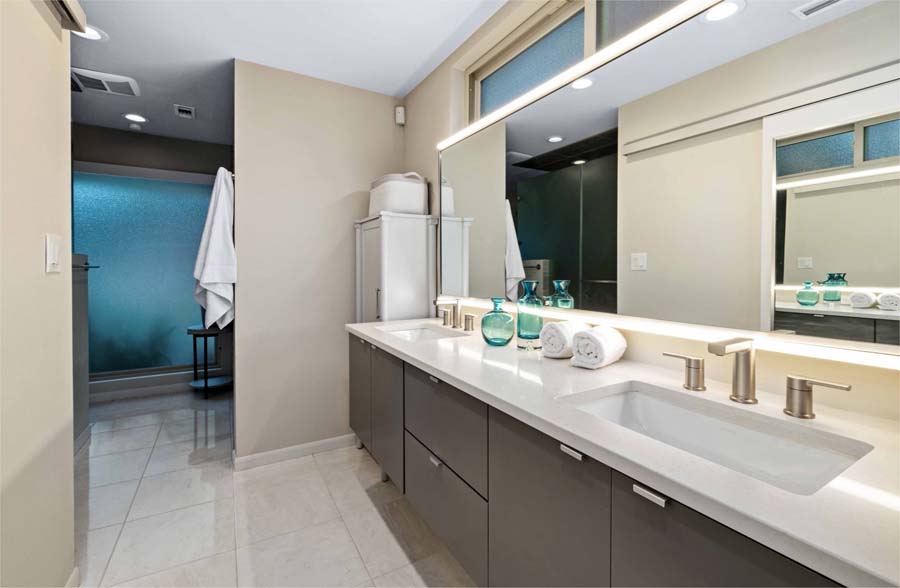 The guest room bathroom.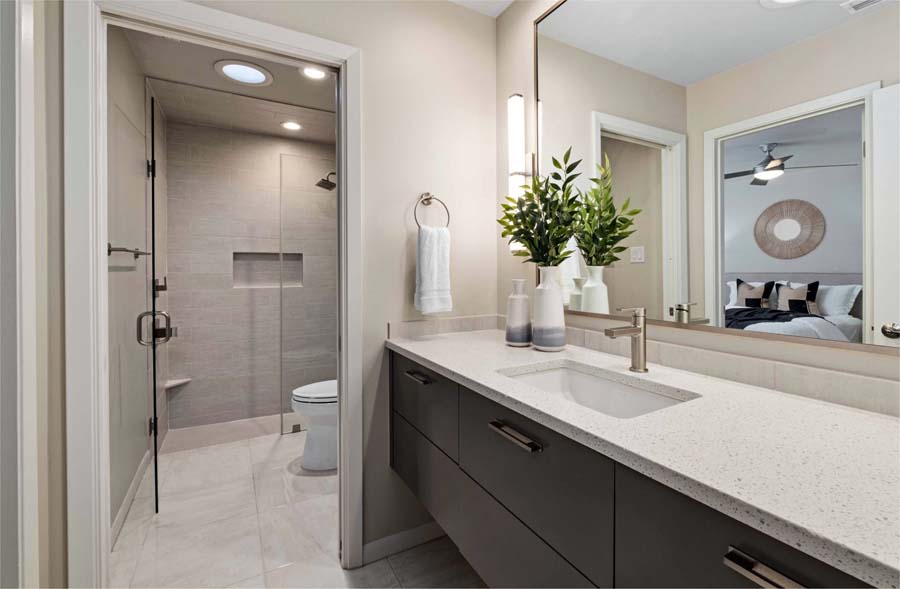 The office.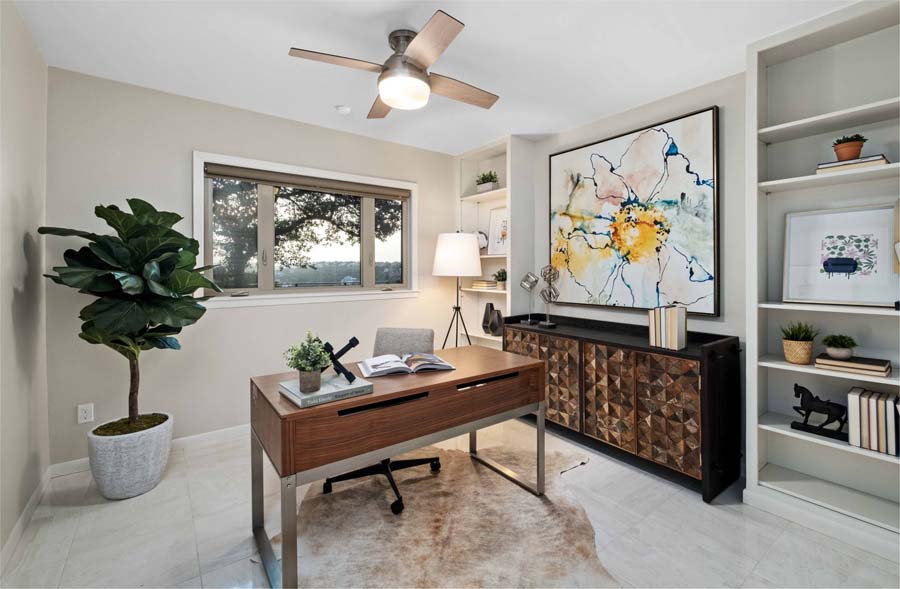 A night time picture of the pool and deck.
Different angle at night.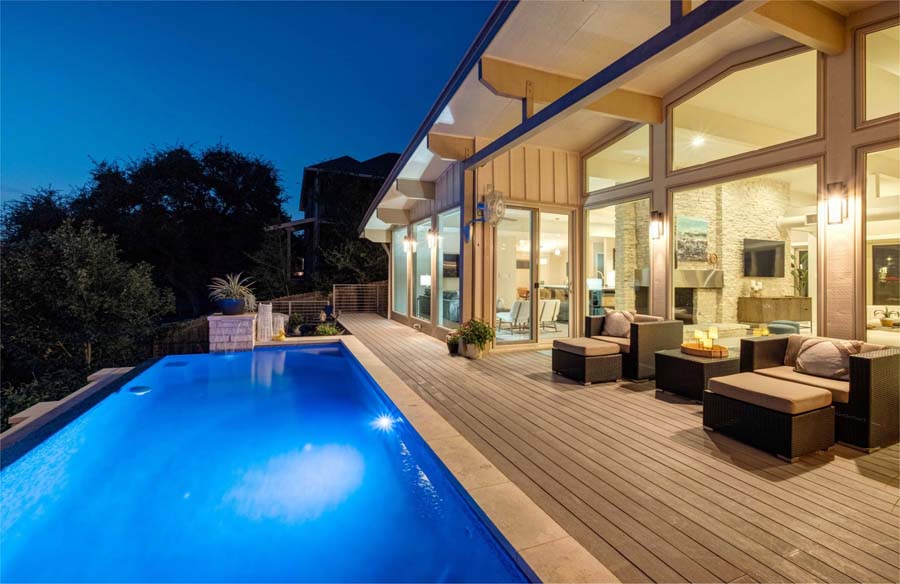 The "infinity pool view". This is the one angle where the infinity pool looks cool. LOL. But I do like it.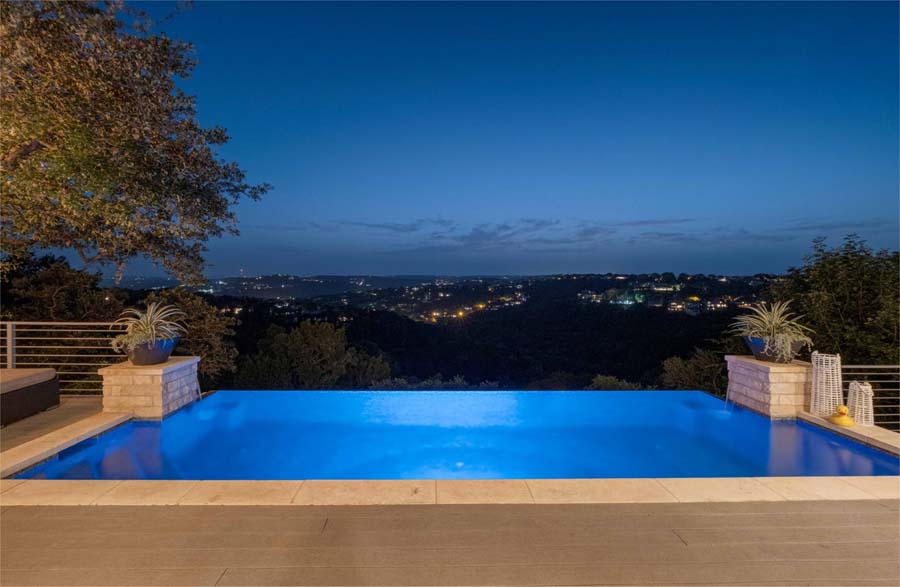 Another angle on the backyard view.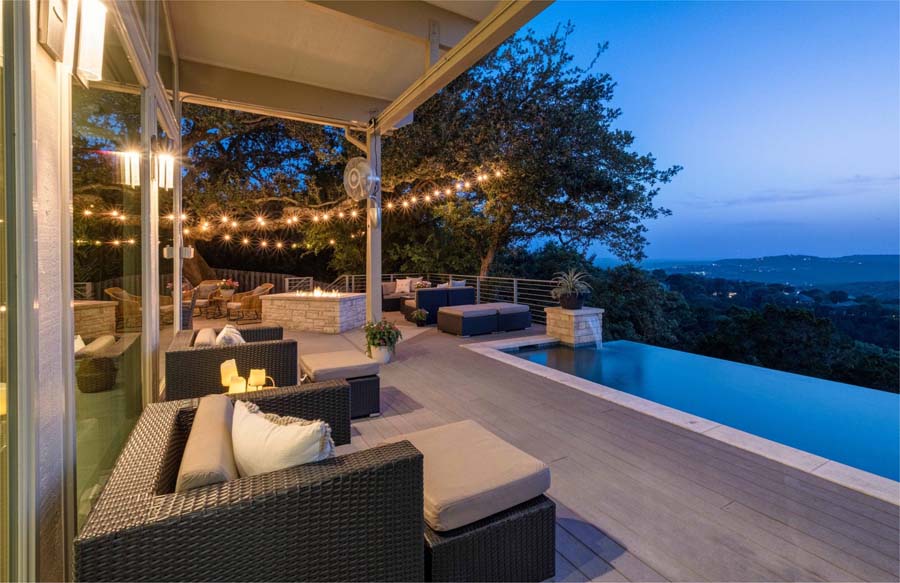 The view at sunset.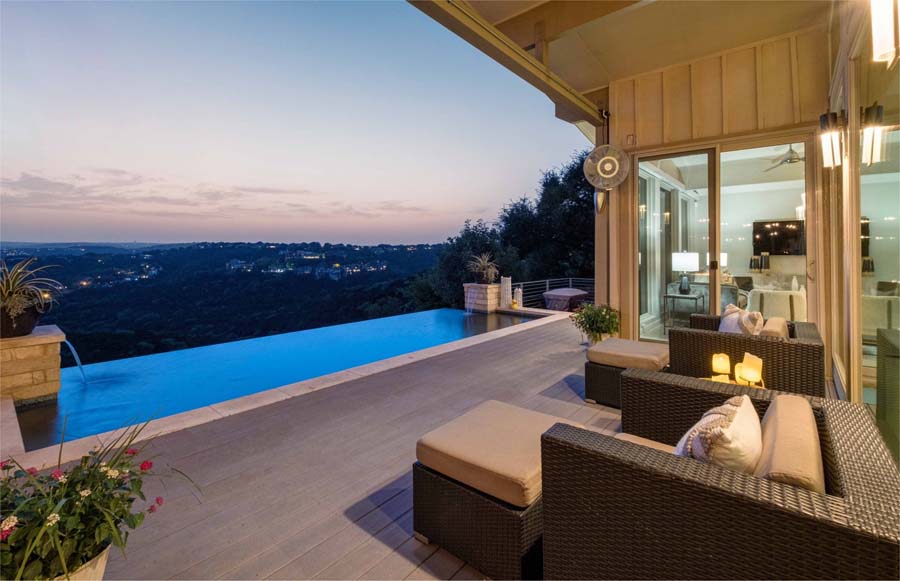 Different angle on the back deck.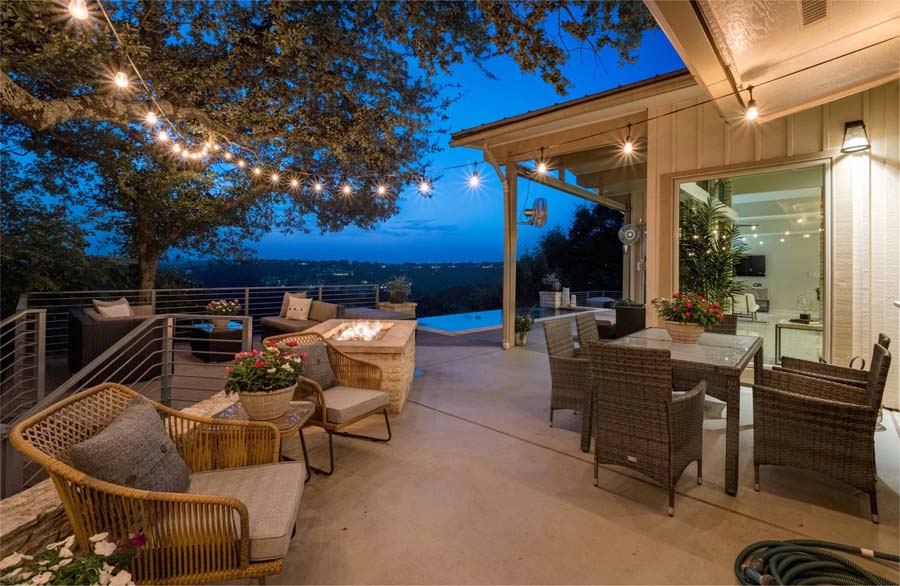 The fire feature on the back deck.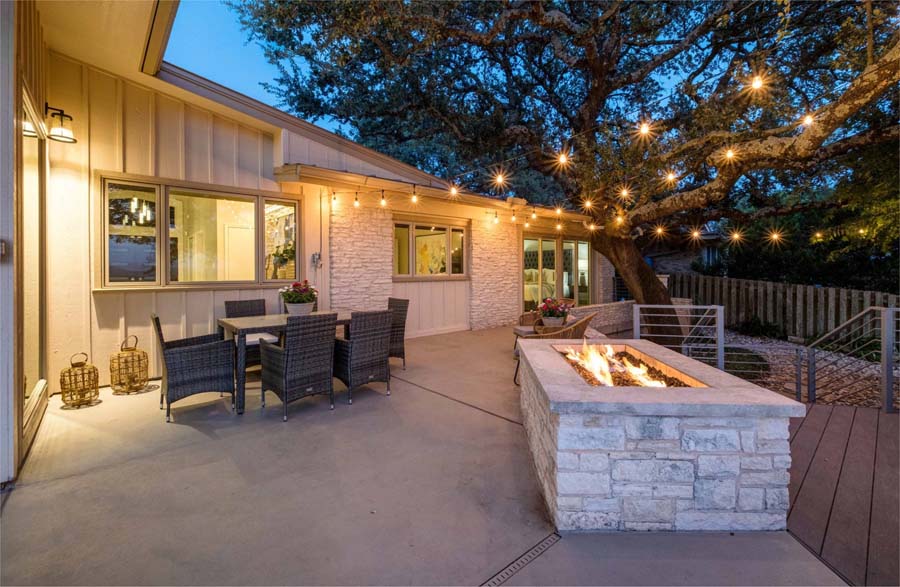 Fire feature on the back deck.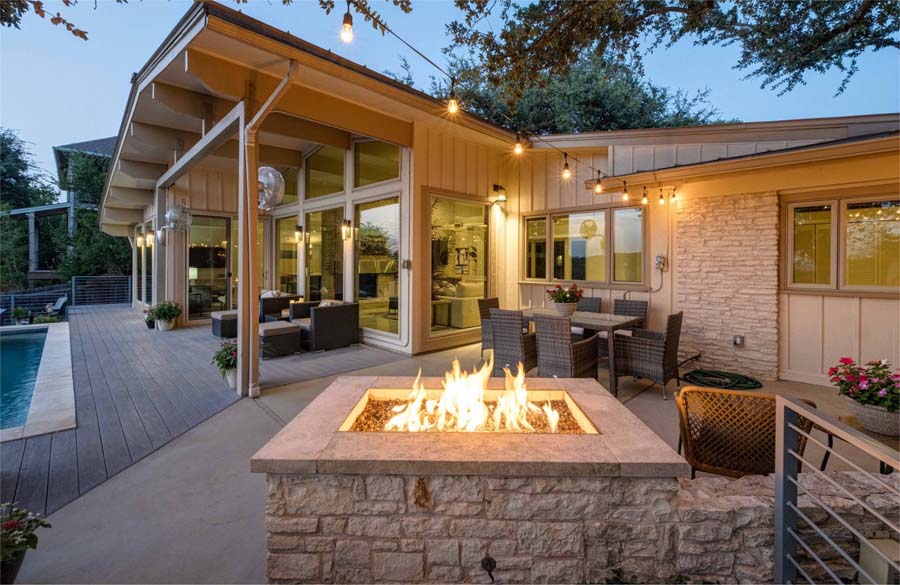 This shows the "behind the curtain" on the infinity pool, it's low on the property looking up at the deck.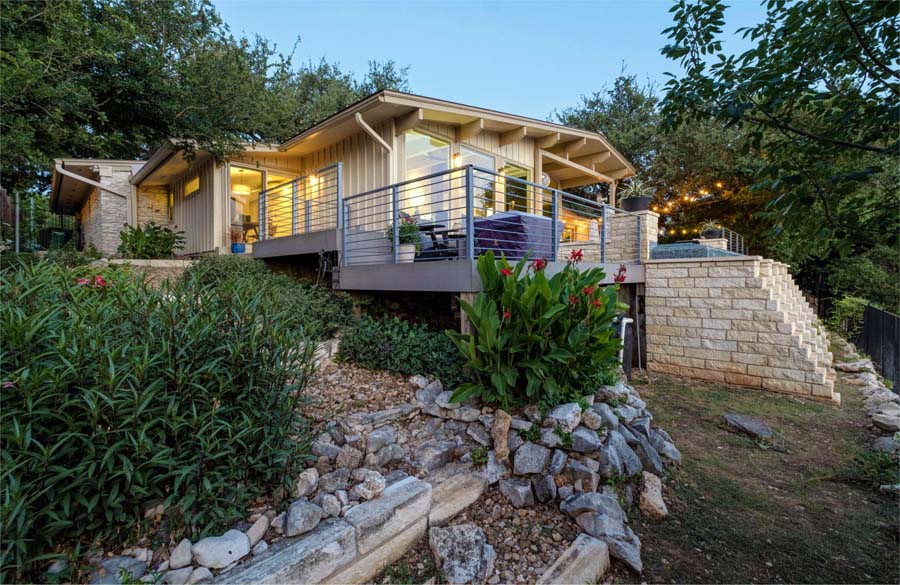 Sunset over the infinity pool.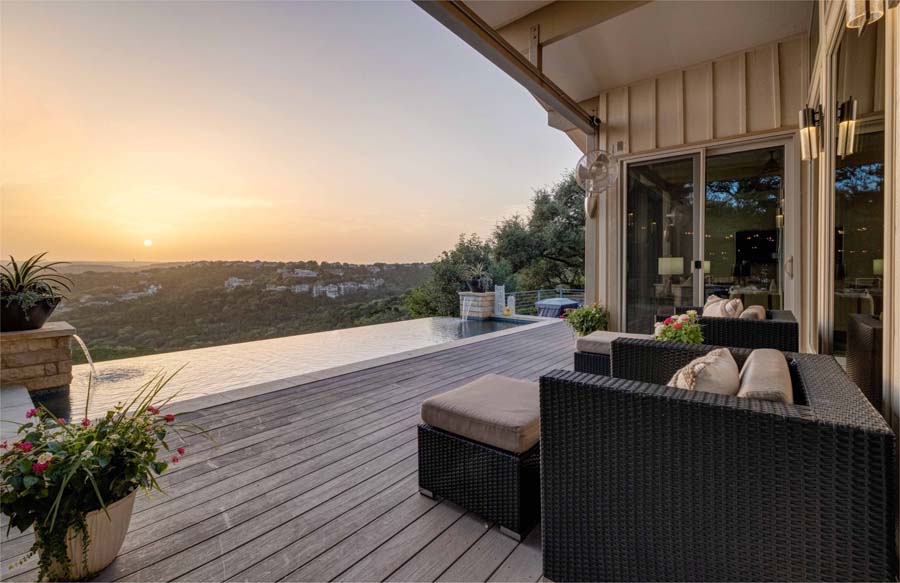 The picture below was taken by Brian on the night of 8/12/2022 as the sun set. That night was the first night we slept in the new home. We moved our bed, and one couch, and 2 small dogs and 3 cats to their new home: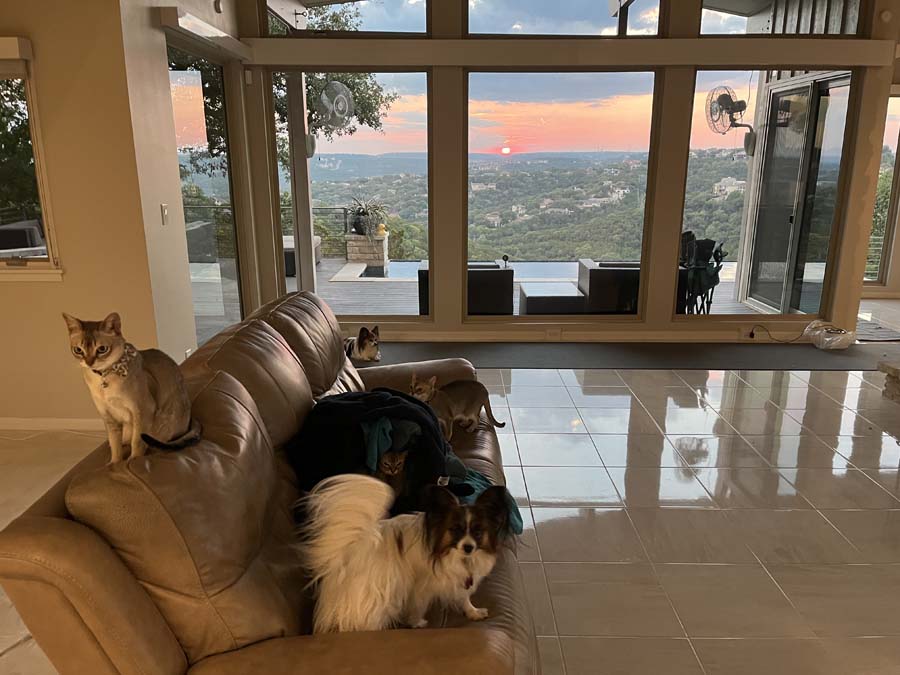 Deer frequent our large front yard, below is a picture of 5 deer hanging out on September 4, 2022: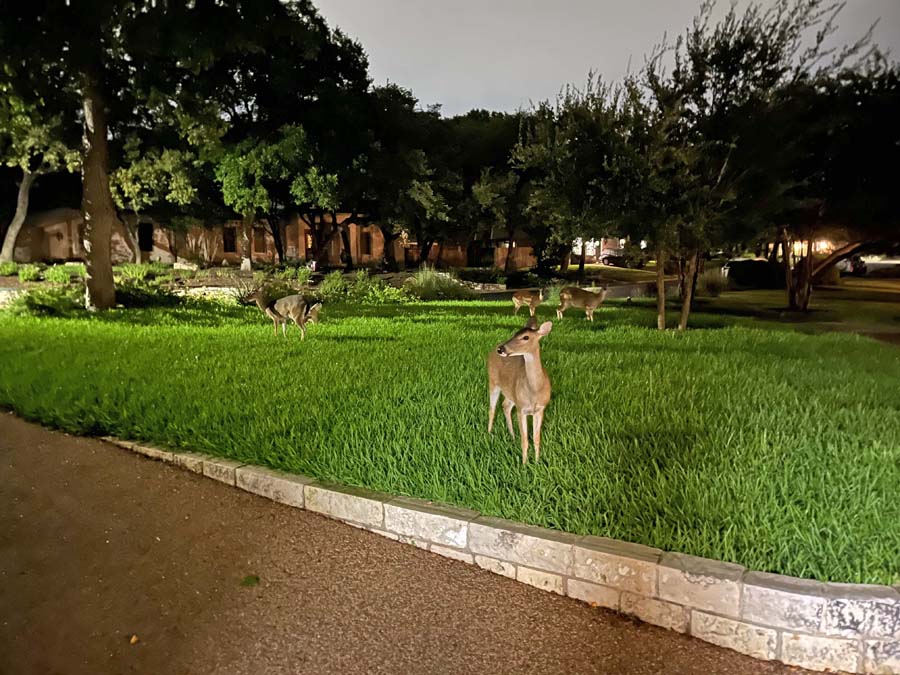 That's it!