Aspen Snowmass Gallery
Click on any picture to get a HUGE (about 200k) version.
Lift maps on a different page.
There are 4 ski hills around the Aspen, Colorado area. Snowmass, Aspen Highlands, Ajax (or "Aspen Mountain"), and Buttermilk. On 3/26/99 I skied Snowmass in the morning, and then Aspen Highlands in the afternoon. These are the pictures from Snowmass in the morning.
The Snowmass ski area is about 5 miles outside of Aspen. It is a HUGE, groomed out, intermediate hill with these beatifully sparse trees all over it. I can't think of a better place to spend a morning cruising through some fresh powder. The morning I was there was not fresh powder, but the sun was shining and it was still beautiful.
Below are some pictures from that morning...
A picture from the top of Snowmass. Notice the wide open spaces with dotted trees: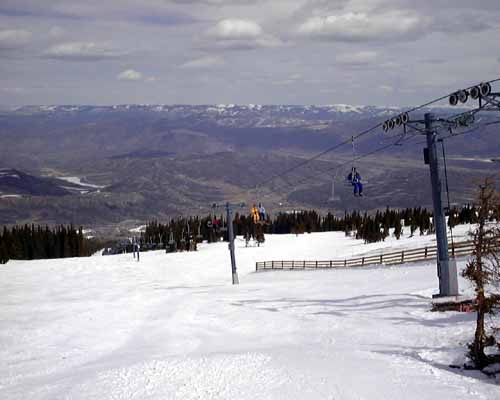 Here is a picture of the sparse trees I love so much about this place. They go on for miles just like this, and you can pick your path to weave through them: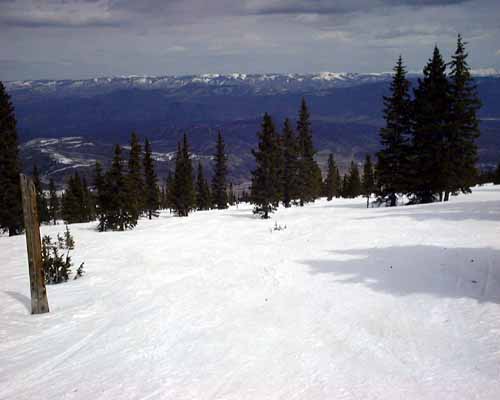 A view of the Valley below: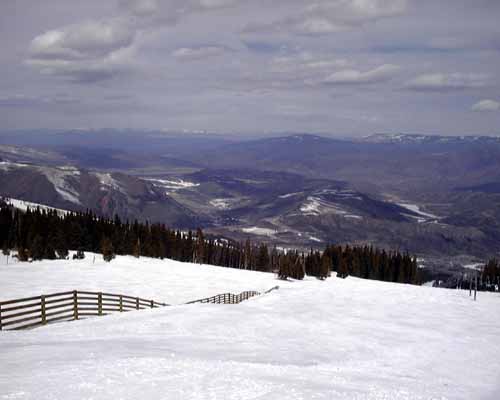 The view sideways from the top: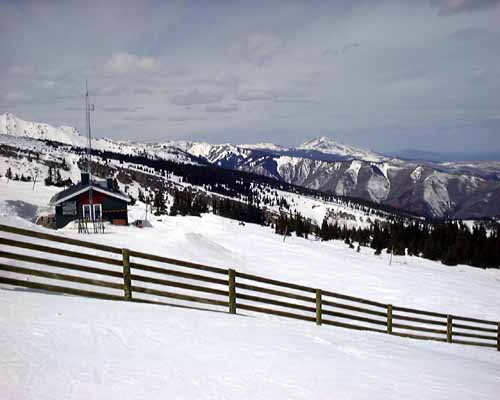 Random view: