Blue Angels Boating Day
(Summer of 2000)
Click on any picture for a large (1280x1024) blowup!
This web page has pictures from two trips, the day the Blue Angels came to the San Francisco Bay, and the day we went up to the lighted boat parade. Both of these events were in late summer 2000.
This is the crew that went to the lighted boat parade, this picture was taken before we left (and it was still light out). From the far left we have Randy's girlfriend, Randy (my starboard next door neighbor), Scott (neighbor 5 slips away), captain Bob (neighbor next finger over), Barry (neighbor two slips away and guy who took all these pictures), and Ray (neighbor 4 slips away).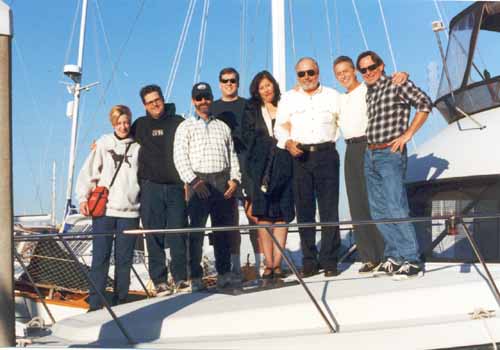 On the Blue Angels day, it was "fleet week" and they brought in this aircraft carrier. We could putt-putt right up next to it.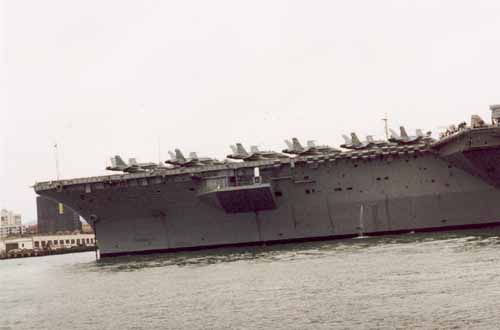 Here is the aircraft carrier, click on the picture to get a decent size picture. You can see holes all the way through it half way to the water line.
Up close to the end. Notice the tourists on the deck.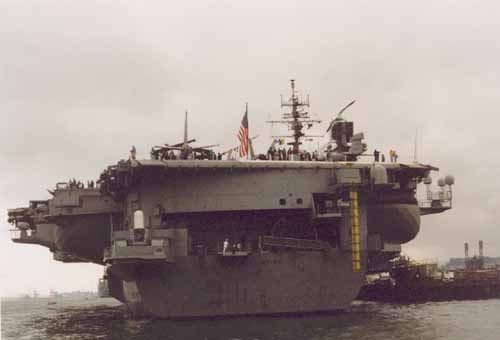 Here are the Blue Angels flying low over the San Francisco Bay with the Golden Gate in the background. Being on a boat is the very best seat in the house, and you can see all the boaters out this day.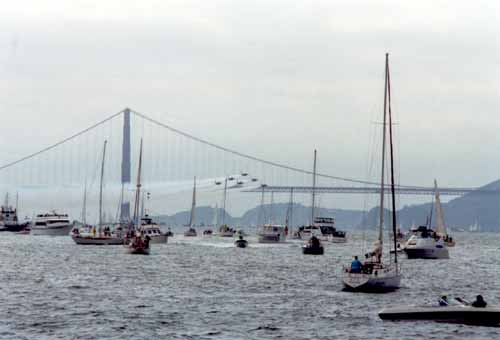 Here they come right by us.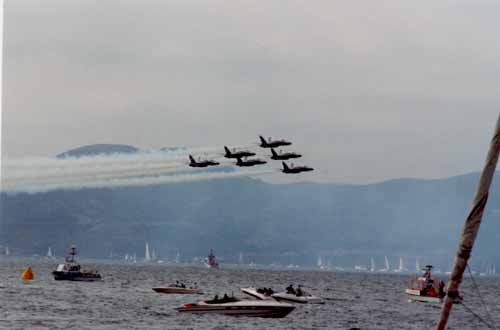 If you click on this picture to zoom in, you can see each Blue Angel has a number on his tail.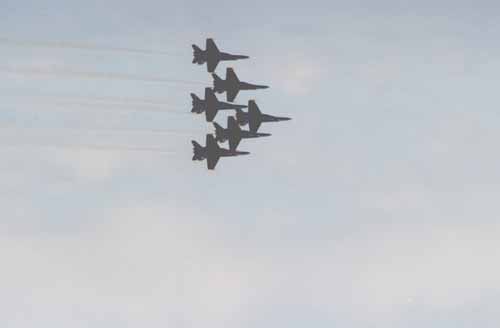 Can't get much closer than this. You could feel the air rush by as they passed.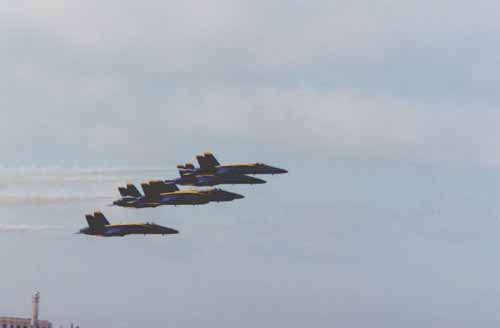 In addition to the Blue Angels, they had other stunt pilots. Here are a couple of Russian planes.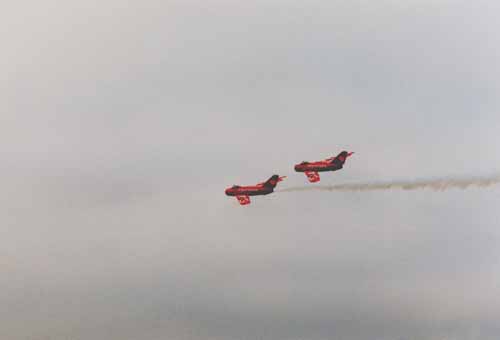 If you zoom in (click on the picture below) you can read the side of the plane, which says "STOLICHNAYA" (a brand of Vodka).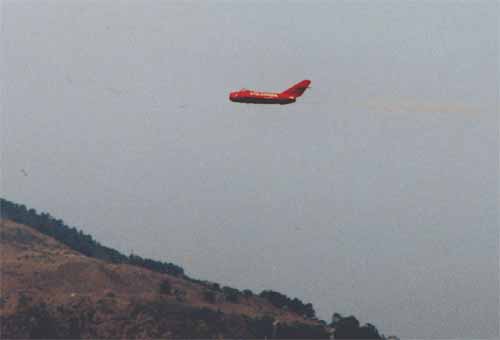 This is a picture of me, behind the wheel of the boat putting around while watching the Blue Angels.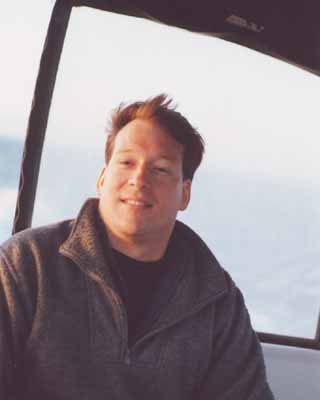 Here is Barry, the guy who took all these pictures.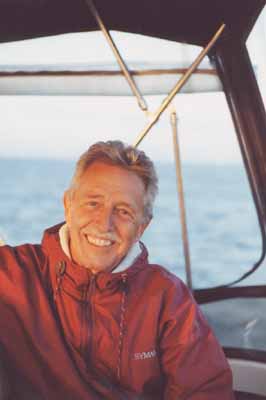 Jerry, my next door neighbor on the port side.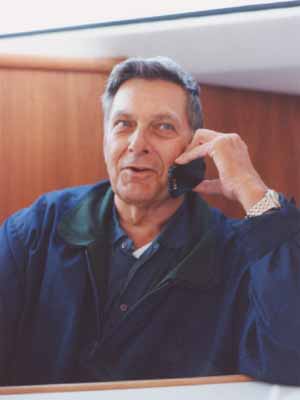 Kirk, Jerry's friend.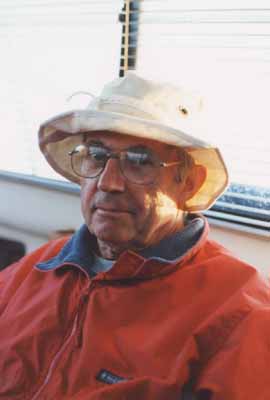 Ashmeet, whom you might remember from the 3rd stage of the Boat Epic.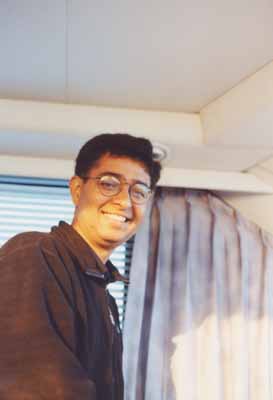 One final shot of captain Brian behind the wheel of his Carver.