Copper Mountain Gallery and Keystone Gallery
Click on any picture to get a HUGE (about 200k) version.
On 2/18/99 I skied during the day at Copper Mountain, and then at night I went to Keystone which is 10 miles away and has night skiing where they illuminate some intermediate and beginner runs with floodlights. Since it was at night, I don't have any pictures of Keystone (only the trip to get there at dusk), so I included the Keystone trip pictures here.
Review of Copper Mountain: Fun intermediate mountain! Much like Winter Park, Copper Mountain leaves lots of intermediate runs "bumped out" with moguls and doesn't groom everything. This means you can practise easier moguls on a nice intermediate slope, and really get your rhythm in them. Copper Mountain is right by I-70, which makes it really easy to get to. Several of the pictures below show I-70 at the base. There is no town to speak of, but there are a good number of condos and hotels at the base (and more being built).
Review of Keystone: I only did night skiing, so I can't really give a good impression of the hill. The night skiing was a blast, but mostly because it was unique. Visibility was good, and riding the lift at night was pretty neat. The only runs open for night skiing are intermediate and beginner, so I spent the 3 hours (6pm - 9pm) screaming down the slopes full out. The artificial town at the bottom of Keystone reminded me of a very small Vail, and looked pretty nice. However, you have to walk EXTREMELY far through this plastic little town to get to the slopes, which is a mark against Keystone.
View from the top at Copper. Notice I-70 at the bottom: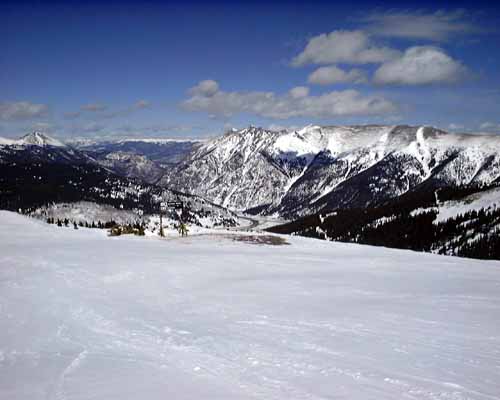 View from the lift at Copper. Notice the moguls. They are ALL OVER the mountain like this: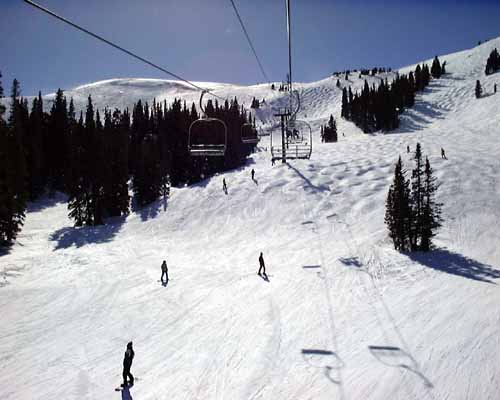 View of the bottom of Copper. No town, just condos and parking: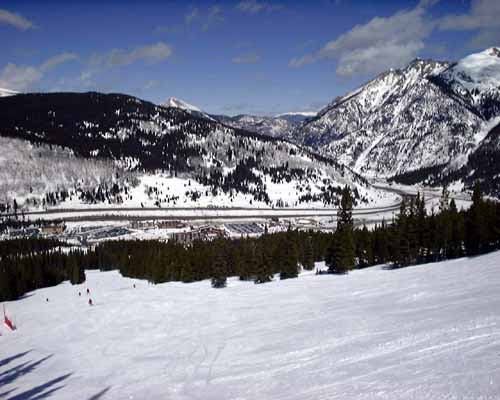 Random view: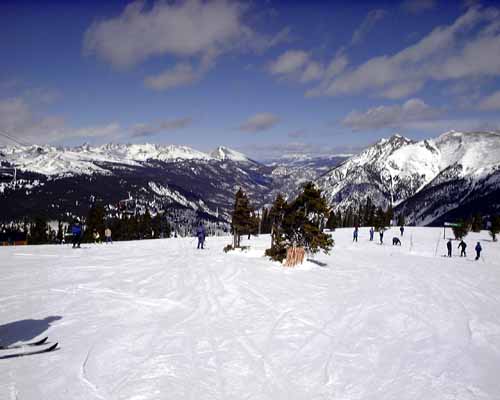 Now here I am on the drive over to Keystone at dusk. The pictures are a little dim because the light isn't that good: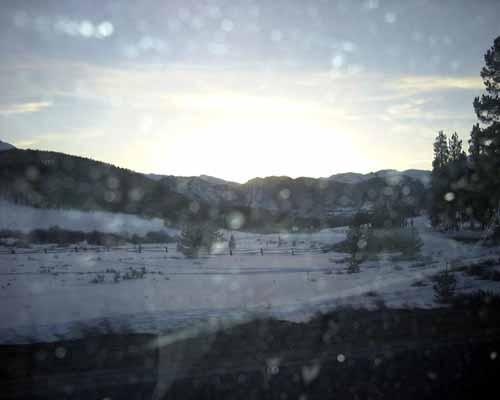 Still on the drive to Keystone: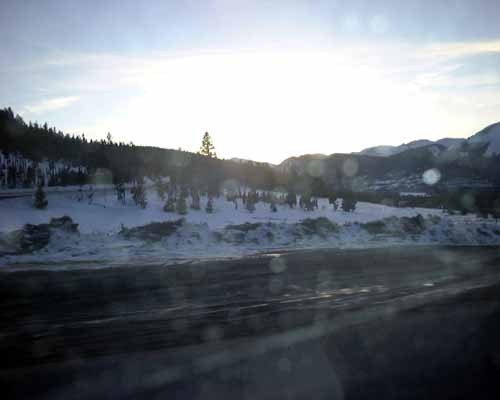 Final picture, after this the sun was down: