Heavenly Ski Day
(12/15/01)
Click on any picture for a large (1280x1024) version about 200k in size.
Several of us went up skiing to Heavenly on Saturday, 12/17/01, and I took a few pictures. It was a great day, with a foot of super light powder (especially light for Tahoe) and blue sky and sunshine. This first shot is riding the gondola from South Lake Tahoe. The gondola is about 50 yards from the hotel we stay at, very convenient. Notice all the construction around the base of this new gondola: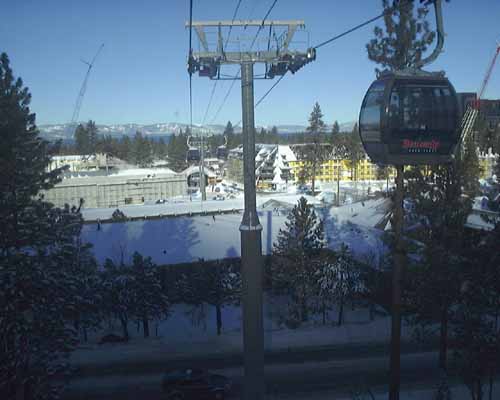 Still half asleep, futzing around in the gondola. That's Brian Worlitz on the left, and Mike Chow on the right with the sunglasses.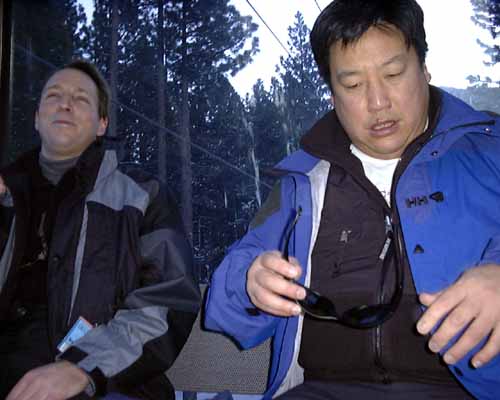 The view from inside the gondola of Lake Tahoe.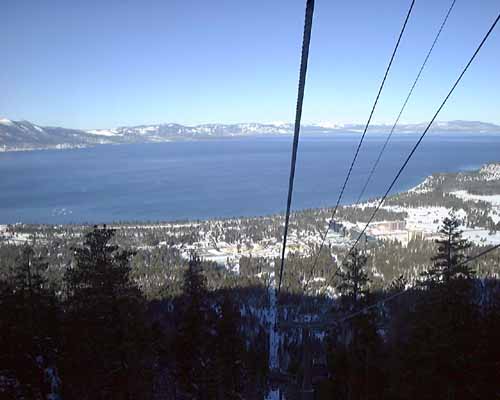 Eric, getting ready to ski down the Nevada side.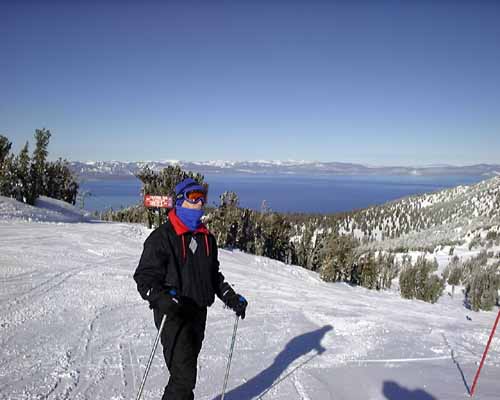 At lunch, Eric studies the lift map.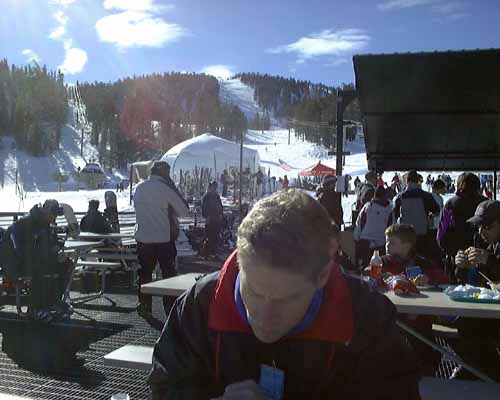 If you click on this picture to see a bigger picture, you can see the foot of fresh powder below the lift, and how few tracks are going through it. With that blue ski, the conditions are PERFECT.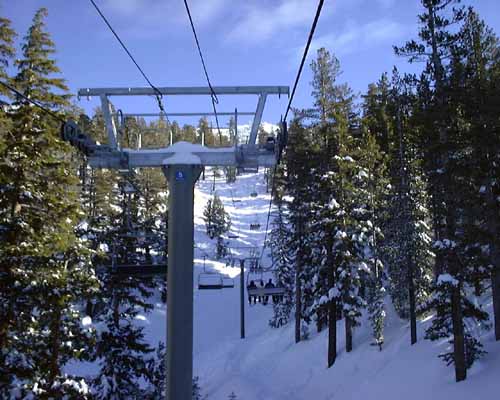 A few tracks through the powder under the lift. But you can see (like near the base of the trees) untracked powder to ski through. What a day!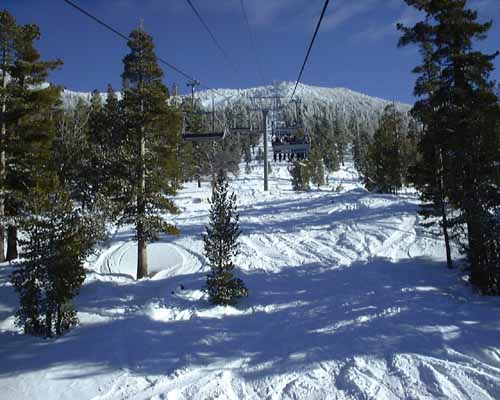 Brian, Mike, and Eric on the lift. I'm on the far right, you can just see my right arm.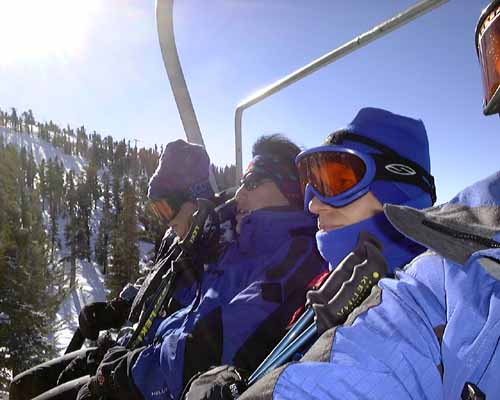 Brian, Eric, and Mike at the top of the California side.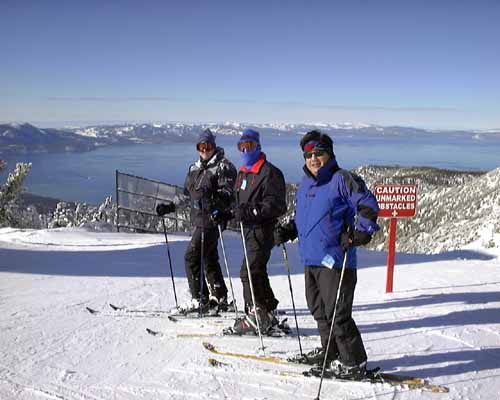 Taken from the top of the Tram (top of the "gunbarrel" run). We got a round of kamikazes at the bar directly to the right of this picture (not visible). Life is pretty good.