San Francisco Bay Sailing 2004
(6/26/04)
(Click on any picture to see an extremely detailed version.)
Here are some pictures from a day some friends and I rented a sailboat in the San Francisco Bay. It was June 26, 2004. The people were: Scott and Ashley Eikenberry, Christina Galindo, and Montxu Aboitiz (Christina's brother in law) and Sebastian (Montxu son). Montxu and Sebastian live in the Philippines and were in town visiting Christina. Captain Darrin Rath drove the boat for us (part of the rental).
Scott Eikenberry on the left on the dock, Sebastian making a funny face on the boat, and Montxu relaxing in the boat. We're waiting for the last of our group to arrive. This is in Cass's marina in Sausalito (http://www.cassmarina.com/).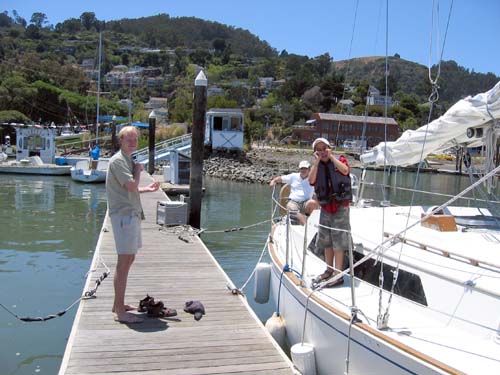 Putting away from the dock, Darrin (the Captain) is driving and Scott is going to help get the sails ready.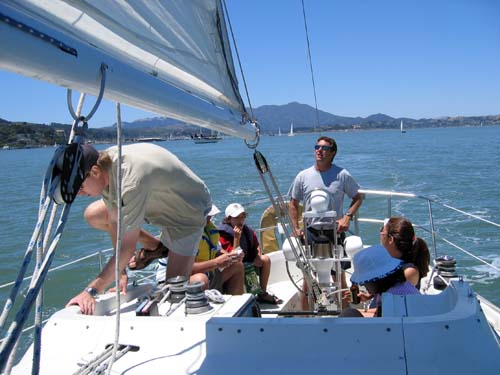 A panorama (be sure to scroll to the right to see all of it). The panoramas are a little uneven because of the motion of the boat (both forward and up and down with the waves) makes it difficult to get a perfect shot. But you can still get the idea of what the bay looks like. That's Angel Island on the left of the picture, and the Golden Gate Bridge on the right. We're leaving Sausalito entering the main bay in this picture.

Another sailboat out there with us. The Bay Bridge in the very far background.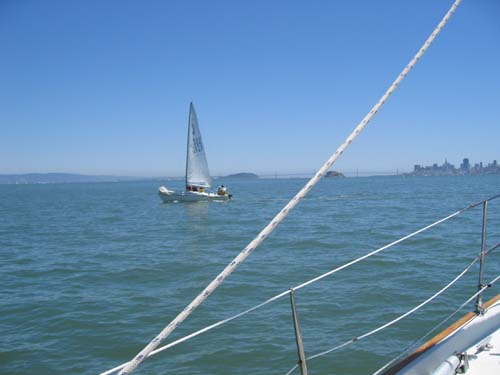 A panorama with San Francisco in the background and the Golden Gate in the middle, and the bow of the boat on the far right. Again, it's hard to get a good panorama from a sailboat! :-)

Christina sitting in the bow chair facing backwards tying her hair, you can see a tip of the Golden Gate Bridge behind Christina to the left. We're behind Angel Island, the wind is almost not blowing.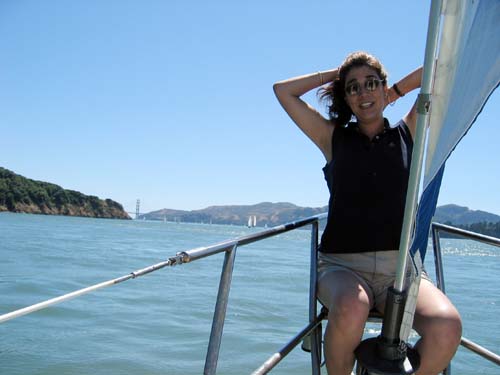 Another panorama including the Bay Bridge on the far left and the Golden Gate Bridge in the middle.

Scott driving, Captain Darrin relaxing on the left, Montxu in the lower right corner of the picture.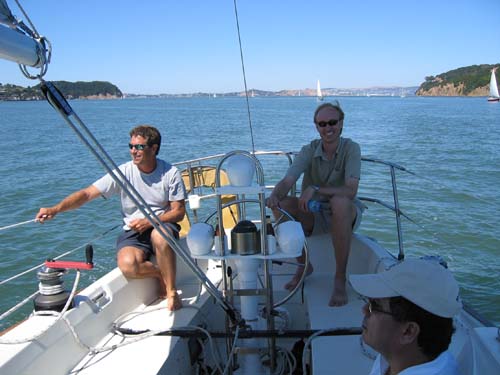 Christina facing forward on the bow chair, Sebastian behind her, and Ashley on the right.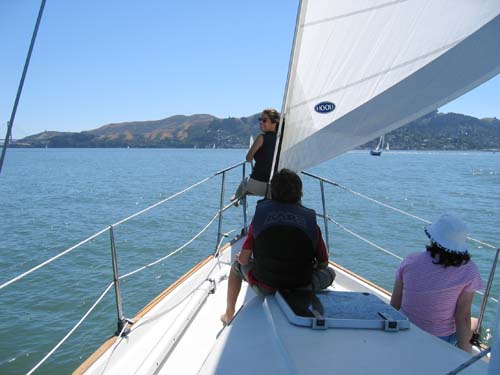 Ashley hanging out.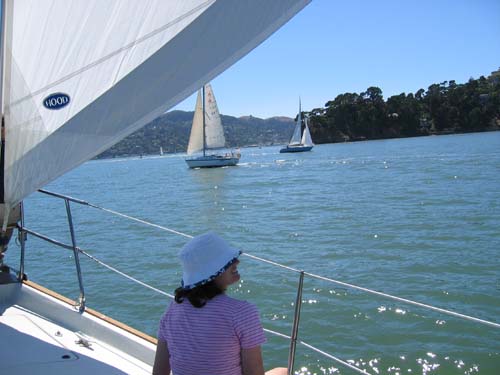 I'm not sure why this is fuzzy, but it is the Golden Gate Bridge.
Another sailboat overtaking us.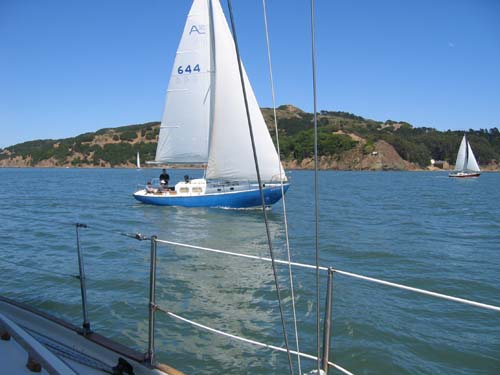 At the end of the day, we are under engine power driving back towards Cass Marina in Sausalito and we are packing up the sails. The wind has pretty much died down to nothing at this point.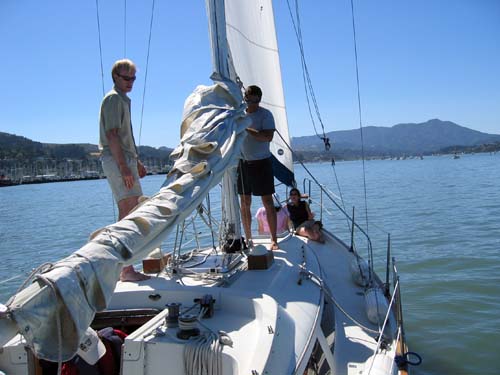 Random picture of the cockpit of the sailboat.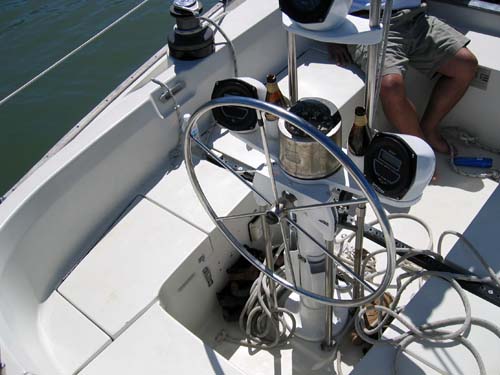 Ashley and Christina hanging out on the bow.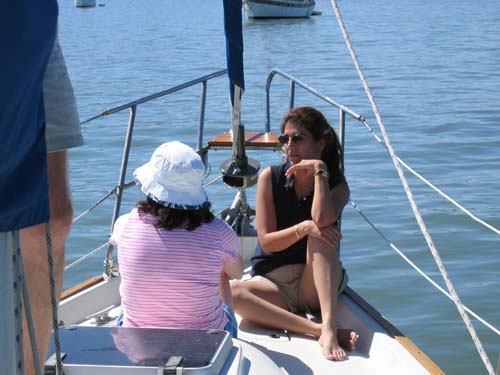 In this next picture, you can see this little sailboat has oars, and two guys are rowing it. Kind of interesting.