Dinner with Johnny Rotten
Click on any picture to get a HUGE (about 200k) version.
Town maps and lift maps on a different page.
On March 18, Johny Rotten (Johnny Bulson) came to town, and we went out to Sophio's on St. Patrick's day. Johnny is a great guy that Lance and Lise have known for over 10 years. Johnny is one of those exceptional people who radiates LIFE and energy, and anyone who meets him feels it. Johnny used to live in Telluride, but left 13 years ago after a diving accident left him a paraplegic. Johnny is so well known and so loved in Telluride he can't get 10 feet along mainstreet without gathering a crowd of random friends around him. I saw him twice the day after our dinner, both times from a distance, both times with a cluster of friends around him chattering loudly and happily.
Johnny Rotten and me in Sophio's (picture by Lise):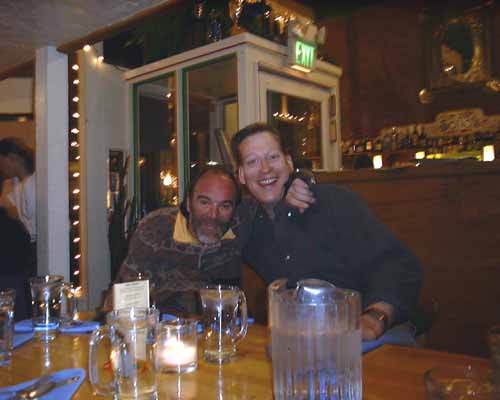 Lise and Sarah Wabtromski. Sarah is almost 4 years old: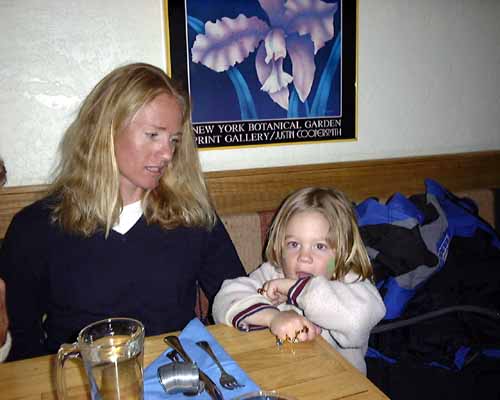 John Wabtromski (Sarah's father), and Sean McNamara on the right: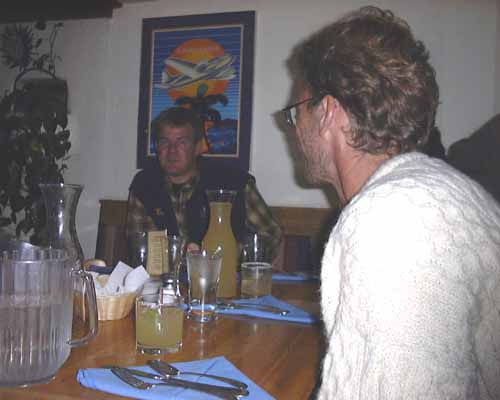 Lance, and Felix Snow: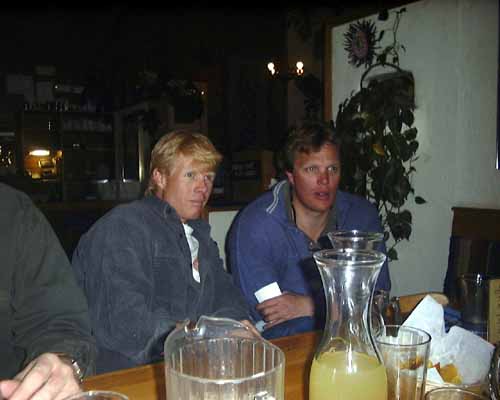 Johnny Rotten winking at Sarah (who is taking the picture):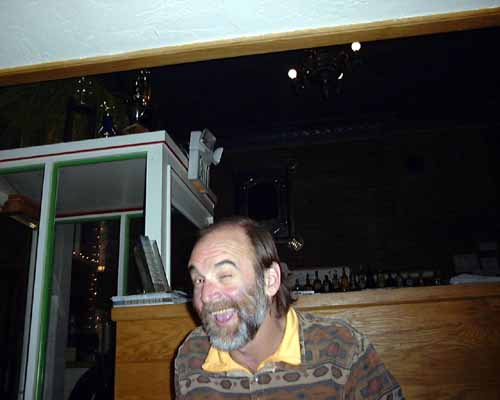 Wife Rhonda Claridge and Husband Sean: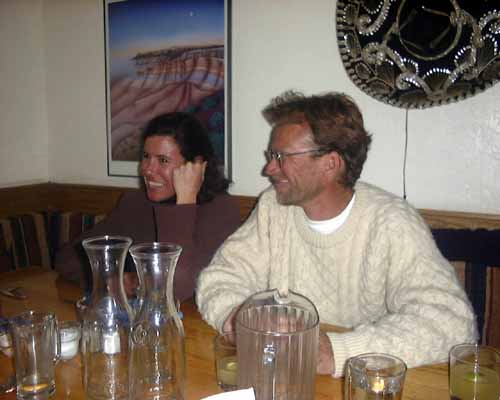 Rhonda and Mark Lange: