Vail Gallery
Click on any picture to get a HUGE (about 200k) version.
Town Maps and Lift Maps are on a different page.
These pictures were all taken on 3/24/99.
This picture was taken facing forward, out over Vail: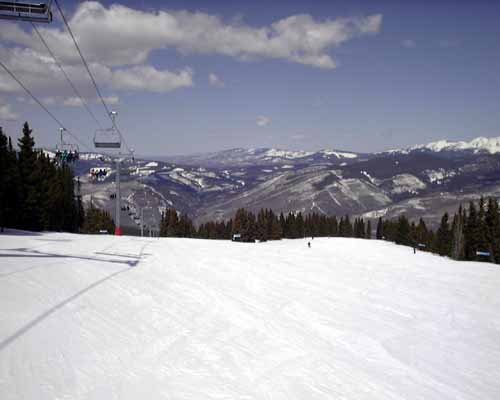 This is a picture out over the back bowls of Vail (away from town):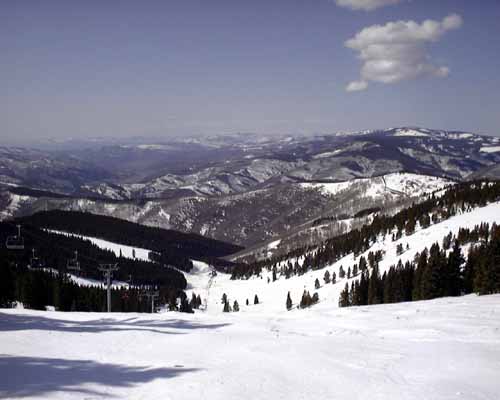 There used to be an enormous, beautiful, extravagant lodge at the top of Vail called "Two Elks Lodge". It was very impressive. Six months ago, some environmentalists burned it to the ground, I guess because they think Vail is a wild life habitat and should be returned to nature?? I have some unfortunate news for these sub-geniuses, Vail is WAY, WAY past saving as a nature preserve, and they should concentrate on some other piece of property WITHOUT ANY SKI LIFTS ON IT!!! (Could they be any dumber?) Anyway, Vail put up this temporary plastic and tube aluminum structure in the same location as "Two Elks" was and named it "One Elk", which is kind of funny: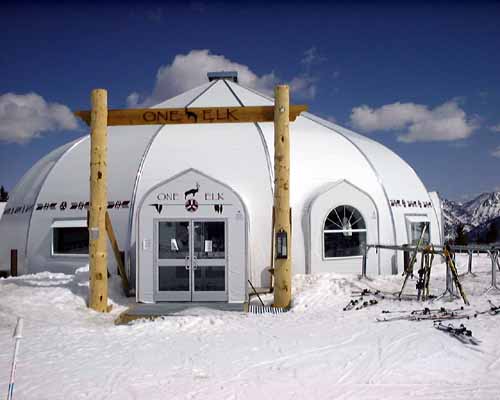 Here is another picture showing one of Vail's famous back bowls: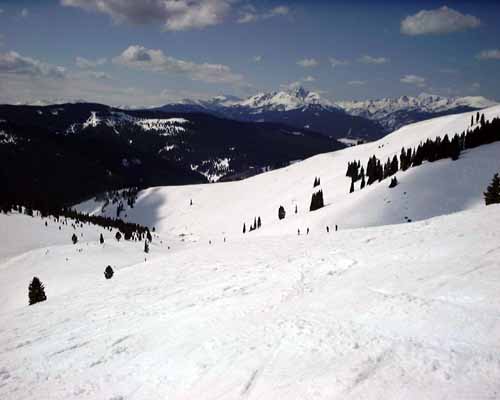 Vail is quickly running out of snow. Here is a picture taken from the ski lift showing how some of the slopes facing the sun are completely bare of snow: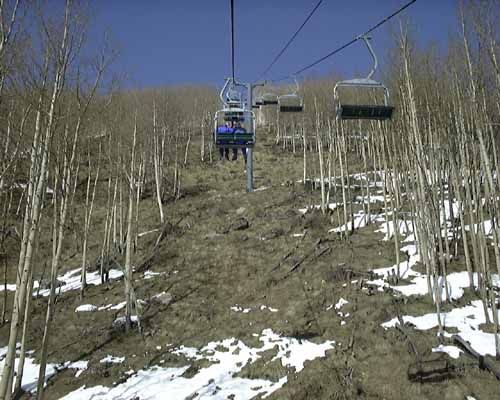 But what the heck, there are worse places to be than at Vail in the sunshine. Here's the lunch spot (at the top of the gondola) where I had a hotdog and a beer (Coors) for about $19. Sure it's nice, but hardly worth the money. Tomorrow I'm having a PowerBar and a good drink of water for lunch. :-) Incidentally, the lift ticket was $61.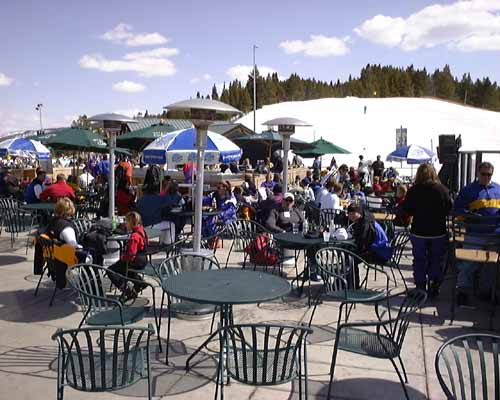 Here is a picture of Lion's Head portion of the town of Vail from the Gondola:
Same picture as above, but from higher up to see more of the town of Vail: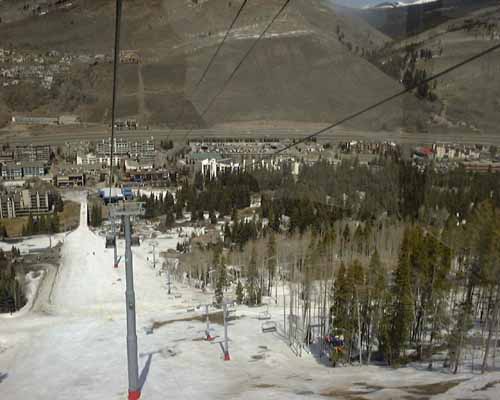 At the end of the day, here is the view of the mountain from my hotel room deck: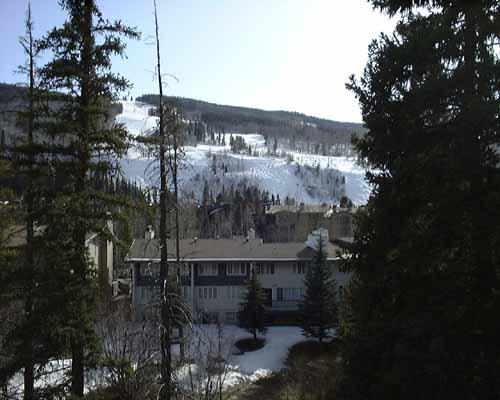 Standing at the same spot (on my hotel room deck), looking down at the stream running by the hotel. This might be "Vail Creek"?? Anyway, that's all melted snow pouring through that stream down there, shot to heck: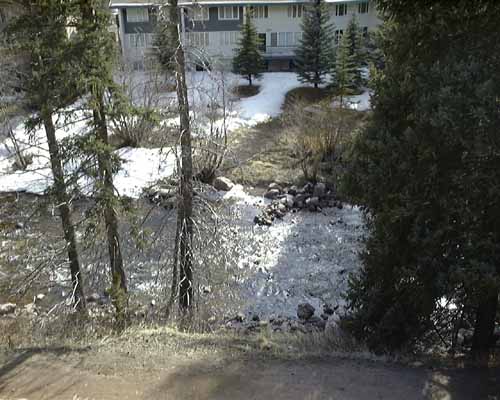 This is the third picture from my hotel deck, looking down the trail I walk to the lifts on: