Europe Motorcycle Trip 2001
(Picture set 3)
(6/15/01 - 7/1/01)
(Click on any picture to see an extremely detailed version. About 200k in size.)
Here we are in Saltzburg, Austria on 6/30/01, on a morning walking tour before the last day of riding the motorcycles back to our starting place of Olching, Germany.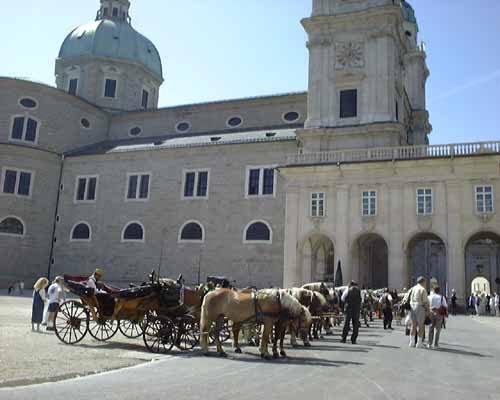 A nice square in Saltzburg.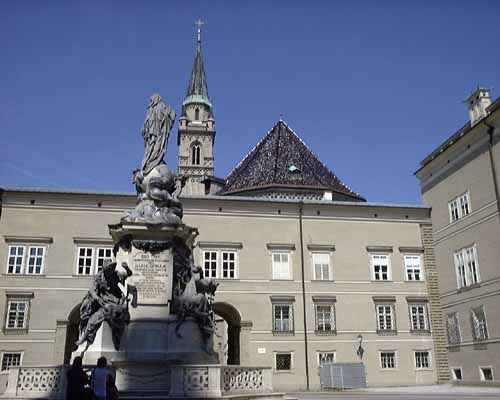 If I had some knitting software to knit pictures together, I would link these next 4 together into one big picture. They are all taken in a church in Saltzburg. The first is pointed directly overhead, the last is directly forward. If you click on any one of them, you will get a HUGE web page with the blown up version of this.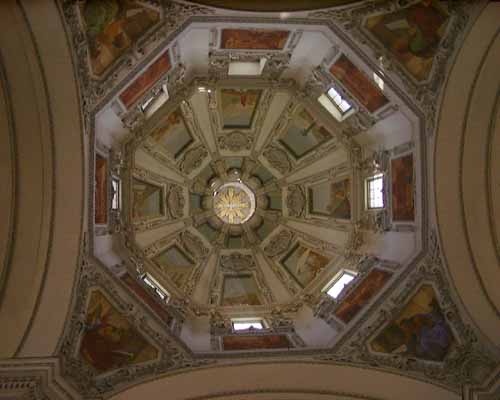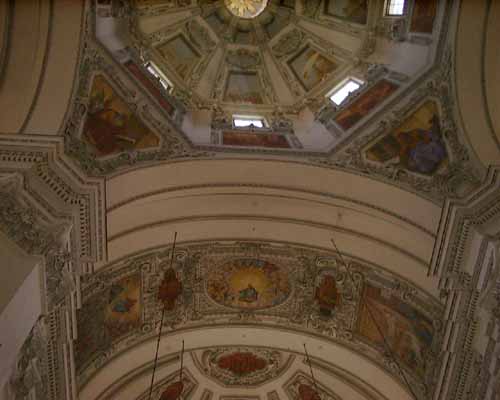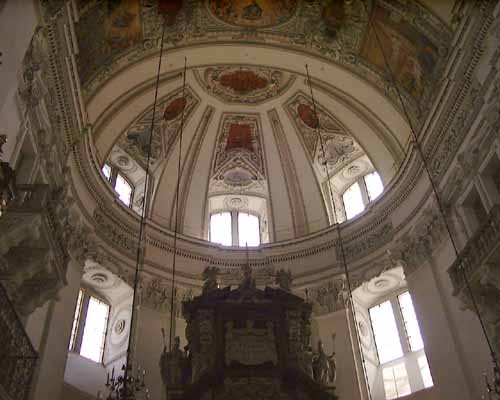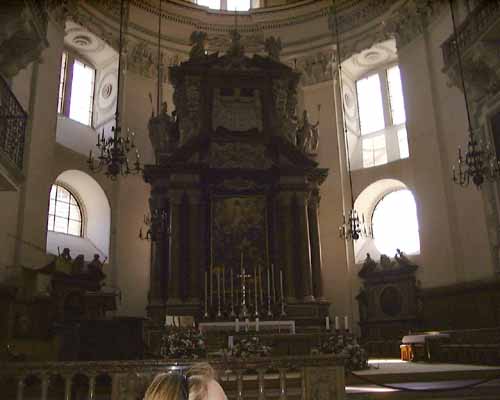 Under way, this is our whole group hitting the first mountain pass together. That's Brian Beach in the blue suit in the foreground.
Our motorcycles (Rob Beach's motorcyles).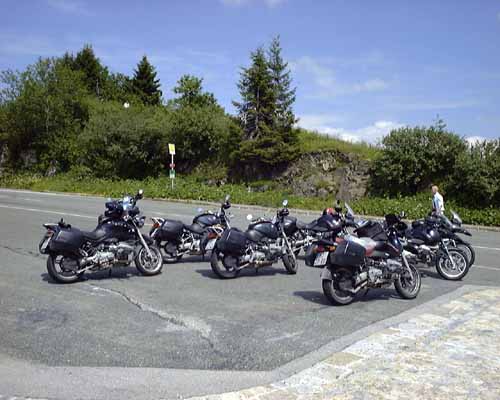 It's hard to see unless you click on this photo to see the big version, but on that mountain peak in the distance is the "Eagle's Nest", which Hitler built at the tallest point in Austria as a celebration of the Third Reich. Now, it is a restaurant. :-)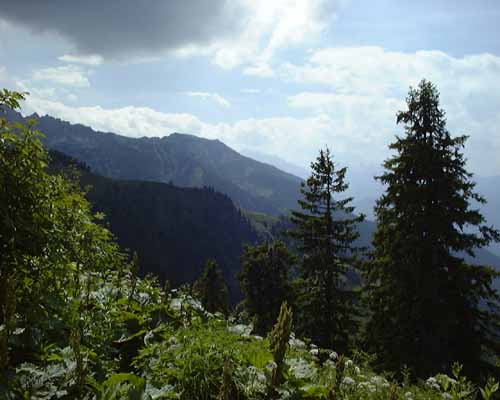 A view out over the valley in Austria.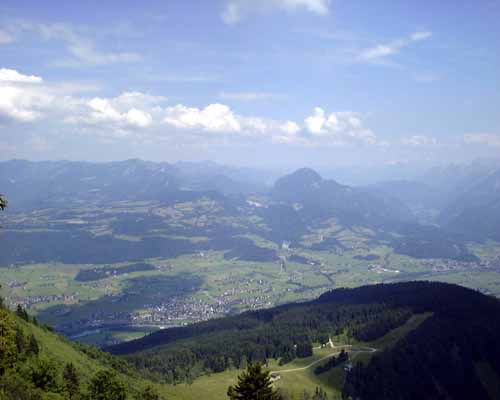 Back home in Olching, at the final gas stop we ran into this nice car. That's Leslie on her motorcycle.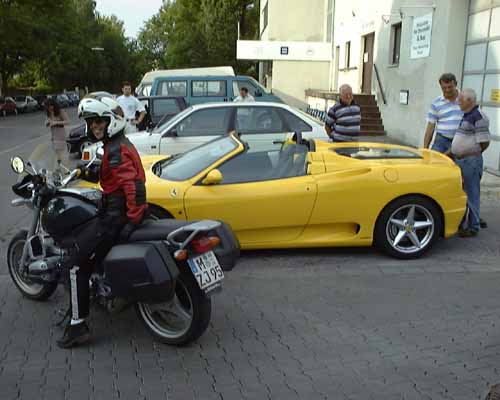 All done! At the final dinner, outside at Olching. Leslie, Brian Beach, and Richard.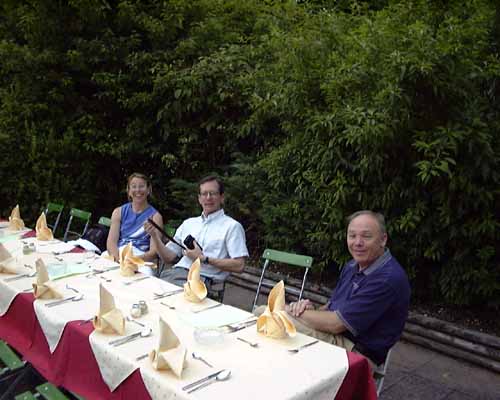 Robert on the left, Rob Beach on the right.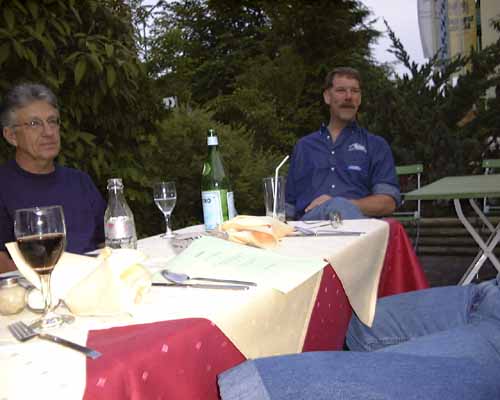 Graham, who is the mechanic who travels with us on the trip.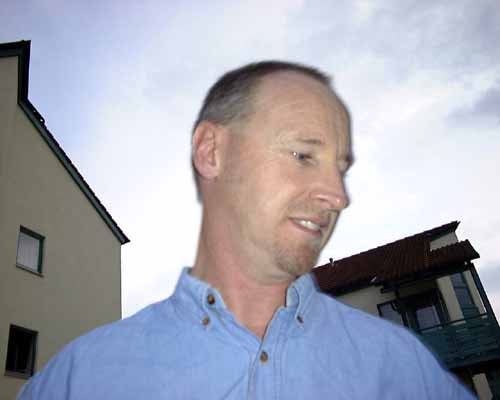 Desert inside with the whole group after it got dark.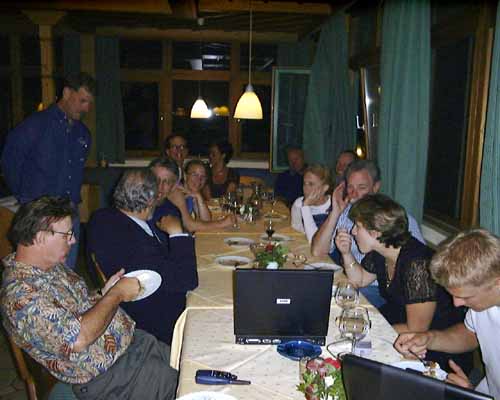 Brandon editing our video. That's an Apple G3 Laptop, a Sony DV video camera, and a 1394 CDROM burner.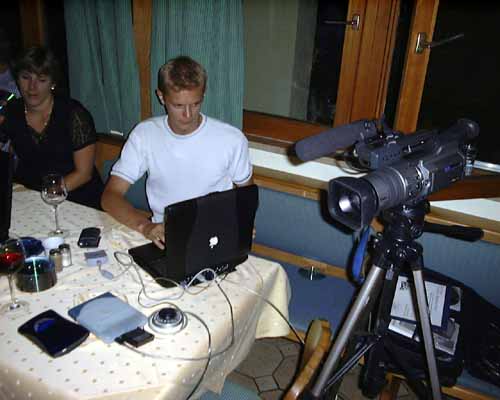 Here we are on vacation, and there are 3 laptops sitting on this table. Tomorrow, back to America.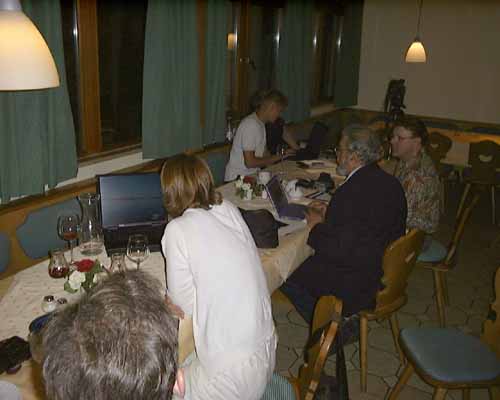 <-- Click here to see the previous set of pictures.