2010 Beach Housewarming Party

(1/23/2010)
I had a house warming on 1/23/2010 for my Pacifica beach rental cottage. The address is 305 Shoreside Drive Unit A, Pacifica, CA, 94044 and it is on San Pedro Point, Pacifica. Below are some pictures from that day of the guests. Click on any picture for a much larger version.
Below Katherine Chung helps me out getting a few things ready before anybody else shows up.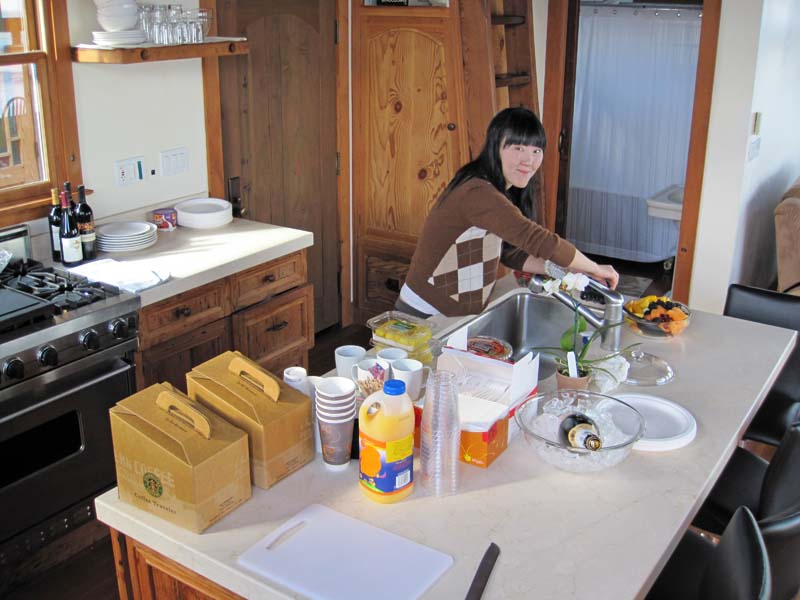 Angela Lai showed up first, then left before I remembered to take her picture. Here is a shot from a DIFFERENT party to remember she made it....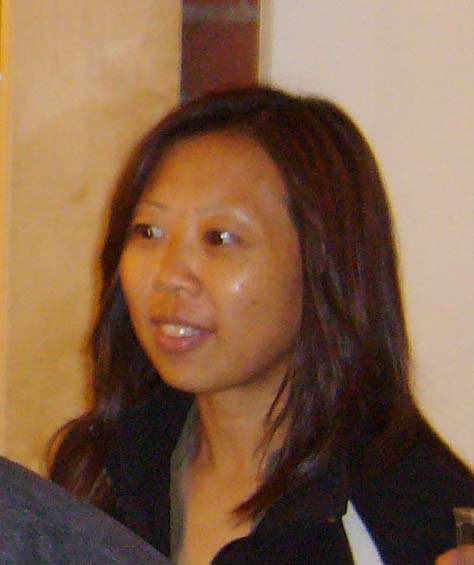 Later on, from left to right, Julie Elaine Brown (founder and CEO of InnerRewards) holding a glass of orange juice, Kim Pfabe (owner of Sugarcane) in hat talking with Ava in chair facing away. Then Kerry Lenz in pink long sleeve shirt, with Paul Blankinship in beard and glasses, and on far right that's Tim Nufire (VP of Engineering at Backblaze).
Emily Allen talks with Aaron Edelberg on the beach house's deck in Pacifica.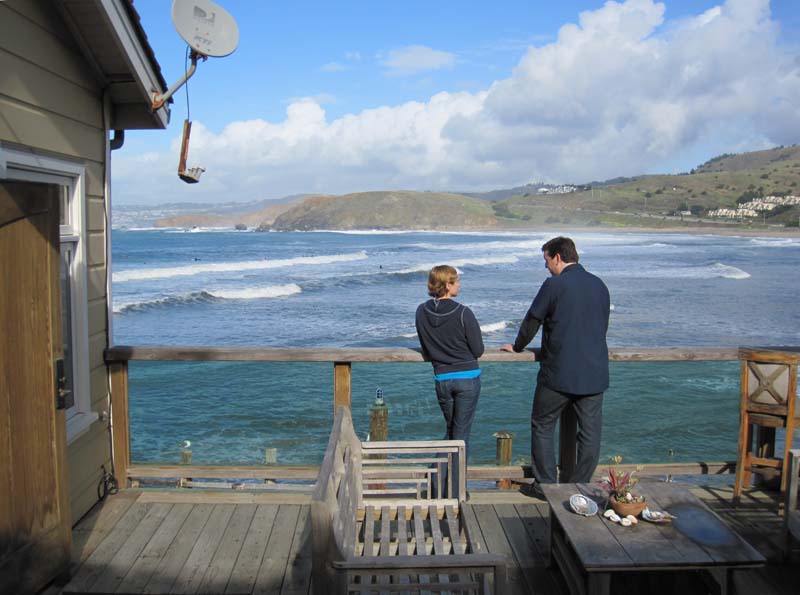 Paul Blankinship talks with Julie Brown at the house warming party.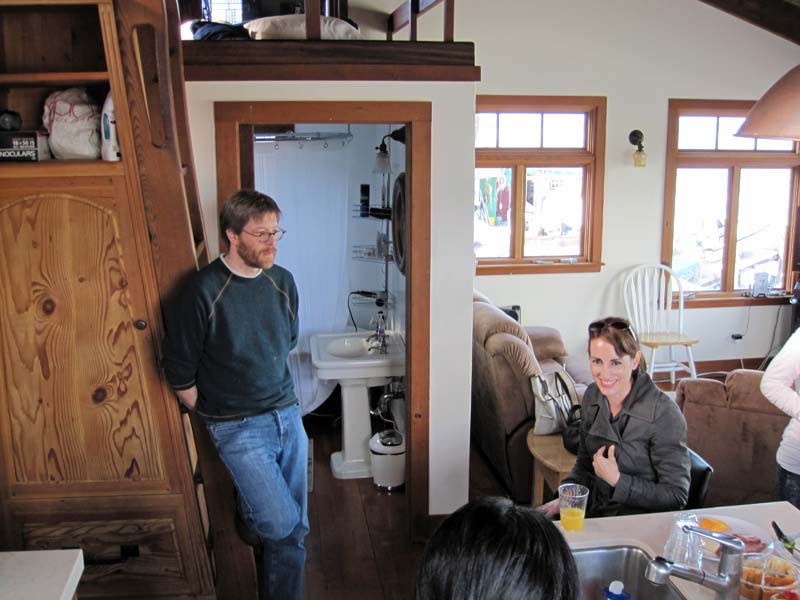 Eric Hawkes shows up to the beach house for the party.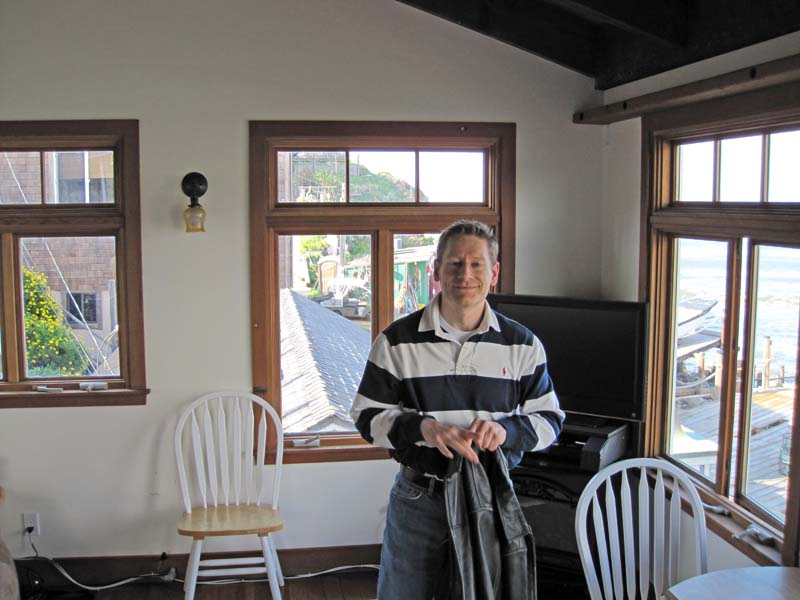 Jody Shapiro, with wife Erica and 3 kids out on the deck with the fire pit in the background. From left to right that is Skylar (youngest in Jody's arms), Brooke in the middle, and Jessica (the oldest) in the tie dye leaning up against Mom.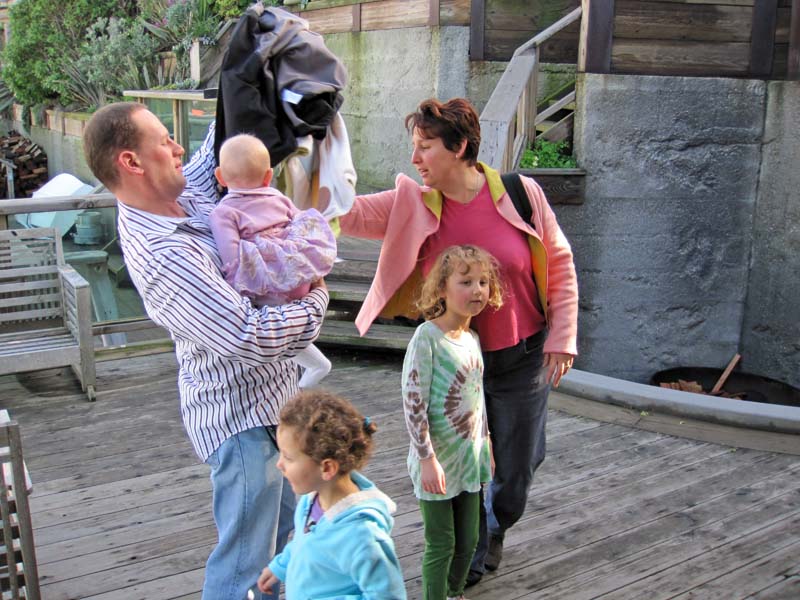 Jason Knight (in crutches from a recent sports injury) and his son Alex are greeted by Katherine on the deck.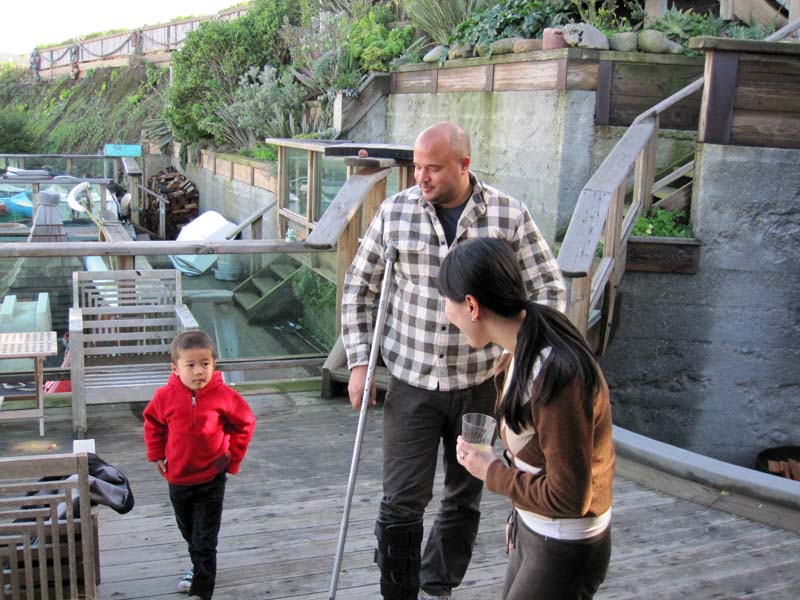 Jane holding her son August in front of the main window of the beach house.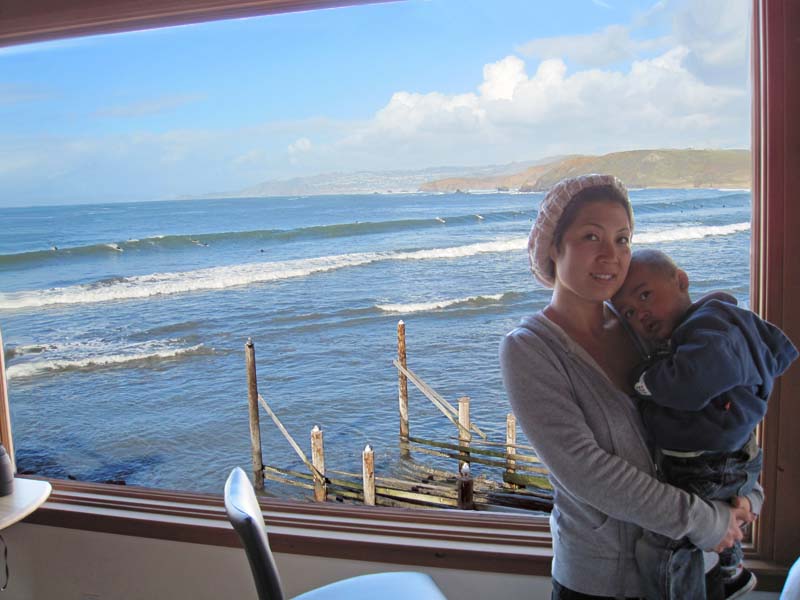 Chuck Holland arrives with daughter Ellyse in his arms through the front entrance (gazebo). Nilay Patel next to him on the stairs.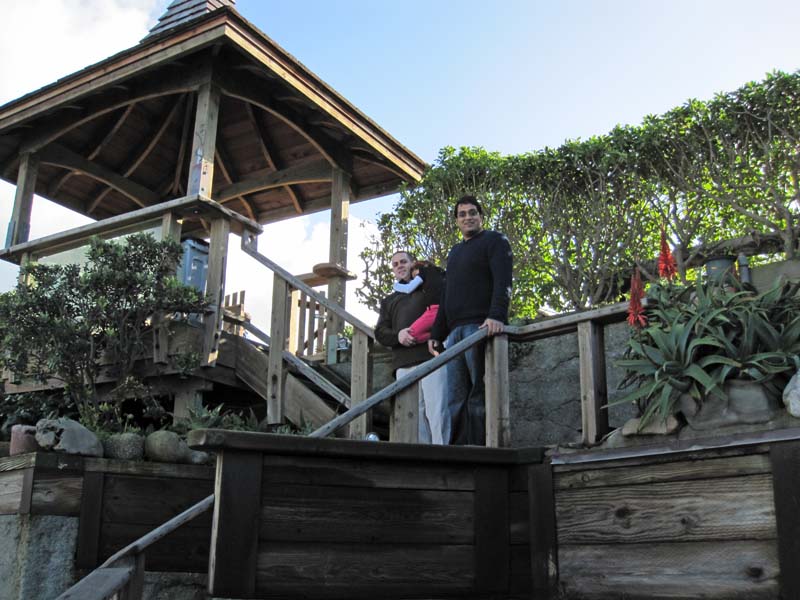 Guests milling about in the beach house during the housewarming party.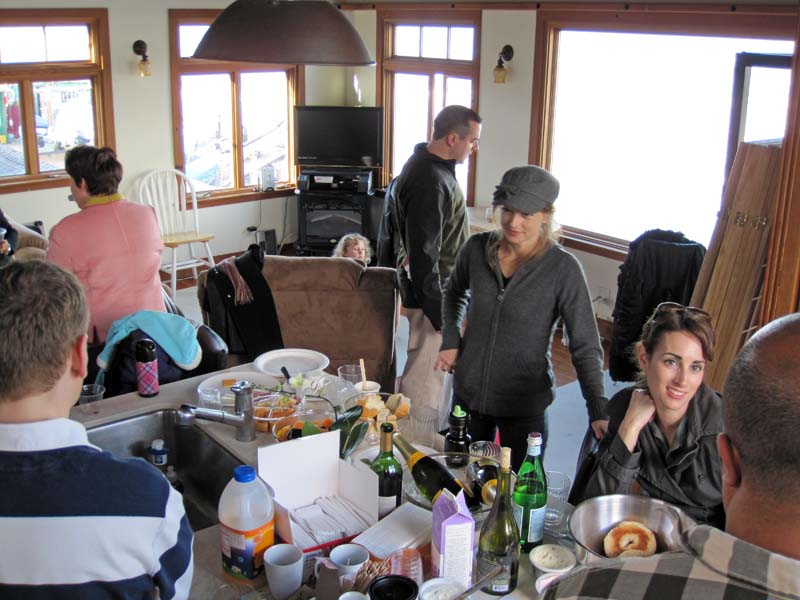 Sarah and Nilay and Katherine in the front door. The two double "barn doors" are wide open up out onto the deck.
Sarah on the left, and Ashmeet Sidana on the right.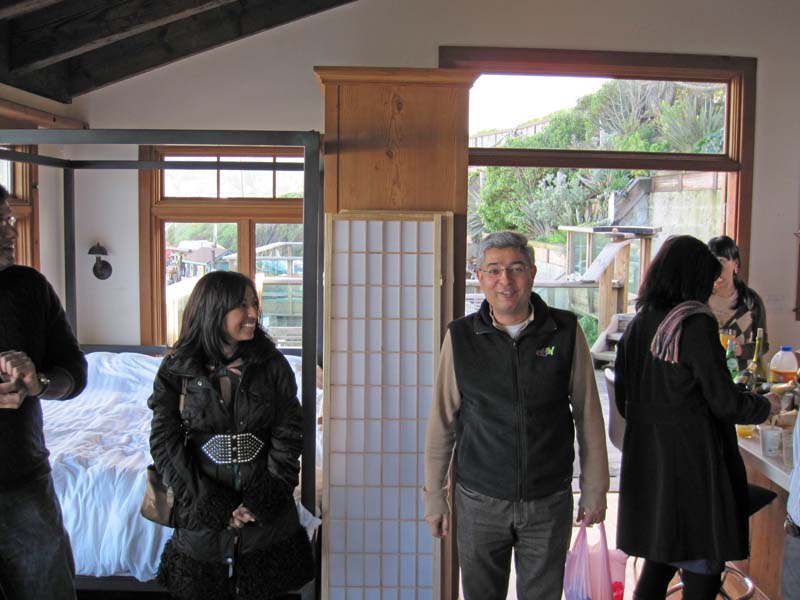 Howard Chartock (holding strawberry) and Amada Wilkison.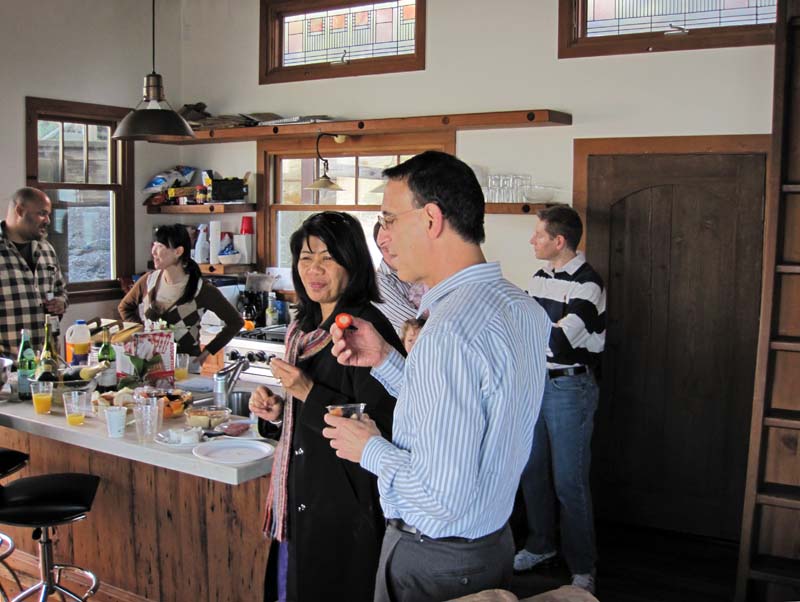 Christina Galindo talks with Casey Jones and Jason Knight on far right. In back is Jody Shapiro talking with Ashmeet Sidana on the deck.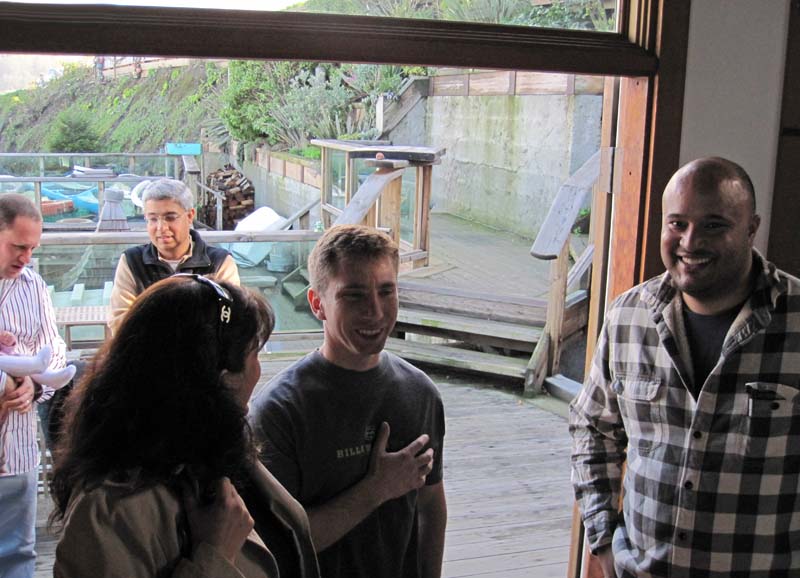 Ali and Tim Nufire, with dog Gromit. The picture below is taken from the deck looking in through the big double "barn doors" into the beach cottage.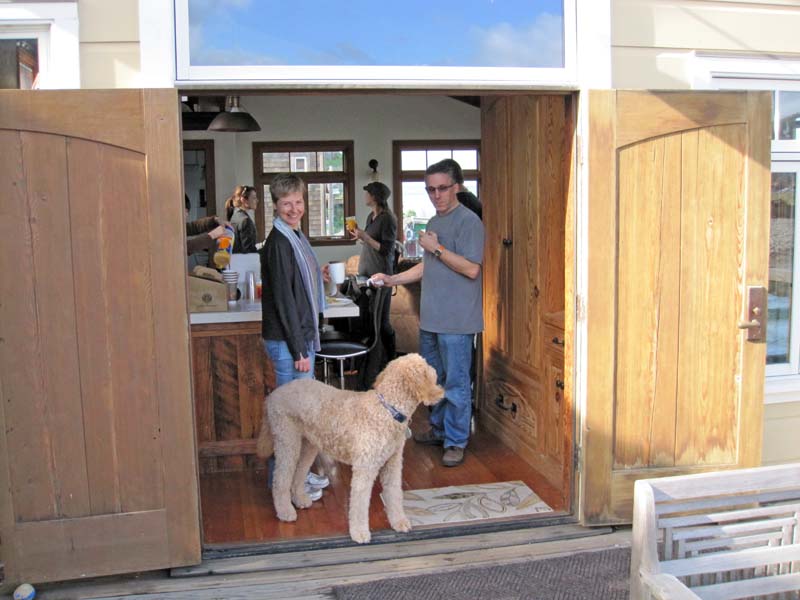 Nilay on far left, Sarah in blue, back behind the kitchen island is Erica Shapiro, and in front right is Molly and John Grabowski. Molly was the one who put me in touch with the beach house's owners a few weeks before, making this all possible.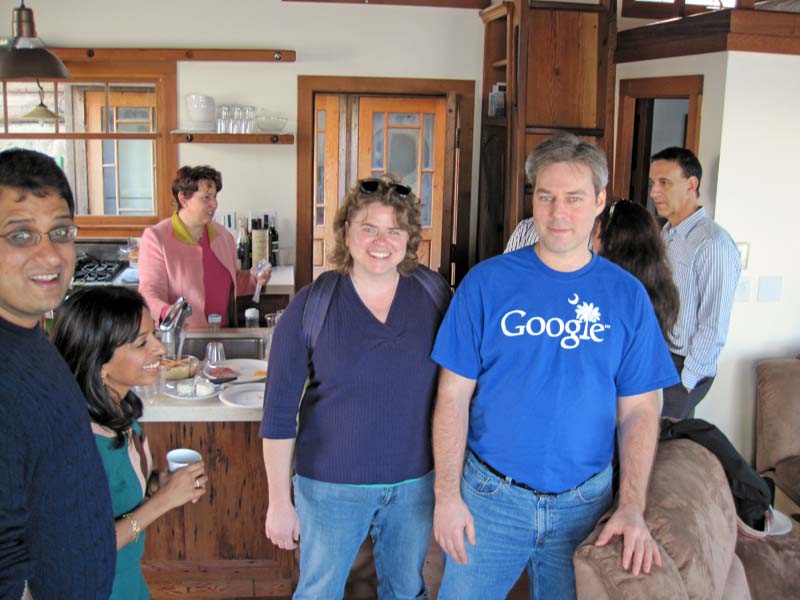 And finally, just before the last guests disappeared, Billy Ng and Evelyn show up!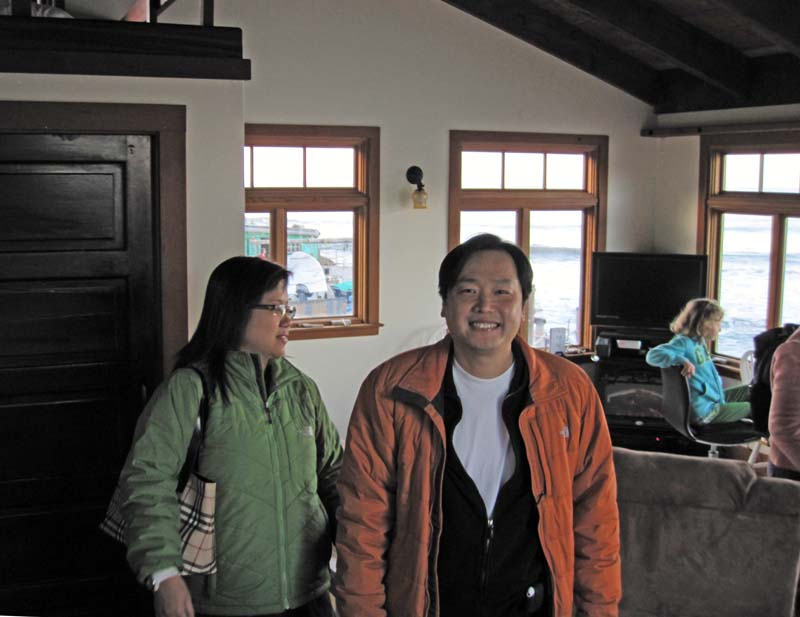 All done!