2014 Backblaze Holiday Party

(12/8/2014)
On December 8th, 2014 Backblaze had their annual holiday party at Long Branch Saloon & Farm in Half Moon Bay. We have 32 employees counting Monika (up from 23 employees at this party last year) and many brought spouses. Here is everyone at the company in order of hiring (marked with "*" if not at this party):
1. Brian Wilson
2. Casey Jones
3. Billy Ng
4. Gleb Budman
5. Tim Nufire
6. Damon Uyeda *** out sick - not at party
7. Casey Christensen
8. Sean Harris
9. Brian White
10. Ken Manjang
11. Yev Pusin
12. Andy Klein
13. Cecilia Luu
14. Adam Nelson
15. Dave Stallard
16. Chris Grace
17. Zachary (Zack) Miller
18. Ric Marques
19. Monika Gorkani ** this party is Monika's last day at Backblaze
20. Brian Beach
21. Sona Patel
22. Nathan Wieneke
23. Matt Wright
24. James Fleishman
25. Aaron McCormack
26. Anthony Alexander
27. Ariel Ellis
28. Candace Bain
29. Chris Bergeron
30. Larry Wilke
31. Bryan Williams
32. Emily Miller
Below are pictures! The first is the sign at the entrance to Long Branch Farms.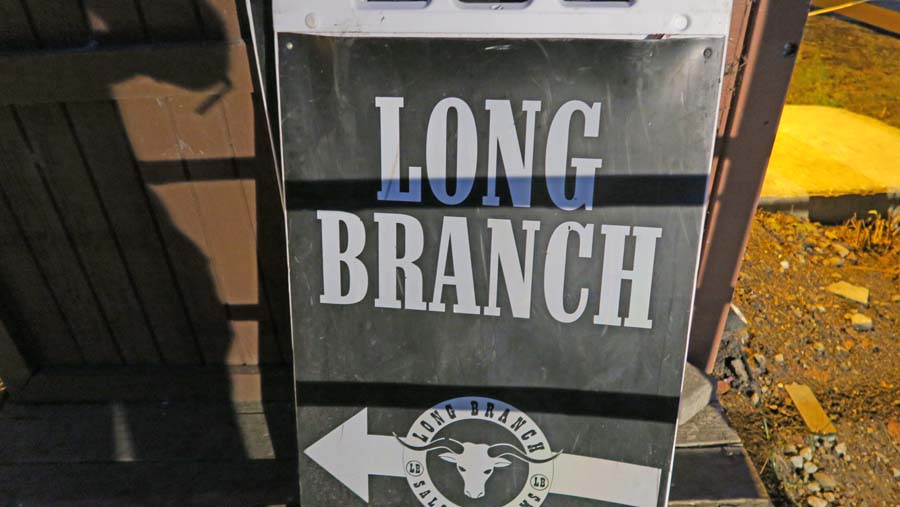 Below is the "main street" at Long Branch farms.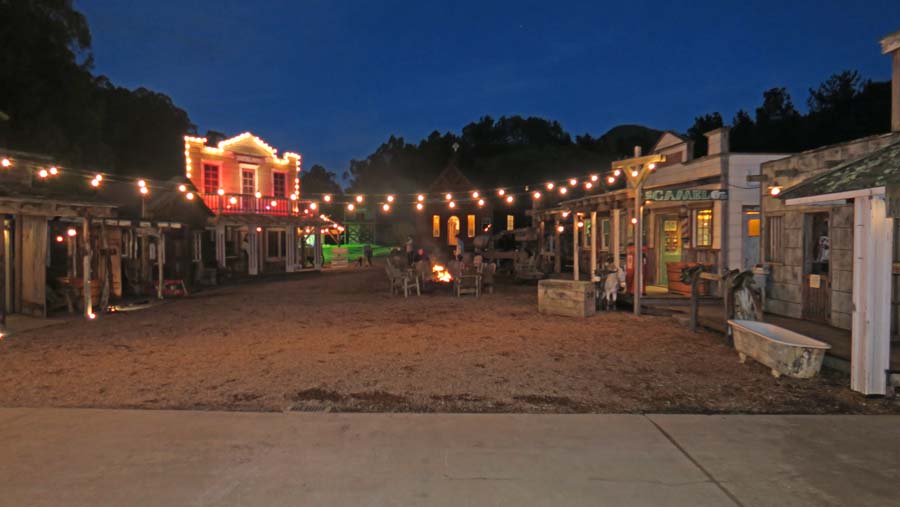 From left to right: Katherine, Bryan Williams (in red cap hidden), Chris Bergeron, Casey Jones (facing away) and Candace Bain (red dress).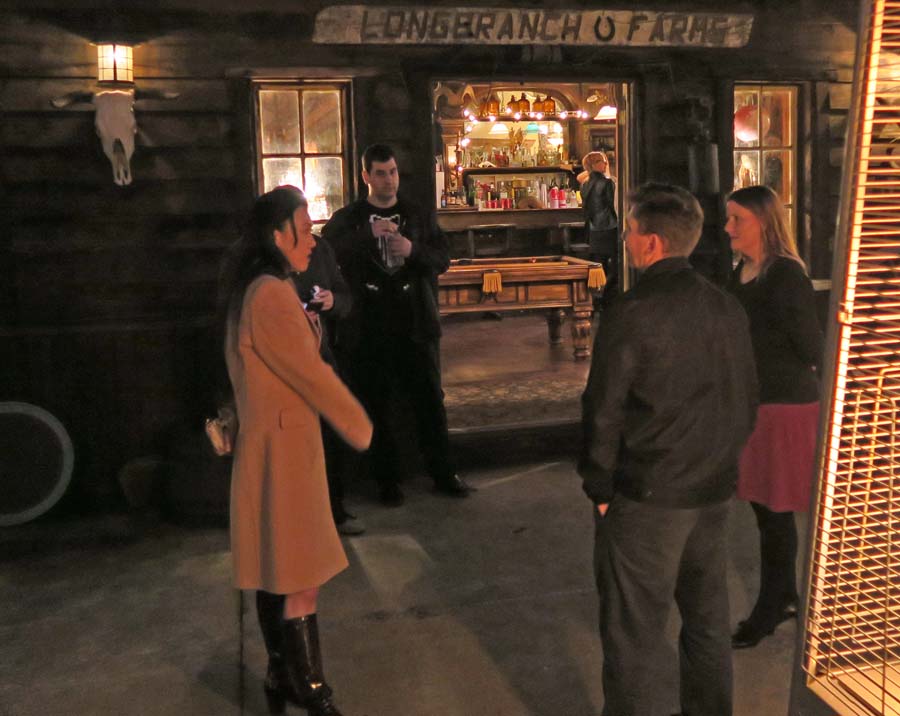 A panorama of main street with Zack Miller and Emily Miller holding hands.

The camera I took these pictures with is a Canon G7X and it has a "selfie" feature. That's me (Brian Wilson) taking the selfie to demo the feature to Tim Nufire.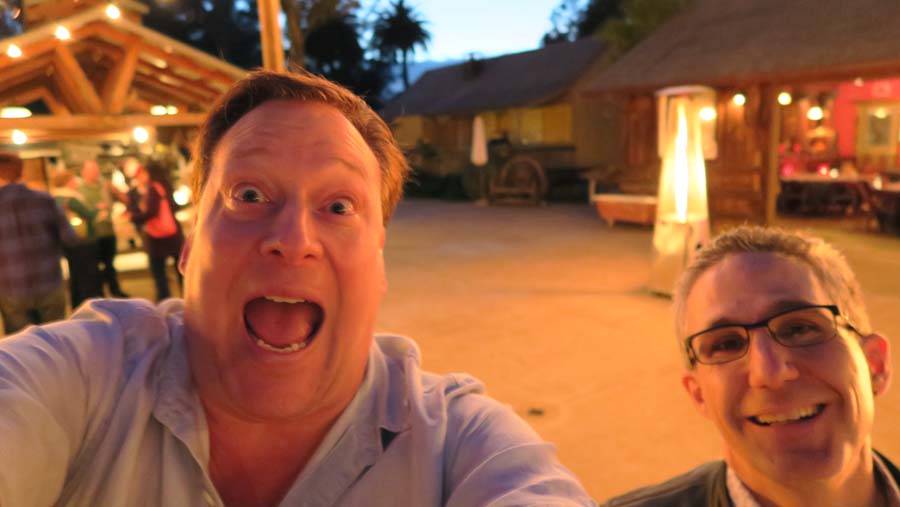 Ali Nufire, Katia Bloom, and Gleb Budman.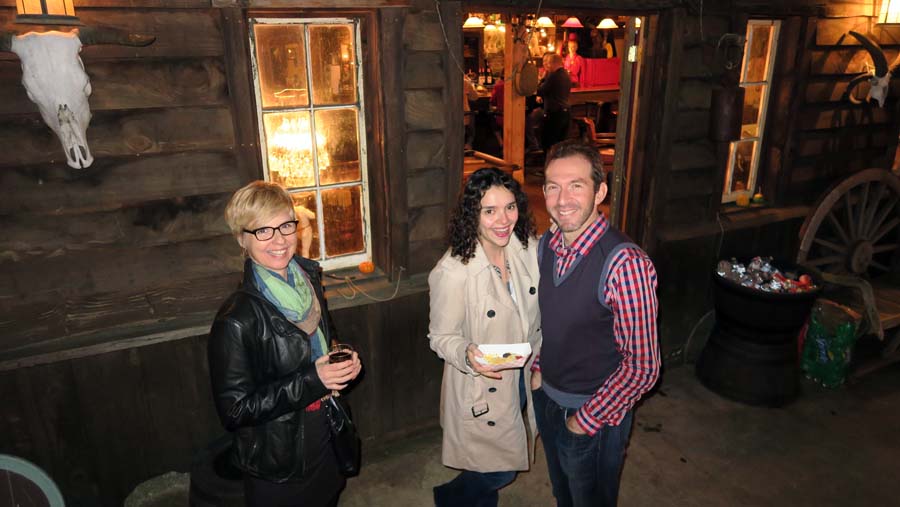 Brian Beach, Evelyn Wong, and Billy Ng. NOTE: the "bar" pictured here is from the movie set of "The Quick and the Dead".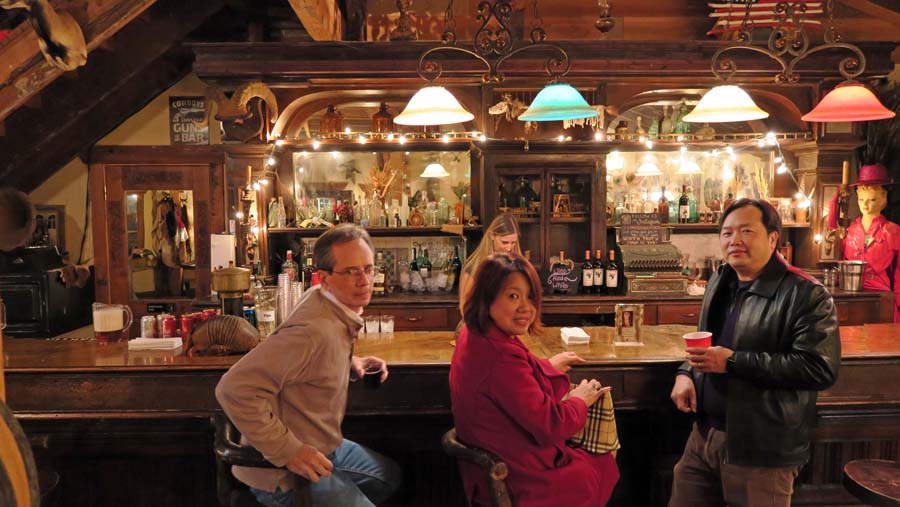 The owner of Long Branch Saloon is dealing cards in the picture below, and from left to right it is Yev Pusin, a Long Branch employee (in Long Branch T-shirt), Katherine Chung, and Brian Beach playing cards.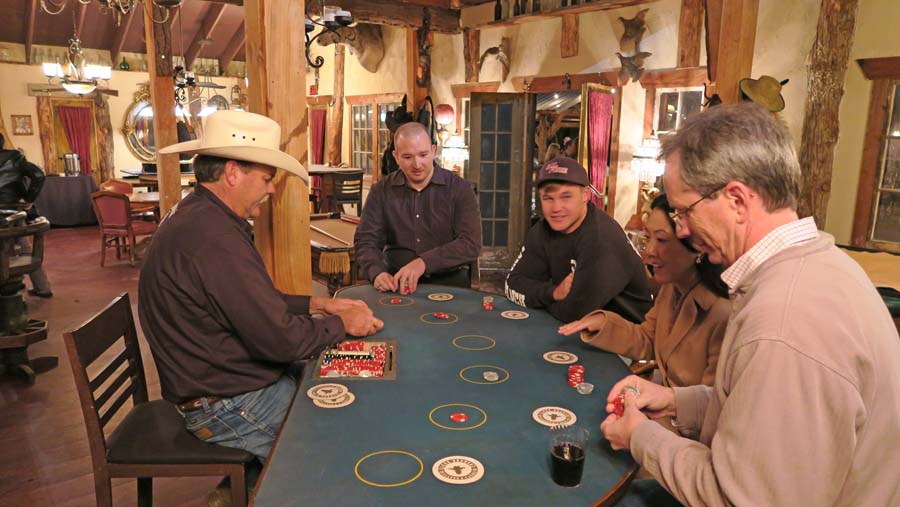 A sign to "The Camel". I never found the exotic camel.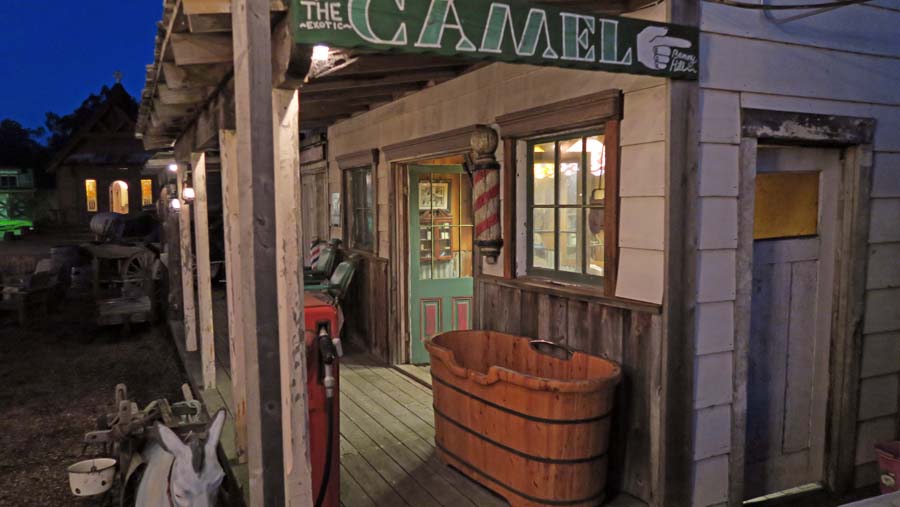 Sean Harris (sitting) and Dave Stallard standing by the firepit.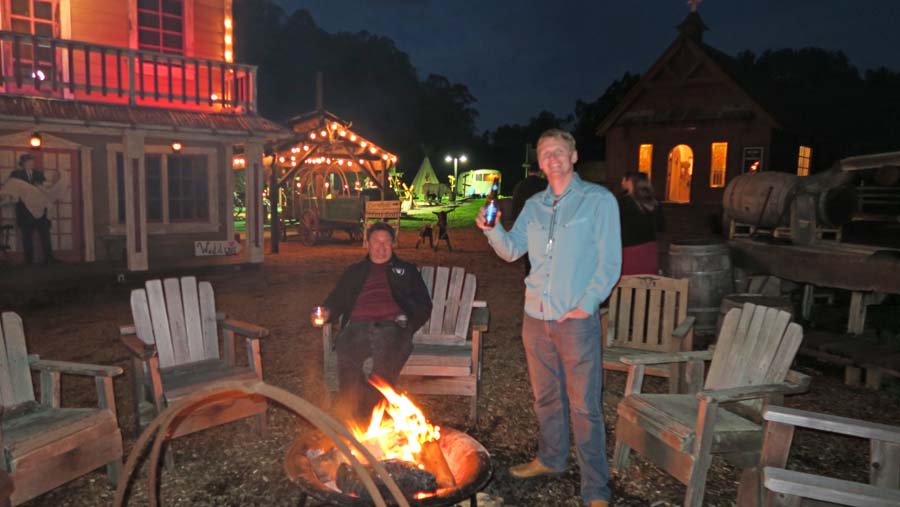 In the "Jail" was "Honey the Pig".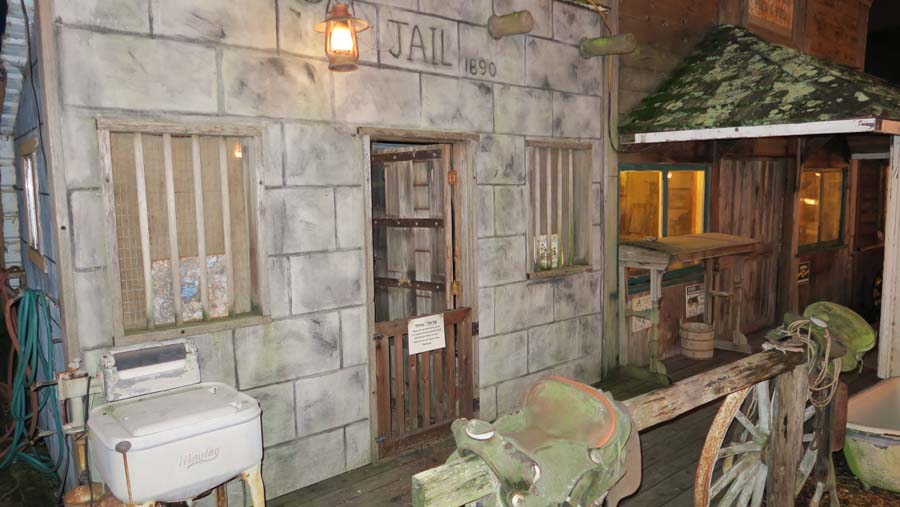 A close up of Honey's front door sign.
They fed Honey the Pig on the front porch, she was adorable. She is about two years old here.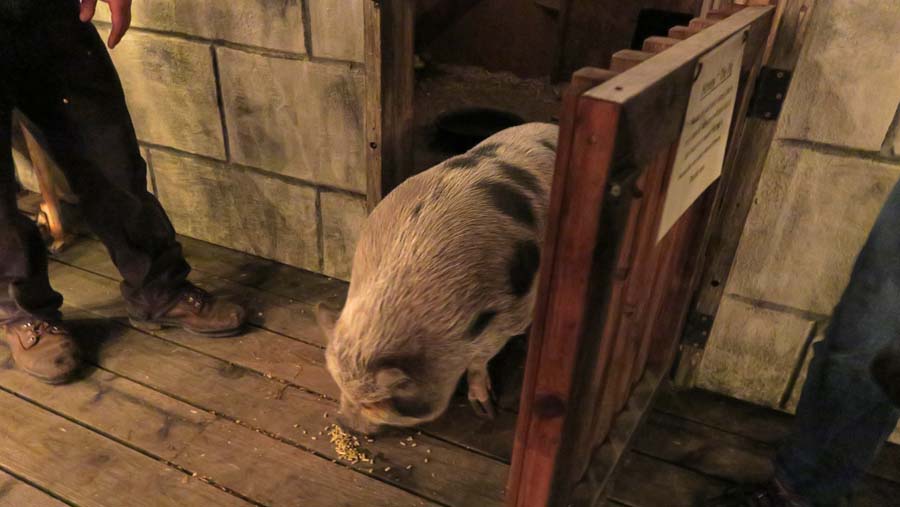 Casey Jones plays "High Striker" which is a strong man game found at old carnivals. He hits the anvil with the sledge hammer and sees if he can ring the bell.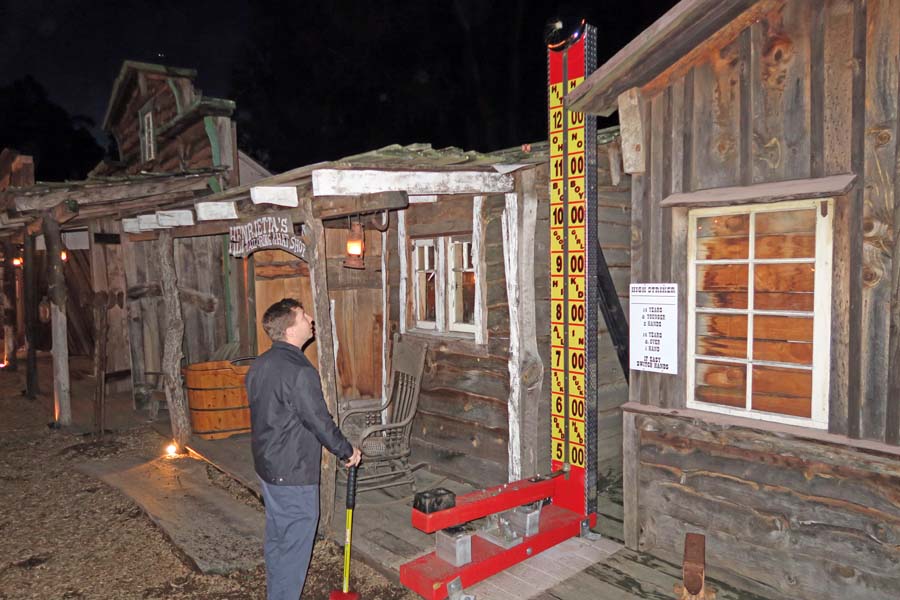 From left to right: James Imper, Emily Miller, Zack Miller (blue shirt), and Brian White.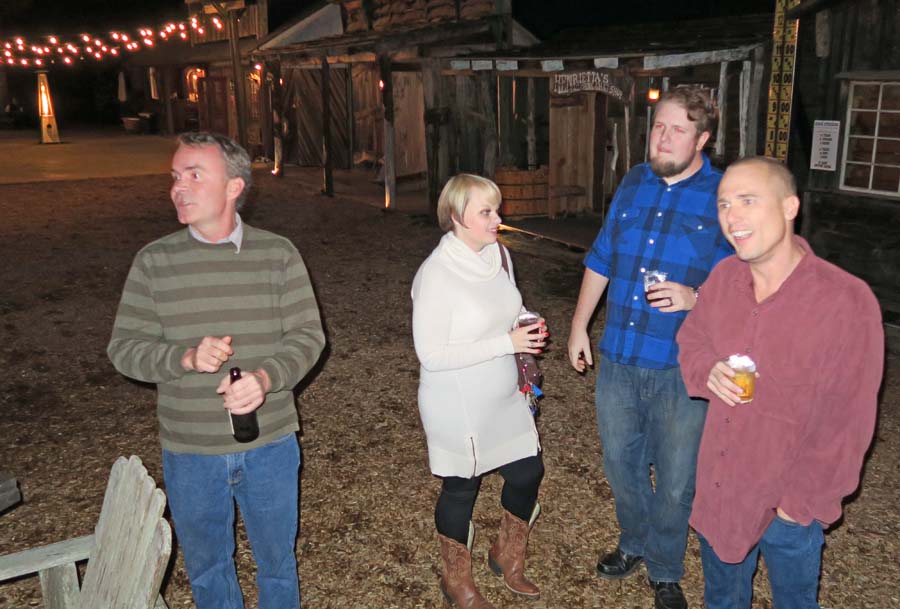 Left to right: Ric Marques, Sara, and Casey Christensen.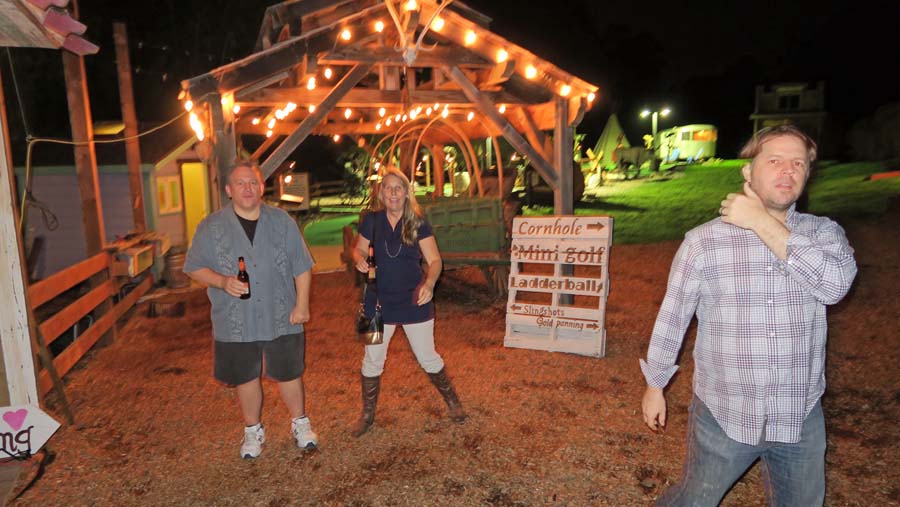 From left to right: Sona Patel, Candace Bain, and Cecilia Luu all with beaming smiles. (I really like this picture, but I don't know what they were all laughing at?)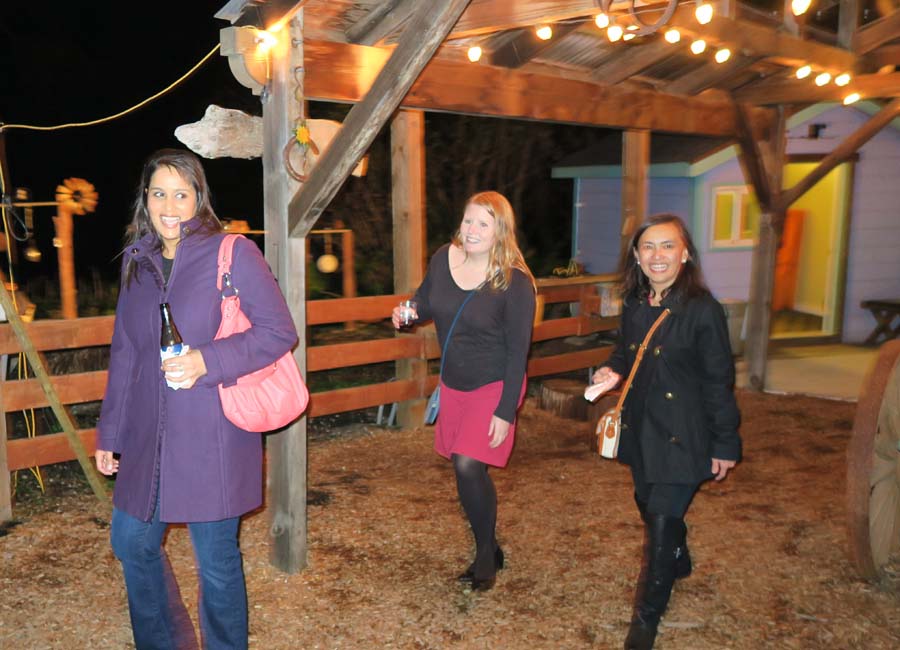 There is a miniature golf course with little history lessons in it at Long Branch Farms in Half Moon Bay.
A beautiful pig statue in the miniature golf course.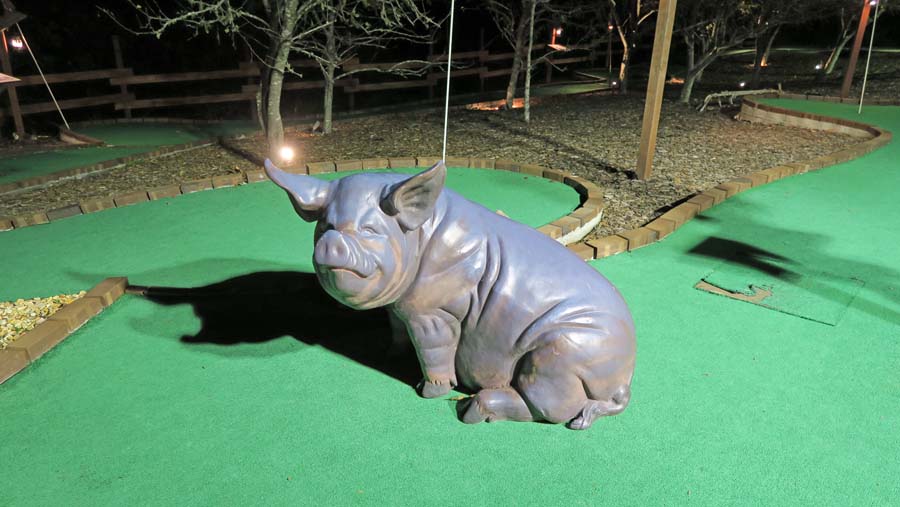 From left to right in front circle of people: Marianna Harris (in colorful shirt), Sara, Ric Marques, Larry Wilke, Aaron McCormack, Sarah Wright, Matt Wright.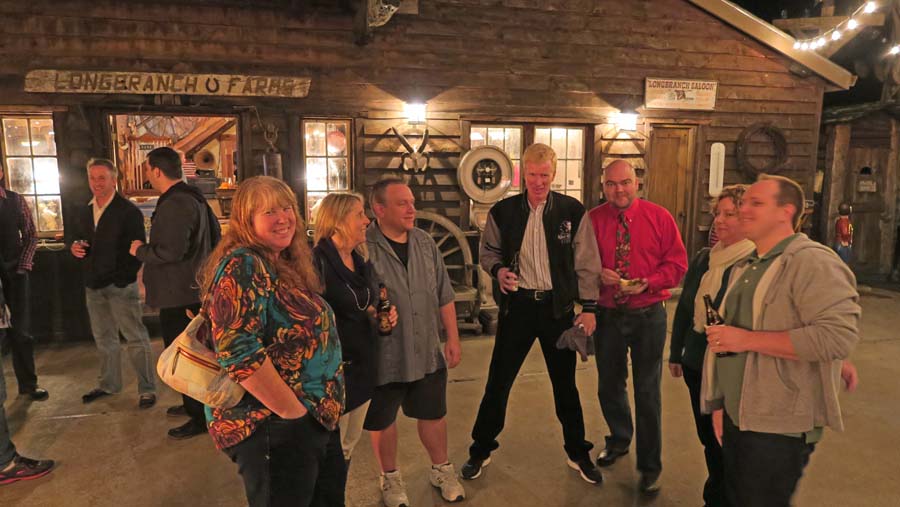 Seen below is Cameron Palmer, owner of Cameron's British Pub in Half Moon Bay. He is the brother of the Long Branch Farm's owner Kevin Palmer. He is helping out cooking the bbq for our party tonight.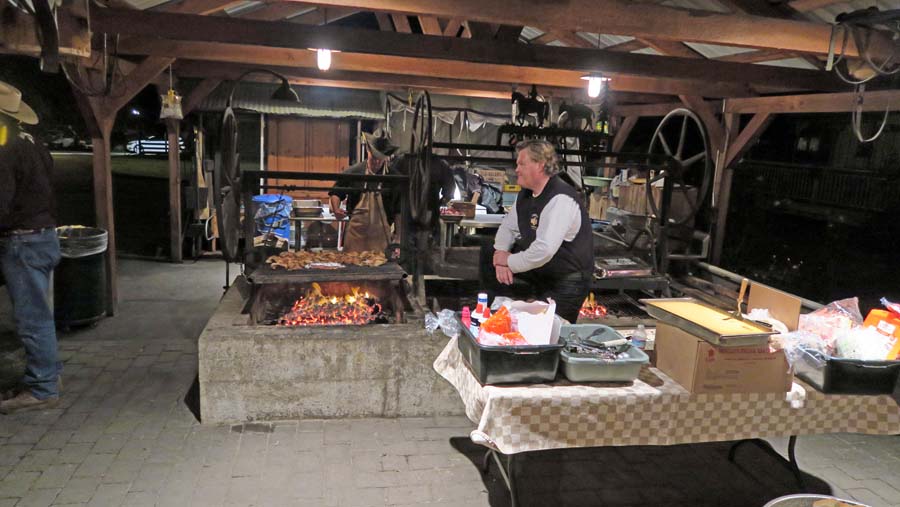 Gleb Budman and James Fleishman.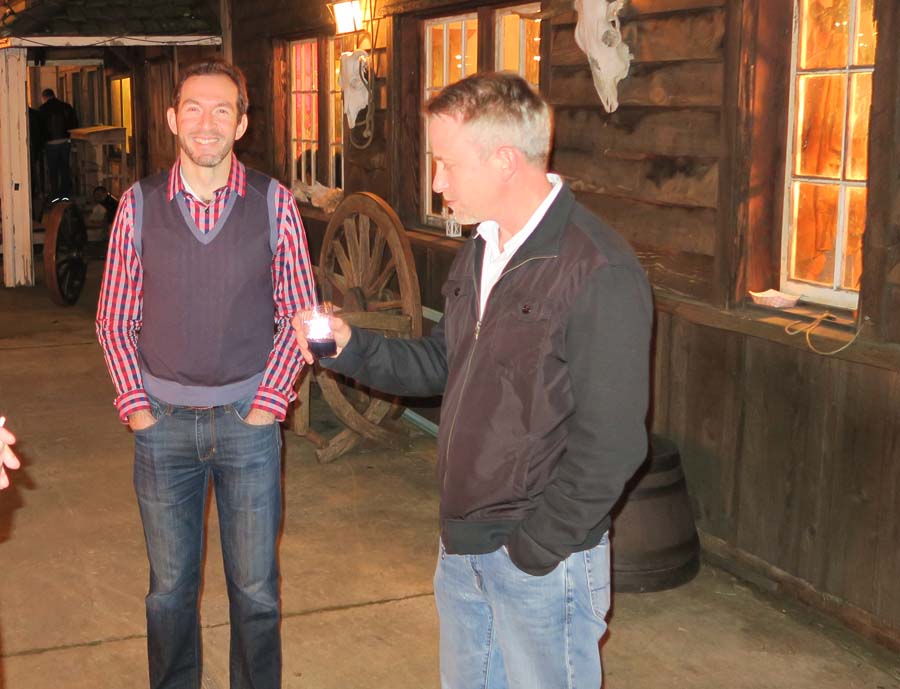 Yev Pusin trying his hand at the strength tester.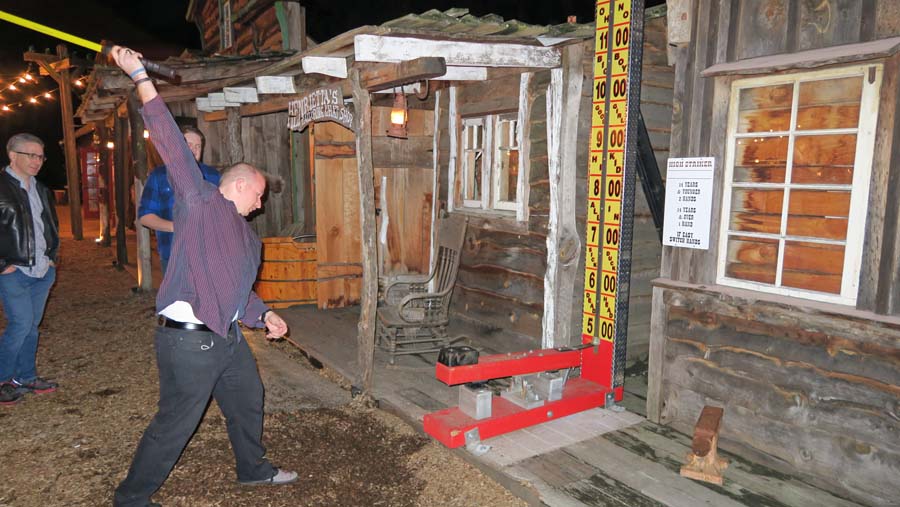 From left to right: Kristen Nelson, Emily Miller (in white), Adam Nelson, and Brian White.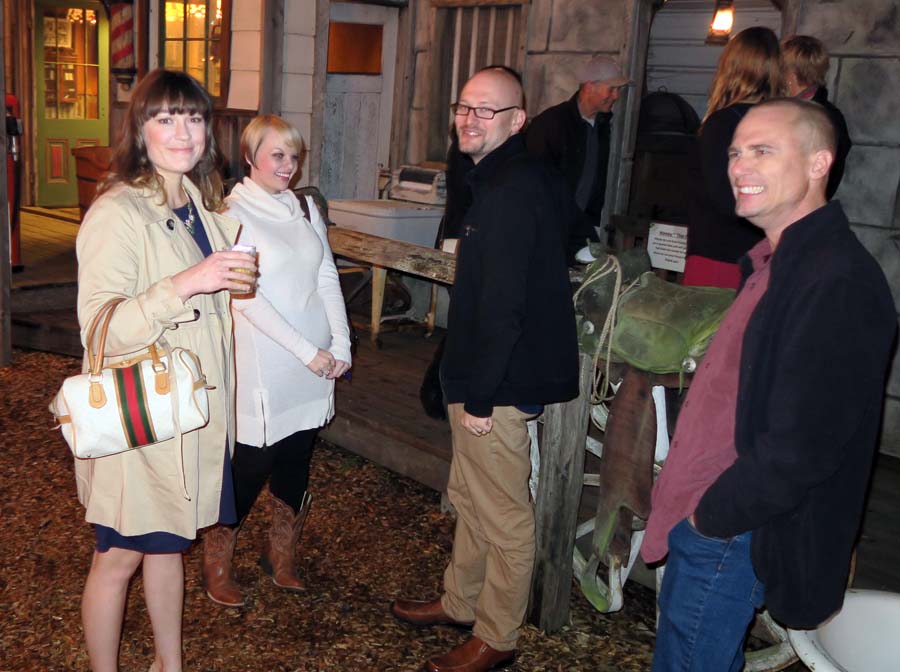 Janine Ellis and Ariel Ellis.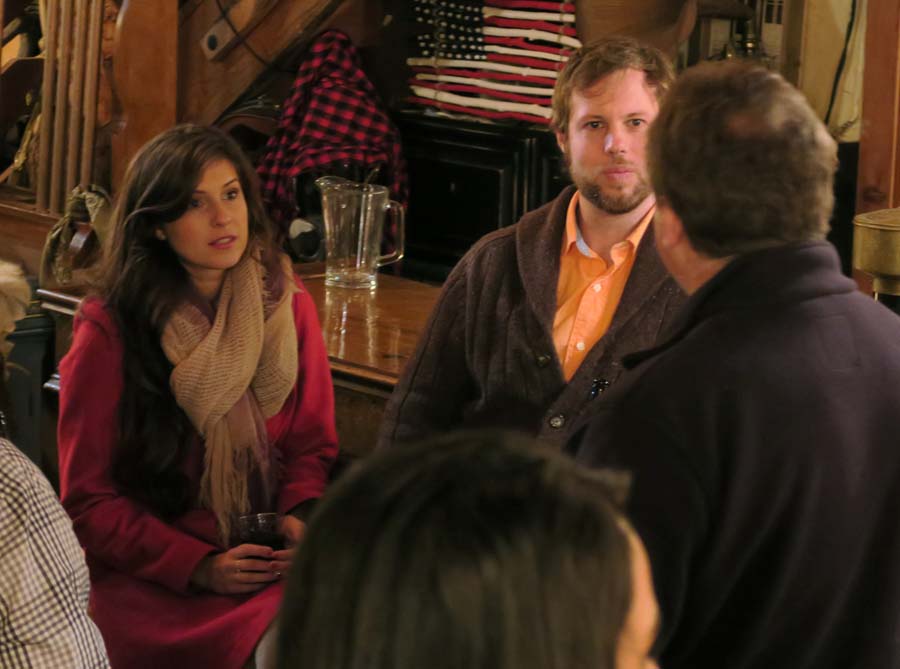 Sean and Ric in line for the BBQ.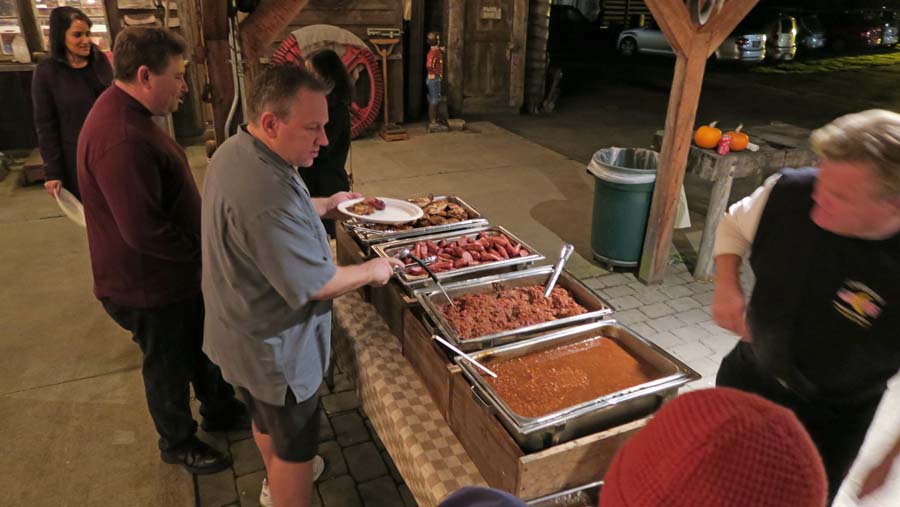 We ate in this open air saloon area, it was very nice.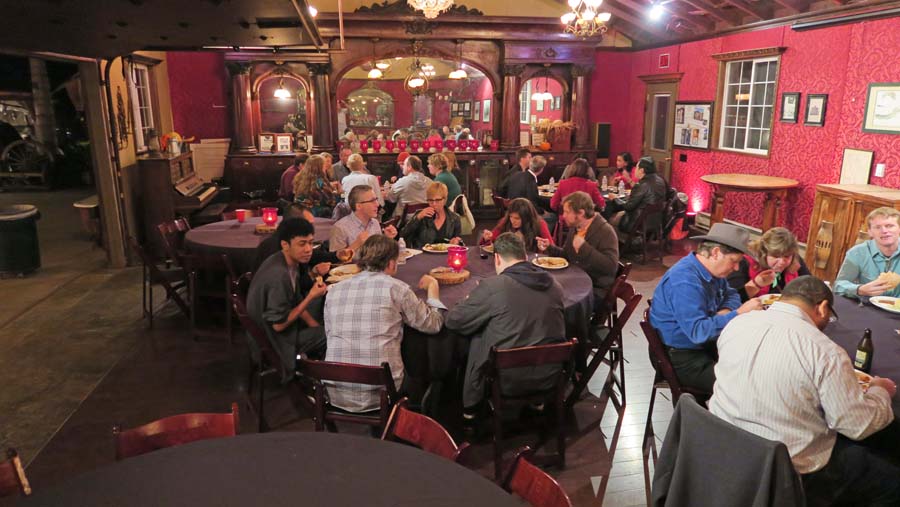 Around the table starting with the guy in the hat: Andy Klein, Dave Stallard, Emily Miller, Zack Miller, Adam Nelson (shaved head), Kristen Nelson, Tamiko Kydd, Ken Manjang.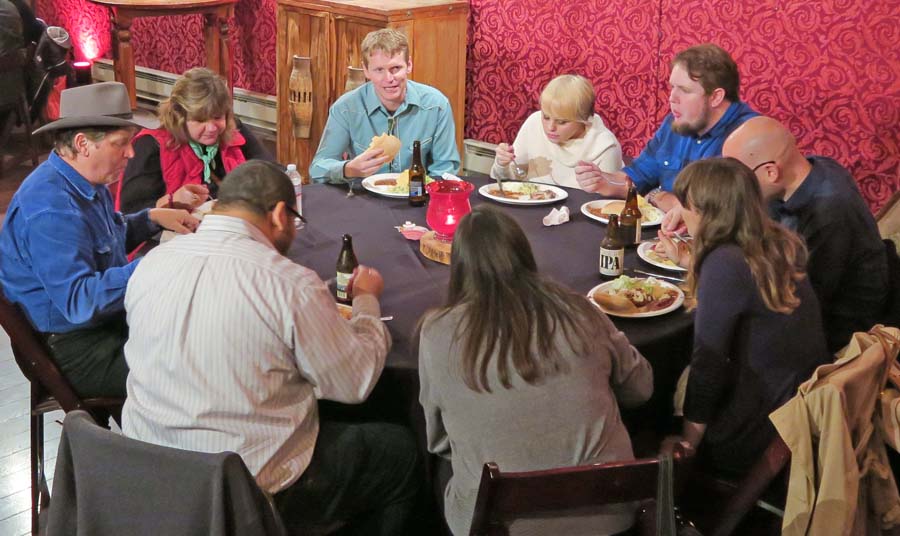 Same table, but opposite side for faces: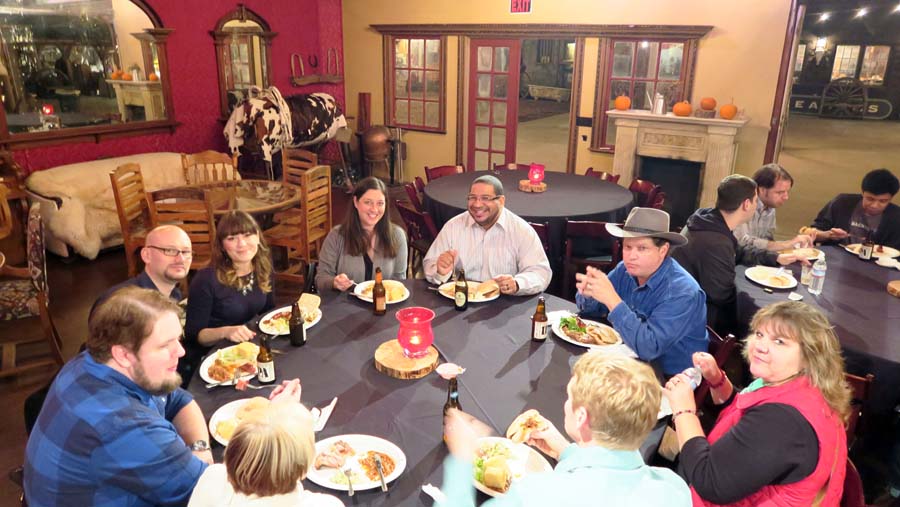 From left then around the back of the table: James Fleishman, Casey Jones, Gleb Budman's chair (empty), Katia Bloom, Cecilia Luu, Sona Patel, Billy Ng, Evelyn Wong (in red facing away from camera).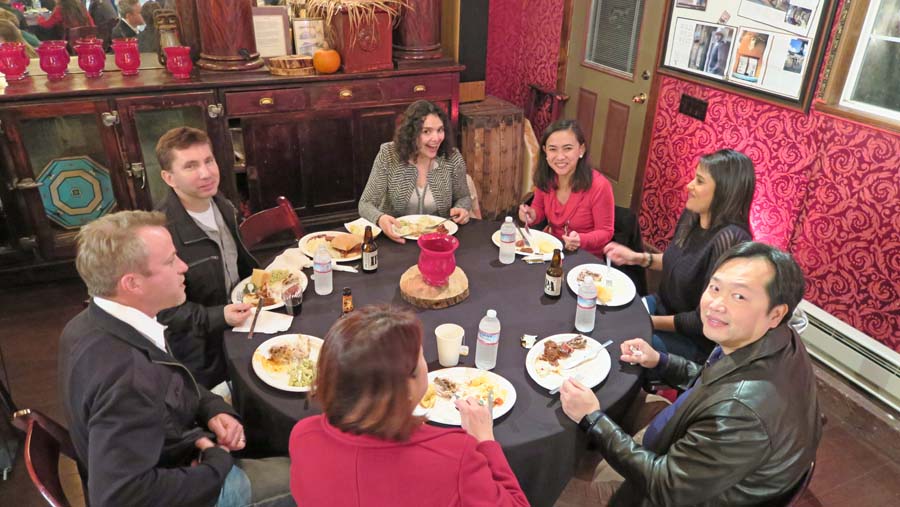 Same table with Gleb present.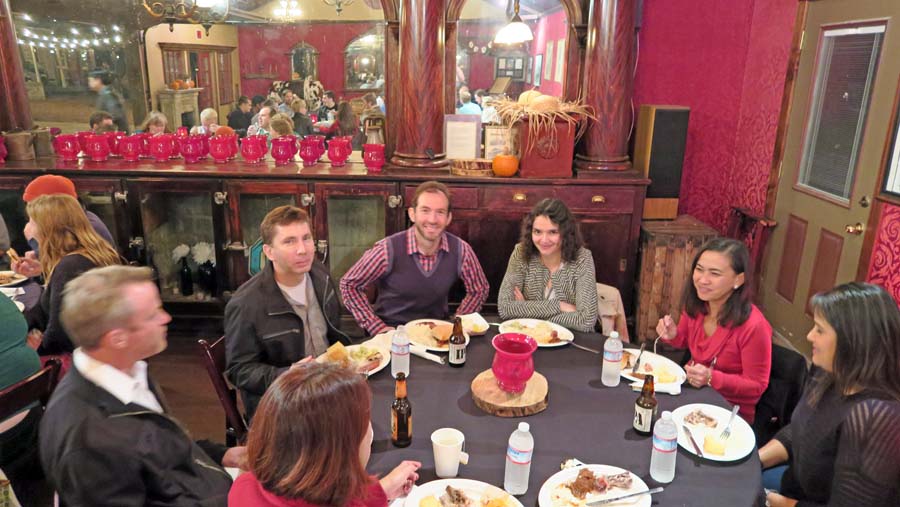 From far left around back of table: Chris Bergeron, Casey Christensen, Anthony Alexander, Nathan Wieneke, Tim Nufire, Ali Nufire, Janine Ellis and finally Ariel Ellis facing away from the camera.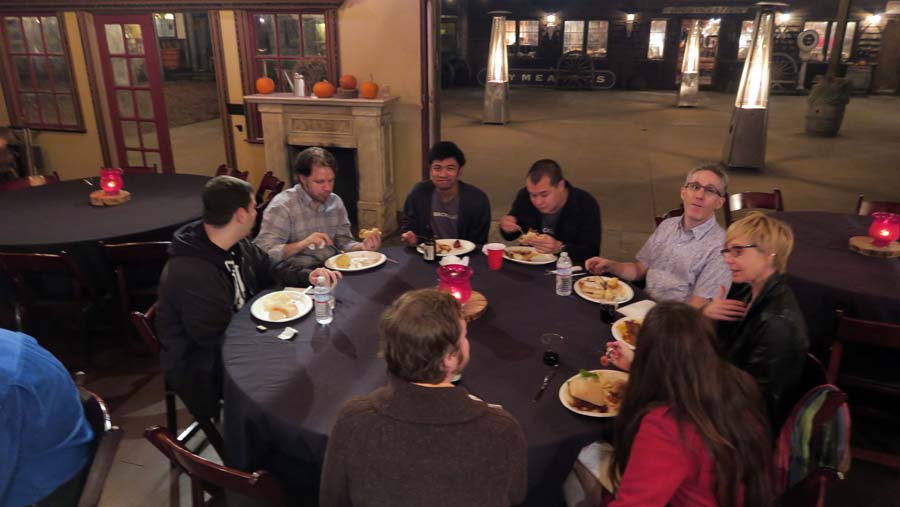 Starting at far left going around back of the table: Larry Wilke, Marianna Harris, Sean Harris, Sara, Ric Marques, Bryan Williams, Candace Bain, Sarah Wright, Matt Wright.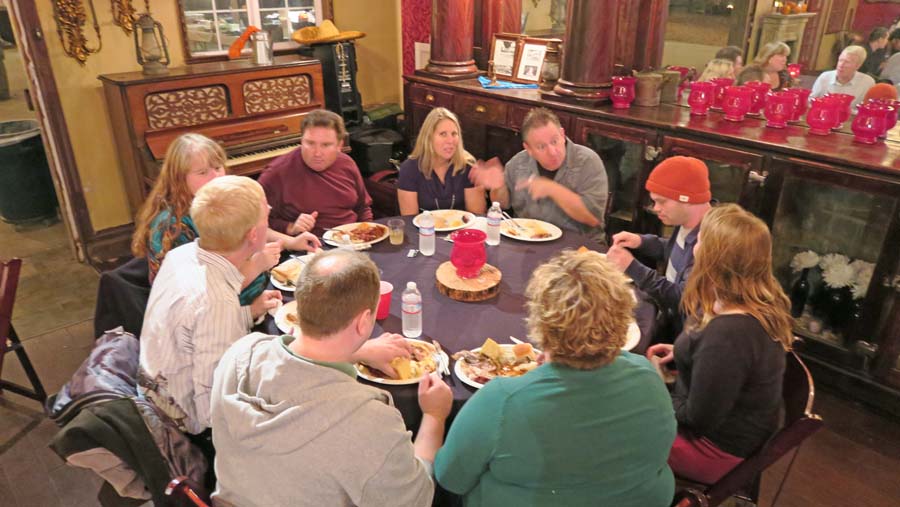 Same picture different angle to see faces.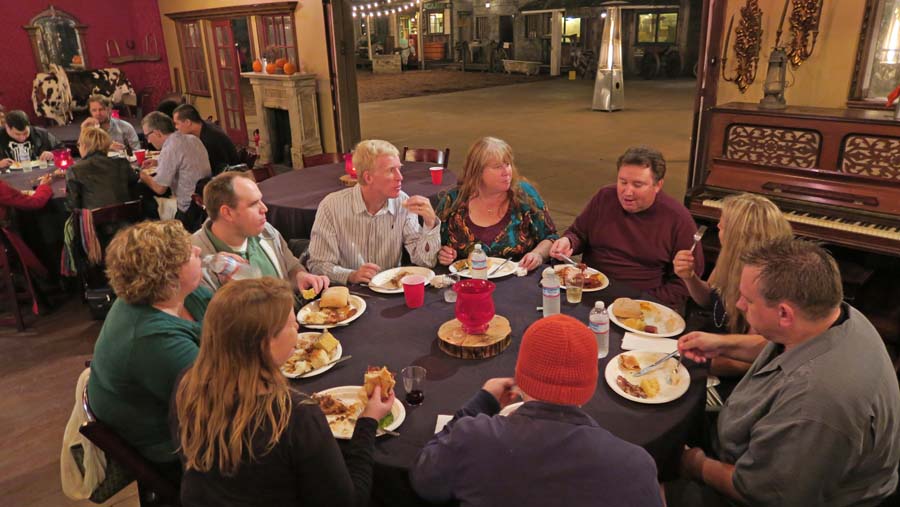 Same table, different angle: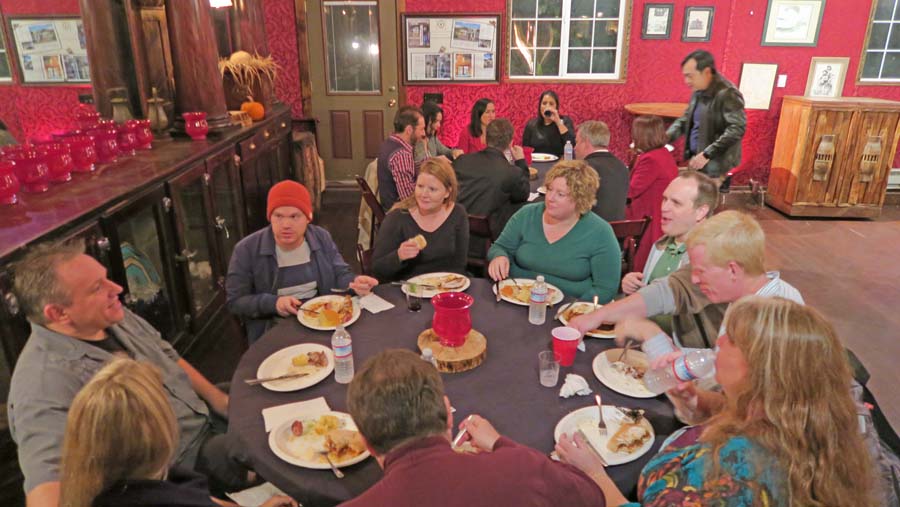 From left to right: Cecilia Luu, Sona Patel, Monika Gorkani, Billy Ng. This is Monika's very last appearance at Backblaze, she left us to work with autistic children at Palo Alto startup https://www.cognoa.com/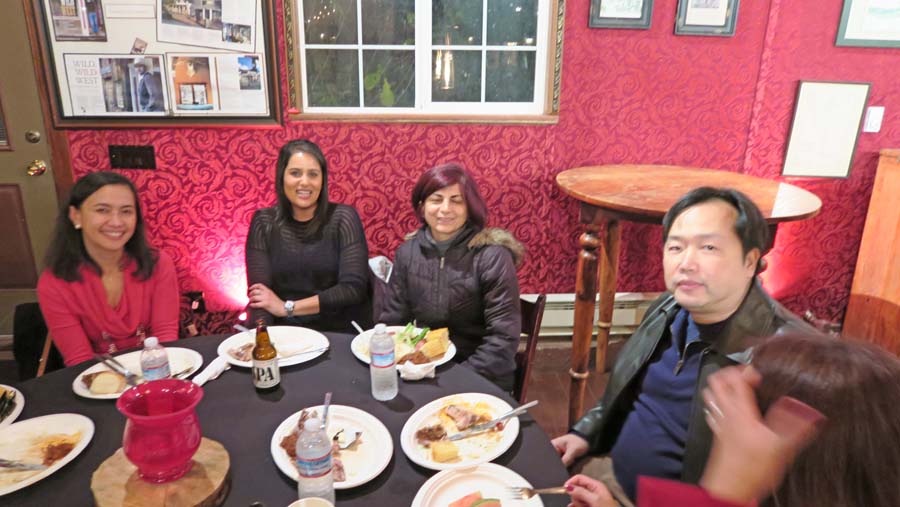 From left to right: James Imper, Brian White, Aaron McCormack, Katherine Chung.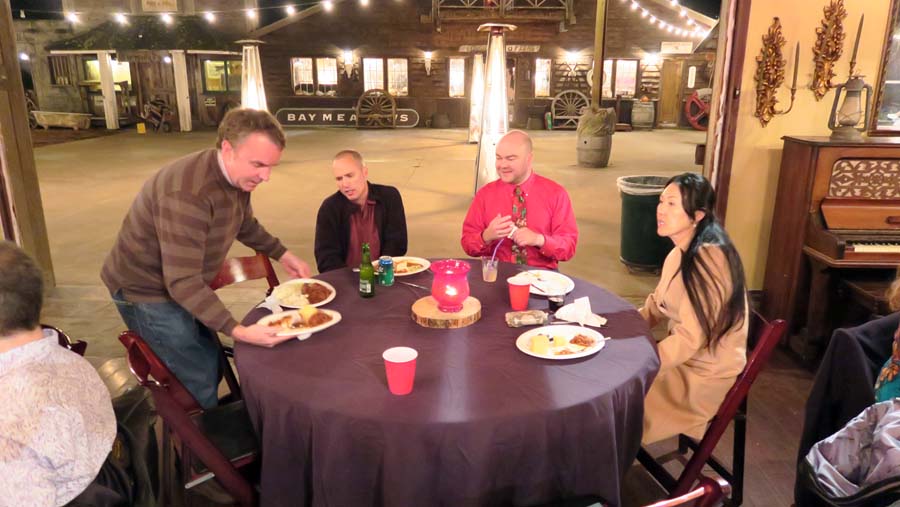 From left to right around the back of the table: Ariel Ellis, Chris Bergeron, Nathan Wieneke, Casey Christensen (walking towards his empty chair), Anthony Alexander, Brian Beach, Tim Nufire, Ali Nufire, and finally Janine Ellis facing away from camera with a red sleeve and long hair.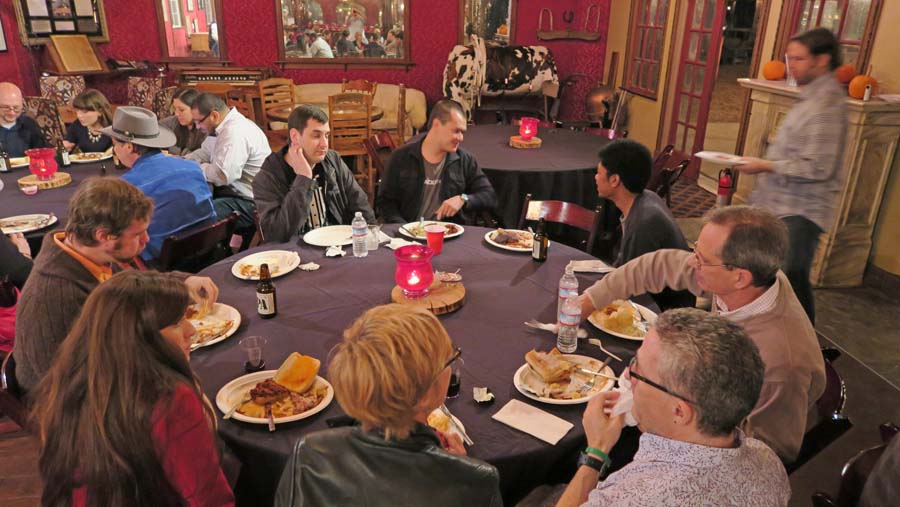 From left to right: Adam Nelson, Kristen Nelson (blocking Yev Pusin from the camera), Chris Grace (in beard), and Polina Babina. In front is Tamiko Kydd and Ken Manjang.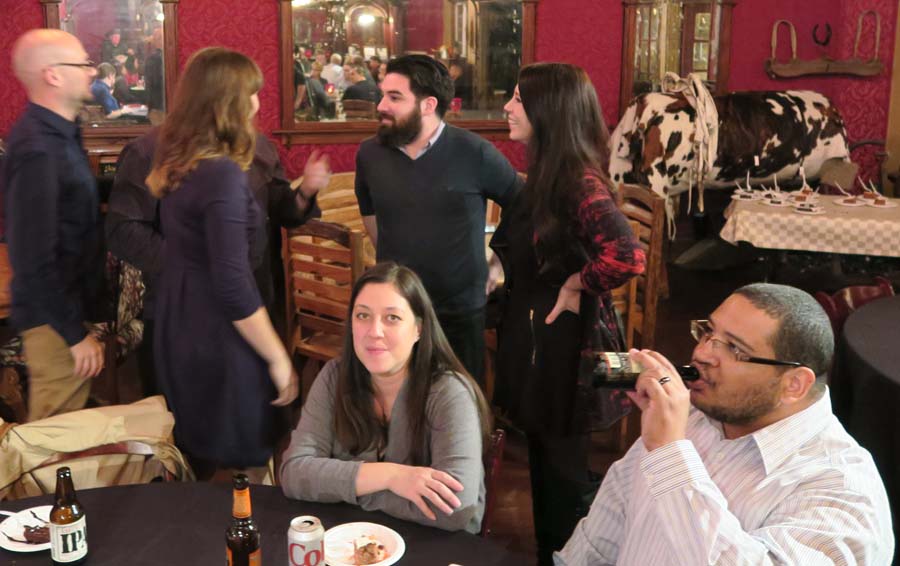 Same crowd rearranged to see more faces.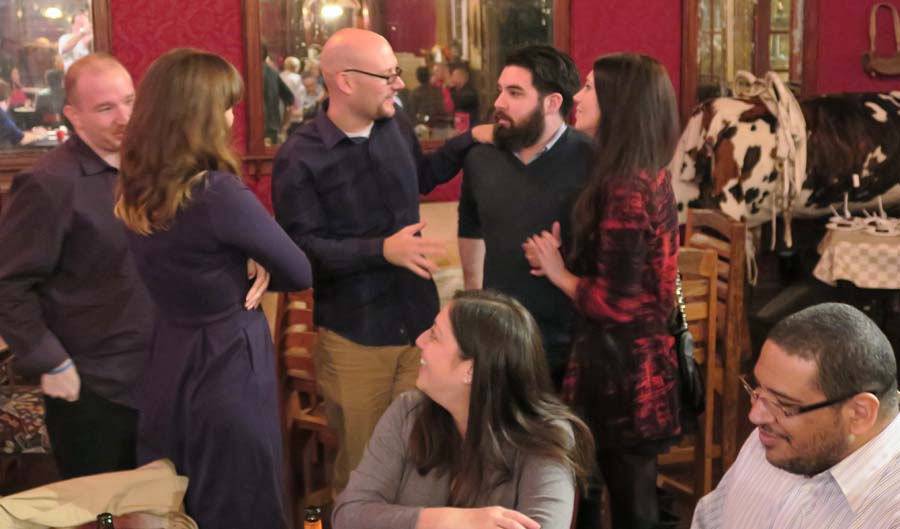 And as the night goes towards 10pm, there are smores by the fire. Around the close fire is Yev Pusin (far left), Adam Nelson, Ariel Ellis and Janine Ellis (red dress on far right).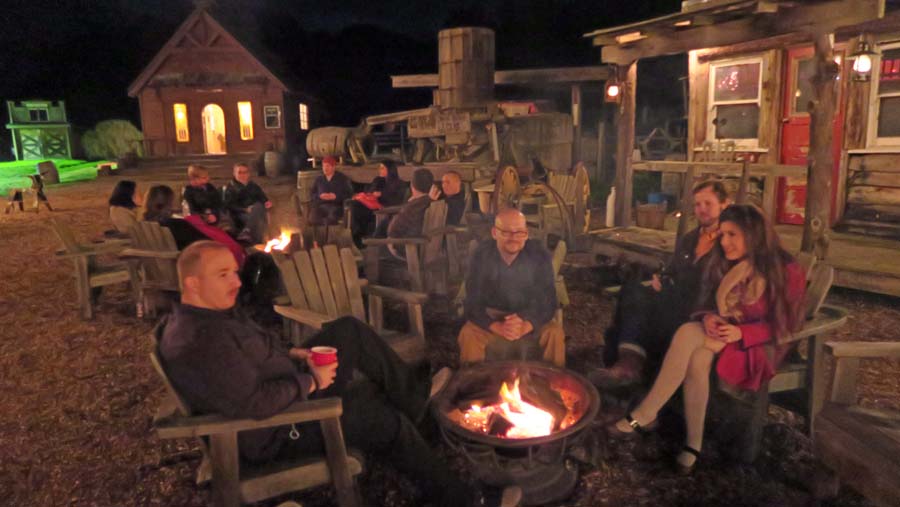 And around the more distant fire there are more people you recognize by now.
That's it!