2023 Mari San Francisco Trip

(with hop up to Oregon for Brian)

(4/10/2023 - 4/12/2023)



On April 11th, 2023 Katherine, Brian, and Mari Rosenwald visited several friends in the San Francisco Bay Area. Mari is a newly graduated software engineer, and we wanted her to meet and talk with some other women in her field.
We all flew in on April 10th to SFO.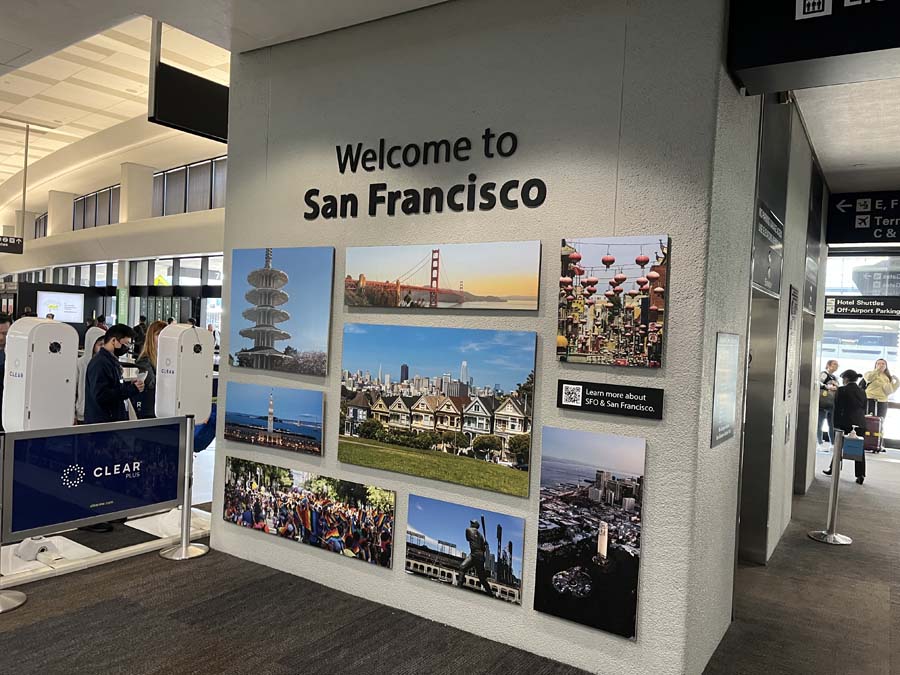 We stayed in the "Luma Hotel" in San Francisco. Katherine and Brian had a Corner King Suite with two bathrooms, LOL.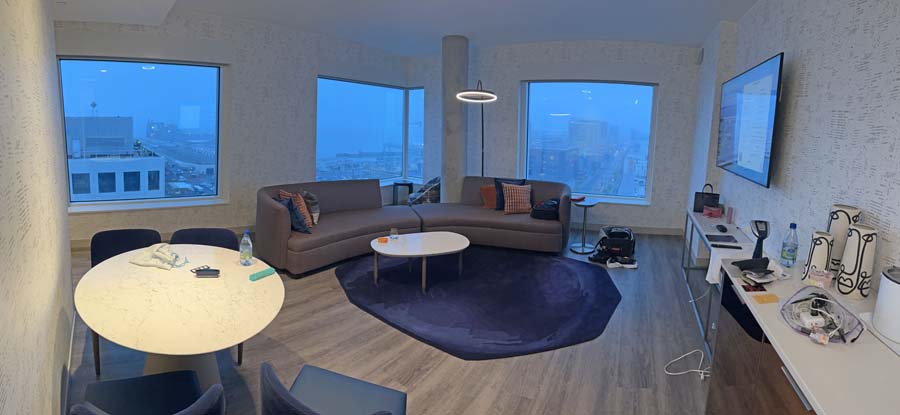 The view from our room. This hotel makes the most sense if you are attending a sportsball game in the area.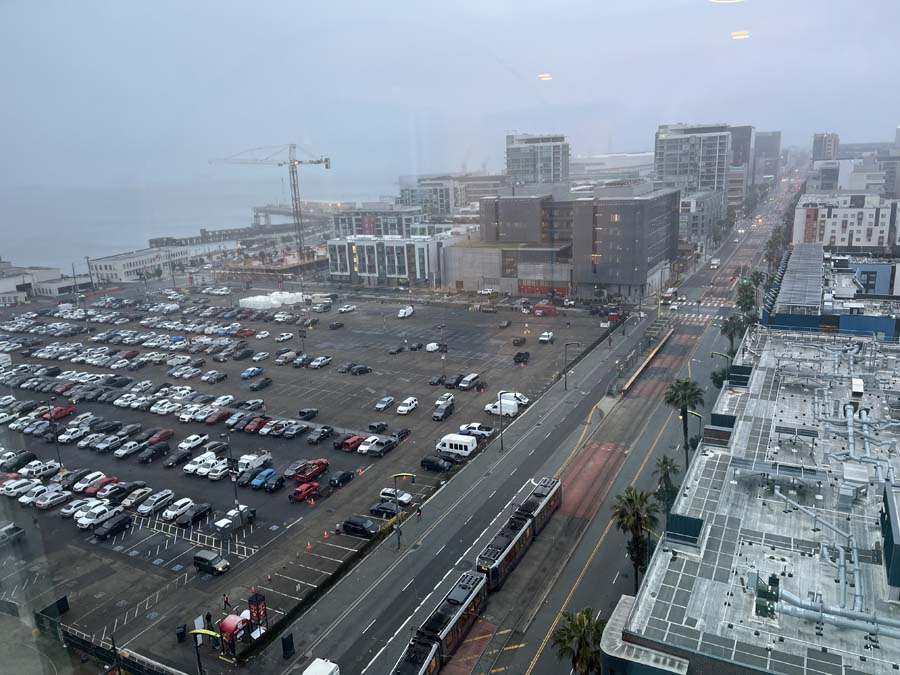 The second bathroom, and hallway to the bedroom.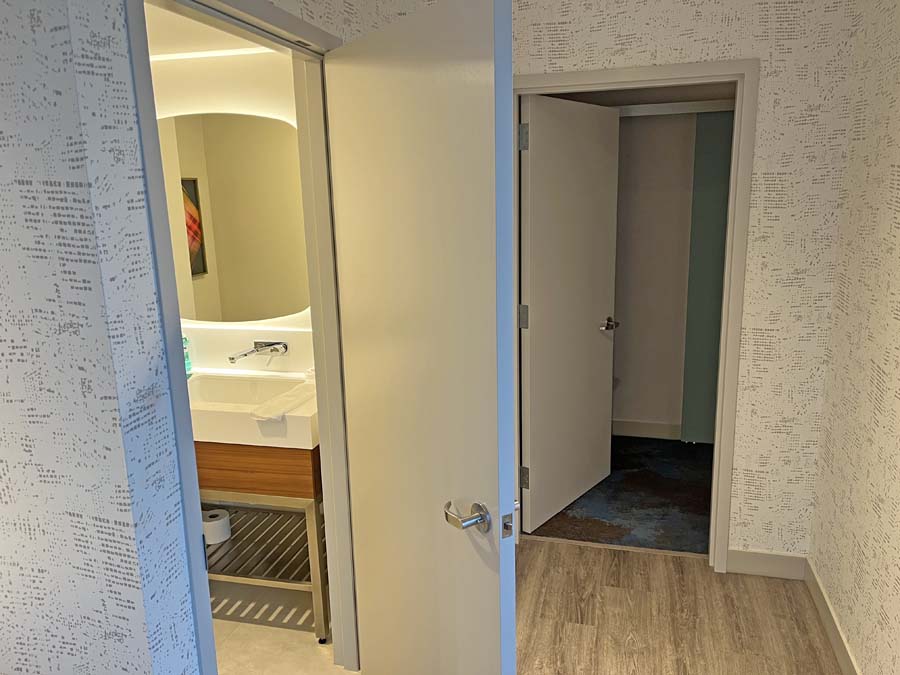 The bedroom. The "window" on the far left in the picture can be opened to look into the main bathroom, but that's a little weird.
There was a stuffed animal on the bed when we arrived. That was pretty strange.
When we arrived we took Mari to "Ladera Mexican" in Portola Valley (that's our local hangout nickname for 5 years and we really like the atmosphere and owners). The actual name of the restaurant is: "Amigos Grill".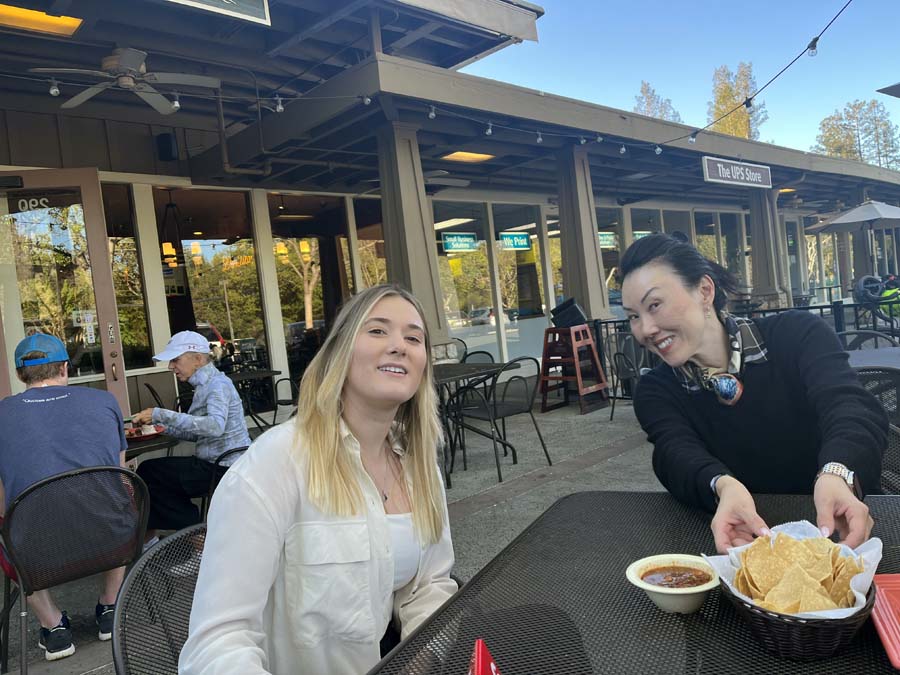 The next morning we introduced Mari to Monika Gorkani. Here they are at "Los Gatos Cafe" in Los Gatos having breakfast on April 11th.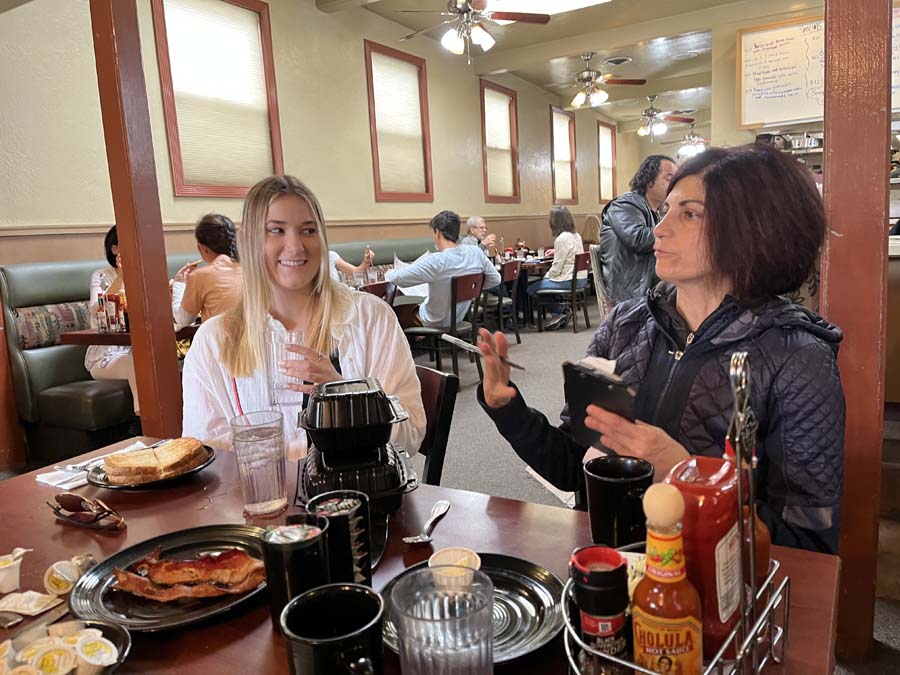 Next we drove over to Santa Cruz and introduced Mari to Jeannine Smith. Here they are at "Aldo's Harbor Cafe". Katherine in the dark sweater between them.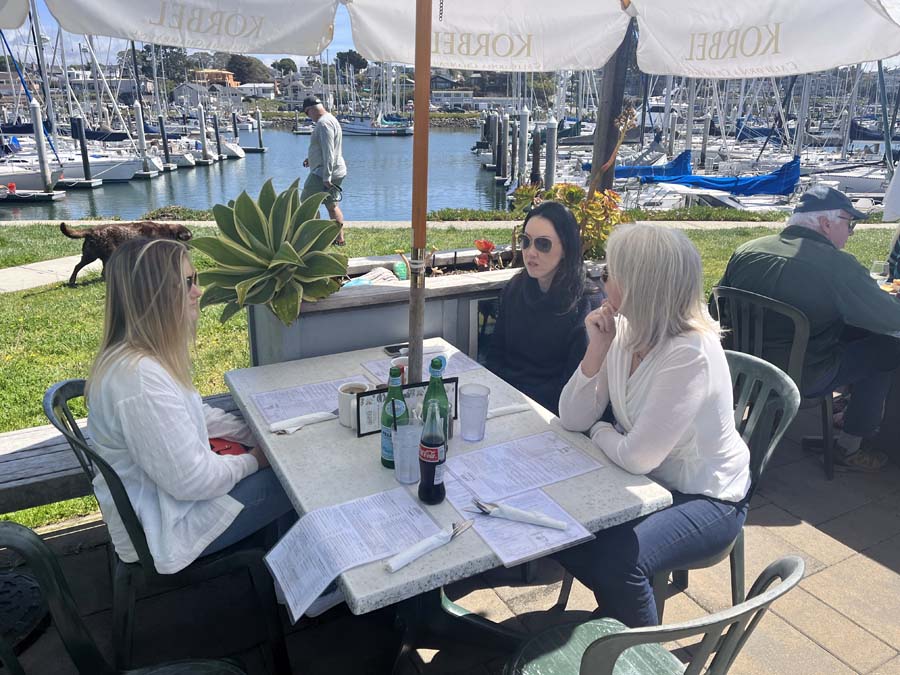 After lunch, we drove up the coast from Santa Cruz to Pacifica, California where Katherine and I lived for 5 years. We stopped at the Taco Bell for a drink and to watch the ocean.

We stopped at the Luma hotel, where we found out they have a "Room Service Robot" that can shuttle things up to your room for you.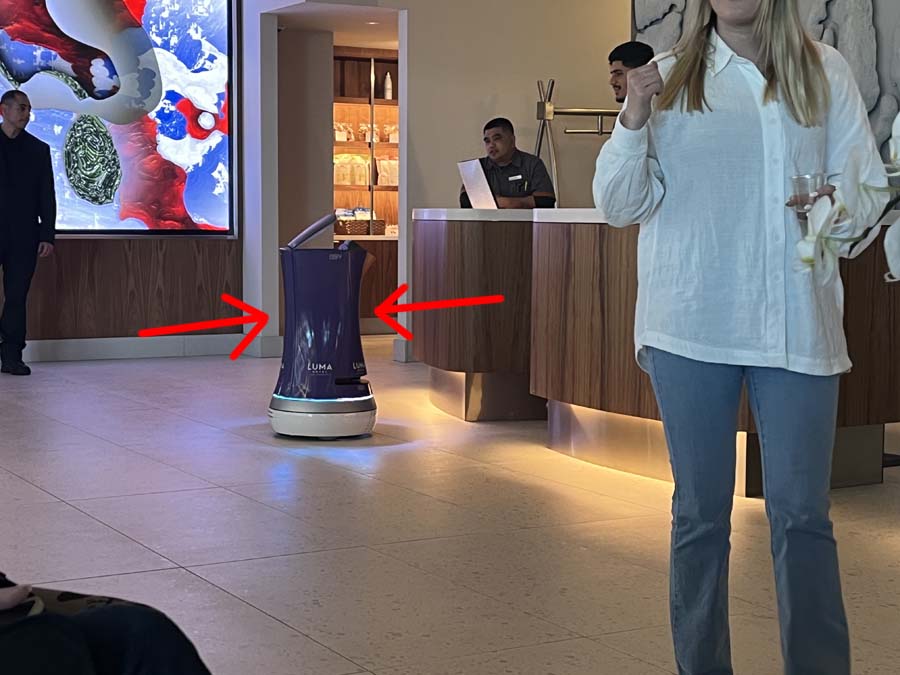 I'm a dufus and don't have any photos of our Vietnamese crab dinner at "Crustaceon" with Damon, Nathalie, Billy, and Evelyn and Mari.
After dinner, Mari and I went to the Luma rooftop bar to have a drink and talk.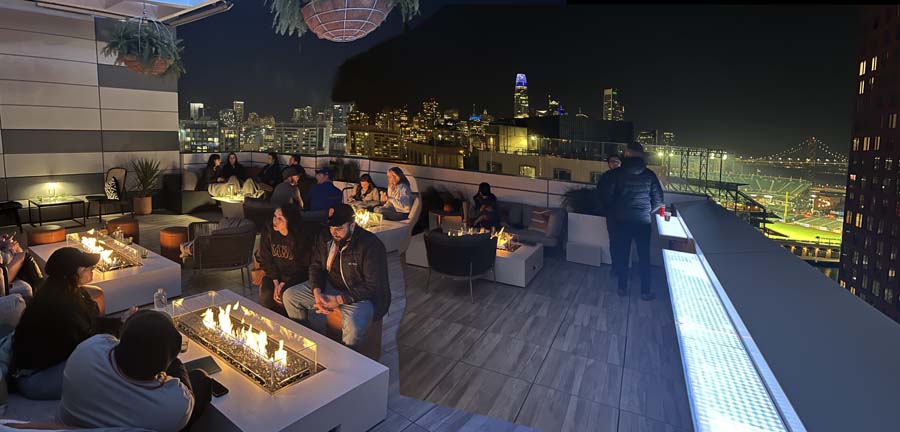 The next day we all split up at SFO and went separate ways. I went to Oregon, Katherine went back to Austin, and Mari went back to Southern California.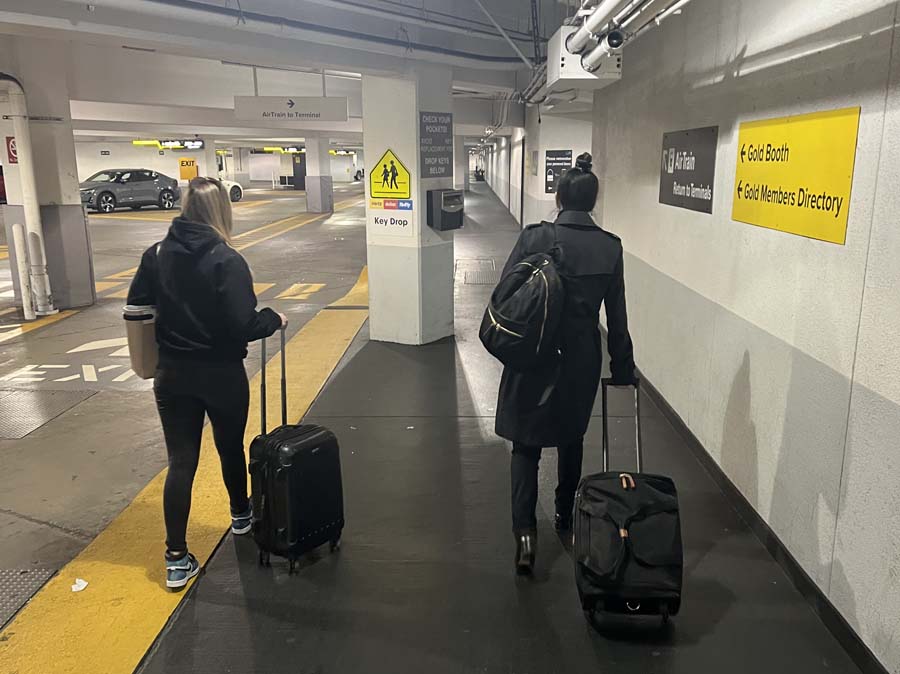 I hopped up to Oregon to help my father (Howard Wilson, see below) to switch phone numbers due to excessive phone spam.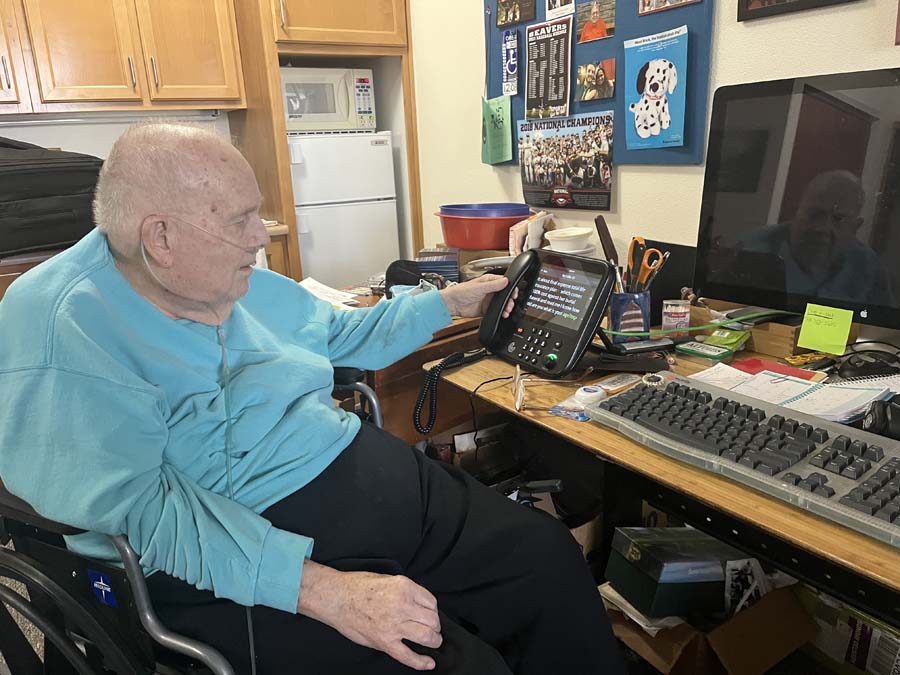 This is his phone that transcribes what people say onto the screen, and saves all the calls. It's pretty cool!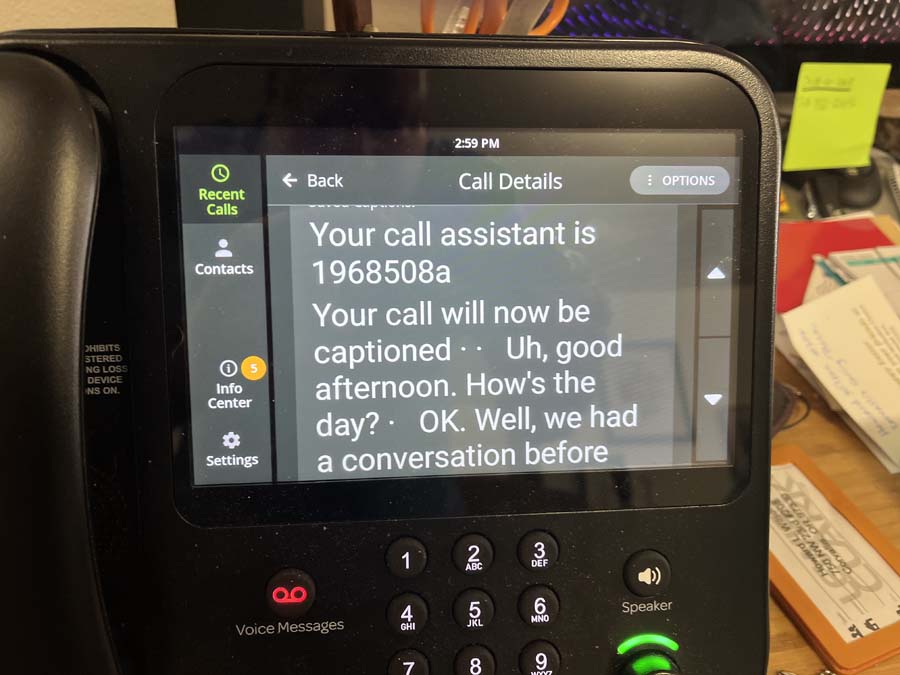 The spam calls come in every 30 minutes or so, and are an India call center selling life insurance. Howard is too old, and does not qualify. So they hang up and call back 30 minutes later. All day long, like idiots.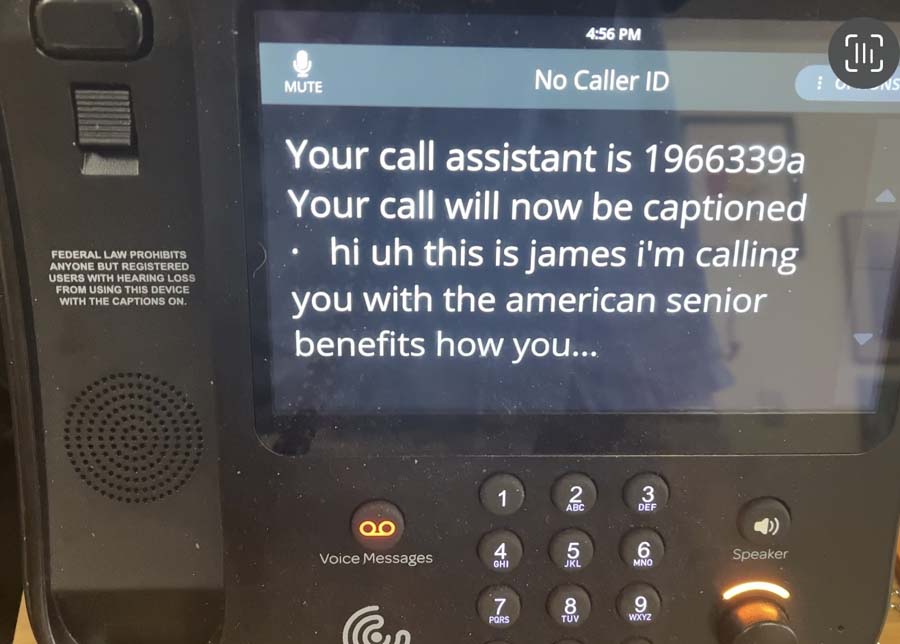 Info on the transcribing telephone: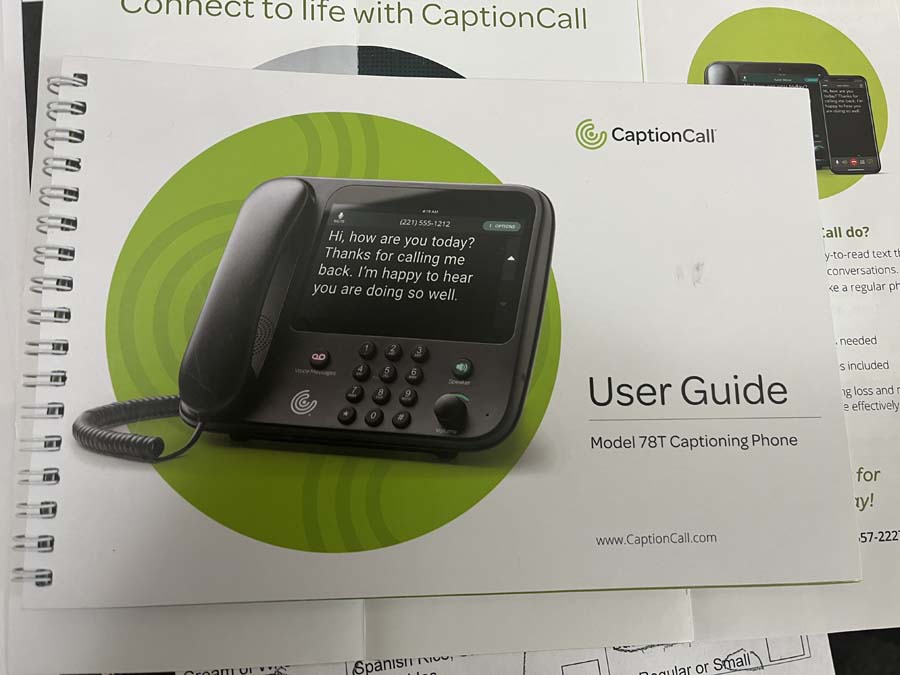 Howard's new number: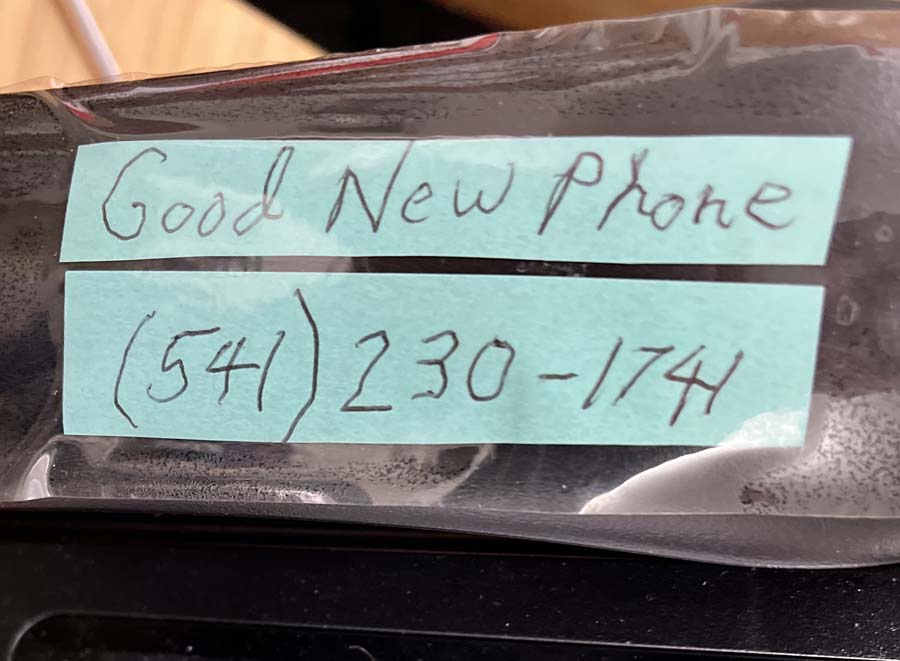 Howard Wilson, age 91, in "The Caring Place", on April 13, 2023.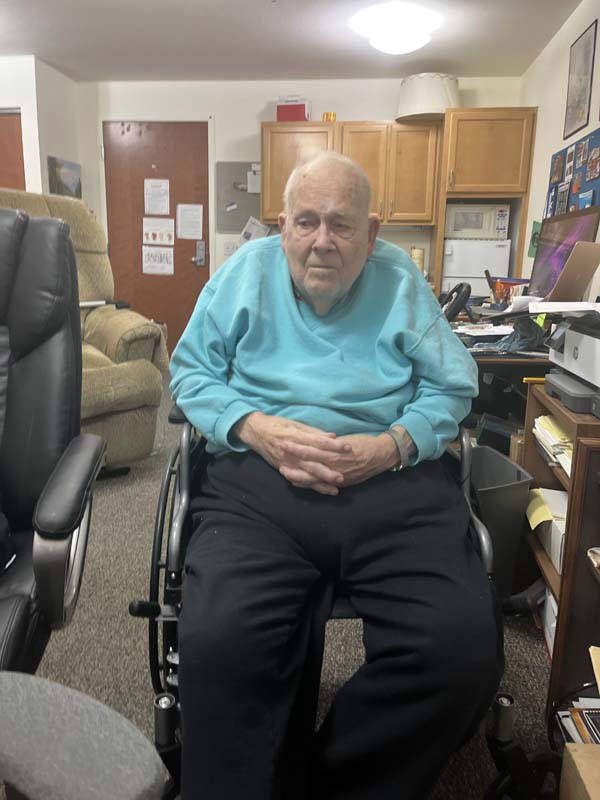 I brought Howard a bottle of one of my favorite scotches and we had a drink together.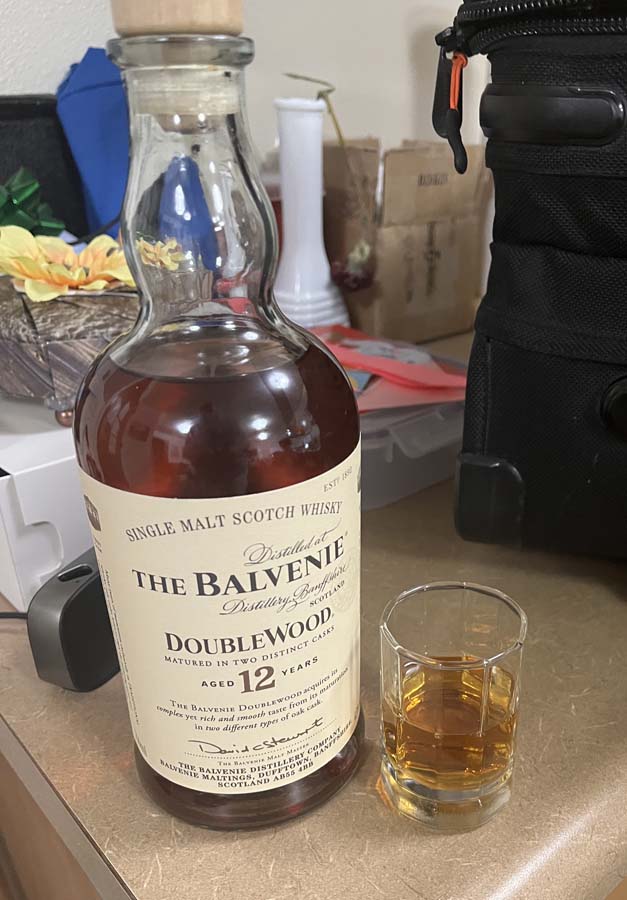 The next day I headed up to see Ariel Ellis in Salem Oregon.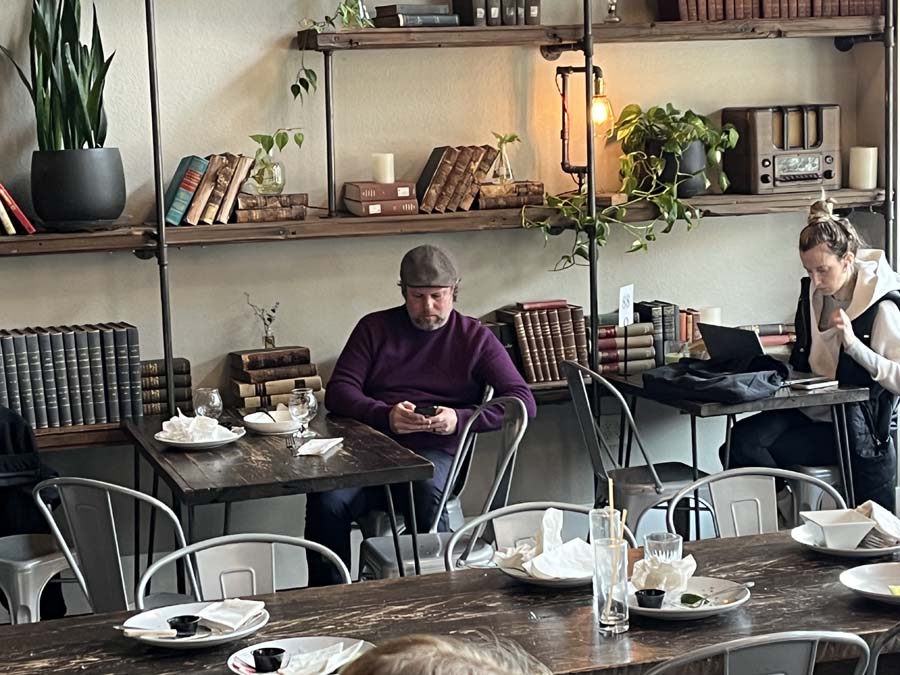 After visiting with Ariel for an hour, I headed to the Portland Airport. I sped up as I drove through this slum (see below). The homeless is really bad in Portland.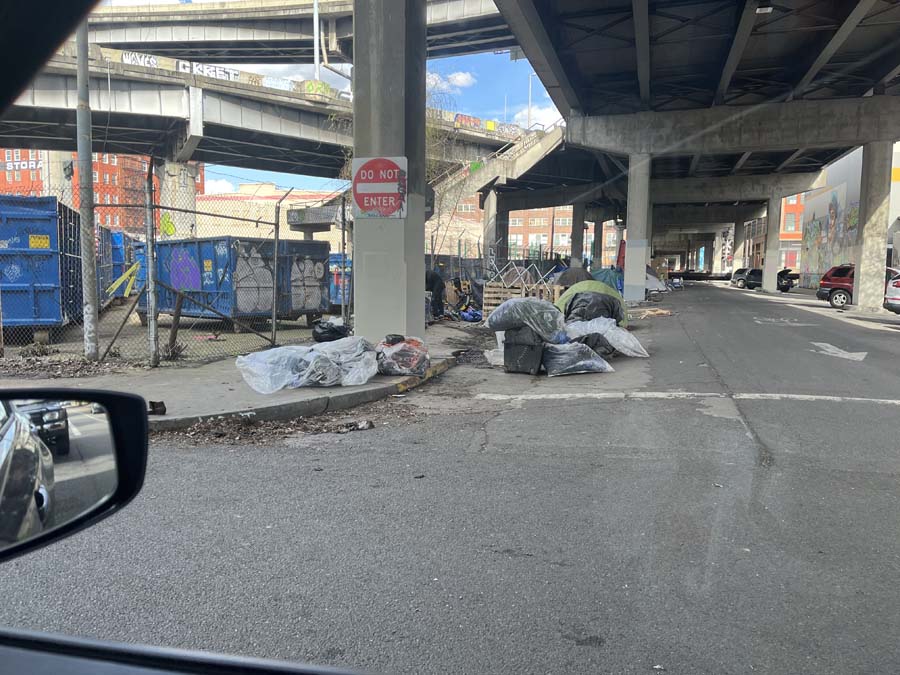 On my airplane ride home back to Austin, this flight attendant was wearing a mask, but incorrectly so it had no benefit, no reason for him to do it. He is wearing it under his nose. I'm actually a little baffled by people who are still wearing masks now that the pandemic is over (nobody else in the airplane is wearing a mask) but he chooses to wear it in a way that it doesn't actually do any good. That part confuses me.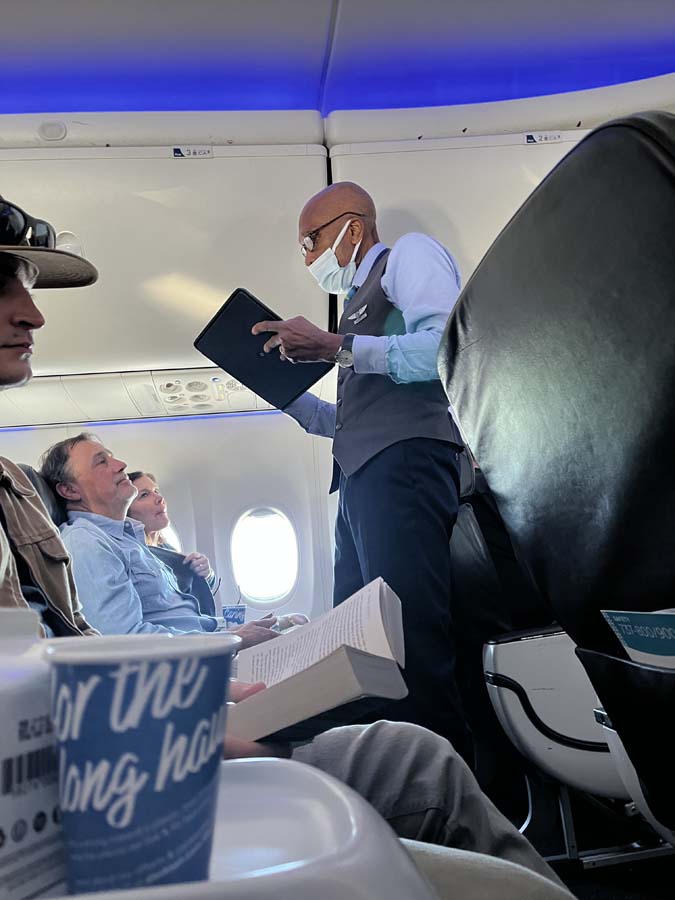 That's it! That's all the pictures. All done!